Slide into Summer
Water slides are a staple of any good waterpark … and The Waterpark in Carmel has lots of options. For a real rush, head up the hill to our adventure slides!
Our two adventure slides take you down a winding path. Choose red for a partially enclosed body slide. Choose blue to twist and turn down the covered slide on a tube.* Either way, it's an adventure for sure!
*Tubes are located by the Lazy River in The Waterpark at the Monon Community Center.
Hours
Open daily from 11 a.m. – 7 p.m. during The Waterpark season (May 29 – August 9, 2021)

Quicklinks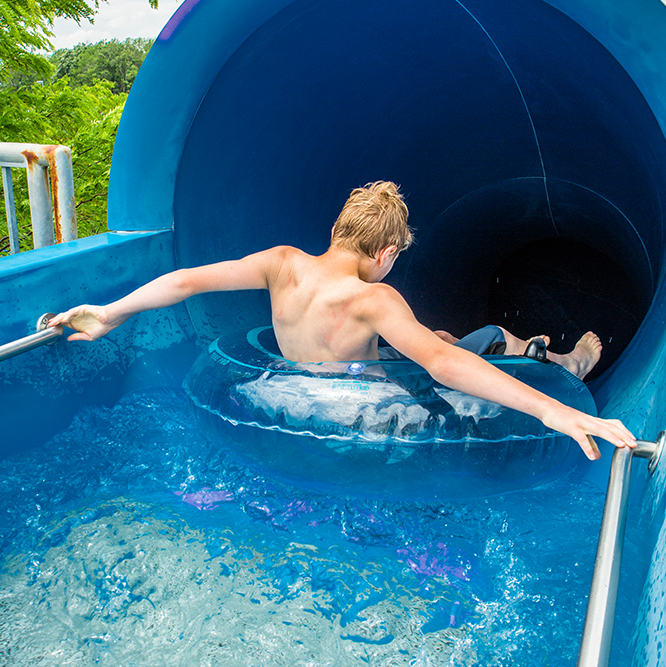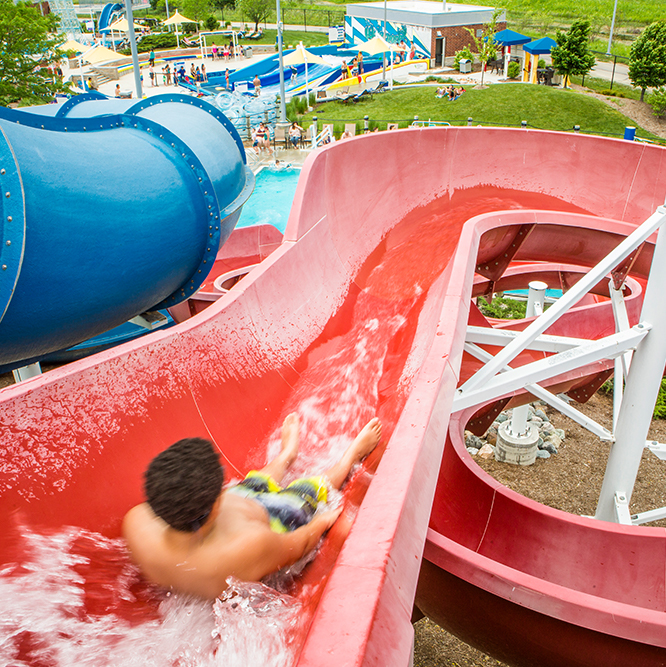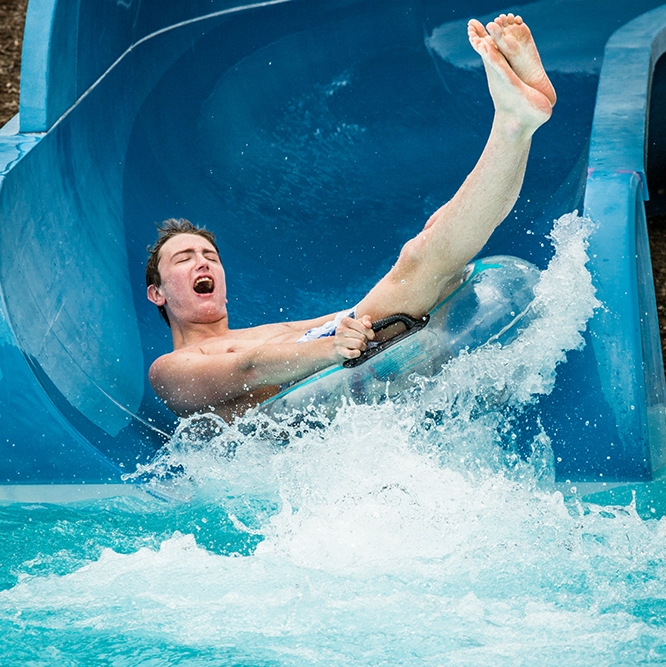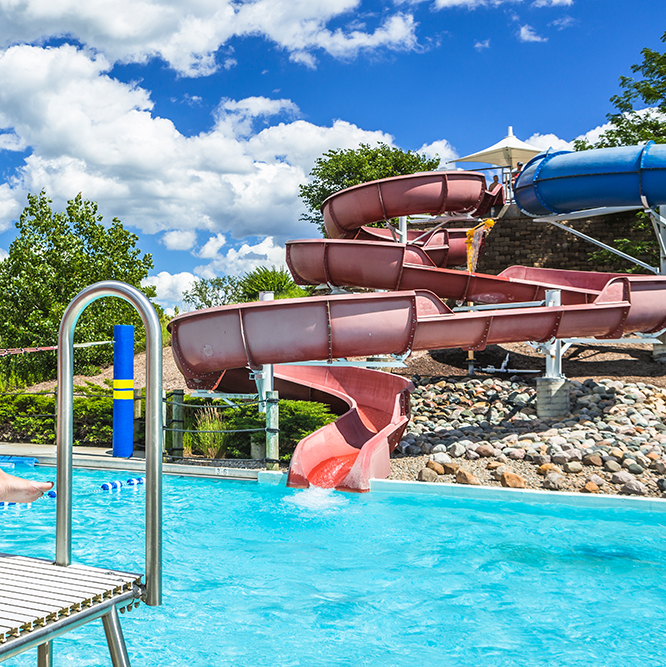 "Once I was finally tall enough, I was so excited to try out these slides. My favorite is jumping in the tube and flying down the blue one!" Chad H
Interested in touring the facility in person?
Come in anytime and one of our staff will take you around.
Rules
Riders must be at least 48" inches tall.
Maximum rider weight is 300 pounds.
One (1) rider at a time. Wait until the landing area is clear before entering the slide.
Follow the lifeguard's instructions.
Running, standing, kneeling, rotating, tumbling or stopping in the flume is prohibited. Do not pull or propel yourself into the ride.
Diving from the flume is prohibited.
All persons must enter and exit the Adventure Slides feet first only.
Keep hands inside the slide at all times.
Riders must sit or lie on their backs and move in a foot-first direction at all times.
Guests should leave the plunge pool promptly after entering. Non-swimmers are not permitted in the plunge pool. Parents cannot catch their children off the slide.
Riders must be in good health. Those suffering from heart disease, high blood pressure, epilepsy or prescription medication should consult their physician before using this slide. Individuals with medical conditions including, but not limited to, pregnancy, heart or back problems should not ride.
Foreign objects are prohibited in pockets. Jewelry cannot be worn while riding the slide. Exposed zippers, buckets, rivets or metal ornamentation are prohibited.
No life jackets are permitted on the waterslides.
Tubes are allowed on the blue slide, but not required. Tubes are not allowed on the red slide.
Warning: Failure to follow rules can result in serious injury. Rider assumes all risk due to misuse of the slide and failure to follow the rules and instruction.