The Lazy River
As part of our reopening plan for The Waterpark, tubes will not be available. Because tubes are unavailable, the Lazy River will be closed through Phase 1 of our reopening and until further notice. 
If you are planning to visit The Waterpark, please read through our FAQ to learn more about what to expect and what to bring with you.
Sit Back, Relax and Float
The Lazy River is by far one of the most visited amenities of The Waterpark. It's a 1/8-mile relaxing retreat that takes you on a journey throughout the middle of The Waterpark at the Monon Community Center. We provide the tubes, so all you need is yourself!
Be sure to put on your sunblock and hydrate well because you could float here for hours. 
Hours
Open during regular pools hours at The Waterpark. *Closed June 14 - July 17.

Quicklinks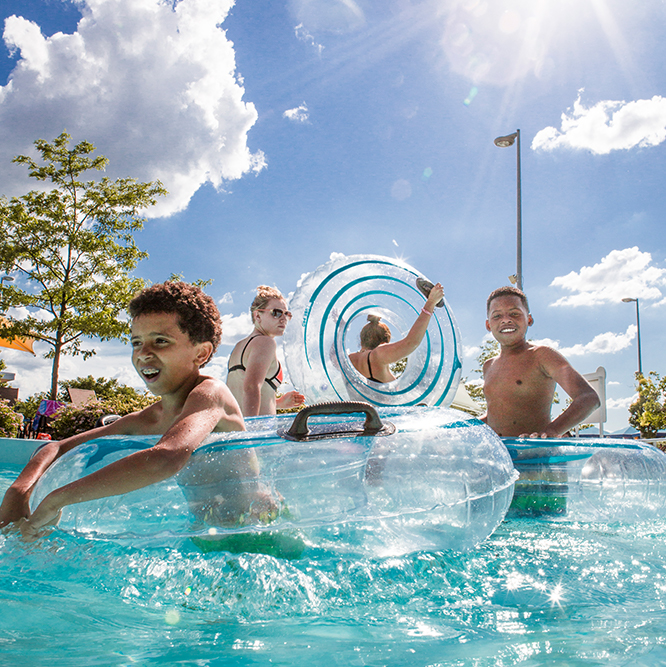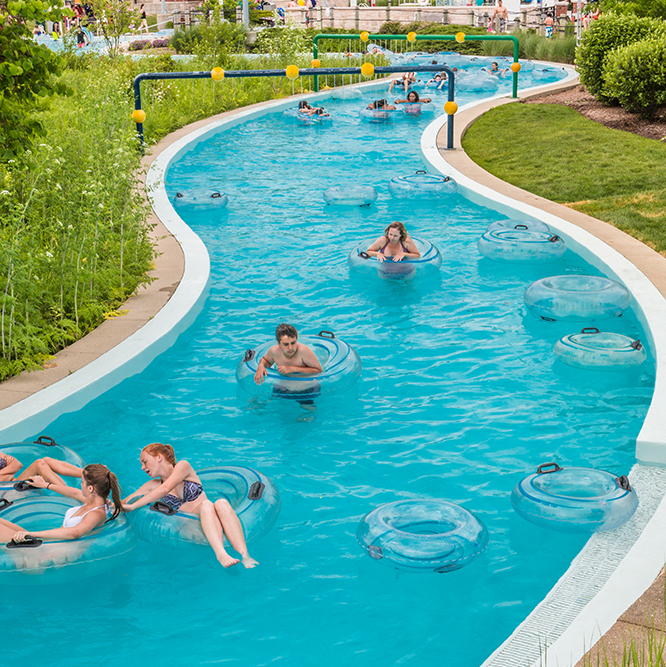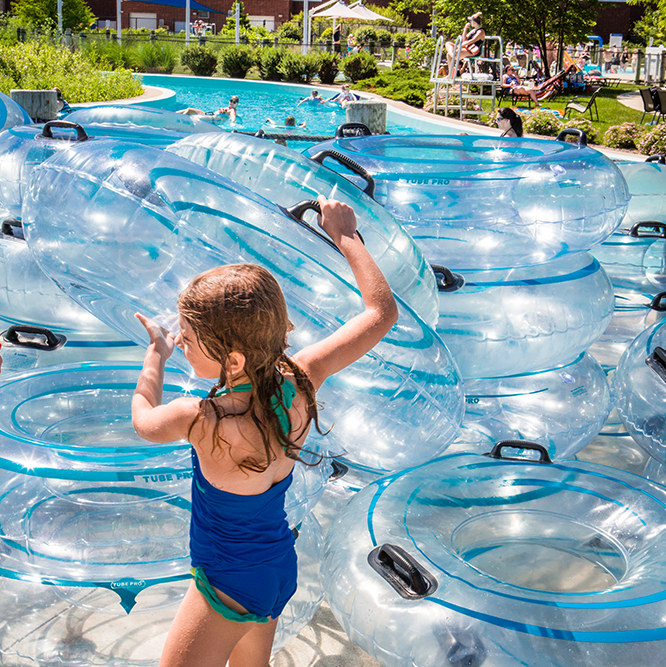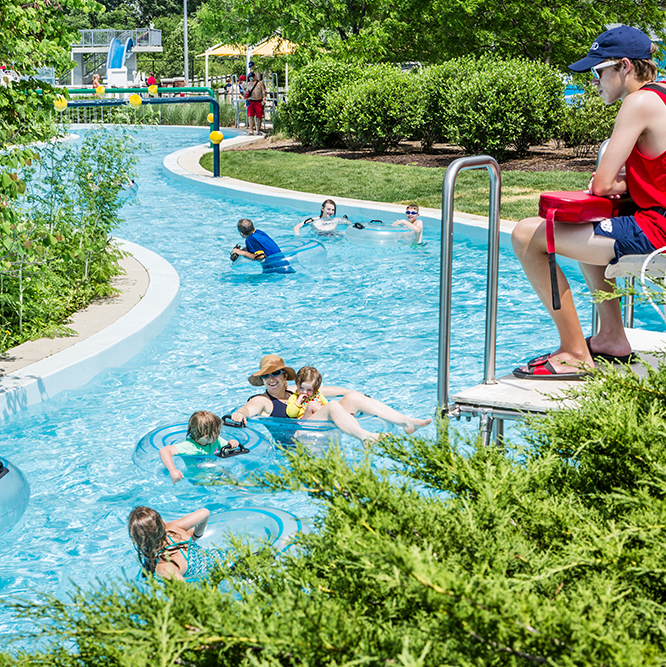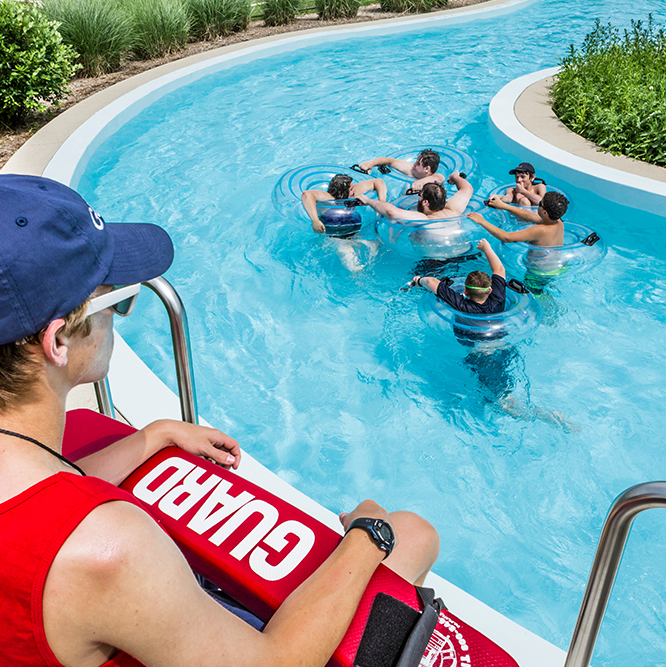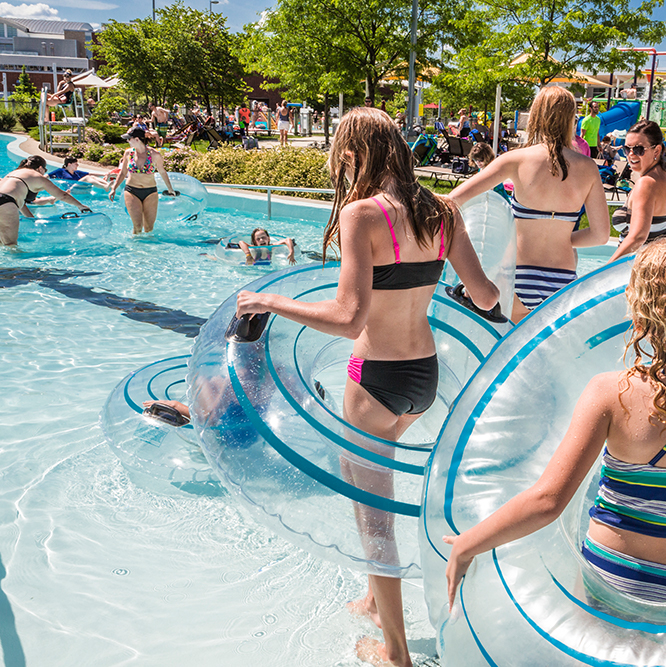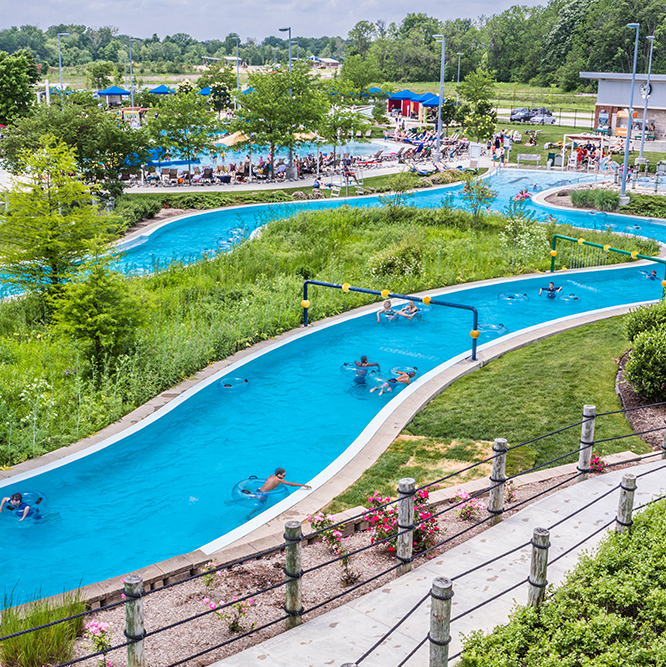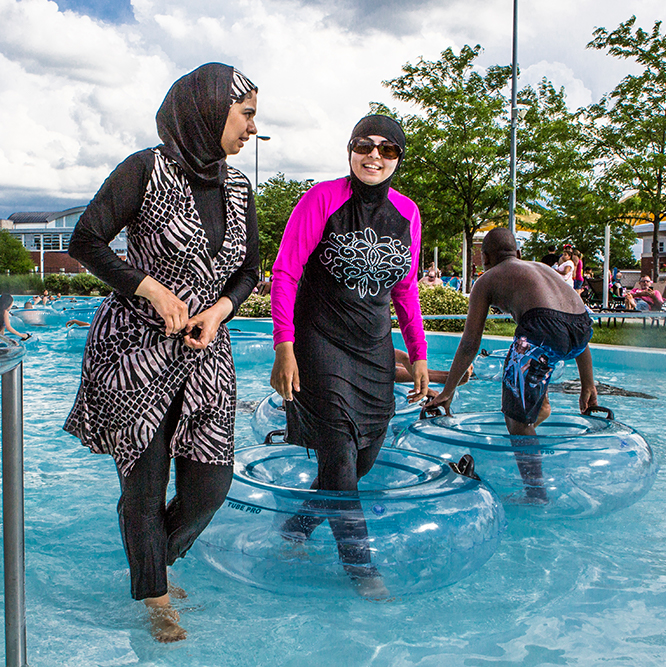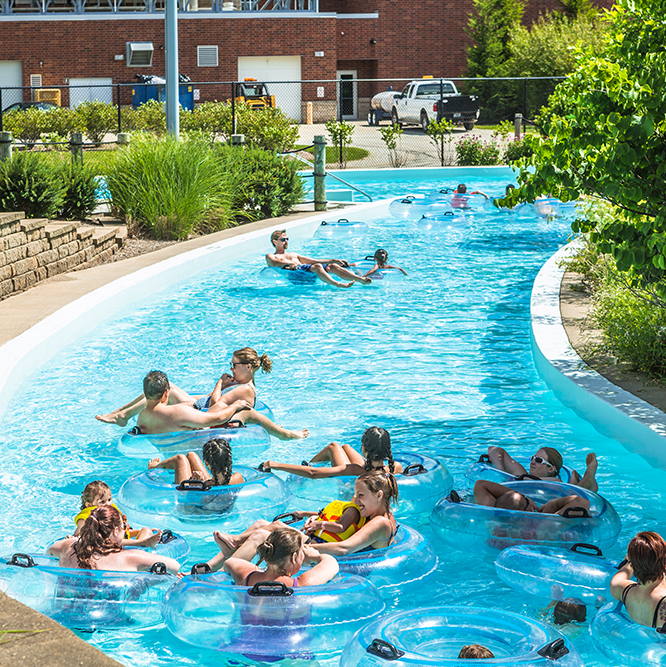 "The Waterpark gates open and I head straight for the Lazy River. All I want to do is kick my feet up, relax and soak in the rays and this is the best place to do so." Abri H.
Interested in touring the facility in person?
Come in anytime and one of our staff will take you around.
Rules
Enter and Exit the Lazy River at the zero depth entrance or back stairway.
Do not hang on walls.
Return tube to corral or hand it to the next person waiting to enter.
NO SWIMMING in Lazy River. Riders must be in tube all times.
One person per tube and one tube per person.
Small children are permitted to sit on adult's lap while riding. Life vests are recommended.
Keep head above tube at all times.
Do not stand, kneel, or jump on tubes.
Small tubes are for small children only.
Accessible tube available upon request.