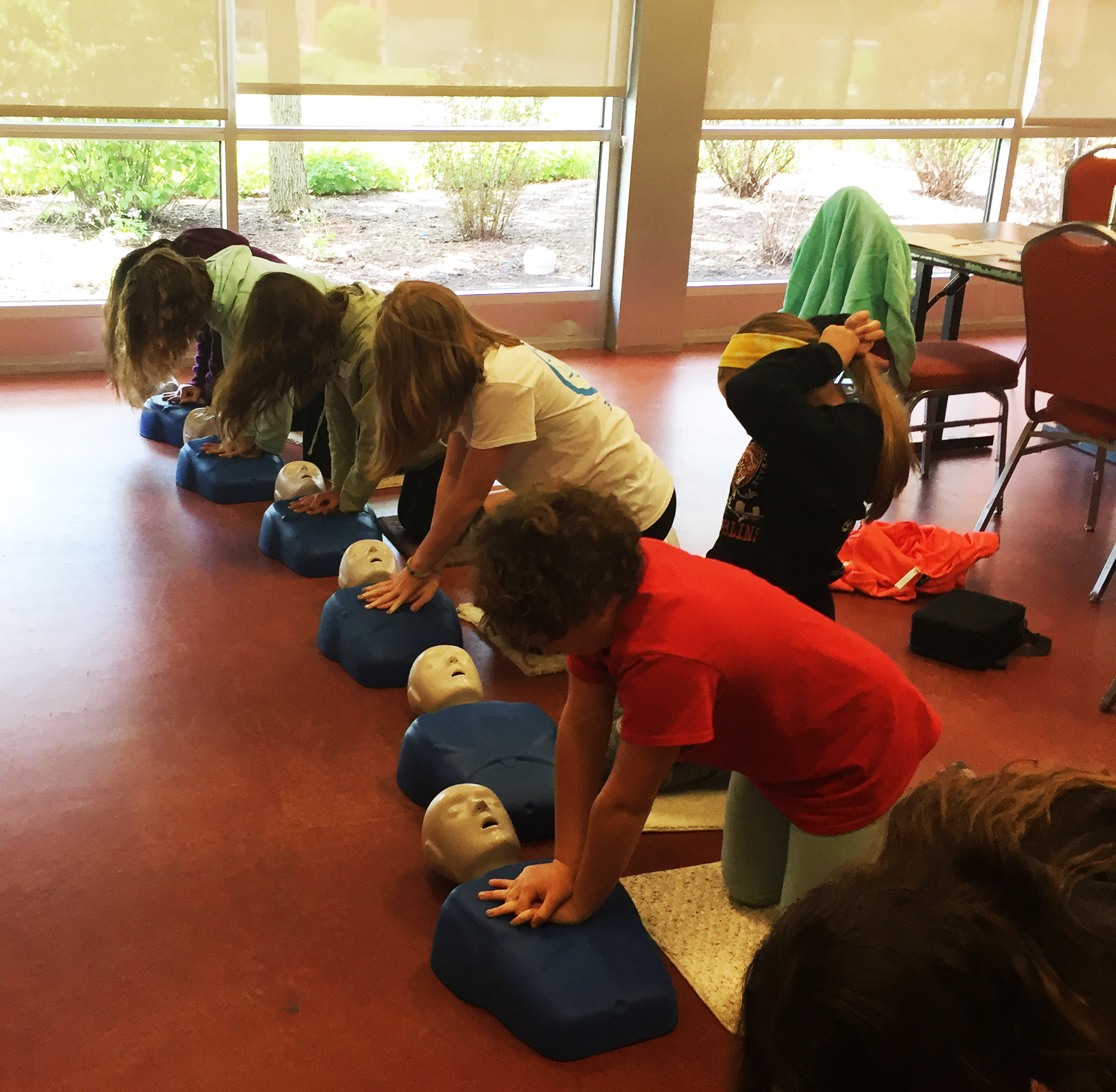 Have a kiddo at home who is old enough to start babysitting? Whether they have younger siblings at home or want to start their own babysitting business, there are important skills they should learn.
Safe Sitter® is a nationally recognized, medically accurate program. Participants learn life-saving skills through fun activities and role-playing exercises. At the end of the half-day program they "graduate" and earn a certificate!
Carmel Clay Parks & Recreation offers Safe@Home and Safe Sitter® Essentials with CPR to teach participants ages 9 to 14 things like CPR, what to do during an emergency and how to change a diaper. Every year over 100 students complete the Safe Sitter® program at the Monon Community Center. In 2019, Safe Sitter® recognized us as a Silver Level Safe Sitter® Provider!
Here are three reasons to consider participating in Safe Sitter® at the Monon Community Center:
Hands-On Learning

During the Safe Sitter® course students learn by doing. Hands-on learning activates their brains, helps them retain knowledge and increases their confidence. Throughout the program, they use manikins to practice CPR and choking rescues like the Heimlich maneuver.
In post-program surveys, students have shared that hands-on learning helped them truly understand the concepts and build confidence. One participant shared, "I liked learning with manikins because it helped me understand better."
Scenarios
To help students understand what to do in situations like severe weather or serious injuries the instructor uses illustrative scenarios. This helps students better grasp when to use the skills they're learning and feel confident putting them into practice.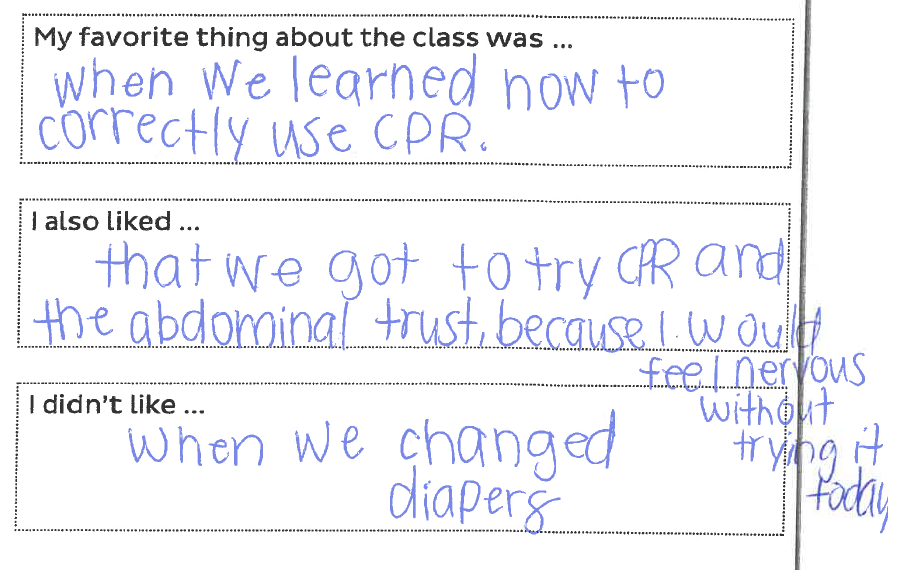 Each student also gets a book to take home that includes the scenarios discussed during the program and summarizes what they learned in the program. This is a great resource for students to reference long after the program is over.
Fun Atmosphere
Throughout the program students play fun games – like BINGO to review what they learned – and scenarios are made into interactive games as well. Several participants shared that they enjoyed the games and the funny stories shared by the instructor. Covering important topics like CPR and emergency situations can be exhausting for young participants, but our instructors ensure that students have fun and enjoy the program while learning important skills!
Carmel Clay Parks & Recreation offers Safe Sitter® courses every season. If you are interested in signing your child up for a Safe Sitter® program, visit carmelclayparks.com/programs.