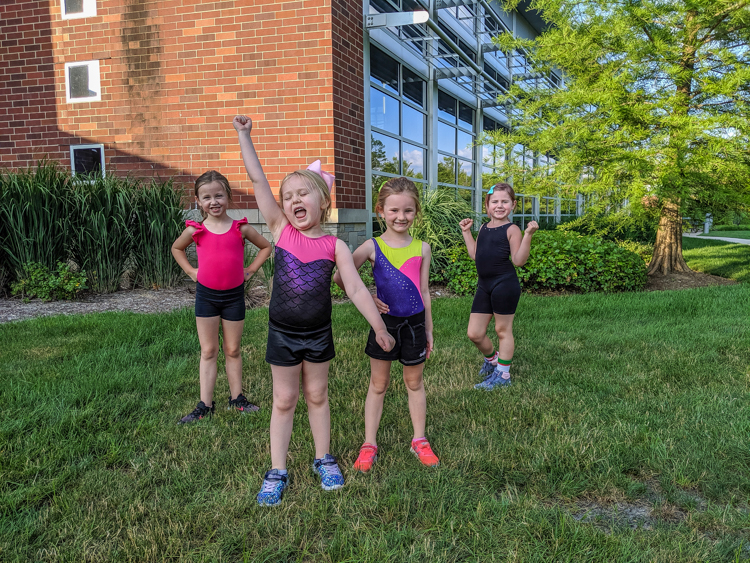 How Does the Music Move You?
By: Shelly Bergman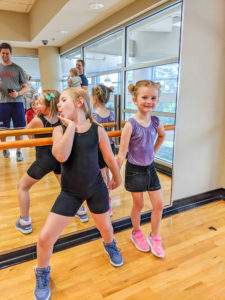 Who's got a kid who can't help but dance? Our five-year-old daughter dances to the credits at the movie theater, music on the car radio and basically anytime the music "moves her" (as she says). When I was going through the Carmel Clay Parks & Recreation (CCPR) Program Guide and saw there was a hip hop class I immediately signed her up (and bought her some sweet purple high tops!). This girl just had to get her groove on.
Hippity Hop Dance
We participated in several CCPR programs over the summer, but personally I was most excited about Hippity Hop Dance! Throughout the season parents can watch their kids projected on the TV from the lobby (which rocks) and is an awesome way to see what she's doing without being in the class. We saw her following directions and excitedly skipping hand-in-hand with her friends.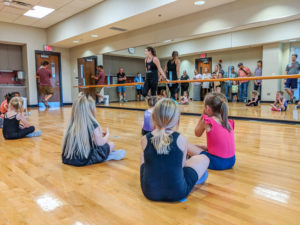 On the final day, all of the parents were able to attend a performance. I love that they have the option to watch from the lobby, but I was really excited to be able to hear the music and her interactions with the teacher on that day. Our daughter's face was beaming with pride all day in anticipation for her dad, her sister and myself to watch her perform. The only person more proud of her than me was her! She didn't know all of the steps, but her enthusiasm lit up the room. She cheered on her friends before the performance and afterward they all wanted a photo together one last time.
The Class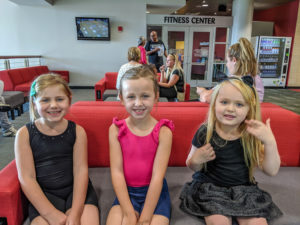 This dance class is thirty minutes. During the class you can sit in the lobby and watch your child or walk around the Monon Community Center. I was typically walking our toddler, Lilly, around so she wasn't interrupting the parents who were watching their child. After the class all of the kids would come spilling out of the room even more excited than they were when they headed in. The dancers in our session loved playing hide-n-seek in the grass outside until parents pulled them away from their fun. It was a really nice break in the week for our daughter to burst with excitement about going to dance class and seeing her friends. We exchanged numbers with other parents for future play dates because there was such a strong bond between the kids.
From the Guide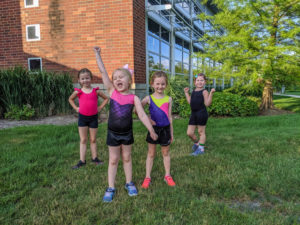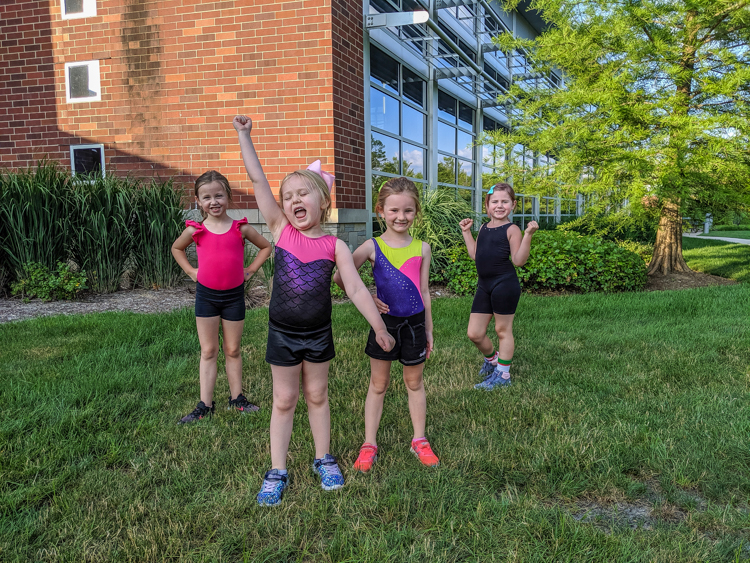 "Dancers will be introduced to hip hop and jazz dance techniques with age-appropriate music and movements. Dancers should wear a leotard with black yoga pants or black shorts, a solid-colored t-shirt and tennis shoes. Long hair should be worn in a ponytail."
We were really pleased with all of the classes we took with Carmel Clay Parks & Recreation during our 2019 summer. Hippity Hop Dance was our daughter's favorite class, and she is already looking forward to doing it again.
We enjoy the variety of creative arts programs offered including dance, which starts as young as 3 years old. My daughter loved learning more about hip hop, but there's so much more beyond that including ballet, tap and jazz. I'd absolutely recommend signing your kiddo up for a dance program. Click here to register!