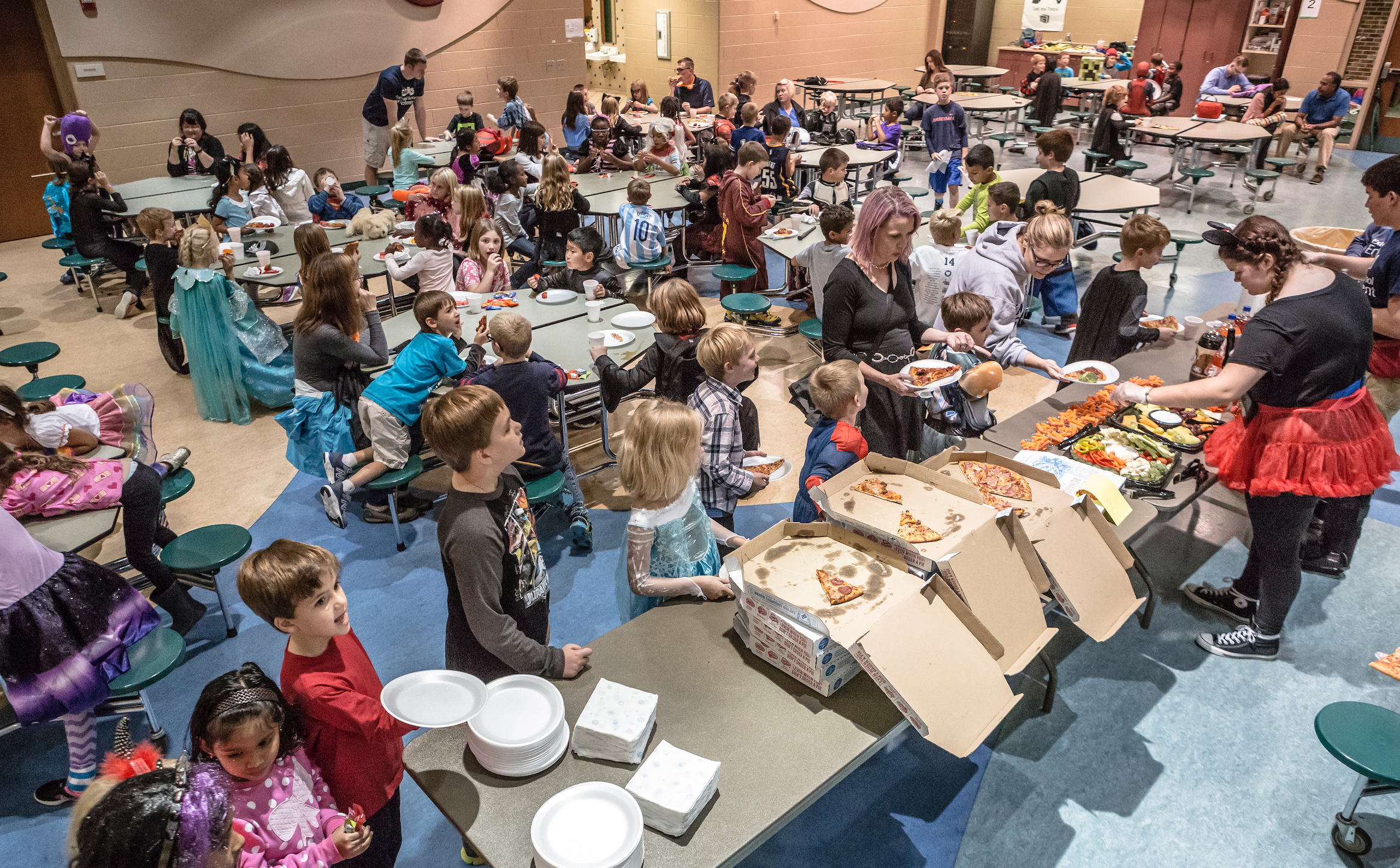 Celebrating a national event locally
Carmel Clay Parks & Recreation (CCPR) has offered before- and after-school programming through Extended School Enrichment (ESE) for more than a decade! The program is hosted at Carmel's 11 elementary school sites and is designed for grades K-6.
When you think about after-school care, you probably envision snacks and recess – and while those things are certainly part of the ESE schedule – our programming is uniquely designed for student, parent and ultimately community success. ESE is founded on the belief that every student is capable of success. We're committed to setting high expectations and assuring the development of a strong foundation in basic life skills. 
Once a year we celebrate the importance of after-school care by participating in the nationwide Lights on Afterschool event. The Afterschool Alliance founded the event in 2000 to recognize the importance of after-school programming and spotlight the need for funding. Each year our 11 ESE sites celebrate Lights on Afterschool with their own unique events. These celebrations aren't only a fun event for our students and their families, they also work to inform our community about the hard work ESE staff are doing and the importance of this work.
The Need for After-School Programming is Great
We take great pride in offering after-school care for our community. During the 2018-19 school year, more than 2,500 students took part in ESE!
We've always known that after-school care is important and valued in the community. This was solidified by a recent poll conducted by the National Recreation and Park Association. They found that nine in 10 adults believe it's important for parks and recreation agencies to provide after-school care for children and young adults.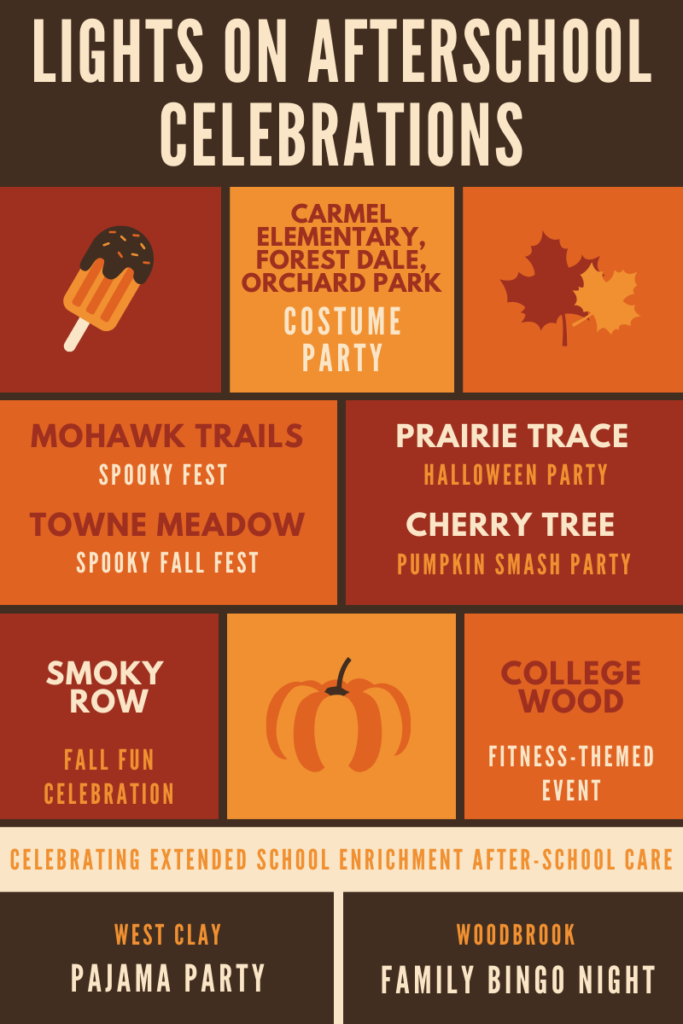 "Providing a safe, fun and educational space for our children is invaluable to the families in our community," said Jennifer Brown, Extended School Enrichment director. "We serve thousands of students every year, and we understand how important that is, not only to the academic and personal development of each student, but to support our parents as well. We strive to provide the very best in afterschool care."
That's why yesterday, across our sites, celebrations took place. At Orchard Park it was a costume party, at Towne Meadow a Spooky Fall Fest, and the list goes on. We are thrilled to host these events for our families and overall for our community.
But truly, at CCPR we celebrate before- and after-school care every day! If you're interested in learning more about our programming, visit carmelclayparks.com/ese.