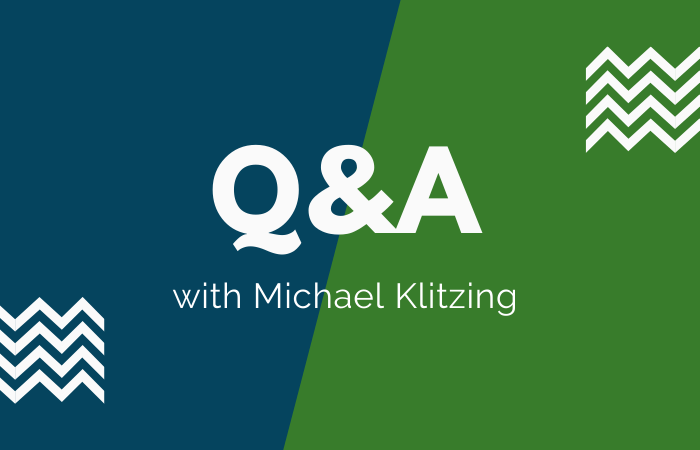 Park Projects Continue in Spite of Quarantine
Like many businesses, Carmel Clay Parks & Recreation (CCPR) has felt the economic impact of COVID-19. CCPR had to close its doors to the Monon Community Center and cancel all programming, including Extended School Enrichment. However, planned park projects are still moving forward. We sat down with Michael Klitzing ("MK"), director of parks and recreation to learn why and how these projects are able to continue.
Q: I heard CCPR furloughed some of their employees. What's the difference between a furlough and a layoff?
MK: We, Carmel Clay Parks & Recreation, are heavily reliant on incoming revenue to offset expenses. In fact, nine out of every 10 CCPR employee salaries paid solely from the revenue we receive from our programs and services. For that reason, we have unfortunately had to furlough some of our employees. Staff have been furloughed, which is intended to be a temporary unpaid leave of absence, rather than laid off, which would be the permanent elimination of their position.  Our intent and goal is to bring our employees back as soon as conditions permit.
Additionally, to assist staff during the furlough period, CCPR is providing necessary resources such as access to an Employee Assistance Program and guidance on how to file for unemployment compensation. CCPR will also continue to pay regular contributions toward health insurance for furloughed full-time staff, which will allow these crucial benefits to continue.
Q: How are park improvement projects, such as Flowing Well and Carey Grove Park, still able to move forward in the midst of a pandemic?
MK: In 2019, Clay Township issued approximately $60 million in general obligation bonds to improve parks and public safety throughout the township. CCPR is the beneficiary of nearly $30 million in proceeds which will assist in making our parks more accessible, safer and available year-round. Thanks to the Clay Township Impact Program, several parks will receive significant renovations this year, including Flowing Well Park and Carey Grove Park this spring and Meadowlark Park and West Park this fall.
Q: Could the bond proceeds be re-allocated and used for operational expenditures to off-set staffing costs?
MK: Unfortunately, they cannot legally be used in this capacity. A general obligation bond is a form of debt obligation that, when issued, provides local government with funds to finance large construction projects, such as those currently proposed for enhanced parks and recreational facilities, neighborhood and infrastructure improvements, and public safety. This funding mechanism provides a critical funding source to make needed improvements over the next two years. 
Q: I recently heard that the Park Board is exploring the purchase of property located in the northwest portion of Carmel. How are you still able to acquire land?
MK: While a vast amount of our attention is currently focused on COVID-19 and its impact, we have to continue planning for the future as well. Property acquired today will still be here in 100 years to serve generations of Carmel residents. The reality is, opportunities to purchase land suitable for a park are extremely limited on the northwest side of Carmel. In order to provide parks in underserved areas, we have to move forward when opportunities are presented.
The funding source for this potential acquisition will be Park Impact Fees, which are established as part of the Zone Improvement Plan. Impact Fees help shift the cost to purchase new park land and construct new or expand existing recreation facilities from the community at large to the new developing area that is generating the increased need for those park and recreation facilities.
Q: Couldn't those funds be re-allocated to help cover staffing expenses?
MK: Like the Clay Township Impact Program funding, Park Impact Fees legally cannot be used for operating costs, such as payroll. Park Impact Fees must be used exclusively for land acquisition or development specifically identified within the 2020-2025 Zone Improvement Plan. Permissible expenses are limited to the purchase and development of a new park in northwest Carmel, acquisition and development of park land along the White River, and the development of new amenities within West Park.  
Q: How do I stay more up to date on all the park projects CCPR has going on?
MK: To stay up to date on all our park projects, visit carmelclayparks.com/reimagining-parks.