Parent/Child Programs
Let us help you make memories! Spend quality time with your kiddos in one of our Parent/Child Programs.
We offer sports and enrichment programs for you to play, learn and adventure with your child(ren). Parent/Child Programs are for children as young as 6 months old up to 10 years old.
In case of inclement weather, outdoor programs will be cancelled or moved indoors. Please call 317.843.3870 to receive the most up-to-date program cancellations and changes.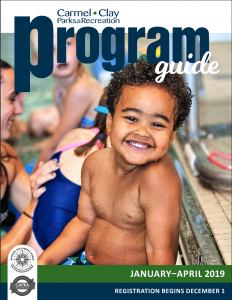 ADA Modifications

All of our programs are inclusive. If you or your family member would like to participate in any program or use our facility, we can make modifications to meet your needs. Requests for modifications must be made at least one month before participation.

Does your child require an ADA modification? Carmel Clay Parks & Recreation will conduct an assessment on your child to determine if a 1:1 ratio is needed to assist your child. If it is determined based on your child's assessment that a 1:1 ratio is required, Carmel Clay Parks & Recreation will assign a qualified staff member(s) within 30 days from the assessment date to work directly with your child. Participation may not begin until Carmel Clay Parks & Recreation assigns your child a staff member.

To schedule your child's assessment please contact Michelle Yadon, Monon Community Center Inclusion Supervisor, at 317.573.5245 or myadon@carmelclayparks.com.
Do you have another child ages 6-10 years? Half-Day Spring Break Camps are back. Get ready to get dirty while engaging in nature in both indoor and outdoor classrooms!