Teen Programs
Are you on a mission to get your teen off their phone and out of the house? We can help! We offer a variety of Teen Programs every season sure to pique their interest. 
Through our sports, nature and enrichment-focused programming your teen will develop fundamental life and social skills in a positive, safe environment. Whether your teen enjoys independent learning or prefers being part of a larger group we have something for everyone. Here are just a few examples:
Safe Sitter is a nationally recognized, medically-accurate program designed to prepare participants in grades 6-8 to be safe when they're home alone, watching younger siblings or babysitting.
Build computer games and puzzles in Future Coders. Our partners at Codelicious will help participants develop a basic understanding of computer programming in a high-energy environment.
Be the star of the show in Main Stage Musical Theater. Participants work with the International Talent Academy to write and perform an original play.
In case of inclement weather, outdoor programs will be cancelled or moved indoors. Please call 317.843.3870 to receive the most up-to-date program cancellations and changes.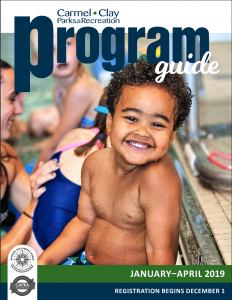 ADA Modifications

All of our programs are inclusive. If you or your family member would like to participate in any program or use our facility, we can make modifications to meet your needs. Requests for modifications must be made at least one month before participation.

Does your child require an ADA modification? Carmel Clay Parks & Recreation will conduct an assessment on your child to determine if a 1:1 ratio is needed to assist your child. If it is determined based on your child's assessment that a 1:1 ratio is required, Carmel Clay Parks & Recreation will assign a qualified staff member(s) within 30 days from the assessment date to work directly with your child. Participation may not begin until Carmel Clay Parks & Recreation assigns your child a staff member.

To schedule your child's assessment please contact Michelle Yadon, Monon Community Center Inclusion Supervisor, at 317.573.5245 or myadon@carmelclayparks.com.
Incorporate wellness into your life within one of our many wellness programs open to teens ages 15+. 
Join Our Summer Team! 
Want to be a lifeguard this summer? It's never too early to start thinking about your summer job – we are hiring now!