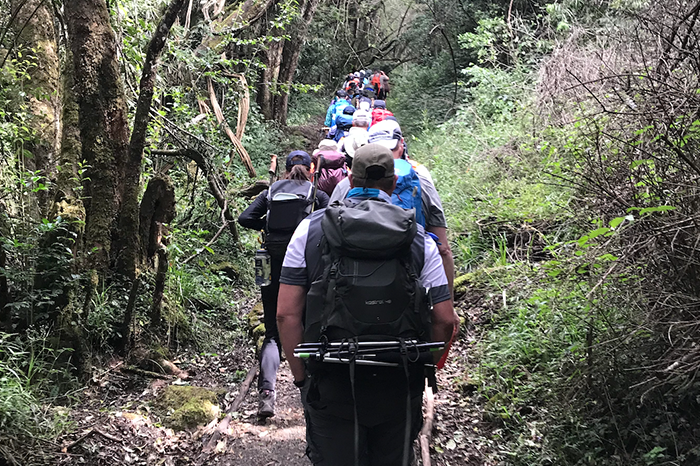 From half-marathons to mountain climbing and beyond
In July, Sharon Murphy traveled to Africa to climb Mt. Kilimanjaro. The training and six-day journey were grueling – it's over 19,000 feet of hiking to the top. But what makes Sharon's story even more incredible? The journey she was on to get there.
For the last 20 years, Murphy has lived with fibromyalgia. The chronic condition causes widespread muscle pain and fatigue. For a long time, the condition took control of her life. Looking back, she said it's hard to imagine she'd be the mountain-climbing, half-marathon-running world traveler she is today.
Getting to Africa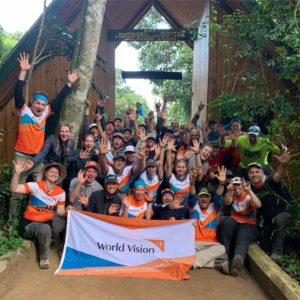 So how did she end up in Africa climbing Mt. Kilimanjaro? It started in 2015 when Sharon's husband started running as his new year's resolution. He trained at the Monon Community Center (MCC) and out on the trails to prepare for longer and longer distances. Eventually, he started looking for a group to run with. That's when he got involved with Team World Vision. World Vision supports children in Africa by helping provide access to clean water. Through marathons, triathlons and more her husband raised money to support the cause. He's been running ever since.
She was inspired by her husband, especially after a visit to Africa in 2016. She saw the impact of Team World Vision in the lives of the children there. That trip launched Sharon into running as well. She too began making regular trips to the Monon Community Center Fitness Center to train. In 2016 she ran two half-marathons.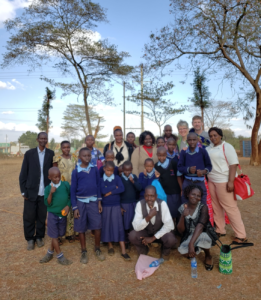 In 2017, Sharon celebrated her 50th birthday. To mark the occasion she ran four half-marathons to total just over 50 miles in a year. With a total of six half-marathons under her belt – an amazing feat in itself – together with her husband they chose to climb Mt. Kilimanjaro with Team World Vision.
"At the beginning, I asked myself, 'Do 50-year-old women do this?'" she laughed, "But then I told myself, why not?"
The Training and the Climb
The training process was intense, but Murphy shared that overall it went well and she learned a lot. The MCC was a great resource for her. She cross-trained at the MCC regularly, alternating between the stair machine, weights, treadmill and elliptical. She also spent time outside on the trails and even ran up and down Jill's Hill at West Park.
Mimi Brookie, a group fitness instructor at the MCC and close friend of Sharon's, shared that she saw Sharon's growth firsthand.
"I can definitely say that she could never have done these things even 18 months ago," Brookie shared. "But her personal perseverance, including taking classes at the MCC, has moved her forward not only in good health but in a much better place in confidence and personal strength."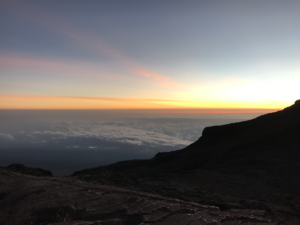 The climb up the mountain was, as one would imagine, breathtaking and difficult. Across four days her group climbed the mountain. They passed waterfalls, saw monkeys in the jungle and camped above the clouds. Each day the hiking became more and more strenuous until they reached the camp at the base of the summit. At midnight on the fourth day, the group headed out for the summit with headlamps aglow.
Most of the 43-member group made it to the mountain summit. Although Sharon and her husband set out for the summit, they ended up turning back.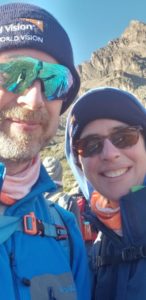 "I had four really good days of solid hiking. Honestly, with fibromyalgia you just never really know what's going to happen," Murphy said. "I felt really, really good. There were a few times I questioned how good I was feeling. That last portion of the hike you're at about a 35-degree angle, it's very soft volcanic dust and after a few hours my body just said, 'no I'm not going up this mountain any further.'"
Although she didn't reach the summit, Murphy is still incredibly proud of herself and what she's been able to accomplish.
"I was super disappointed, especially because I had been feeling so good. It took me a while to get over the disappointment, but it was my daughter – who is a distance runner – she said, 'Mom, a few years ago you couldn't do any of this,'" Murphy shared. "And she was right. I had actually been spending a lot of time in bed. My daughter said it was unreal that I could do this. She pointed out that I reached 16,800 feet which means I was 2,000 feet above the height of Pike's Peak. That was some good perspective."
What's Next?
"I could say I've expanded my thinking, but what I've really done is kicked the excuses I'd made for a long time out of the picture," Murphy shared. "I can't make excuses anymore because I have pictures of myself on a mountain. I shy away from saying 'You can do whatever you put your mind too,' because people have limitations … but at least try. If you've got dreams and goals, try!"
In October, Murphy completed the Chicago Marathon. This adventure brought her back to the MCC to train. And now – with the knowledge and confidence that she can accomplish climbing a mountain and running a marathon – who knows what will be next on her list.
"My whole life I've been somebody who tended to only do things if I was pretty darn sure I could accomplish it and do it well. I think I missed out on some stuff in life because of that," Murphy shared. "So why not just try?"
Thinking about knocking something off your bucket list? Whether it's a 5K, half-marathon or climbing a mountain – Carmel Clay Parks & Recreation and the Monon Community Center are here for you! Explore our amenities and membership options and get started on your next adventure today.