Carmel Elementary
Welcome Carmel Elementary Extended School Enrichment (ESE) families!
At Carmel Elementary ESE we love having fun, learning and spending time with friends – especially on the playground! Mr. Bullard leads our incredible team of Head Counselors and Kid Counselors. You can learn more about the entire team, including fun facts, by clicking here. Go Tigers!
School's Out Camps
Camp locations subject to change.
| | | | |
| --- | --- | --- | --- |
| HOLIDAY | DATES | RATE | REGISTER |
| Martin Luther King Jr. Day | Jan 18 | $48 | Register |
| Presidents' Day | Feb 15 | $48 | Register |
| Spring Break | Apr 2, 5 – 9 | $222 or $48/day | Coming Soon |
Site Supervisor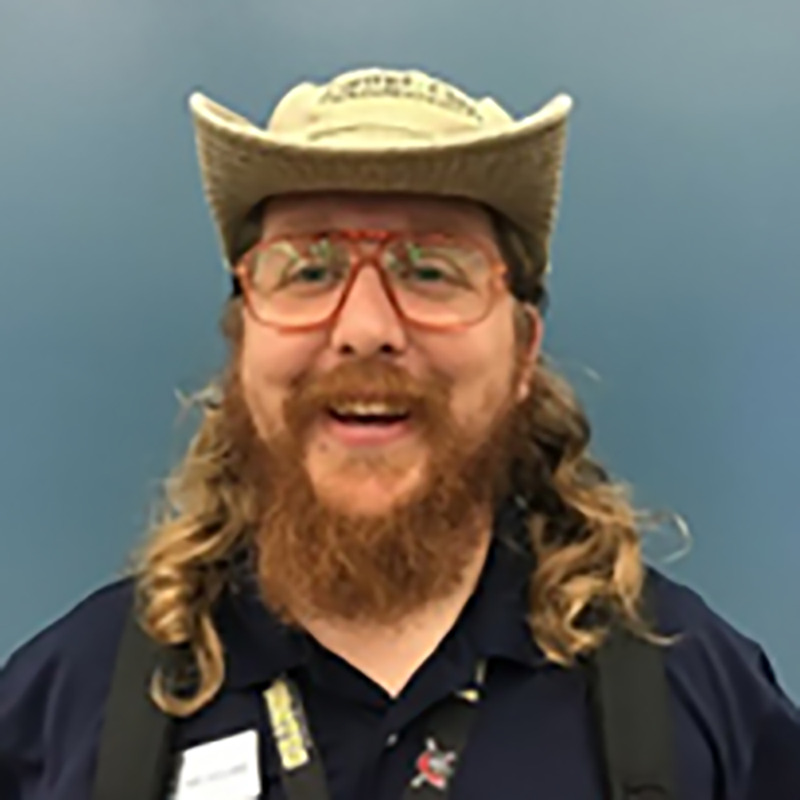 Elijah Bullard
Site Supervisor
317.258.8266
ebullard@carmelclayparks.com

Feeling RICHER Everyday
One feature of our program at Carmel Elementary is the recognition and rewards that come with earning a R.I.C.H.E.R. "Right"-Up. When our staff witness and acknowledge a student exhibiting one of our R.I.C.H.E.R. principles – Respect, Integrity, Caring, Harmony, Excellence, or Responsibility – said student will receive a "Right"-Up, which is emailed directly to their parent or guardian. Each Friday, we host a R.I.C.H.E.R. Ceremony, in which we publicly recognize the students that received "Right"-Ups that week. After being cheered by their peers, they can select a prize from the treasure chest!
---
Farewell Mr. Crossley
Thanking Mr. Crossley for his incredible impact at Carmel Elementary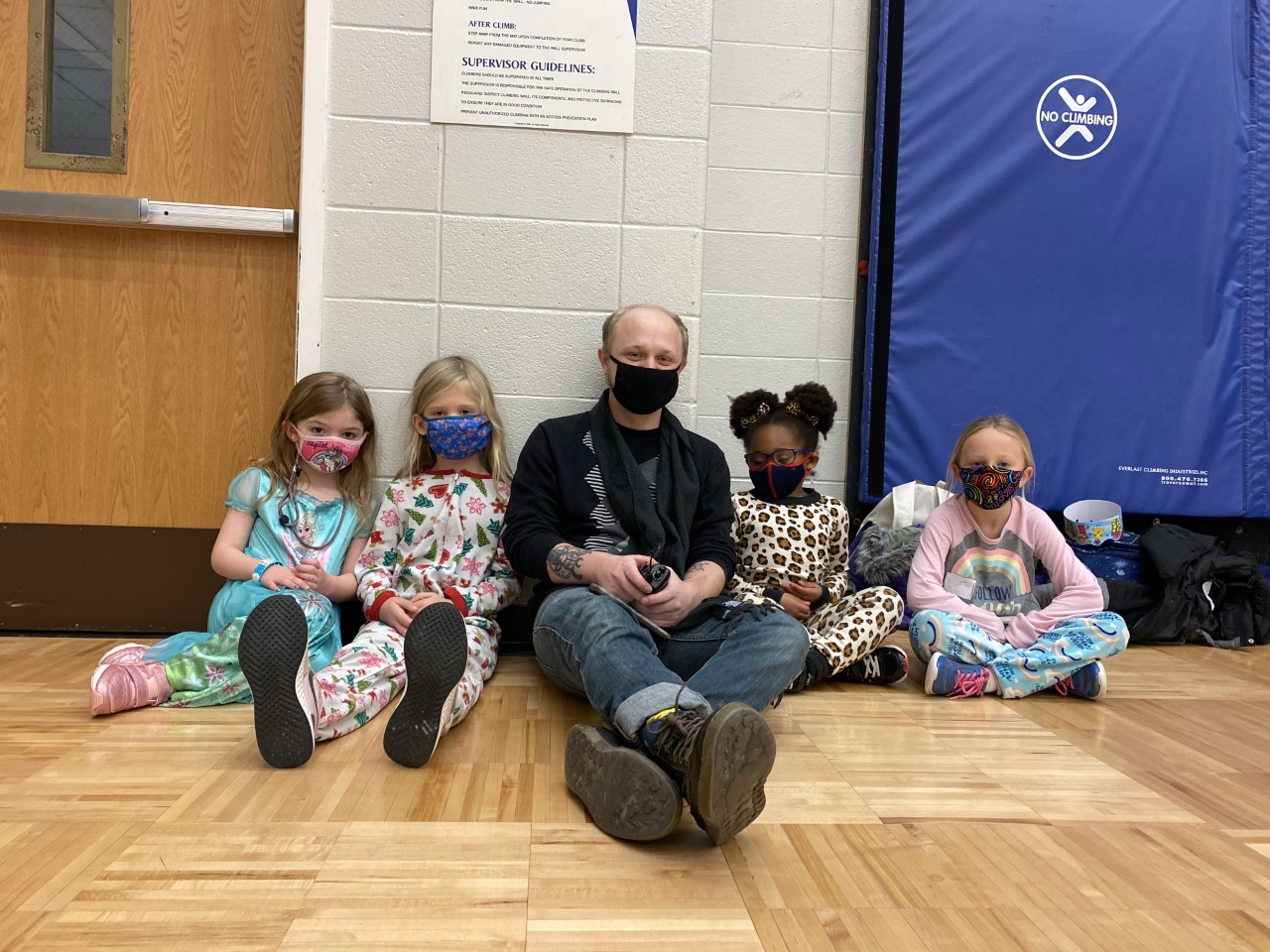 Jarred Crossley joined our program at the start of the 2020 school year in the position of Assistant Site Supervisor, and in the time since Jarred has represented the heart and soul of our team here at Carmel Elementary ESE. Unfortunately, due to the elimination of his position, Mr. Crossley will not be returning to the program in 2021. We would like to thank Jarred for his tireless dedication to our program and his deep devotion to our students. We hope that this is not the last we see of Mr. Crossley at Carmel ESE and wish him the best of luck in his future endeavors.
Family Feud Fun!
Learn which team reigned supreme!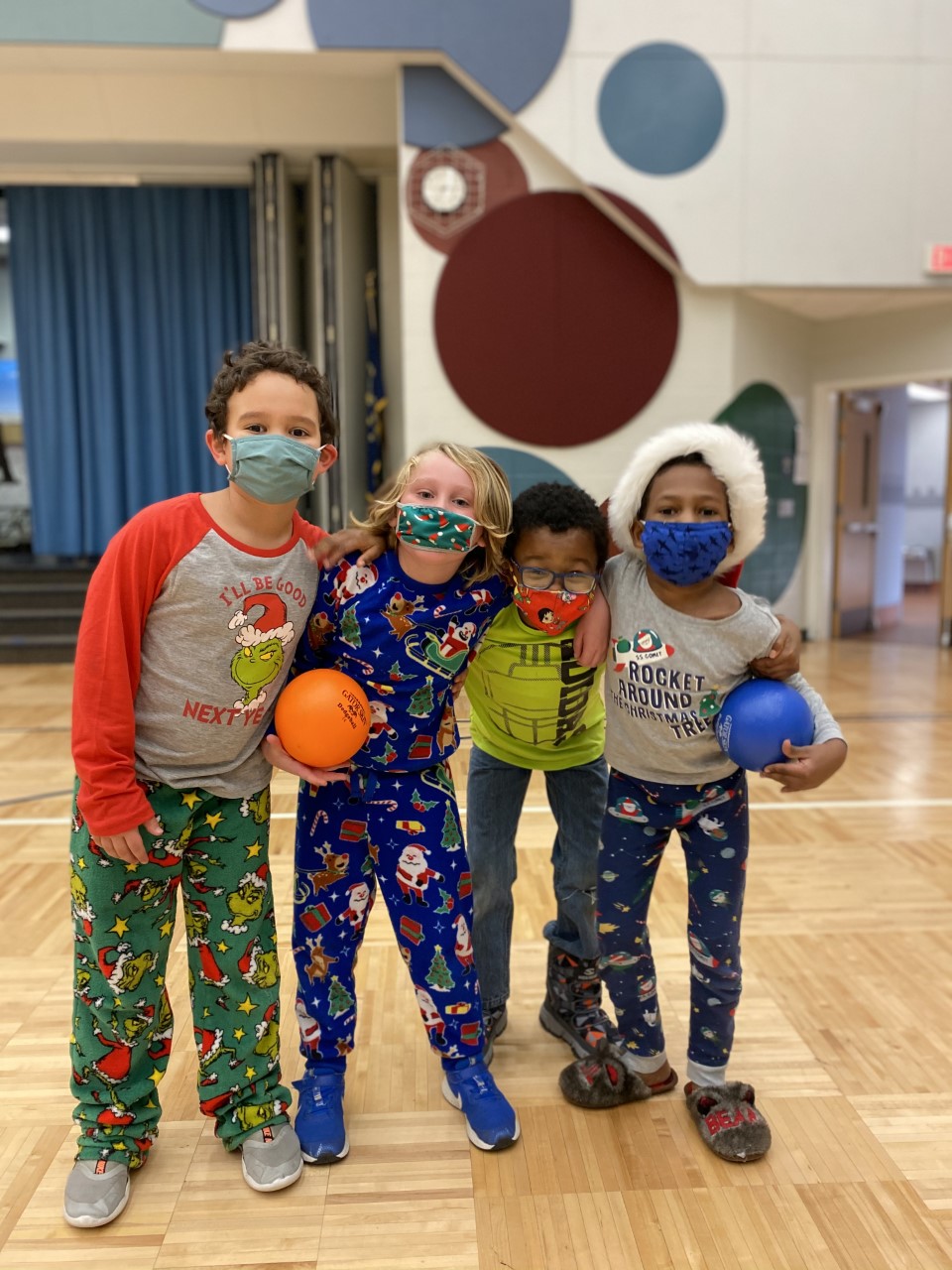 Riding off of the deserved hype of our smashingly successful Jeopardy! virtual Site Celebration in the fall, we hosted a second round of trivia in the form of a Family Feud match hosted via Zoom. It was a well-contested challenge of wit, in which participants guessed the most popular responses to poll questions that were answered by our very own students. It was certainly a close finish, but in the end, Pod B reigned supreme and earned some holiday treats on the last day of the second quarter.
---
Inclusion Corner
Resolutions
Did you set any resolutions or goals for yourself this year? In this month's Inclusion Corner our team shares a mindful New Year's resolution!
Happy New Year! Have any good new year's resolutions? One great resolution is to incorporate more mindful breathing into your everyday activities. Mindful breathing allows us to take a quick second to re-center, steady our breath, calm our brain and body, maintain focus, and alleviate stress and anxiety. In our December Inclusion Corner we shared the balloon breathing technique, here is another great mindful breathing exercise you and your family can try out!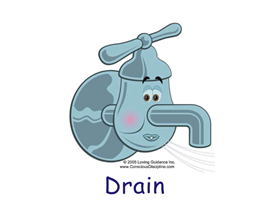 Mindful Breathing
Extend arms out, pretending your arms are faucets.
Tighten arms, shoulders, and face muscles.
Exhale slowly making a "sssshh" sound and release all your muscles, draining out the stress.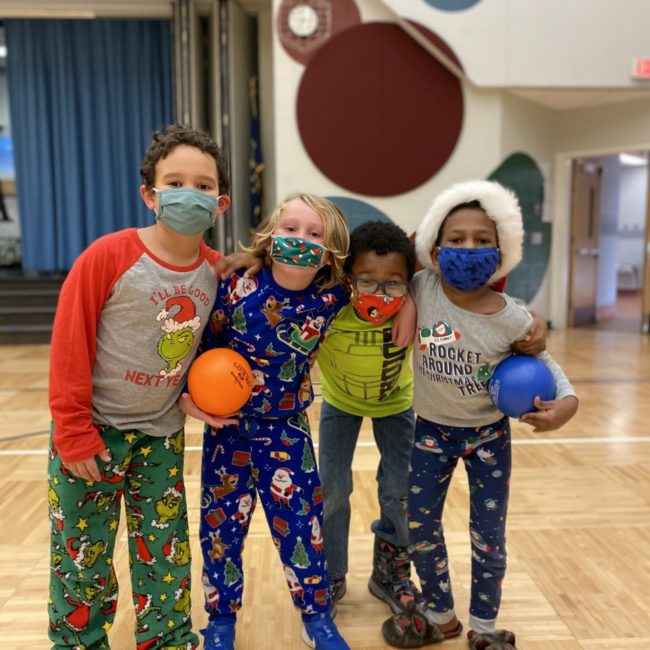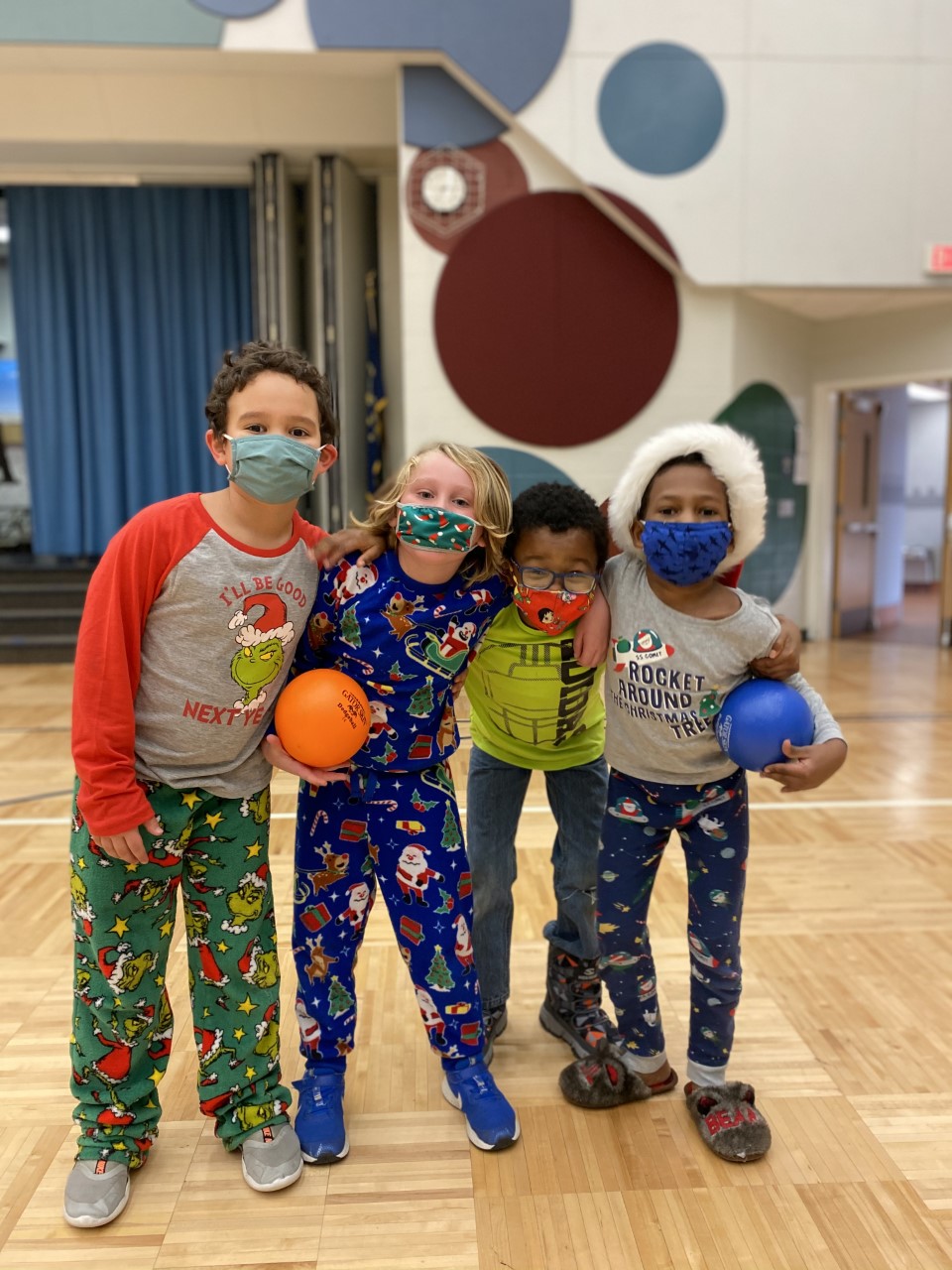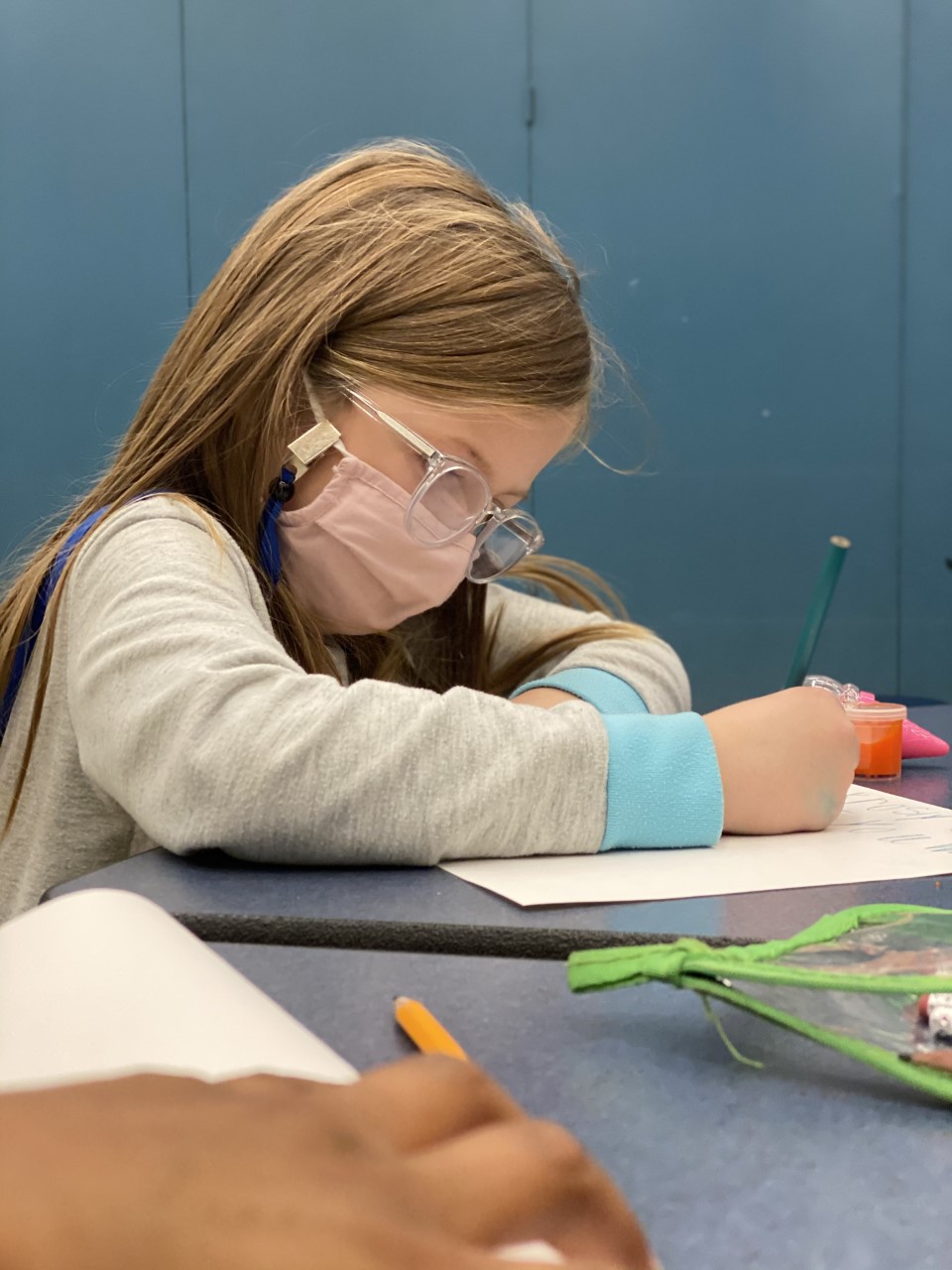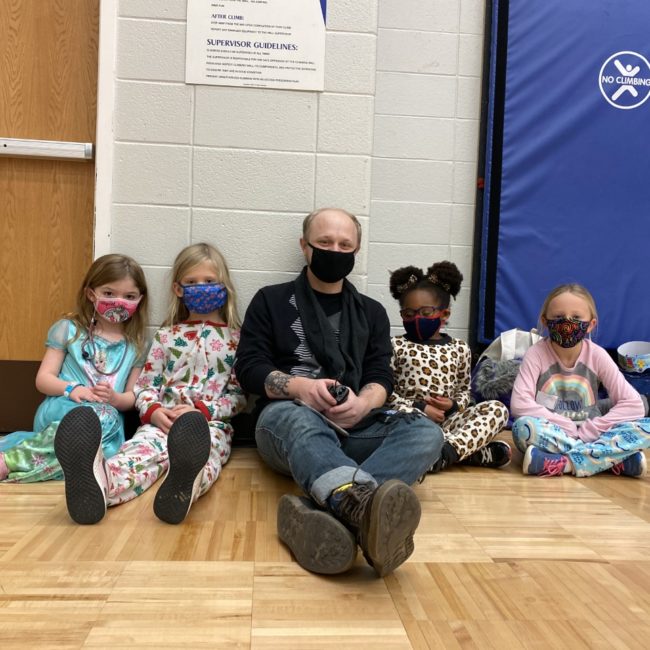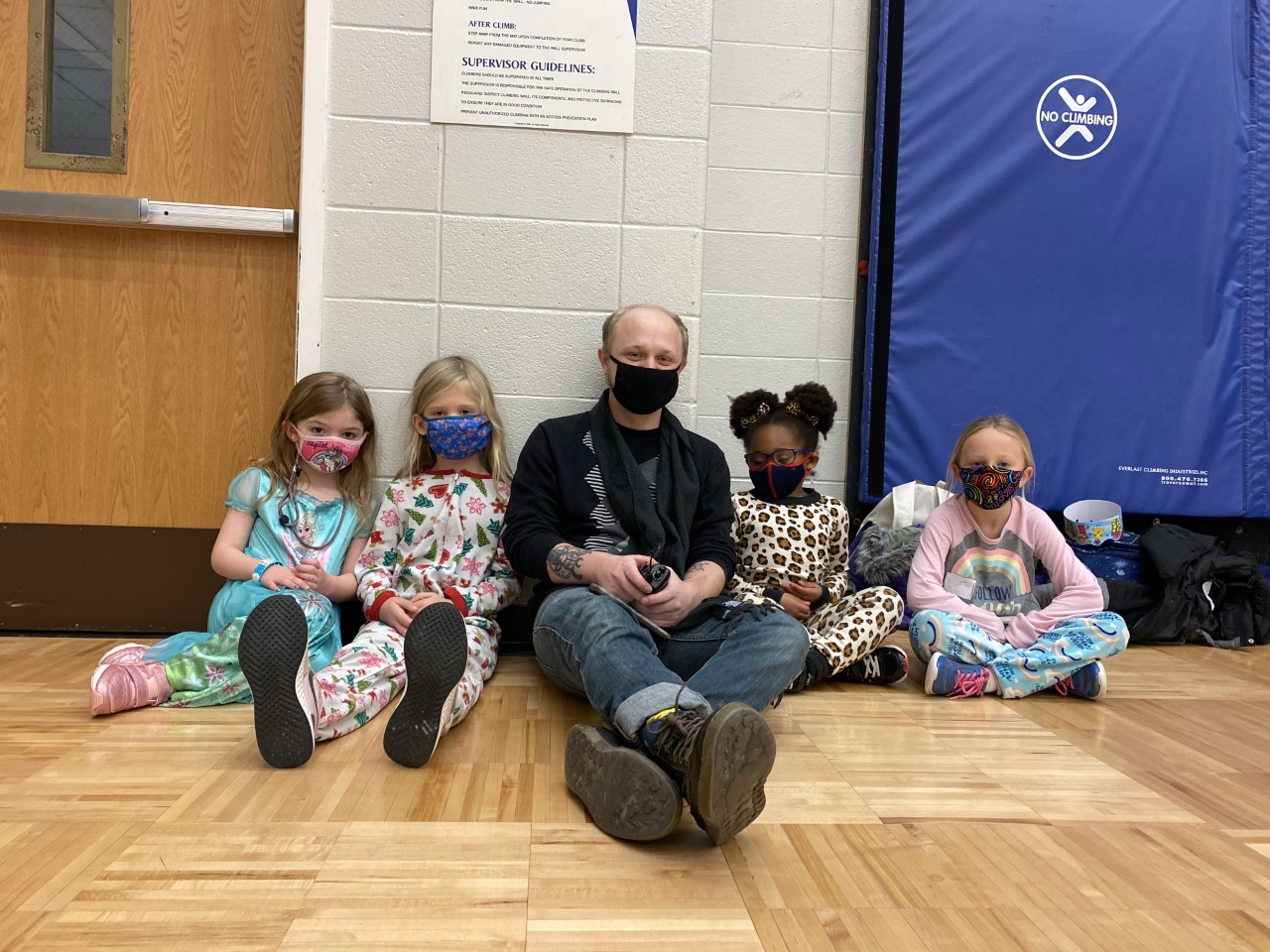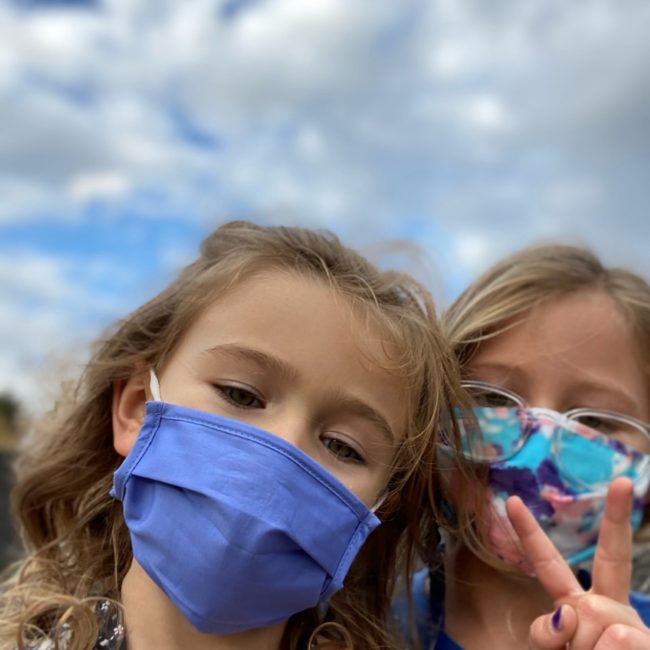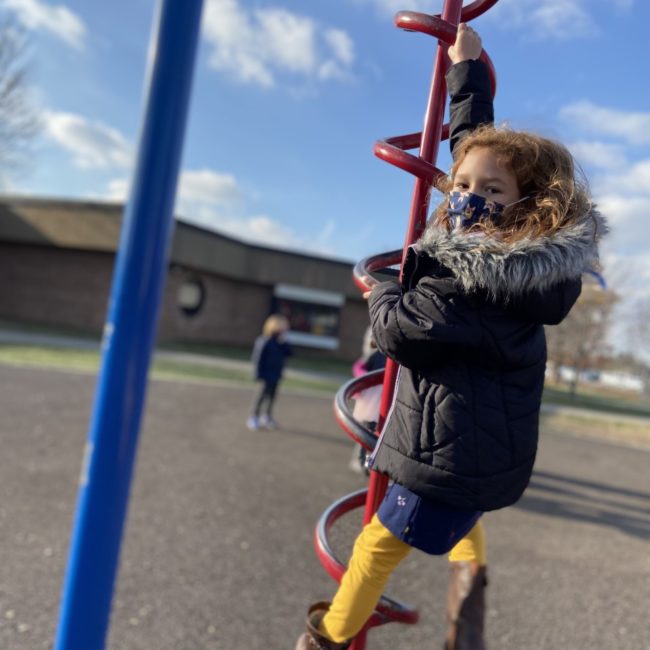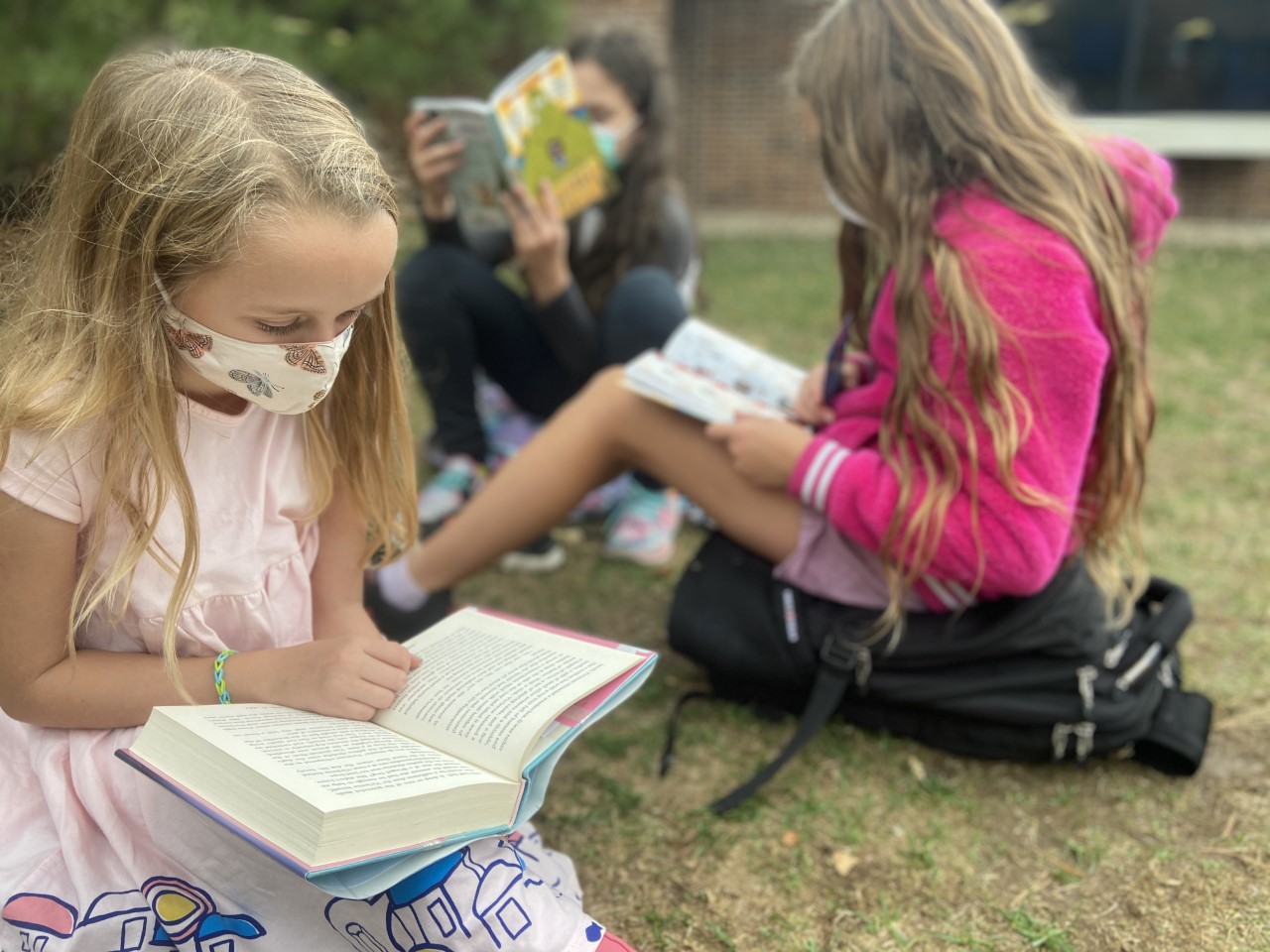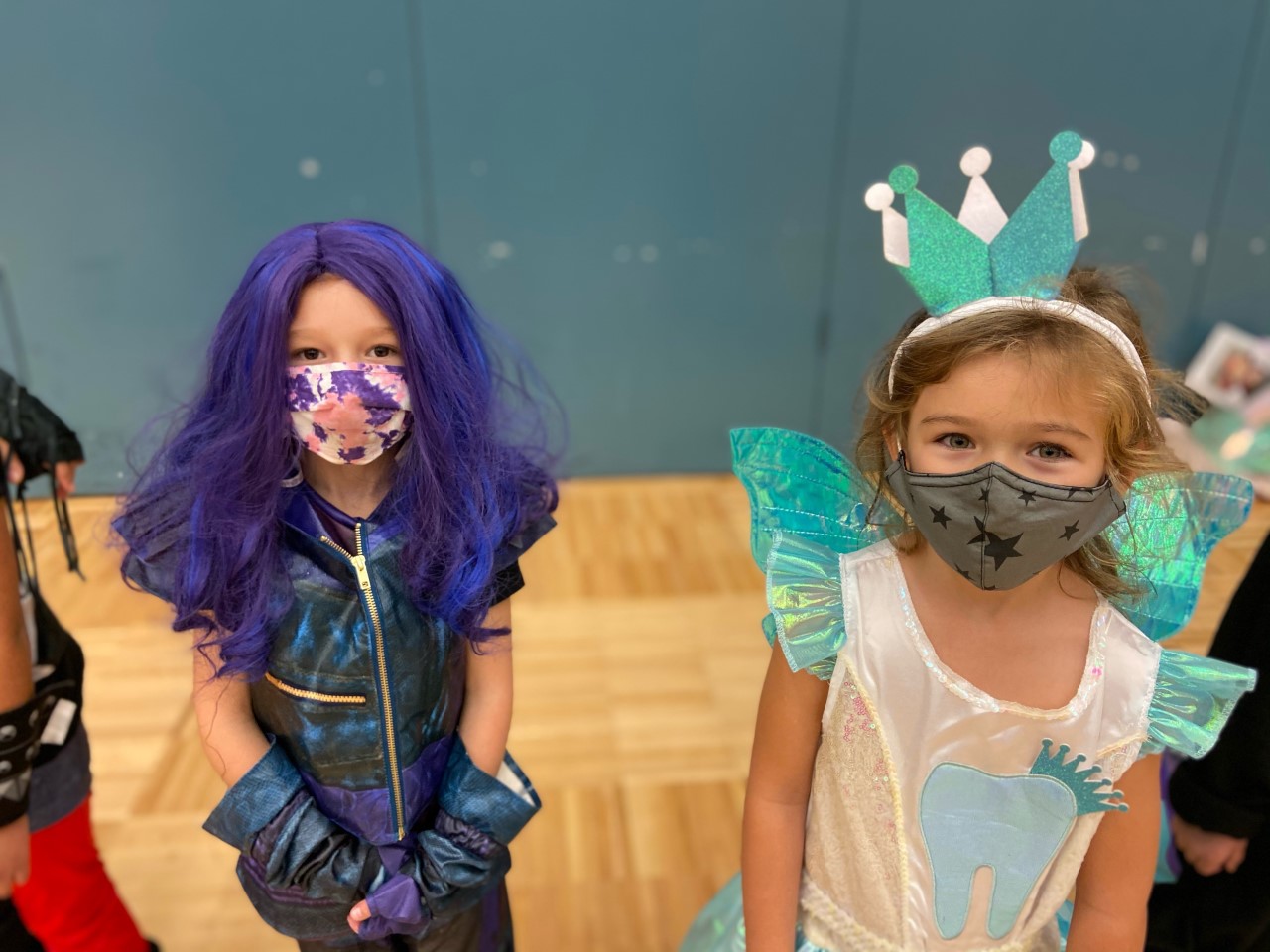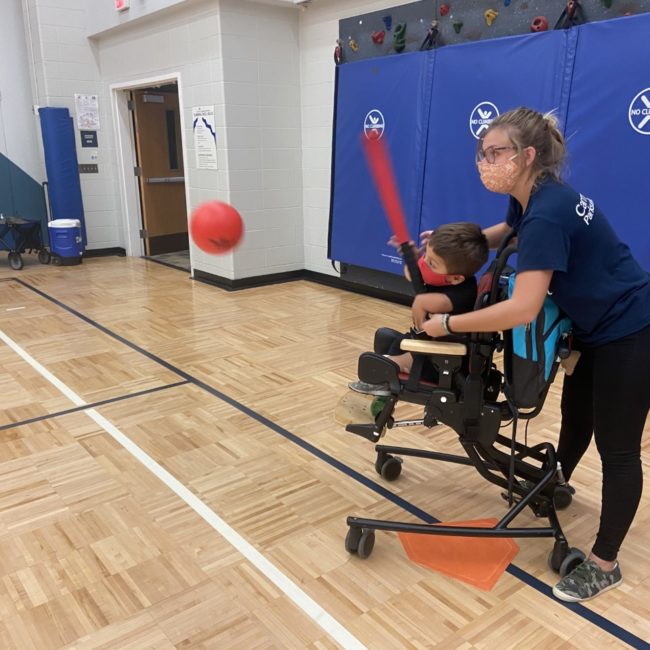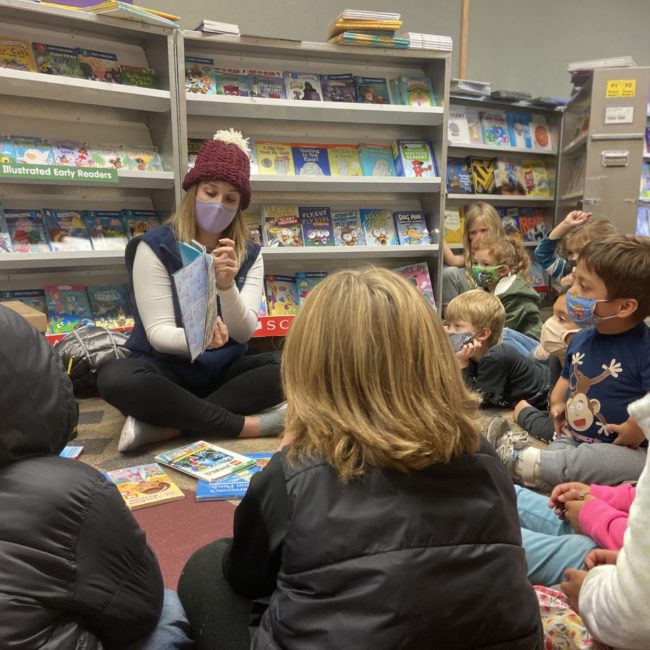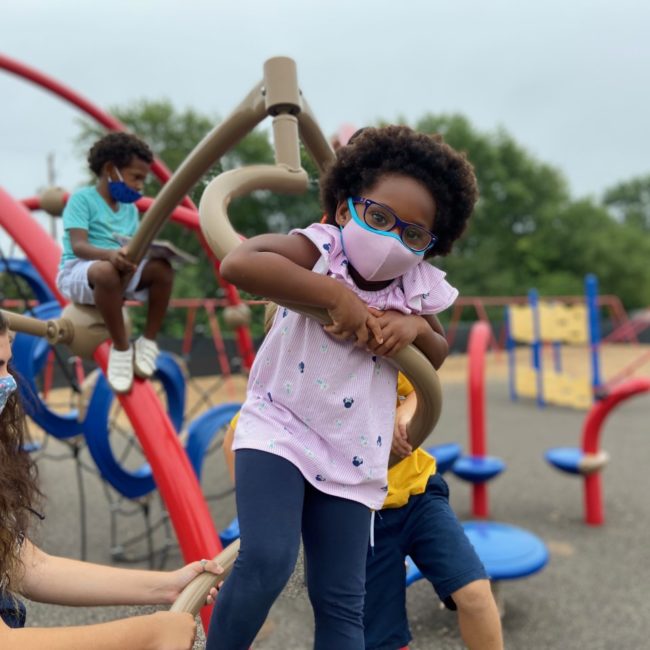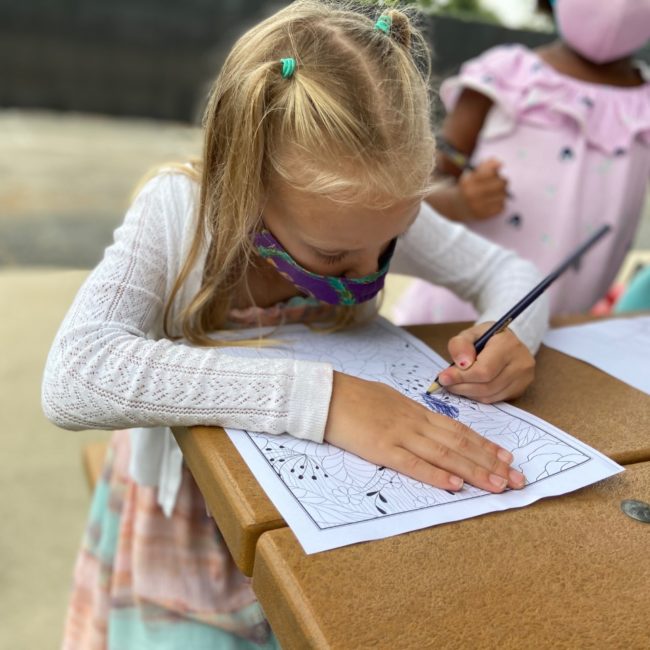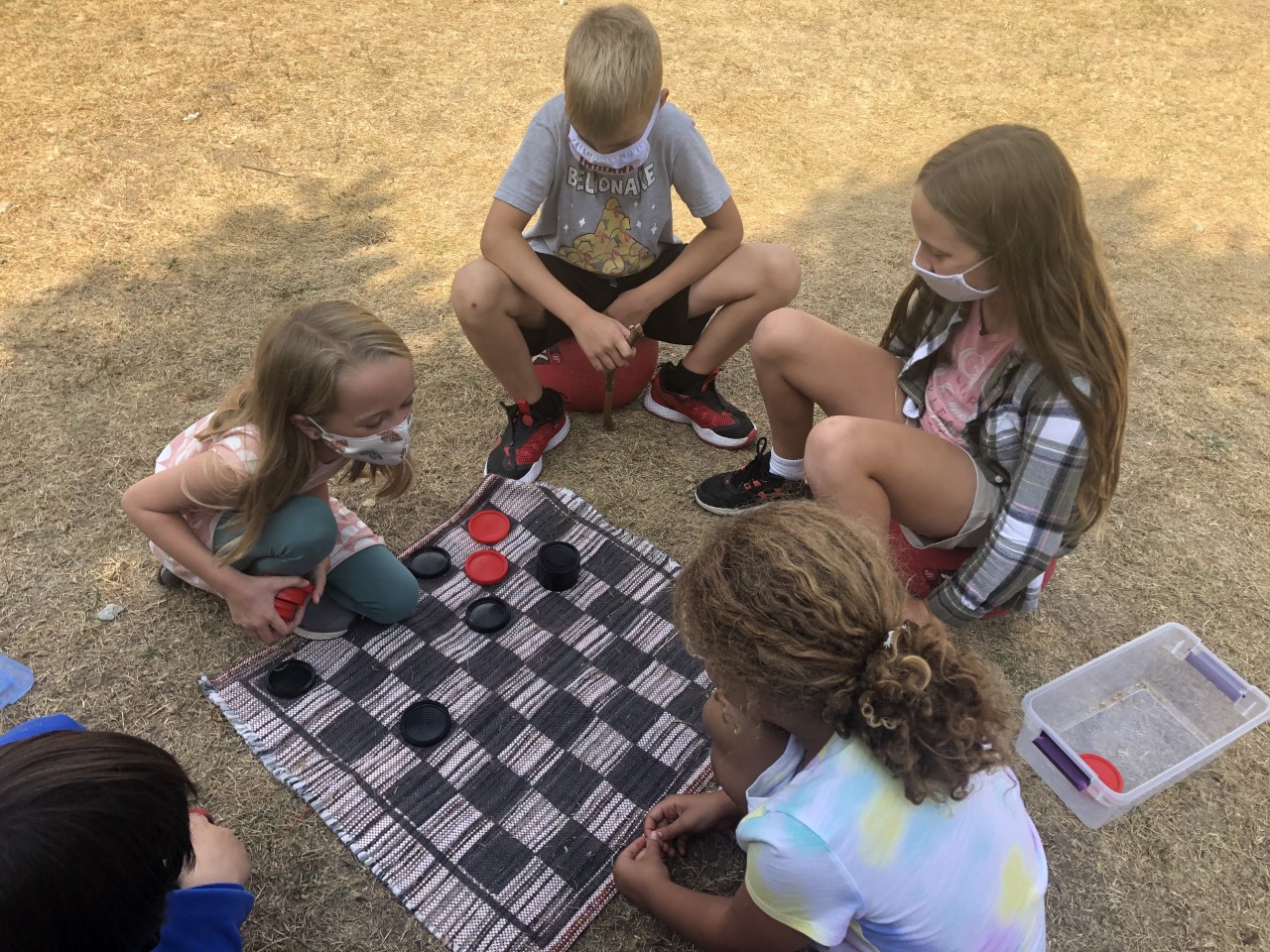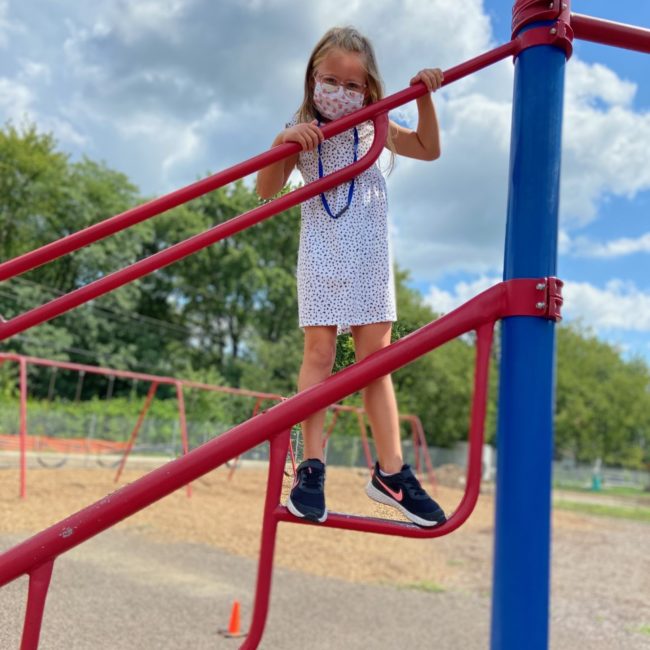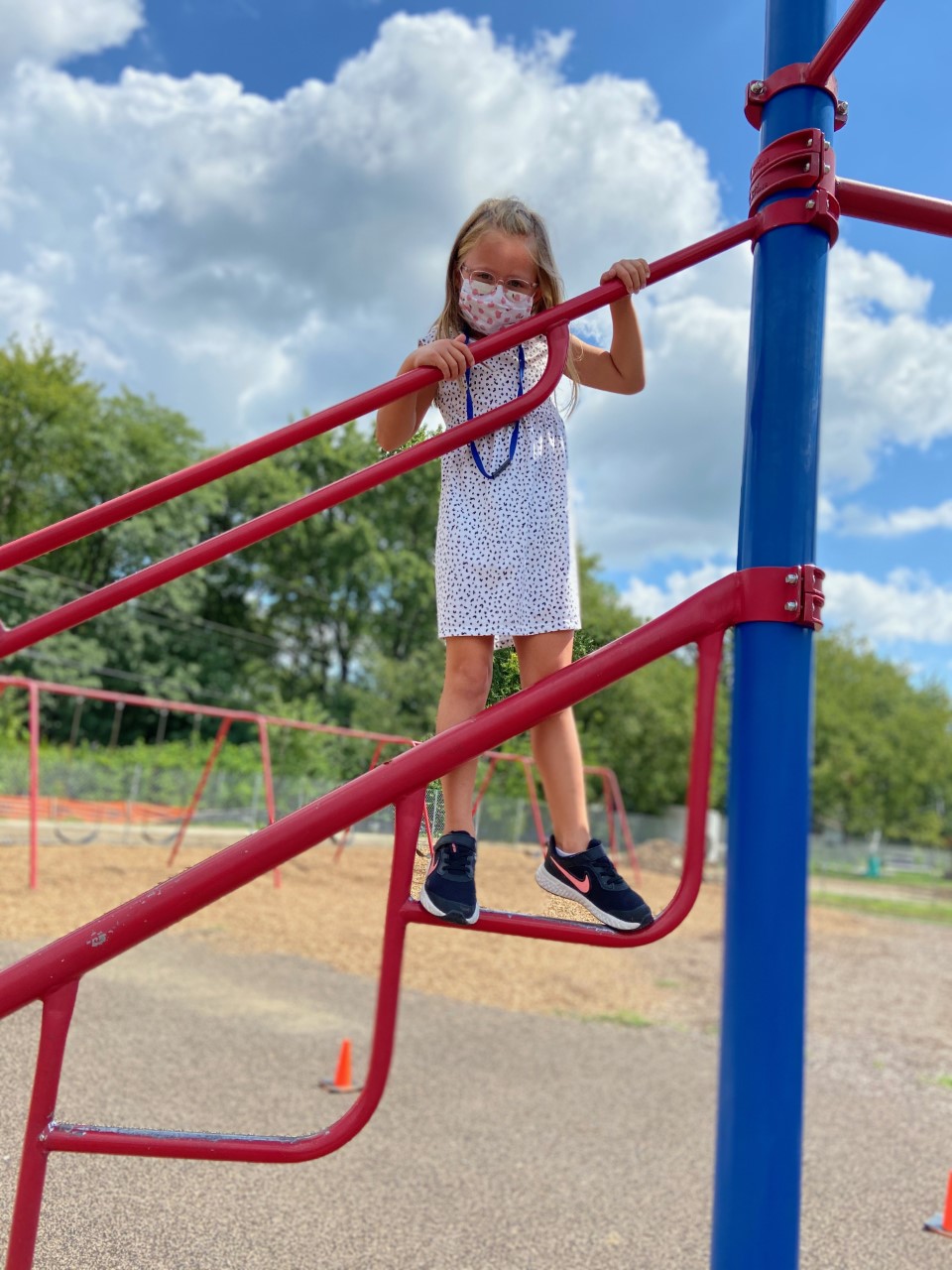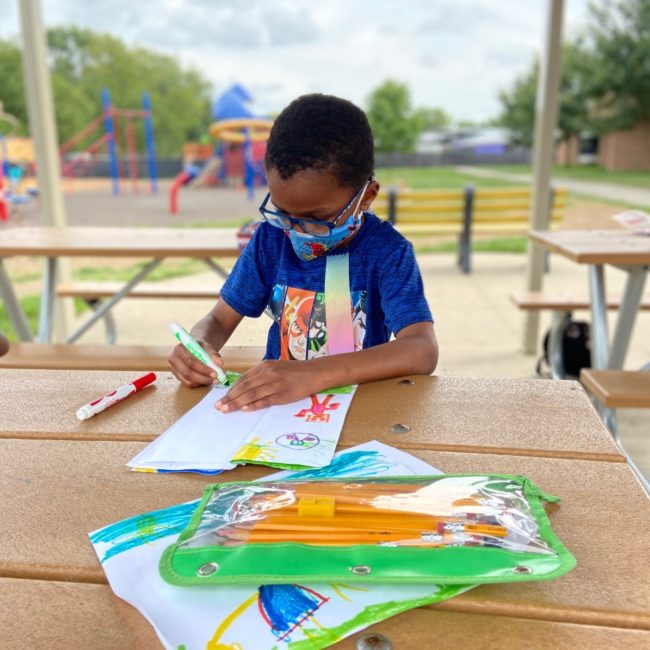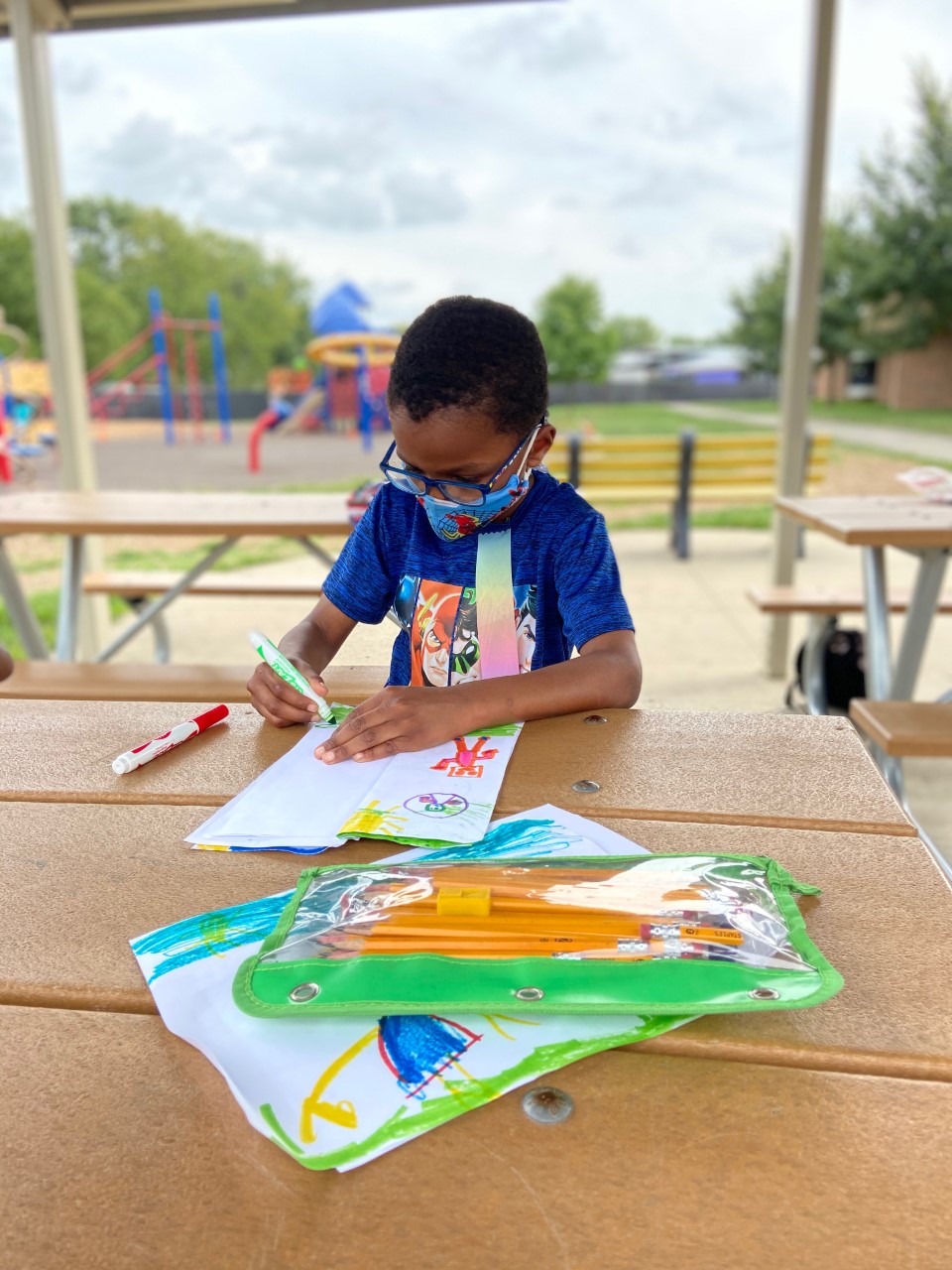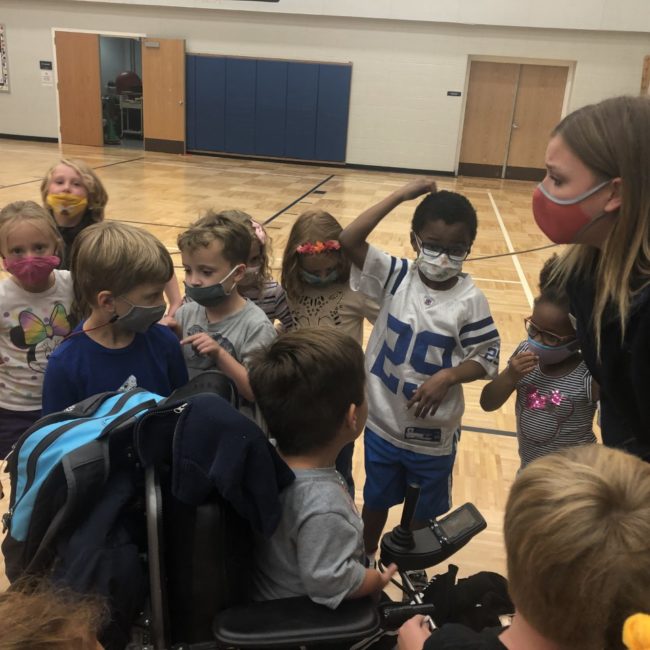 Stay up-to-date – sign up for our eNewsletter!
"I am most satisfied with the professionalism and enthusiasm of the staff. With their approach to the program, I can feel confident that my child will have a great experience and be safe."