Cherry Tree Elementary
Welcome Cherry Tree Extended School Enrichment (ESE) families!
Cherry Tree ESE believes in educating the whole child, and our goal is to keep that going before and after school! Mrs. Haddock leads our team of counselors and do a phenomenal job of doing so. You can learn more about the entire team, including fun facts, by clicking here. Go Patriots!
Before School Care
7:00 – 7:15 a.m. Parent/guardian sign-in and socialization

7:15 – 7:30 a.m. Enrichment Stations

7:30 – 7:45 a.m. Breakfast

7:45 – 7:50 a.m. Student sign-out and transition to school day
After School Care
2:35 – 4:15 p.m. Snack/Recess/Homework 

2:35 – 3:05 p.m. K Snack, 1-2 Recess, 3-5 Homework
3:10 – 3:40 p.m. K Homework, 1-2 Snack, 3-5 Recess
3:45 – 4:15 p.m. K Recess, 1-2 Homework, 3-5 Snack

4:15-5:15 p.m. Activities (See Weekly Activity Schedule)
5:15 – 6:00 p.m. Daily Wrap-Up 
School's Out Camps
Camp locations subject to change.
| | | | |
| --- | --- | --- | --- |
| HOLIDAY | DATES | RATE | REGISTER |
| Martin Luther King Jr. Day | Jan 18 | $48 | Register |
| Presidents' Day | Feb 15 | $48 | Register |
| Spring Break | Apr 2, 5 – 9 | $222 or $48/day | Coming Soon |
Site Supervisor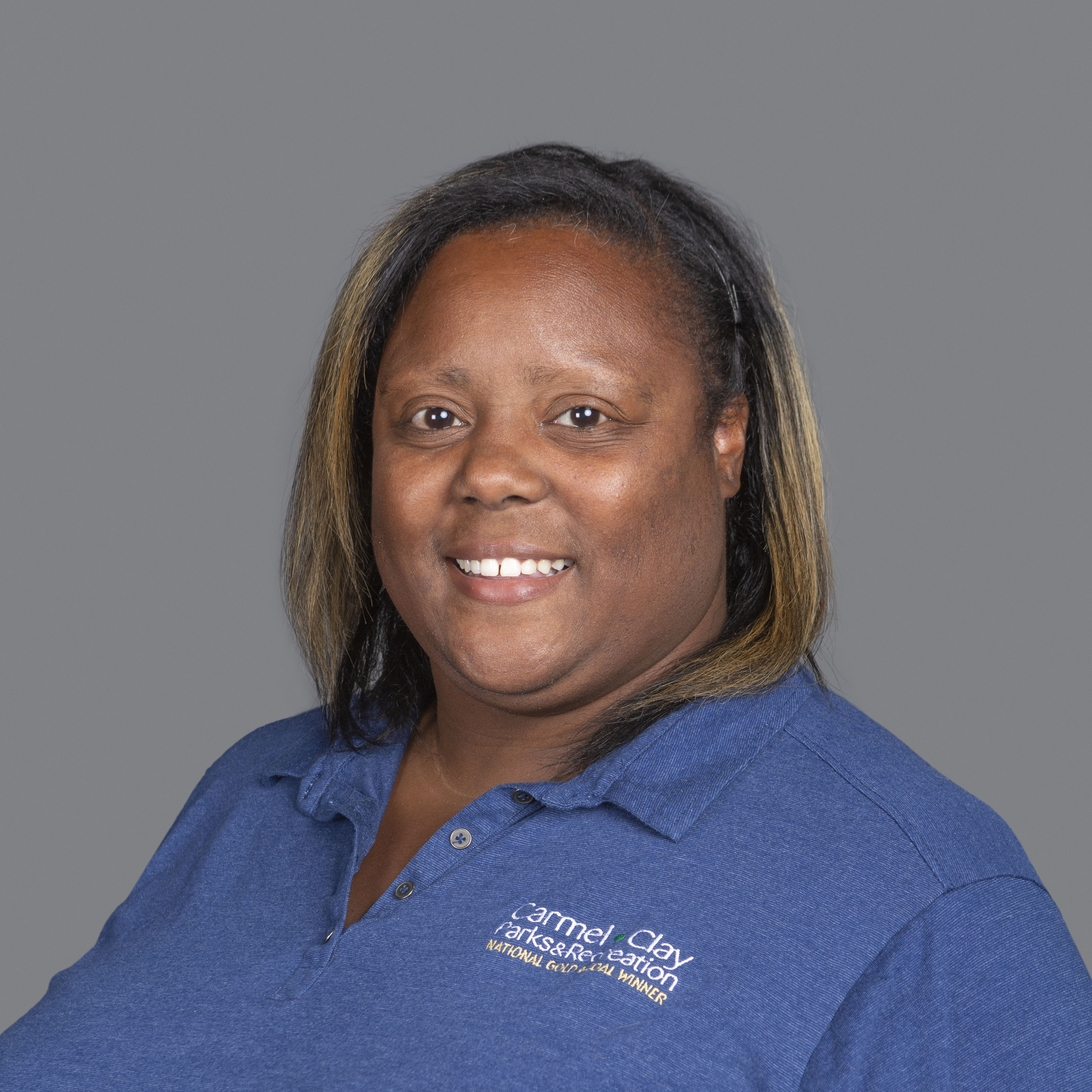 Monica Haddock
Site Supervisor
317.698.6579
mhaddock@carmelclayparks.com


R.I.C.H.E.R.
Most parents dread the day their kids come home with a write-up. But at ESE, we give the kids an opportunity for a RIGHT-Up to smile about! Counselors give students they see following our R.I.C.H.E.R. principles a R.I.C.H.E.R. RIGHT-Up to highlight their good choices.
The R.I.C.H.E.R. Principles are Responsibility, Integrity, Caring, Harmony, Excellence, and Respect. If a student is "caught" displaying one of those principles the counselor will recognize them and we will send an email home telling the parents about the RIGHT-Up. On Fridays, we have a R.I.C.H.E.R. ceremony and any student who got a RIGHT-Up that week receives a pencil with the R.I.C.H.E.R principle they displayed on it. The students look forward to collecting those pencils each week!
---
Birthdays and Half Birthdays
This month we are celebrating January birthdays and July Half Birthdays!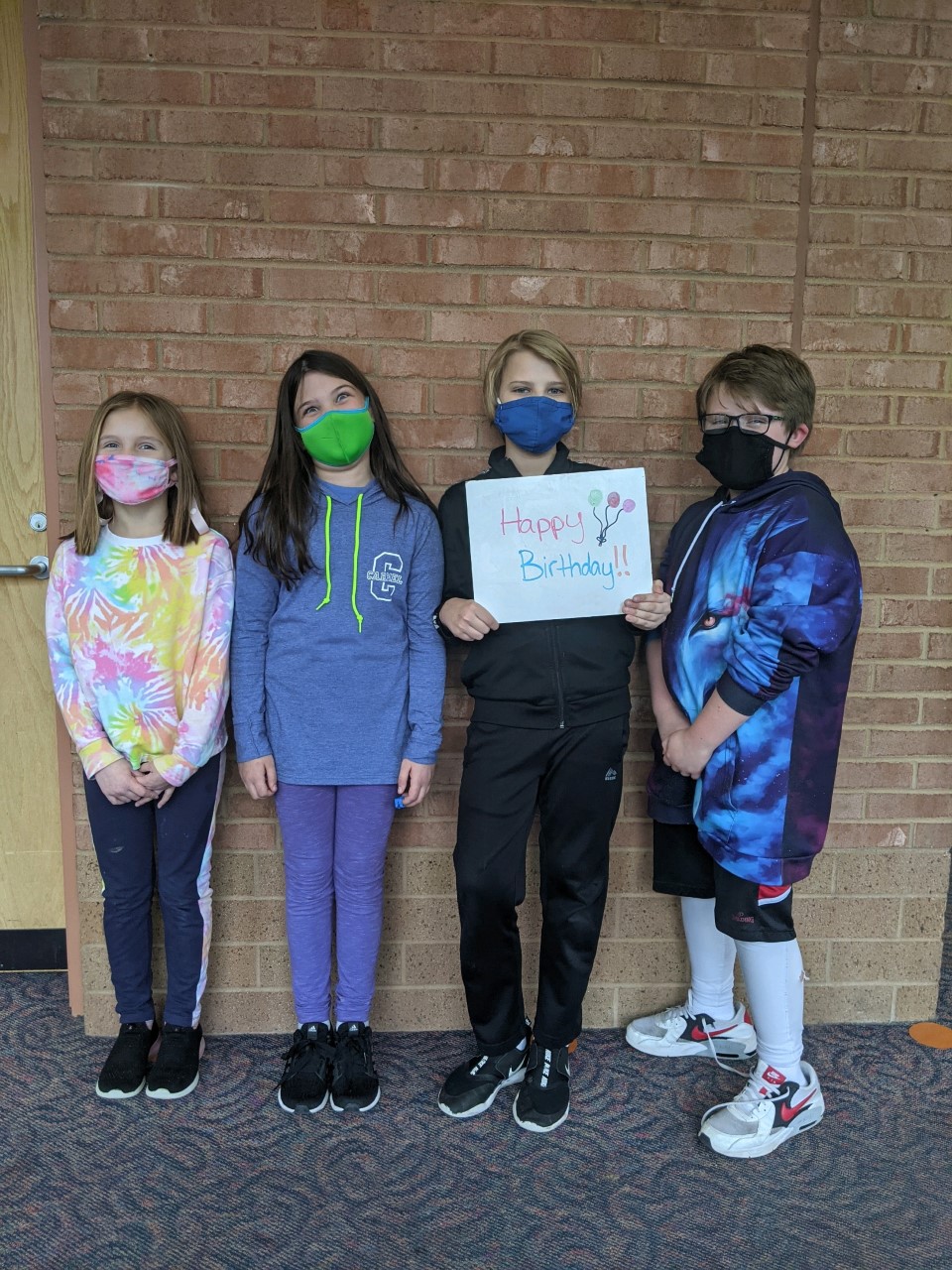 January is the coldest month of the year but has the warmest birthstone in a bright red Garnet. This stone was once used as a medicinal way to prevent nightmares. The flowers are Carnation and Snow Drop. Snow Drops used to have a negative connotation as they grew heavily in graveyards but now they are seen to symbolize hope as it is one of the first flowers to bloom at the end of winter. January is home of National Book, Thank You, and Soup months. It is also the birth month of Kate Middleton, Ellen DeGeneres, and Oprah Winfrey. Happy birthday to our January birthdays: Abigail E., Reese W., Gabe O., Will H., Sullivan E., Rowen S., Wren K., Miriam T., Jonathon S.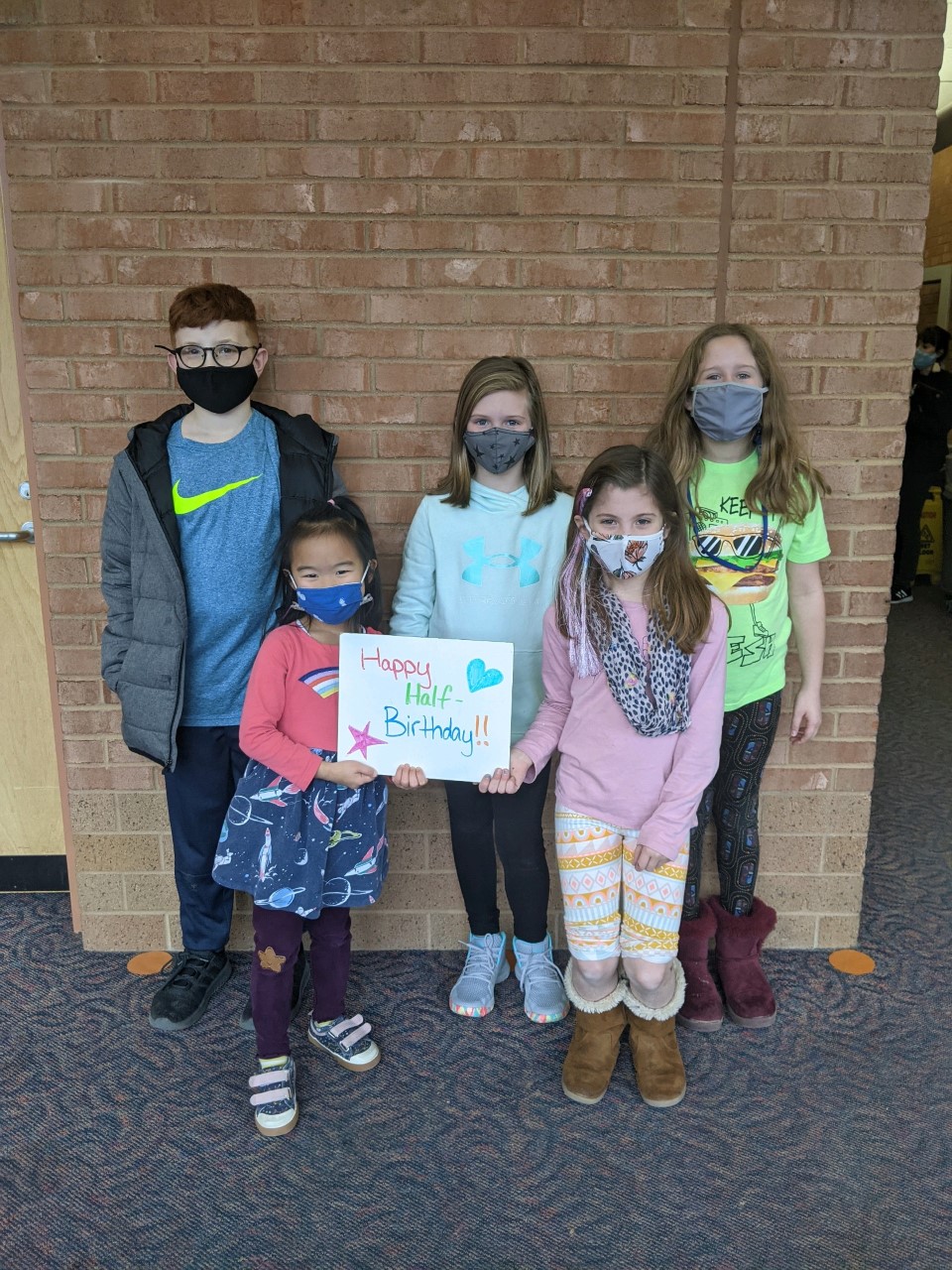 July's birthstone is the Ruby which promotes courage and energy, heightens awareness, and brings success in love and wealth. The two flowers are the Water Lily and Larkspur. The Water Lily symbolizes enlightenment, divinity, and new life while the Larkspur represents the bond of love. July would be a great time to pack up some blueberries, hot dogs, French fries, ice cream, and pickles to go on a picnic to strengthen your friendships as it is the national month for all of those things! Parents even get their own day on Parents' Day which is the fourth Sunday of the month. Some shared celebrity birthdays in July are Selene Gomez, J.K. Rowling, Kristen Bell, Daniel Radcliffe, and Will Ferrell. Happy birthday to our July birthdays: Brooke B., Mae C., Avery Q., Sawyer H., Austin S., Annie T., Ethan K., Vivian P., Audrey L., Dash V., Macy D., Lexi X., Owen T., Olive G.
Upcoming Site Celebration
Mark your calendars for some February fun!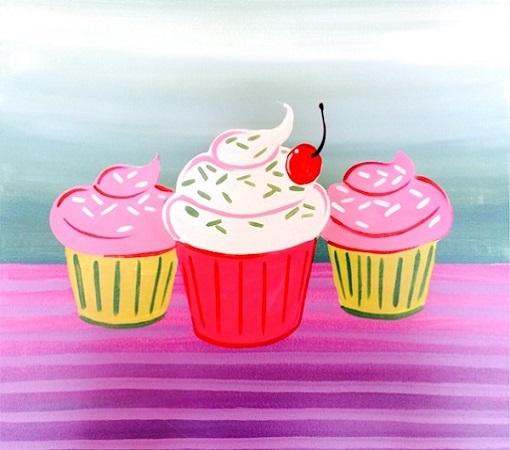 Valentine's Day is right around the corner and we are celebrating with a Valentine's Day Cupcake Painting Party. Join us on Friday, February 12 on Zoom at 6:30 p.m. for a guided painting party. We will paint a cupcake picture like the one below. Students can customize their flavors and colors as they choose. If you would like to participate, parents are asked to supply their own canvas, brush, and paints. The company traditionally uses 16×20 canvases but you are welcome to use whichever size you would like. We are looking forward to seeing everyone's creative side!
---
Inclusion Corner
Resolutions
Did you set any resolutions or goals for yourself this year? In this month's Inclusion Corner our team shares a mindful New Year's resolution!
Happy New Year! Have any good new year's resolutions? One great resolution is to incorporate more mindful breathing into your everyday activities. Mindful breathing allows us to take a quick second to re-center, steady our breath, calm our brain and body, maintain focus, and alleviate stress and anxiety. In our December Inclusion Corner we shared the balloon breathing technique, here is another great mindful breathing exercise you and your family can try out!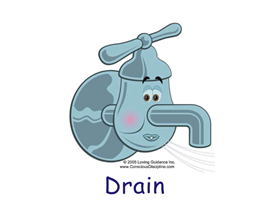 Mindful Breathing
Extend arms out, pretending your arms are faucets.
Tighten arms, shoulders, and face muscles.
Exhale slowly making a "sssshh" sound and release all your muscles, draining out the stress.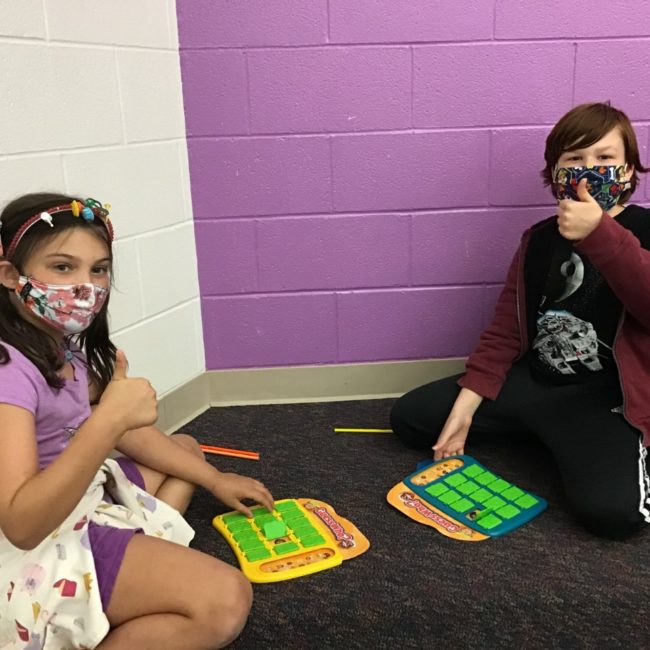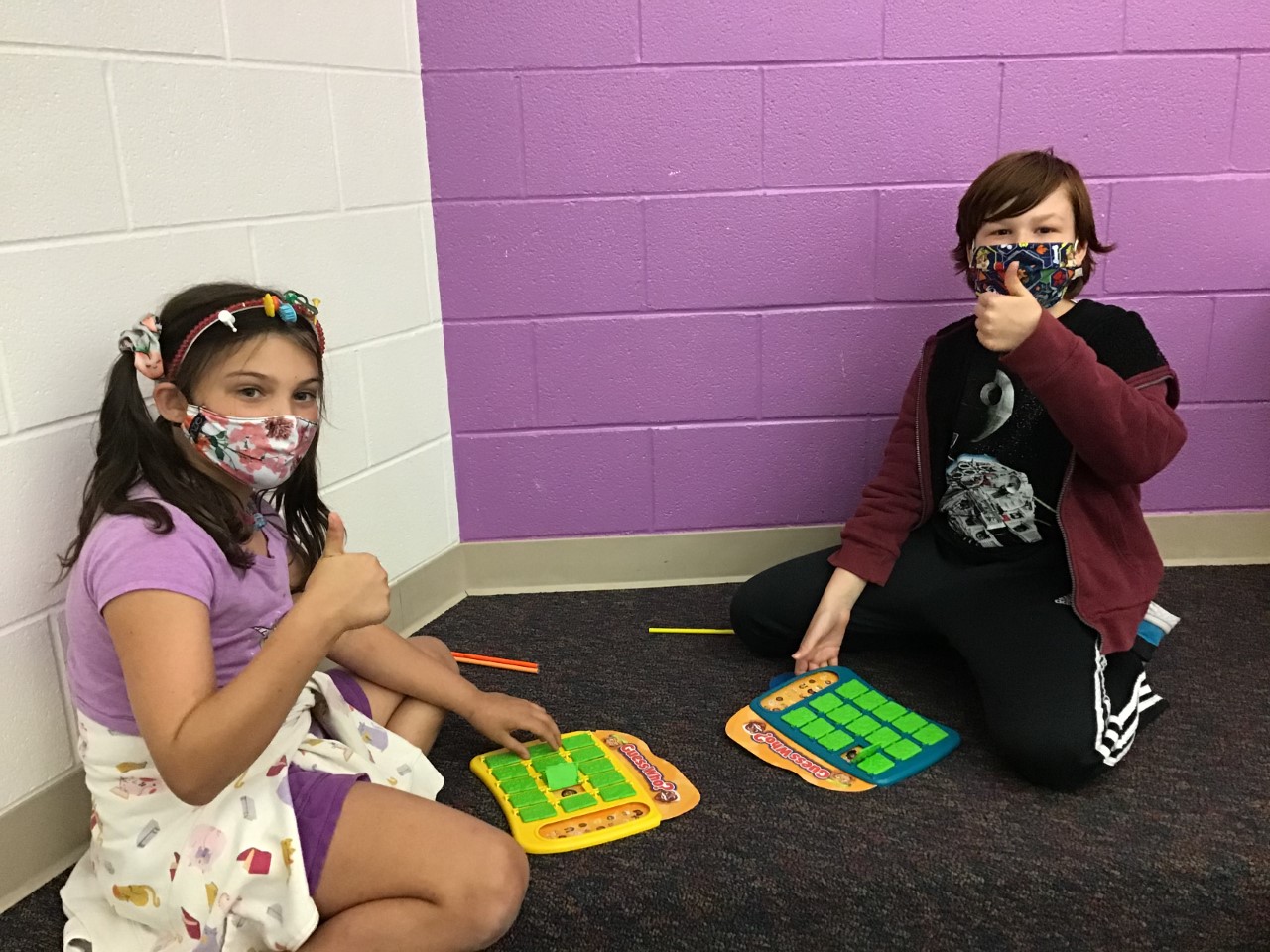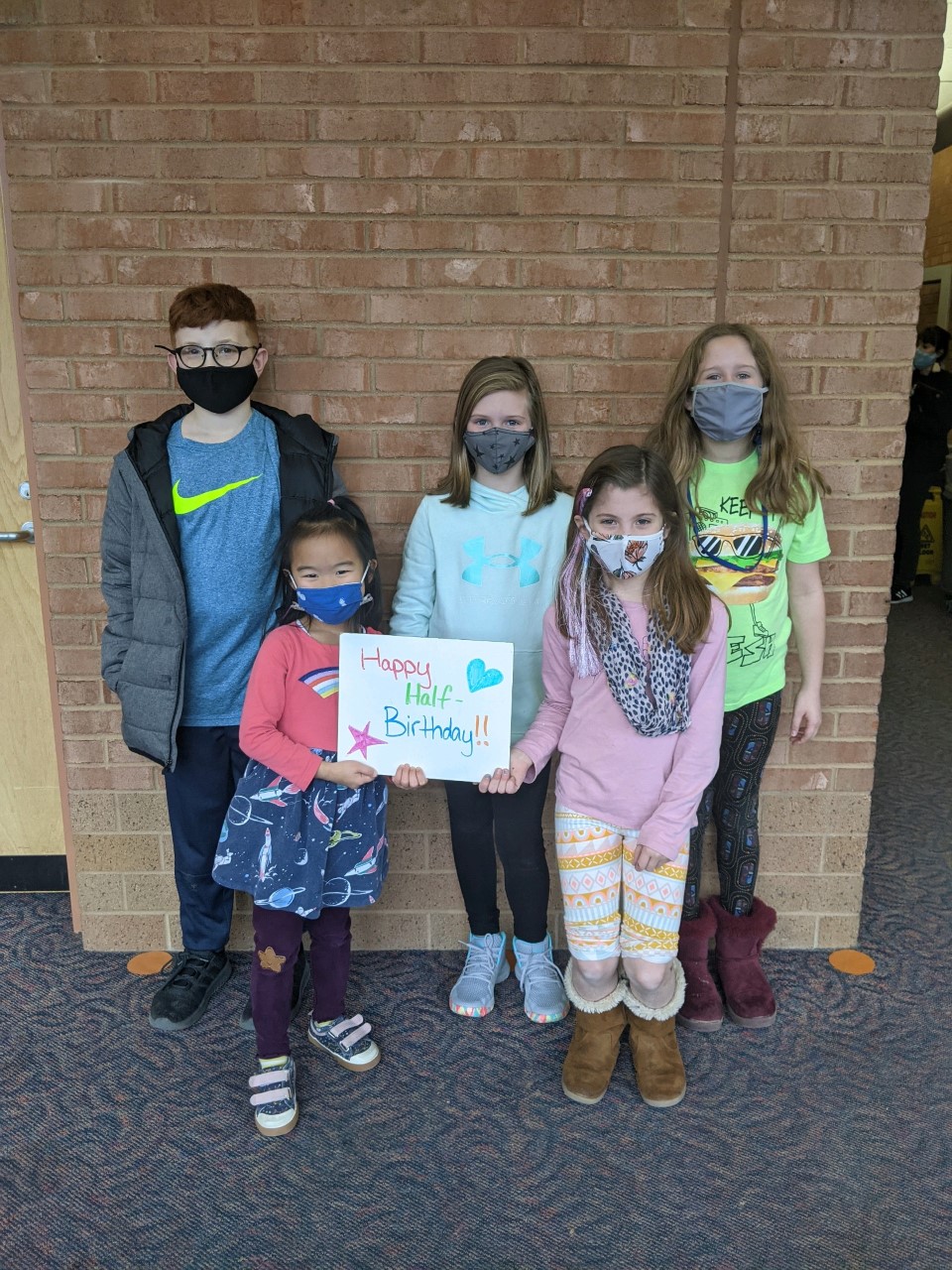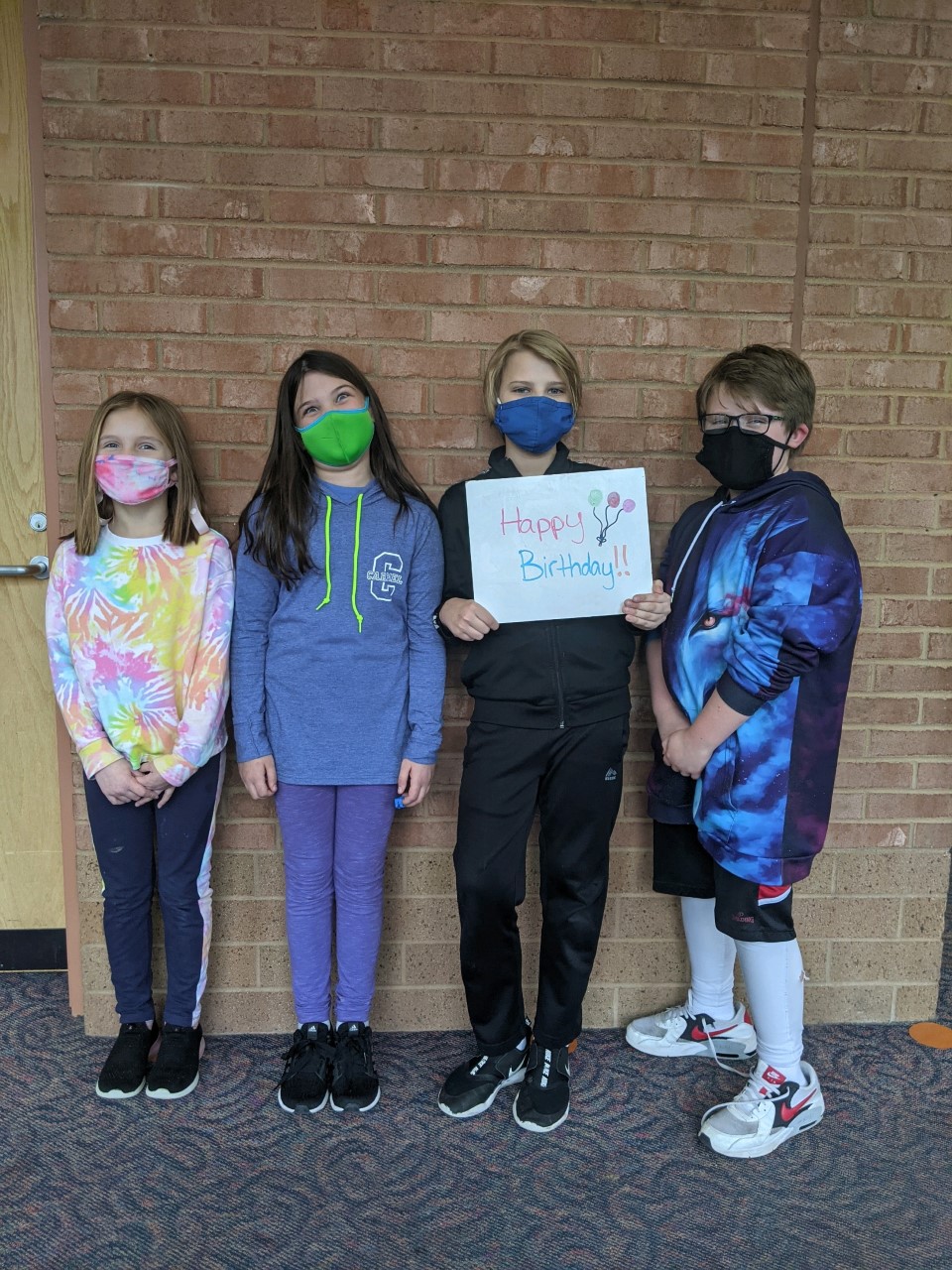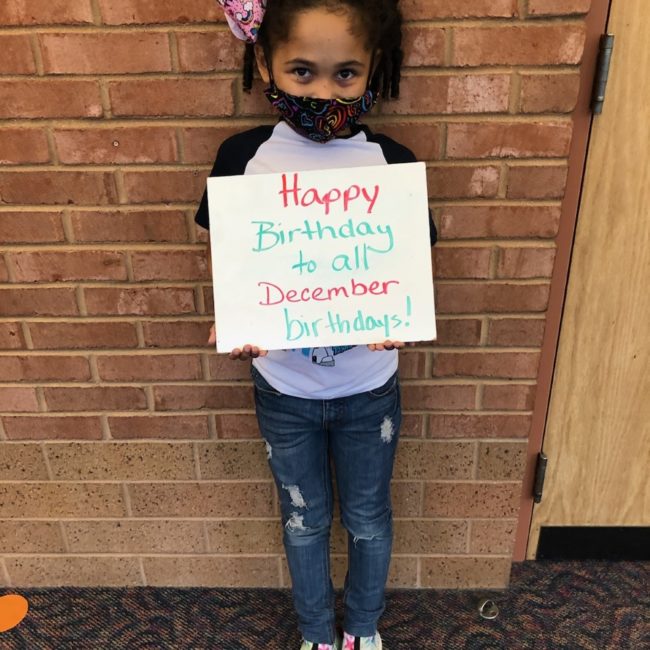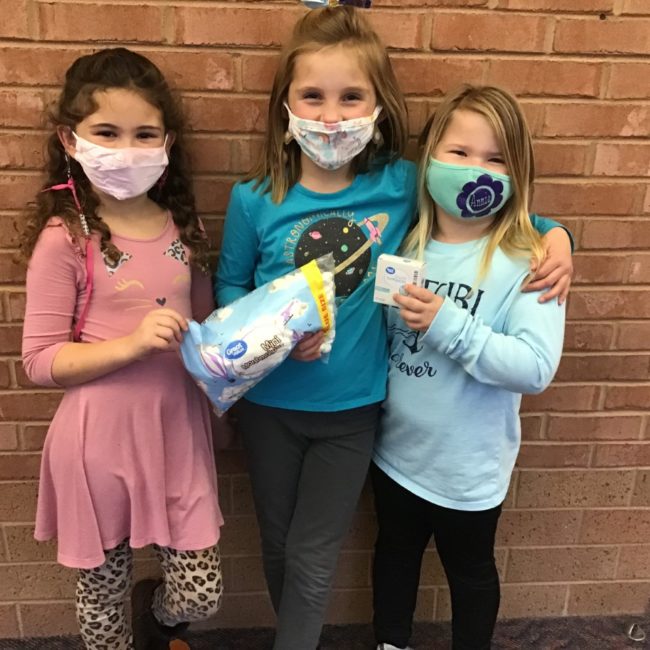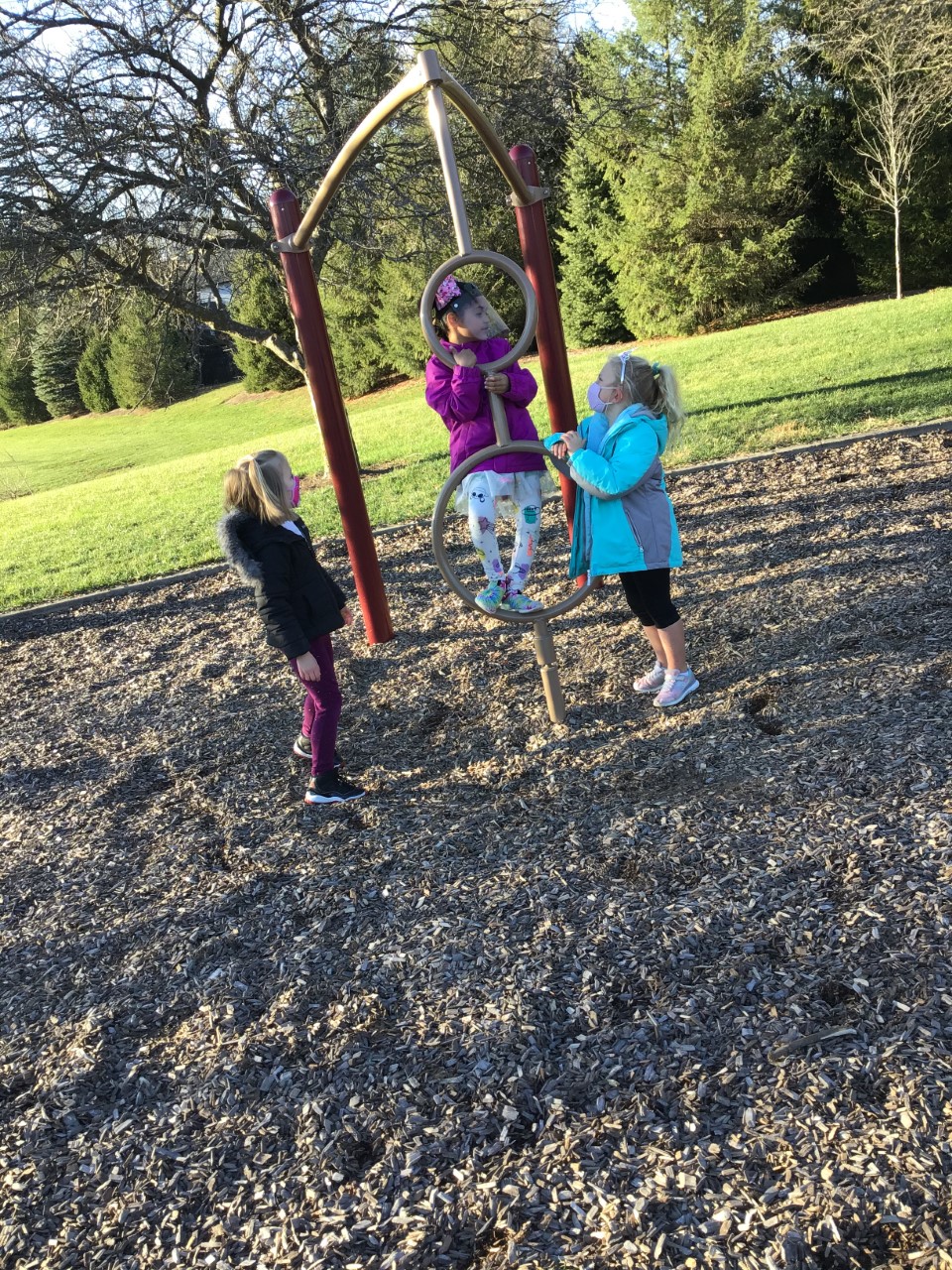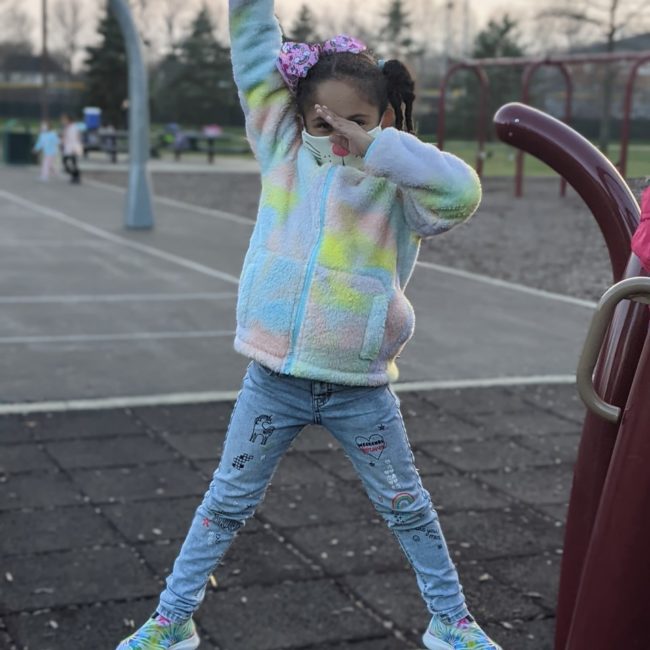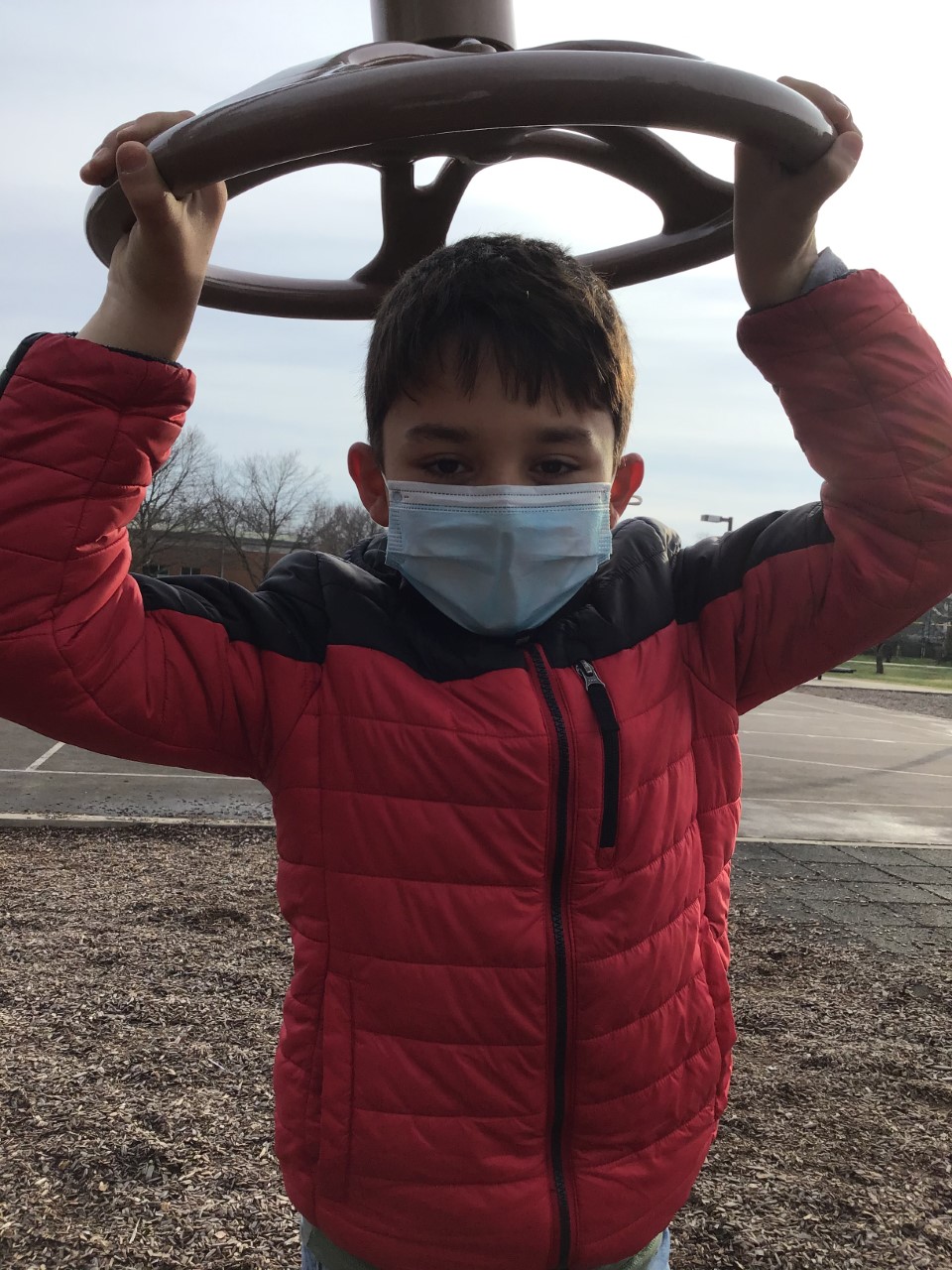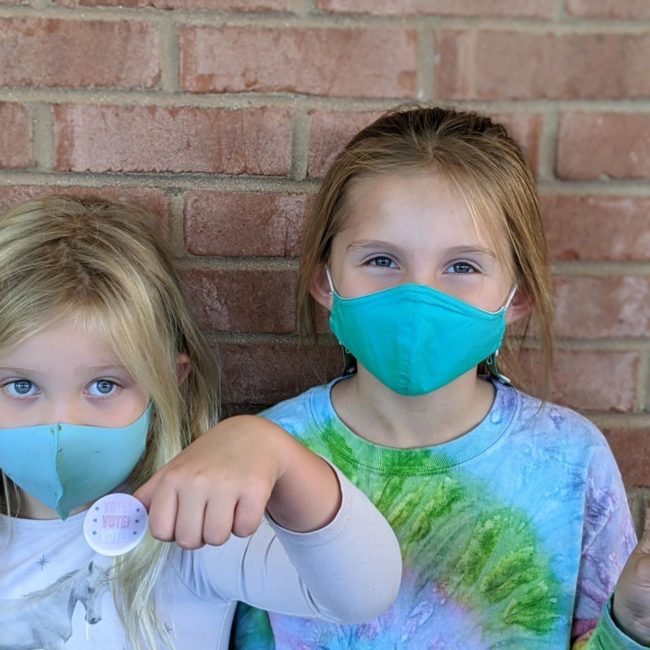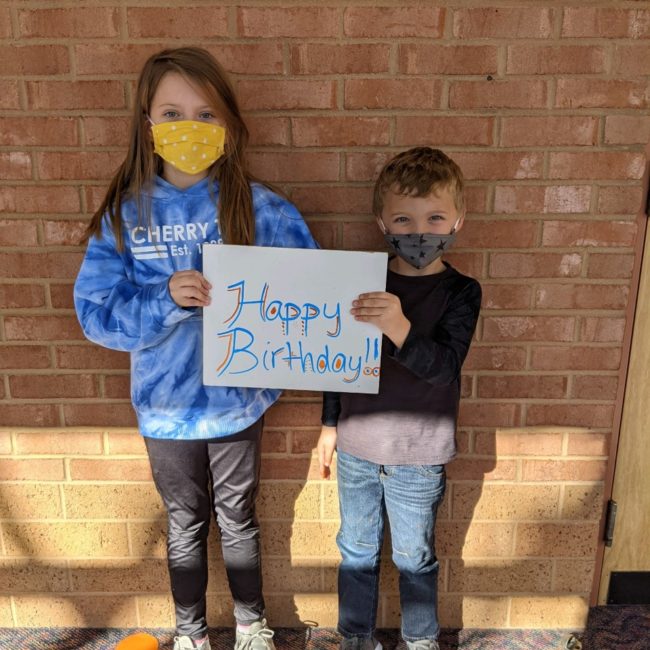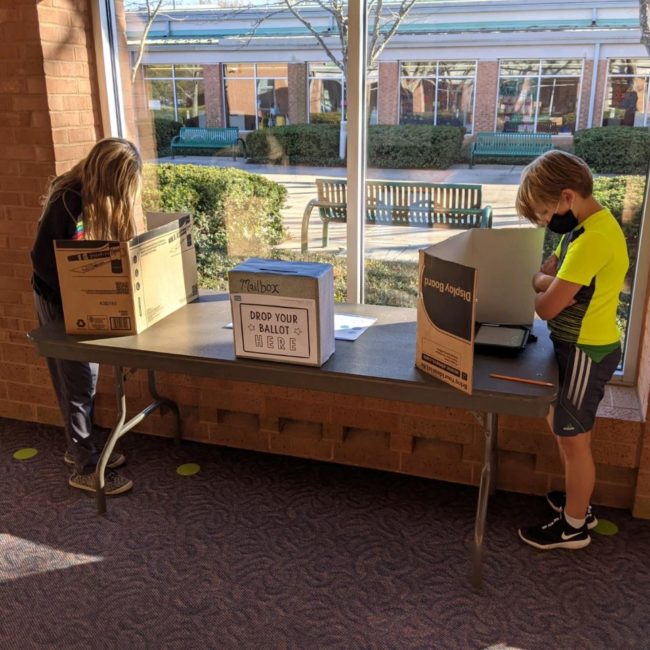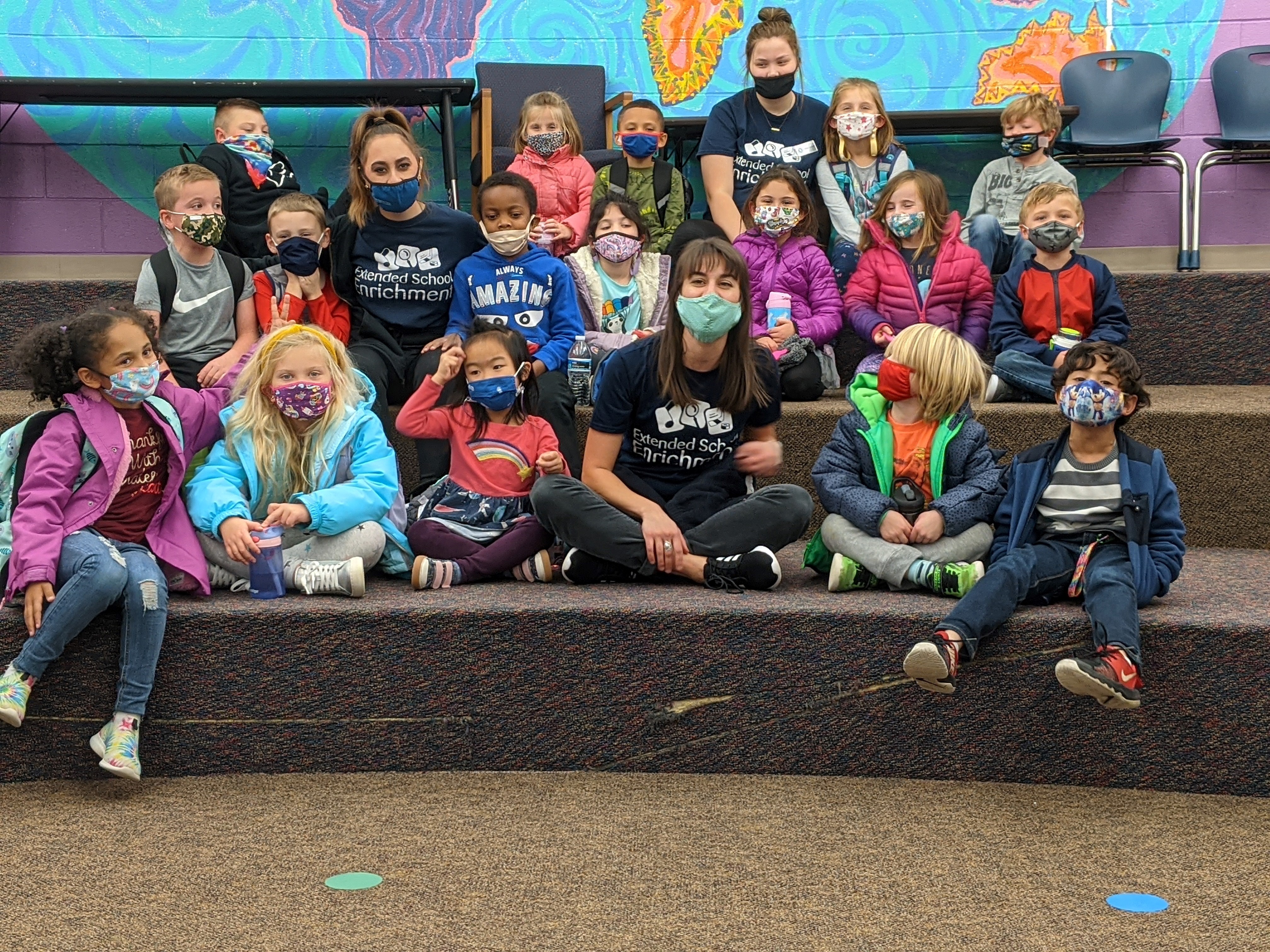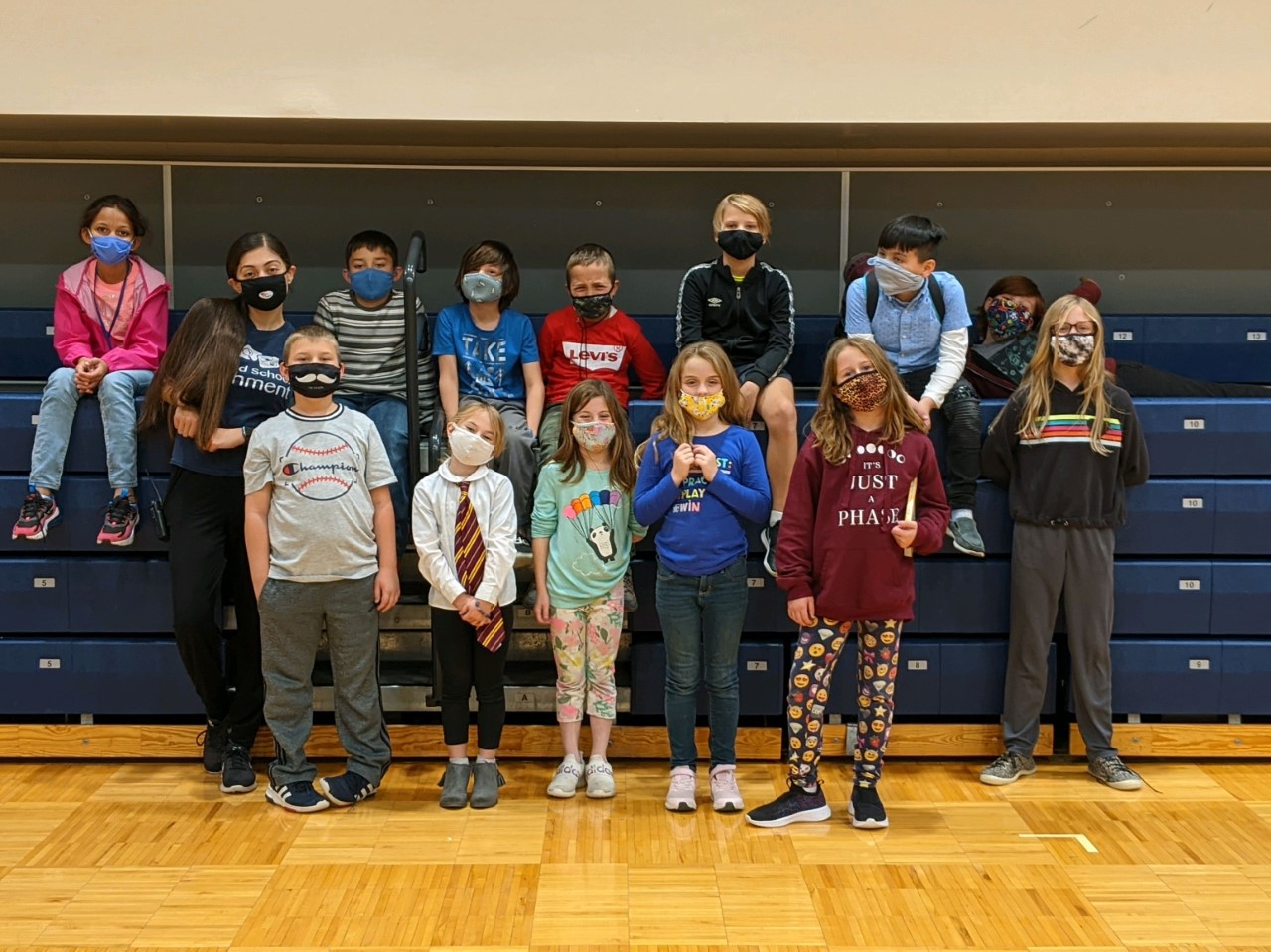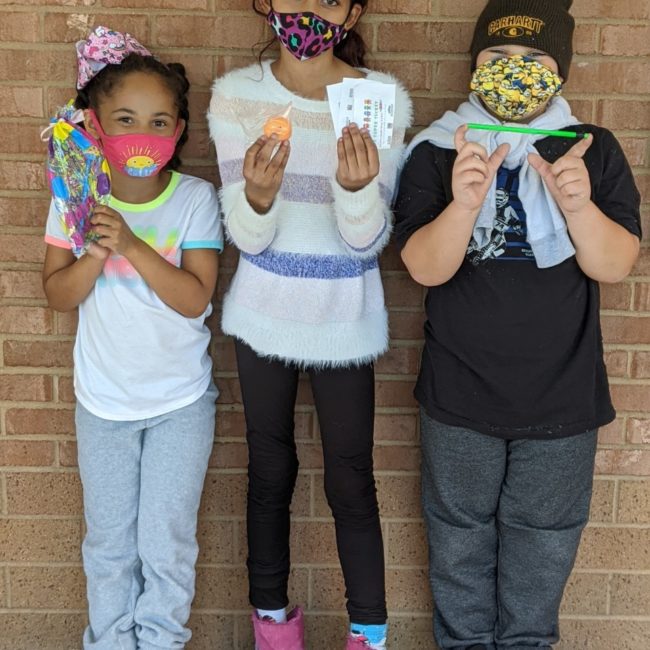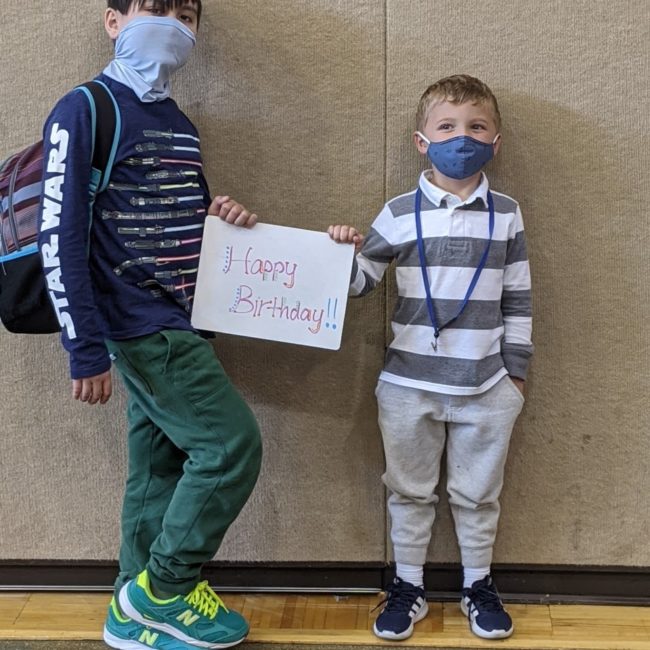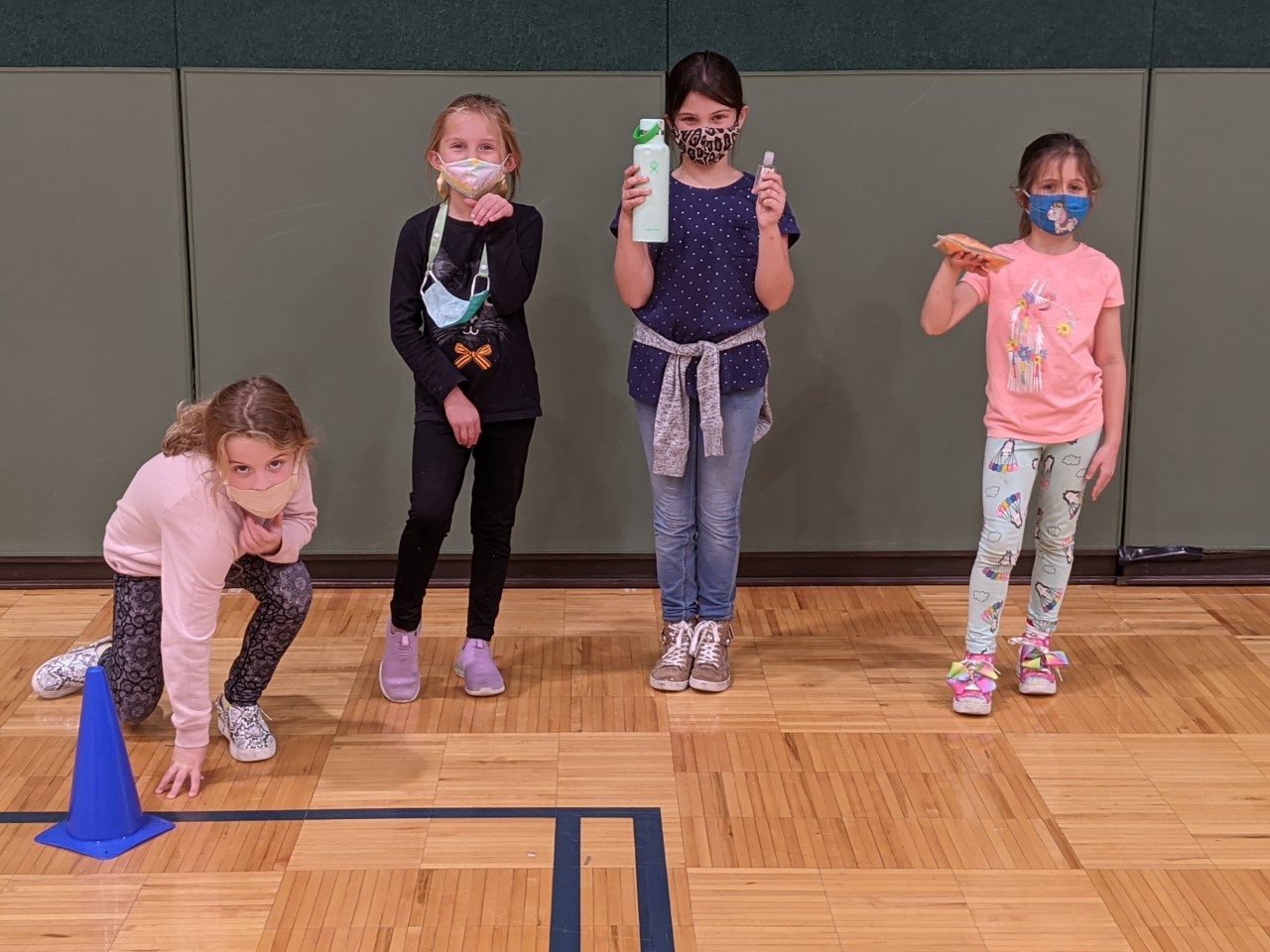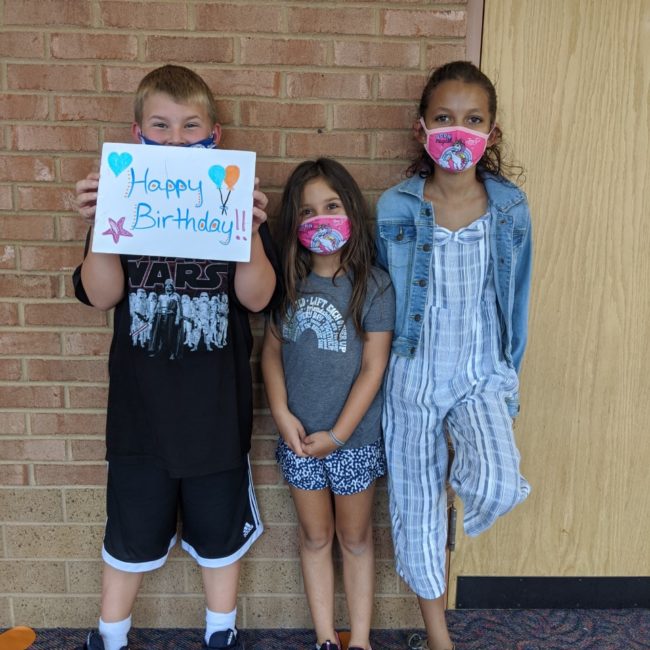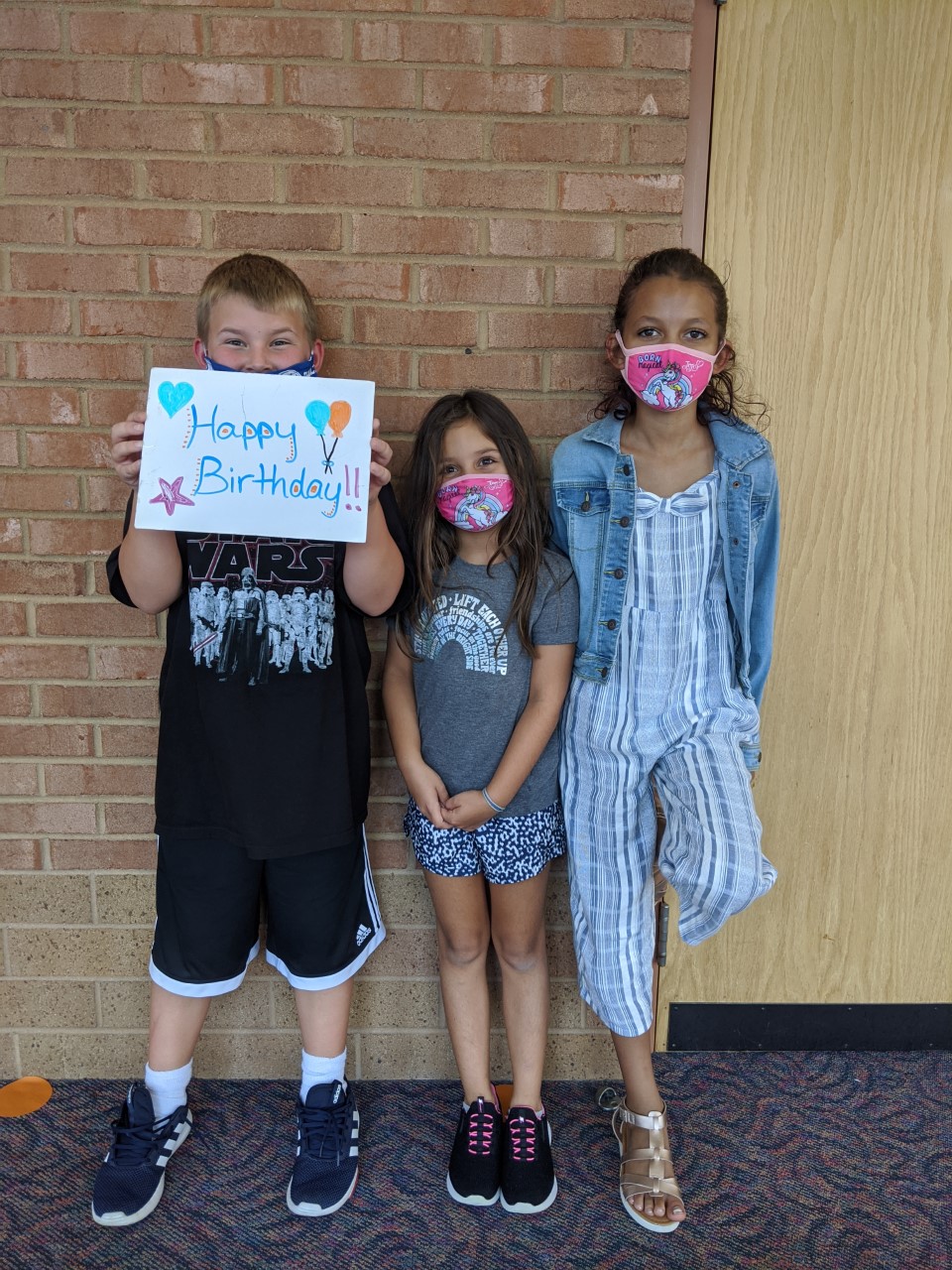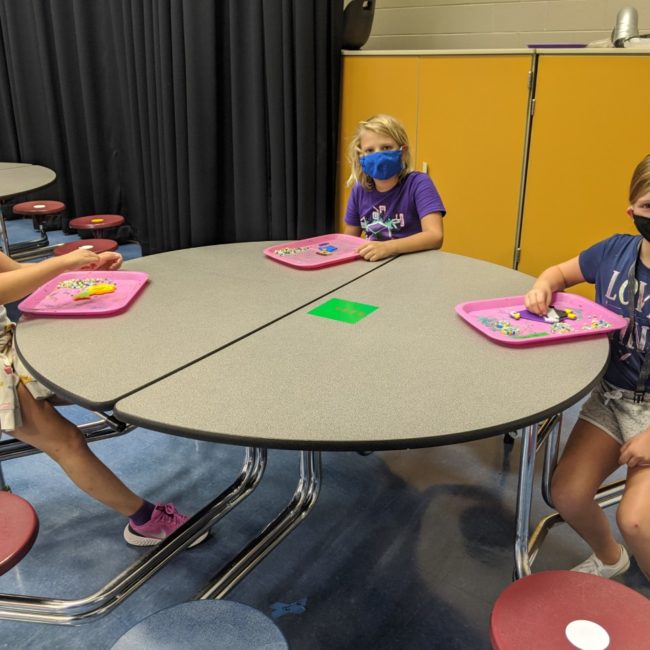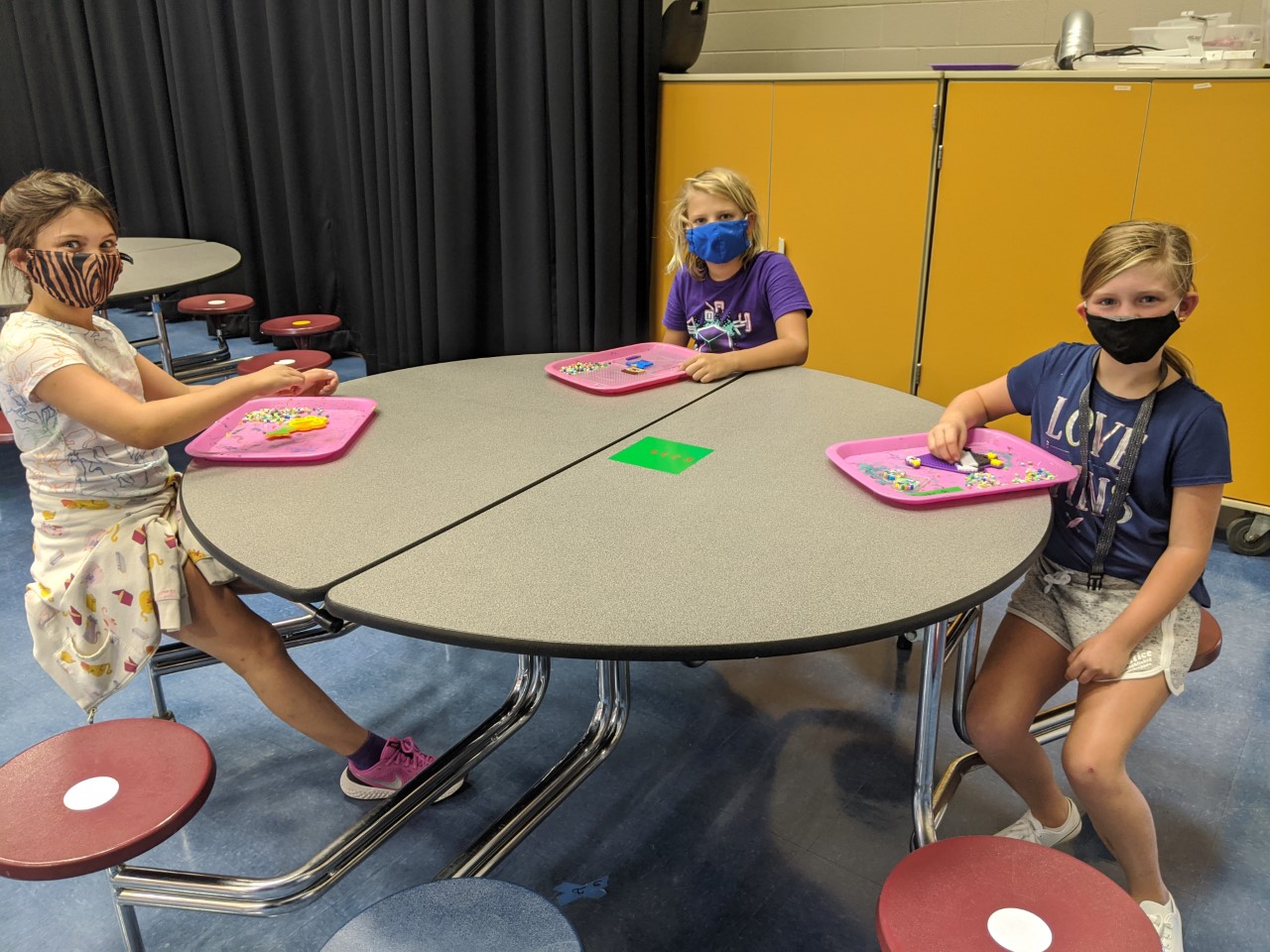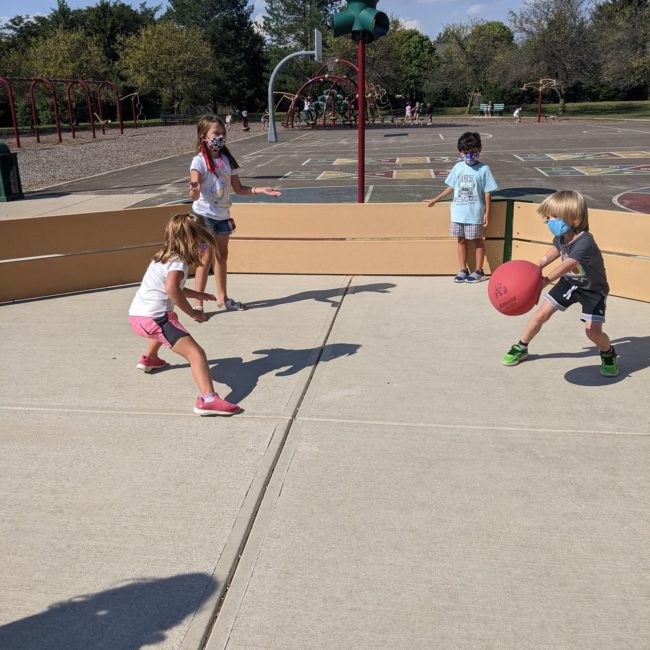 Stay up-to-date – sign up for our eNewsletter!
"The people at the Cherry Tree program are fantastic. I really appreciate Monica and her team. I would rate the people at the highest rating. My kids love going to the program because all their friends are there and they have so much fun."