Prairie Trace Elementary
Welcome Prairie Trace Extended School Enrichment (ESE) families!
Every student is capable of success! Our ESE team works with Prairie Trace students before and after school to learn, build relationships and have fun. Mr. Castillo leads our Prairie Trace ESE staff and family. You can meet the rest of the ESE team, including fun facts, by clicking here. Go Hawks!
School's Out Camps
Camp locations subject to change.
| | | | |
| --- | --- | --- | --- |
| HOLIDAY | DATES | RATE | REGISTER |
| Martin Luther King Jr. Day | Jan 18 | $48 | Register |
| Presidents' Day | Feb 15 | $48 | Register |
| Spring Break | Apr 2, 5 – 9 | $222 or $48/day | Coming Soon |
Site Supervisor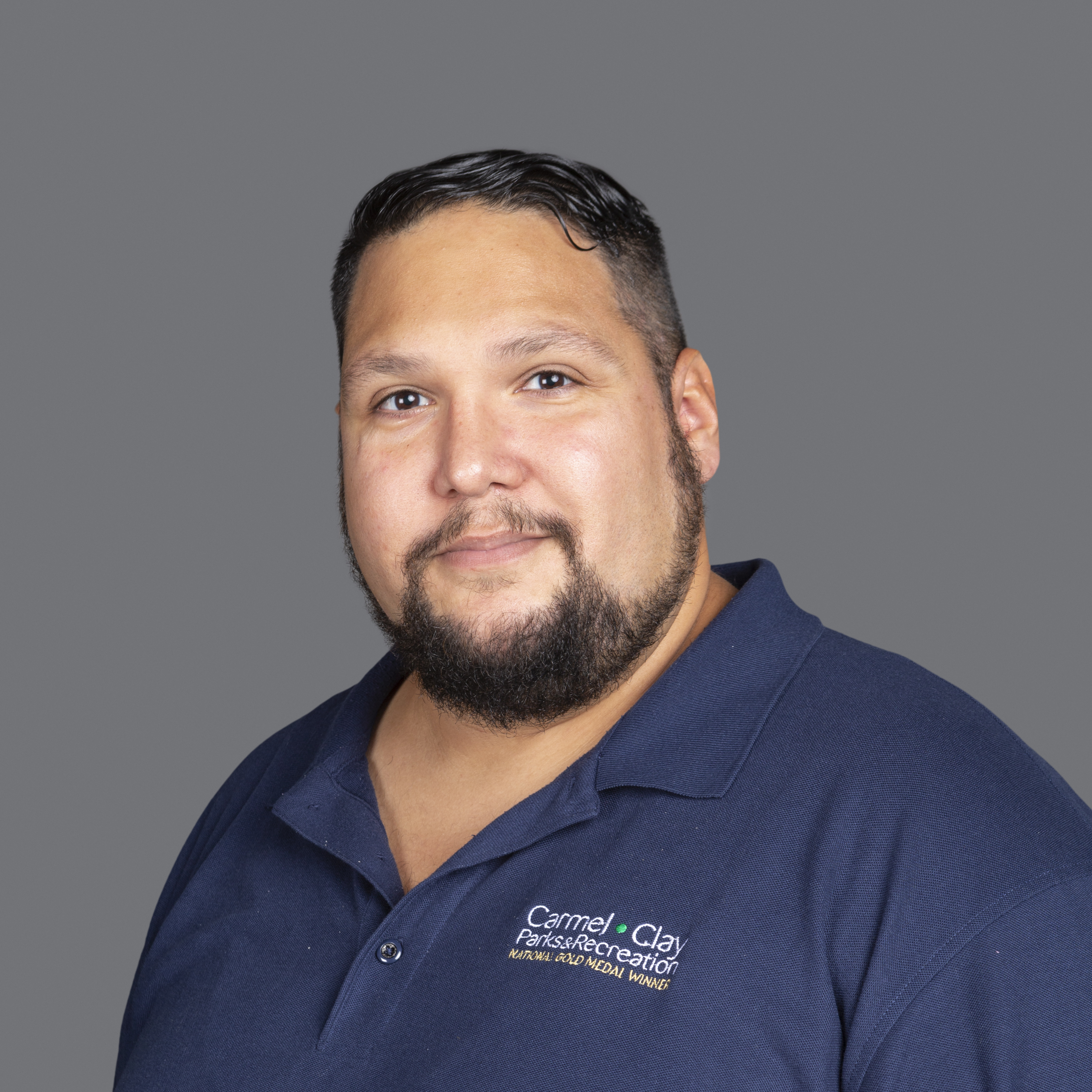 Joey Castillo
Site Supervisor
317.698.0816
jcastillo@carmelclayparks.com

R.I.C.H.E.R. "Right"-Up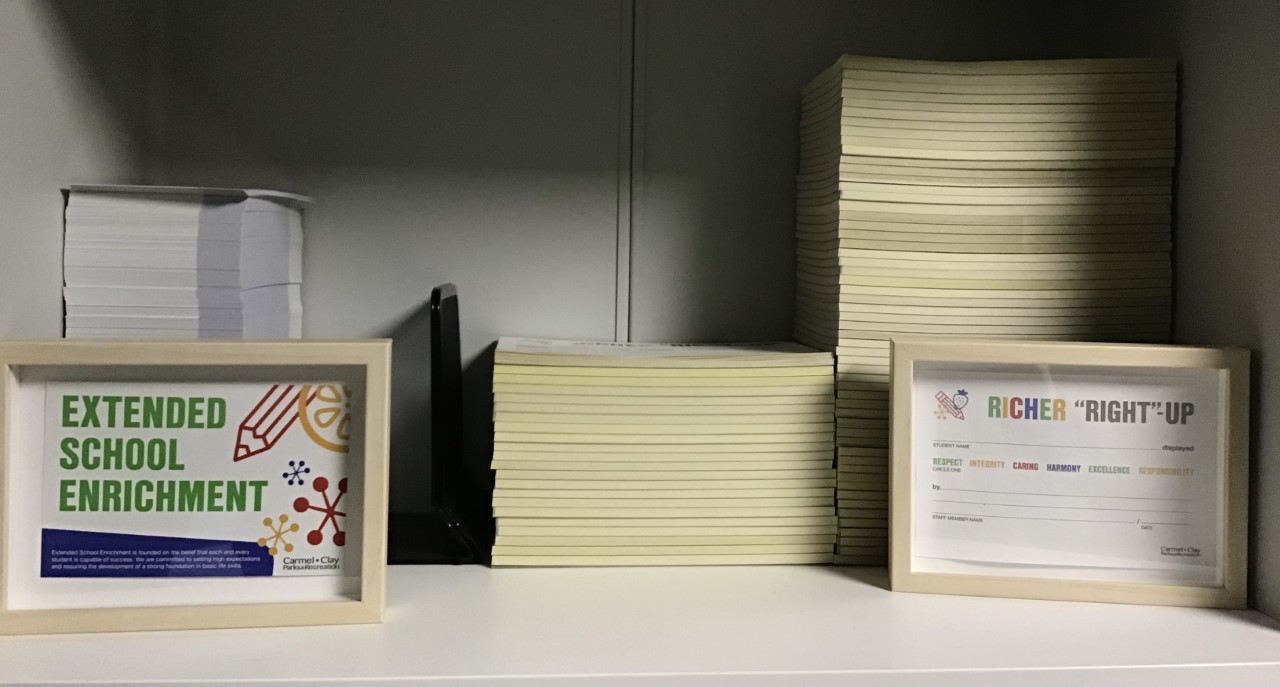 Throughout the years, the Extended School Enrichment program has continued to grow and change with the times. However, one thing that has always remained the same is our ability to give positive reinforcement to our students. One way we do that is through a R.I.C.H.E.R. "Right"-Up. R.I.C.H.E.R. stands for respect, integrity, caring, harmony, excellence, and responsibility. We always encourage our students to follow these principles throughout our program, and through life. When we see a student exhibiting one of those principles, they will get a "Right"-Up. At the Prairie Trace ESE program, at the end of the month, every student who has earned a "Right"-Up will get to choose a prize. This is a time-honored tradition that the students and the staff look forward to every year. We are happy to continue this tradition for many years at our program. 
---
Working Together 
We're learning something new…chess!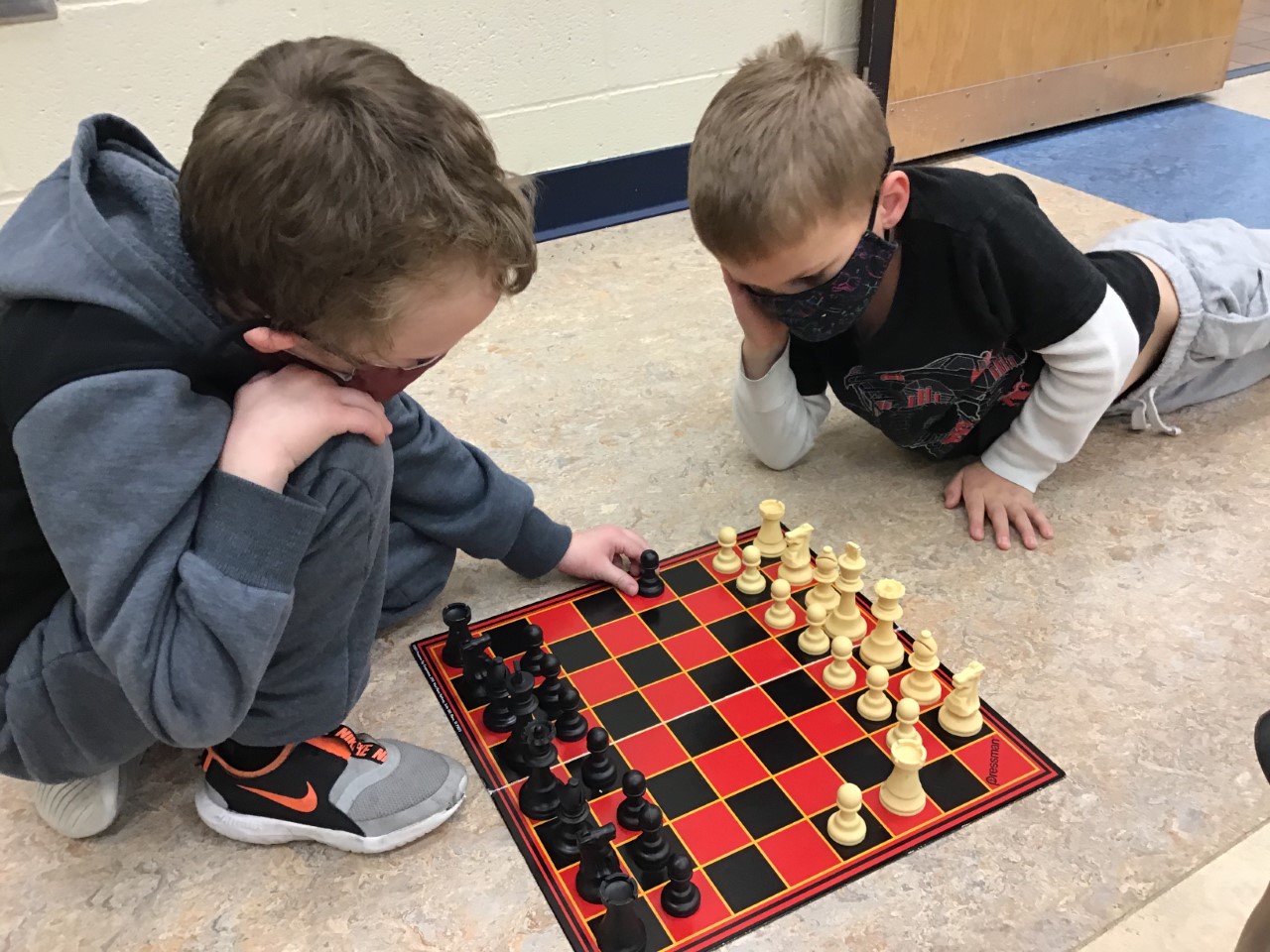 It prides us at PT ESE that we are not only assisting the students during the day, but we are also teaching them. One thing that we have been teaching them is chess. Chess is played every Tuesday from 3:45-4:05 p.m. We also offer cards and checkers for those who do not want to play chess. Students have shown such a great interest in the game, and we are happy to assist them in any way we can. We recently purchased a chess game that shows all the ways pieces can move. We hope this will assist our younger students with learning to play the game. 
Ugly Sweater Party 
Dancing our way into the new year!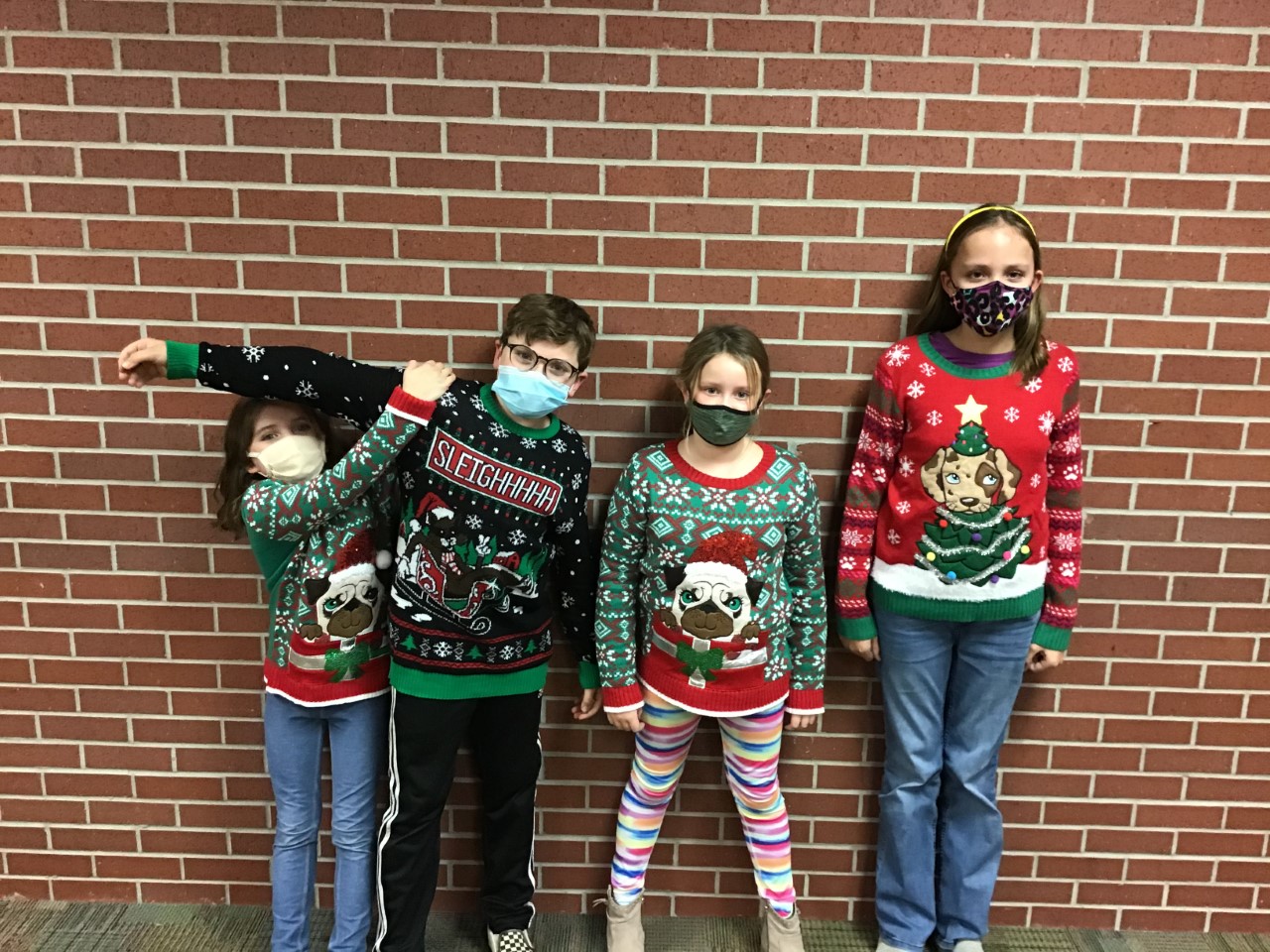 Once every quarter we have a site celebration. Last quarter was our first ugly sweater party. During the celebration, we offered various holiday crafts including bookmarks, ornaments, and more. We also had winter theme dancing in the café with the crafts. Our students always love to dance, and we are happy we were able to offer them something they love. Lastly, we had a holiday movie playing in the LGI. If a student didn't want to craft or dance, they were always able to come to the LGI and watch Polar Express. This year's site celebrations look different than previous years, but the students who came had a blast! We look forward to our next site celebration in March.
---
Inclusion Corner
Resolutions
Did you set any resolutions or goals for yourself this year? In this month's Inclusion Corner our team shares a mindful New Year's resolution!
Happy New Year! Have any good new year's resolutions? One great resolution is to incorporate more mindful breathing into your everyday activities. Mindful breathing allows us to take a quick second to re-center, steady our breath, calm our brain and body, maintain focus, and alleviate stress and anxiety. In our December Inclusion Corner we shared the balloon breathing technique, here is another great mindful breathing exercise you and your family can try out!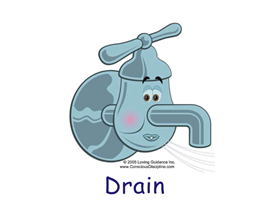 Mindful Breathing
Extend arms out, pretending your arms are faucets.
Tighten arms, shoulders, and face muscles.
Exhale slowly making a "sssshh" sound and release all your muscles, draining out the stress.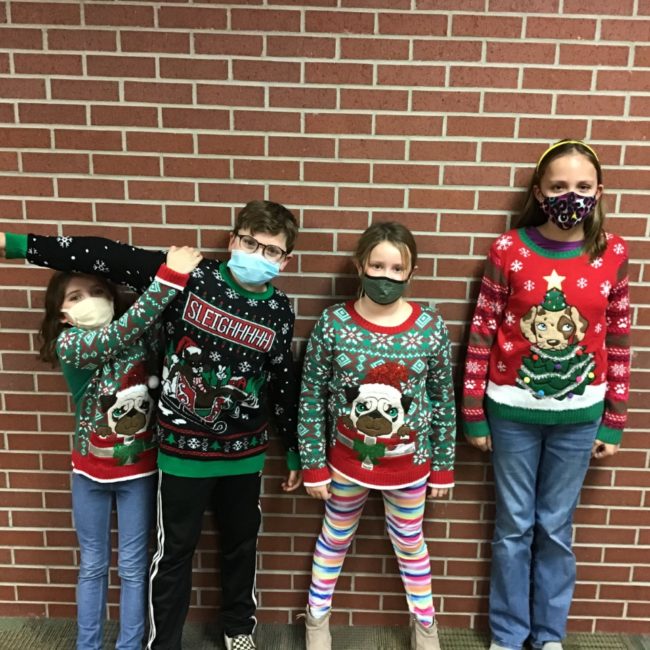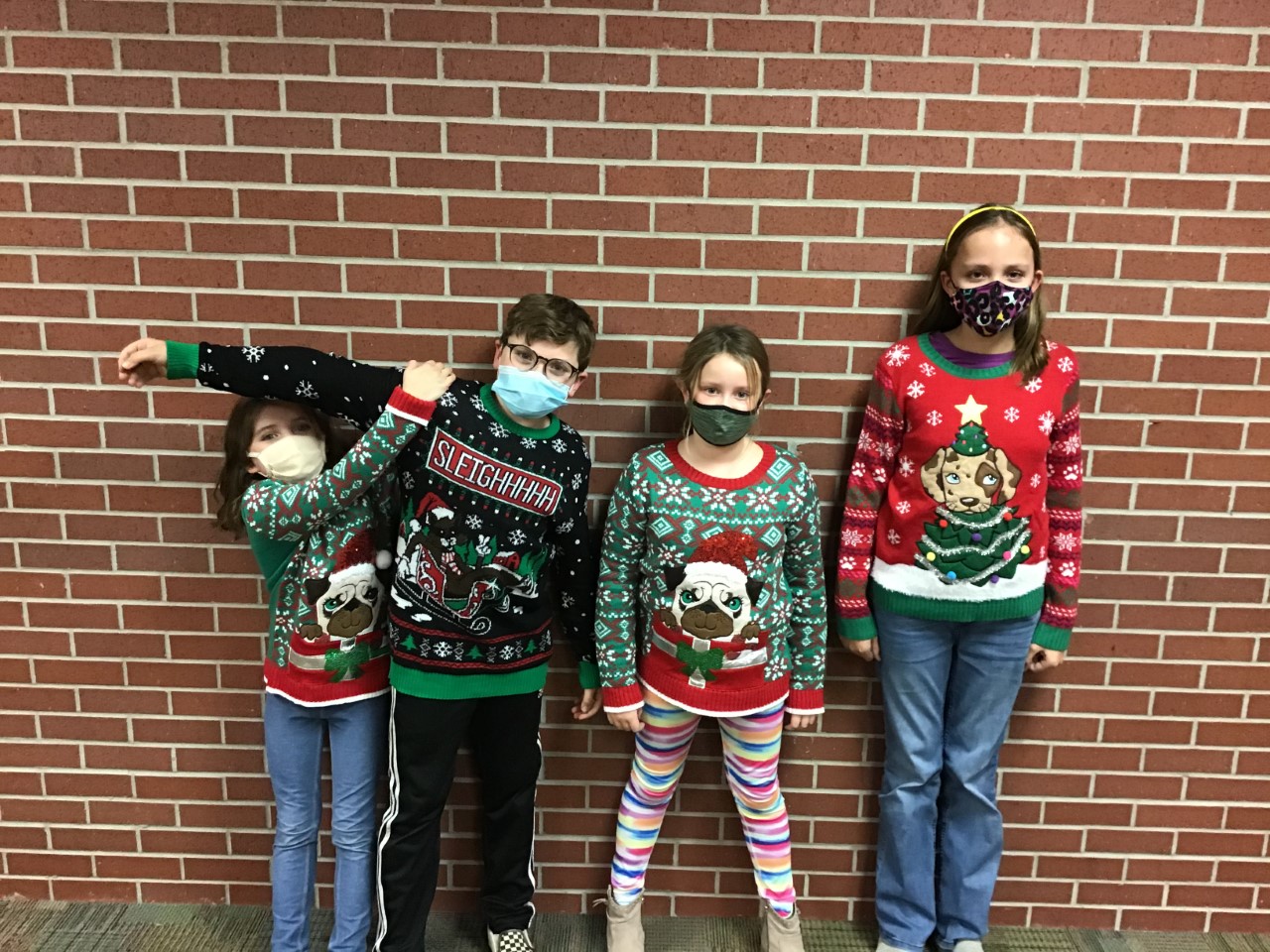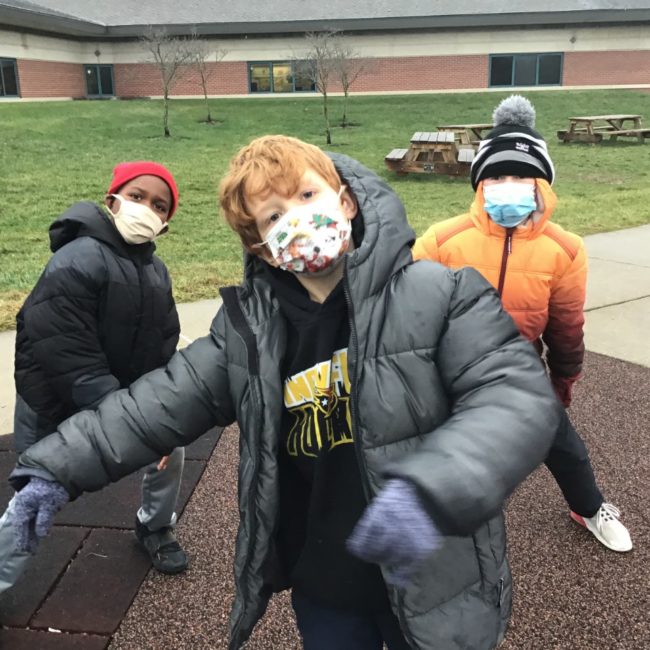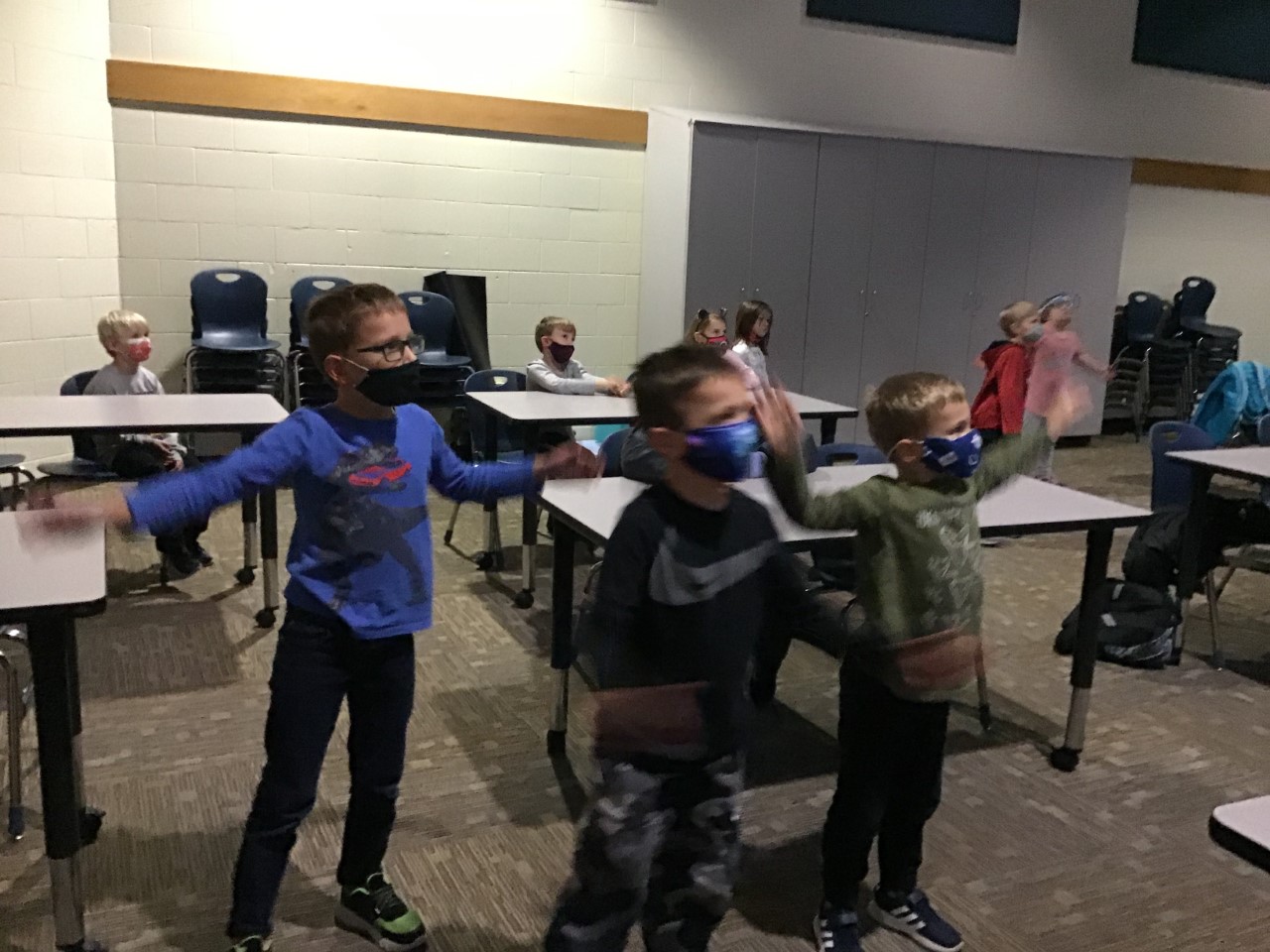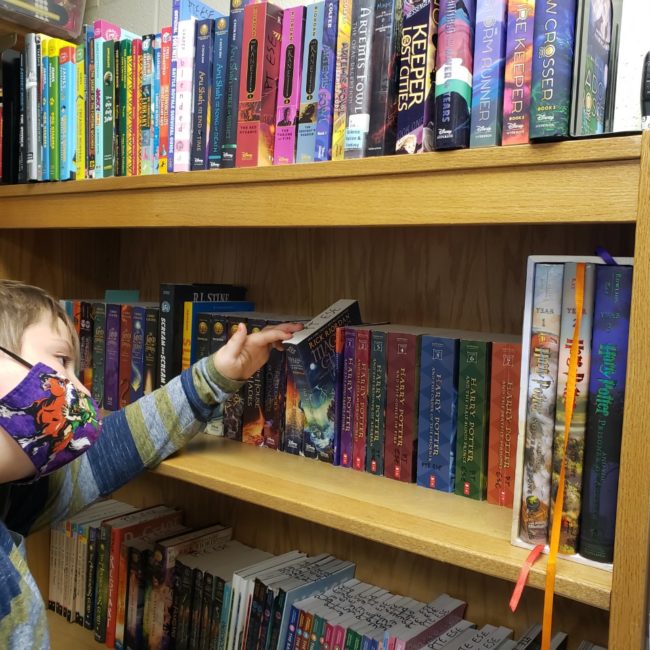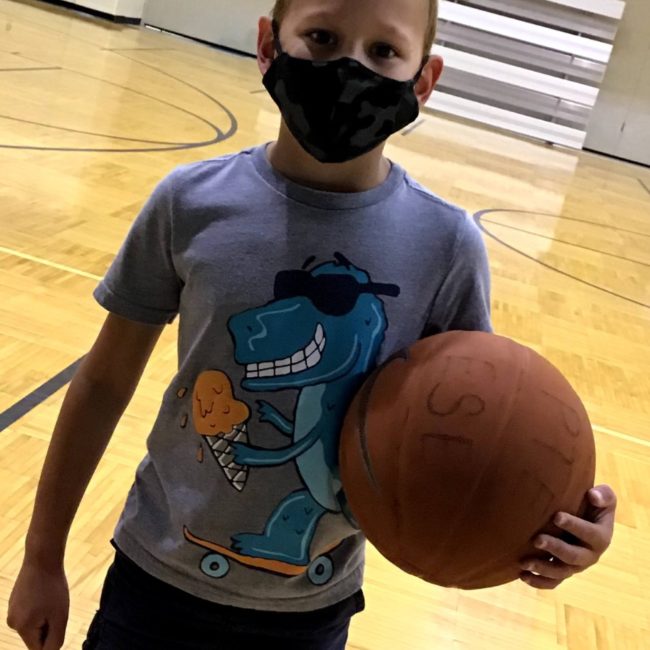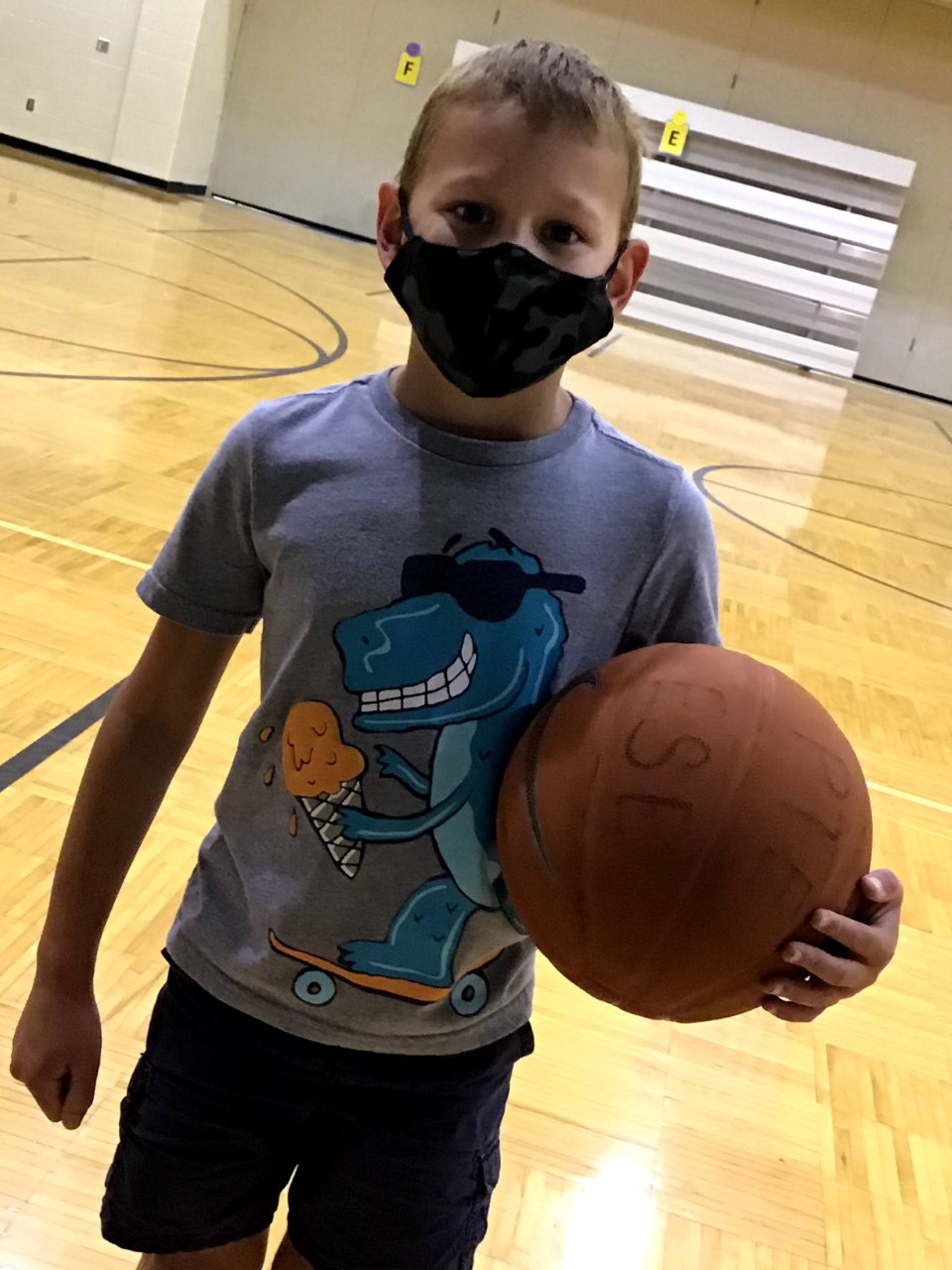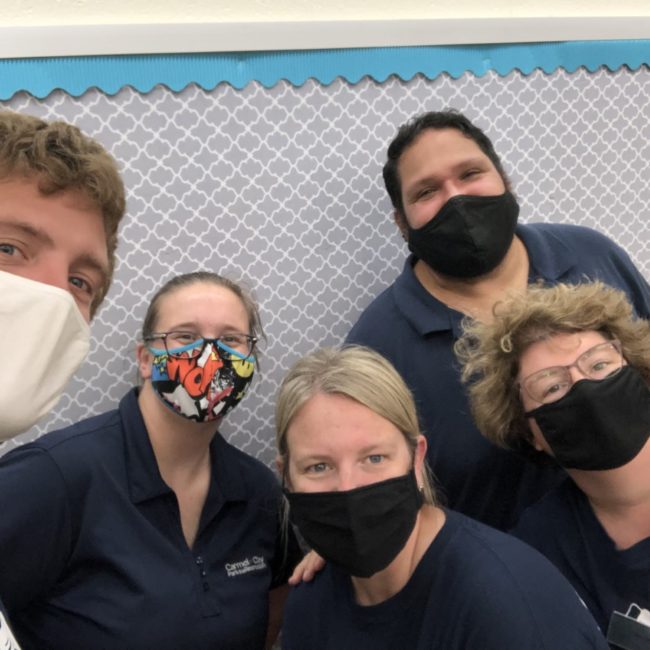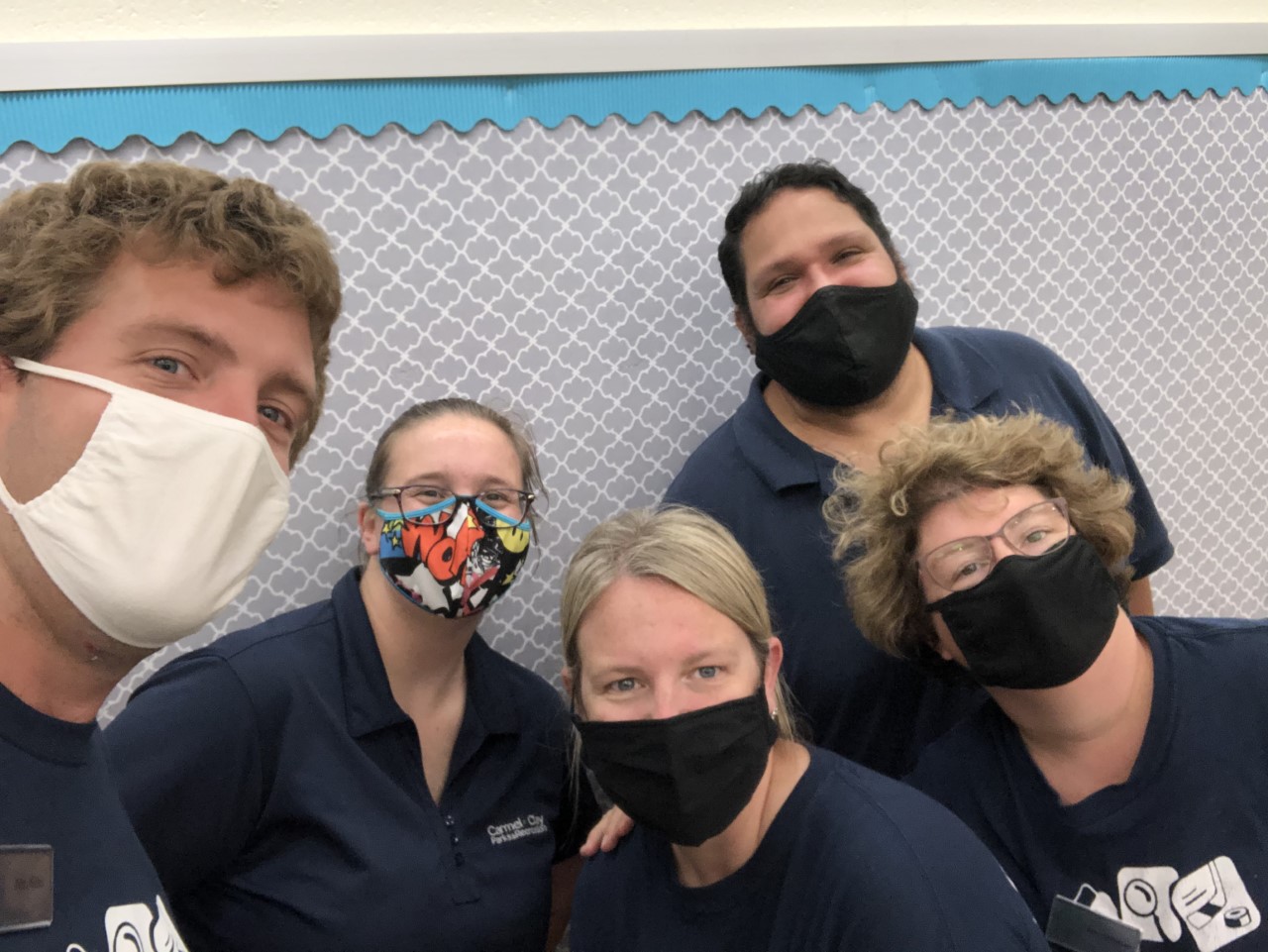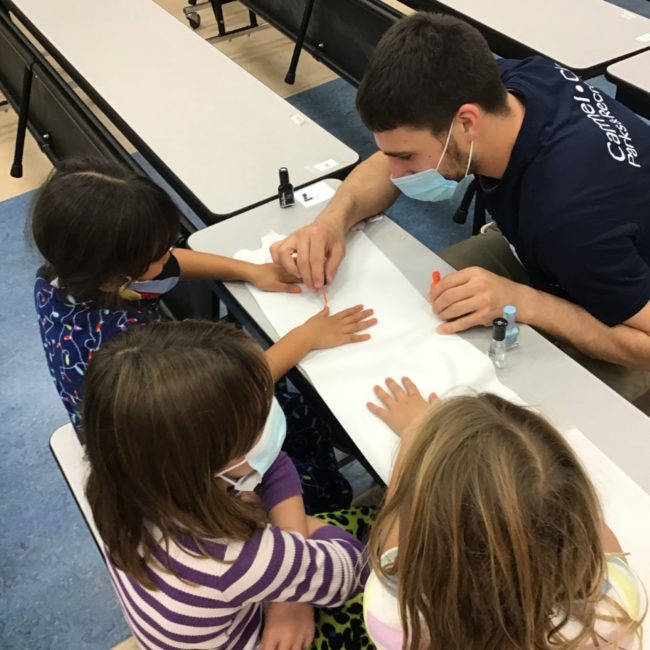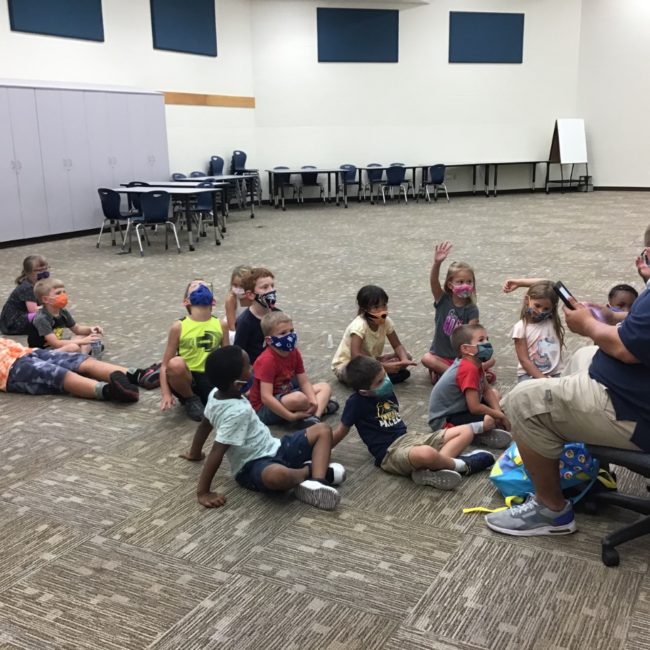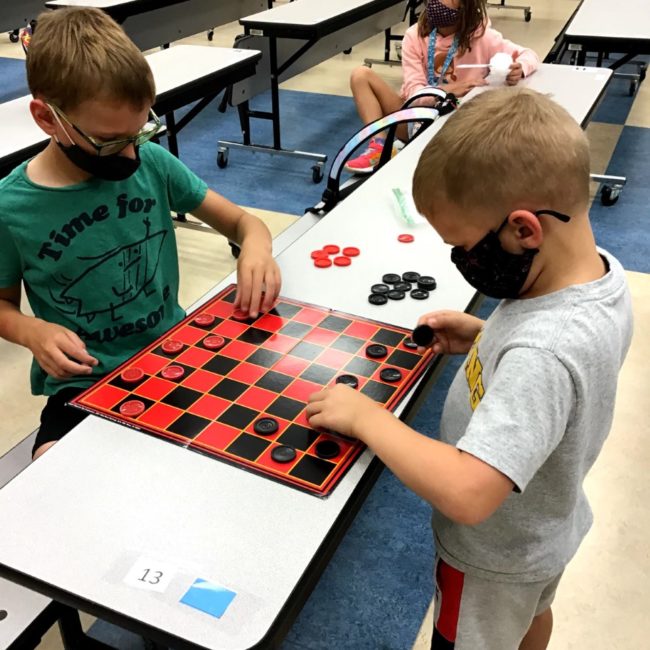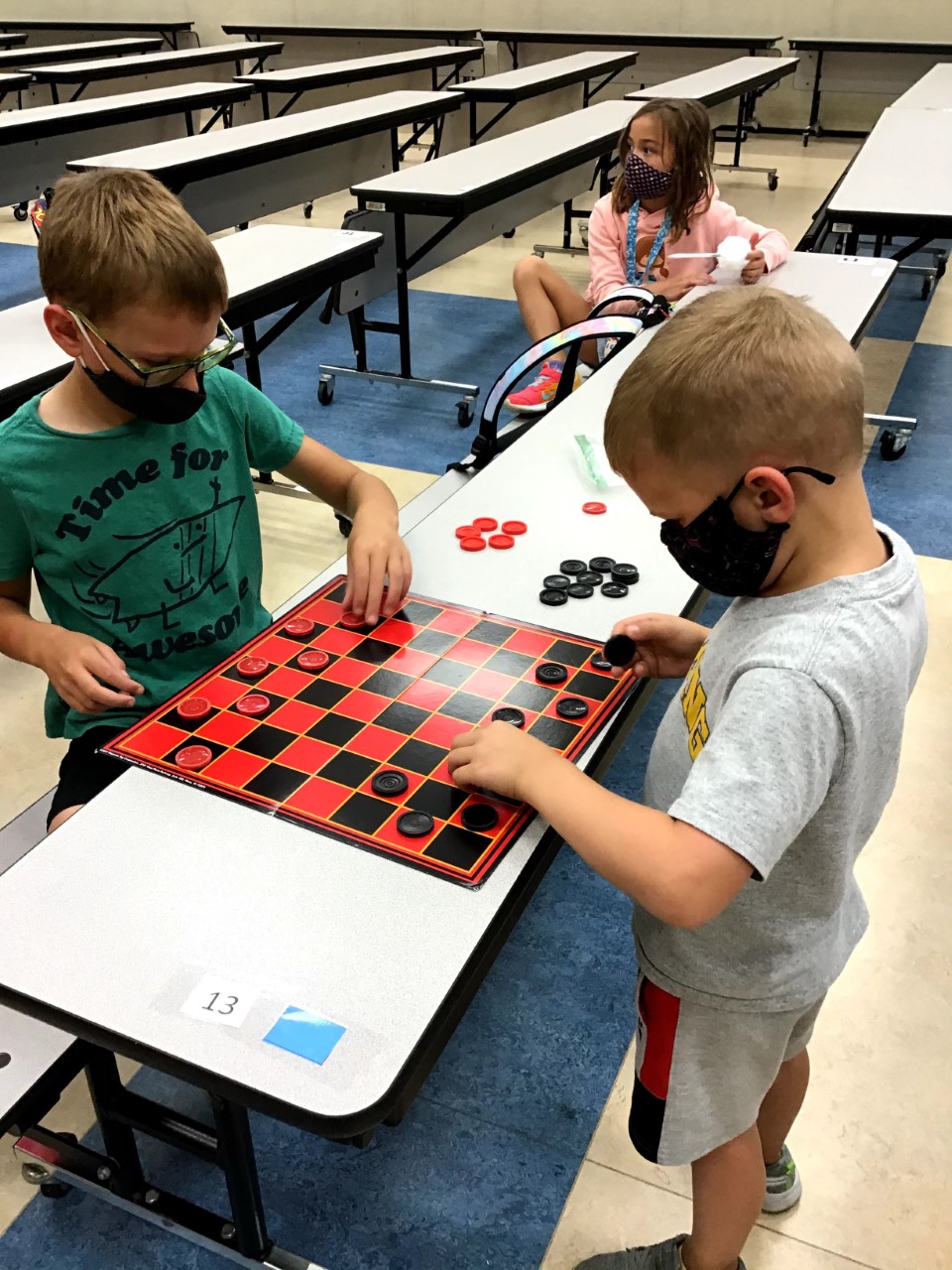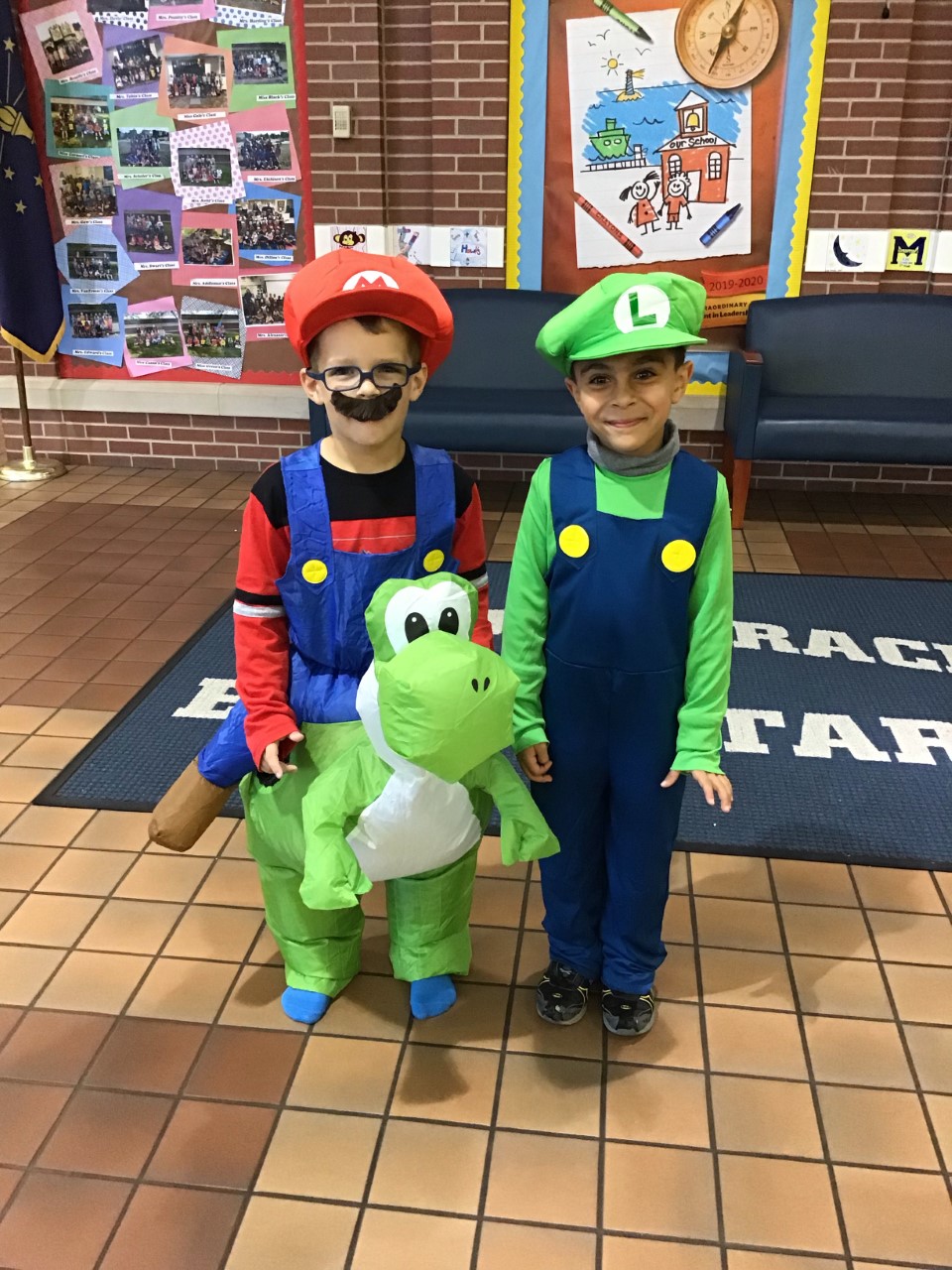 Stay up-to-date – sign up for our eNewsletter!
"It provides a convenient option for safe child care and lots of options for things for my kids to do."