Science Rocks!
Written by: Shelly Bergman
This summer we discovered many awesome features Carmel Clay Parks & Recreation (CCPR) has to offer. One of them being their amazing science & technology programs! Our 5-year-old daughter took a few and loved them all. She loves experiments, so she got especially excited for Junior Engineering and Chemistry. Combine science, messy fun and friends, and you've got an awesome program!
The Class + Curiosity
The program is taught by a contracted instructor from Engineering for Kids. Engineering for Kids was founded in 2009 and now there are 150 locations – including Indianapolis – in over 35 countries. The organization's ultimate goal is "to help kids have fun in an educational way." CCPR knew partnering with this organization would allow them to offer this class while meeting the needs of the community.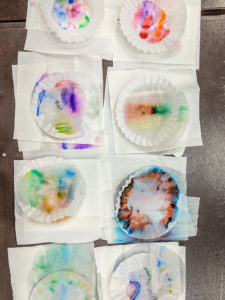 Children have a natural curiosity that lends itself to science, technology, math and engineering. How does a strawberry grow? Why is the sun hot? I've answered these and 100,000 other questions for my kids using science!
My daughter was extremely interested in science this past year of homeschooling. I wanted to make sure she did some hands-on engineering and chemistry over summer. We made the right decision enrolling her in Junior Engineering and Chemistry at CCPR because she had an awesome time and learned a lot!
The Experiments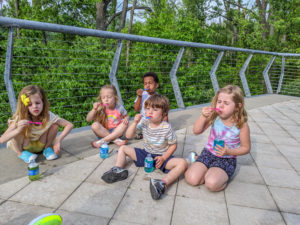 During the program, kids learned how to make their own bubble solution and erupting volcanoes with baking soda and vinegar. They explored what pigment is and discovered the melting point of ice by making slushies.
My daughter's favorite part was playing with the experiments she created and getting to drink some of the consumable mixtures they created. She was so proud to go home to tell her dad all about the new vocabulary she learned and describe what it meant through the experiments she'd done. How cool that we could easily recreate these experiments at home with materials we already owned?!
My favorite part of the program was re-learning all of the scientific terms that I once knew from grade school. I also loved hearing all the kids squeal with delight whenever they knew the answer or saw something amazing happen.
Programming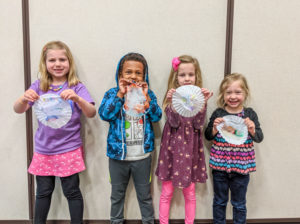 We couldn't be happier with our summer of fun programs with CCPR. Each program was very different from the typical summer classes we have taken in years past. Each instructor was passionate about what they were teaching and my daughter loved making new friends!
CCPR offers Science & Technology programs for kiddos ages 4 years old and older. Your kiddo can make discoveries this fall with programs including Engineers at Play, Junior Mechanical Engineering, Junior Robotics: Simple Machines and more!
Click here to learn more and register!