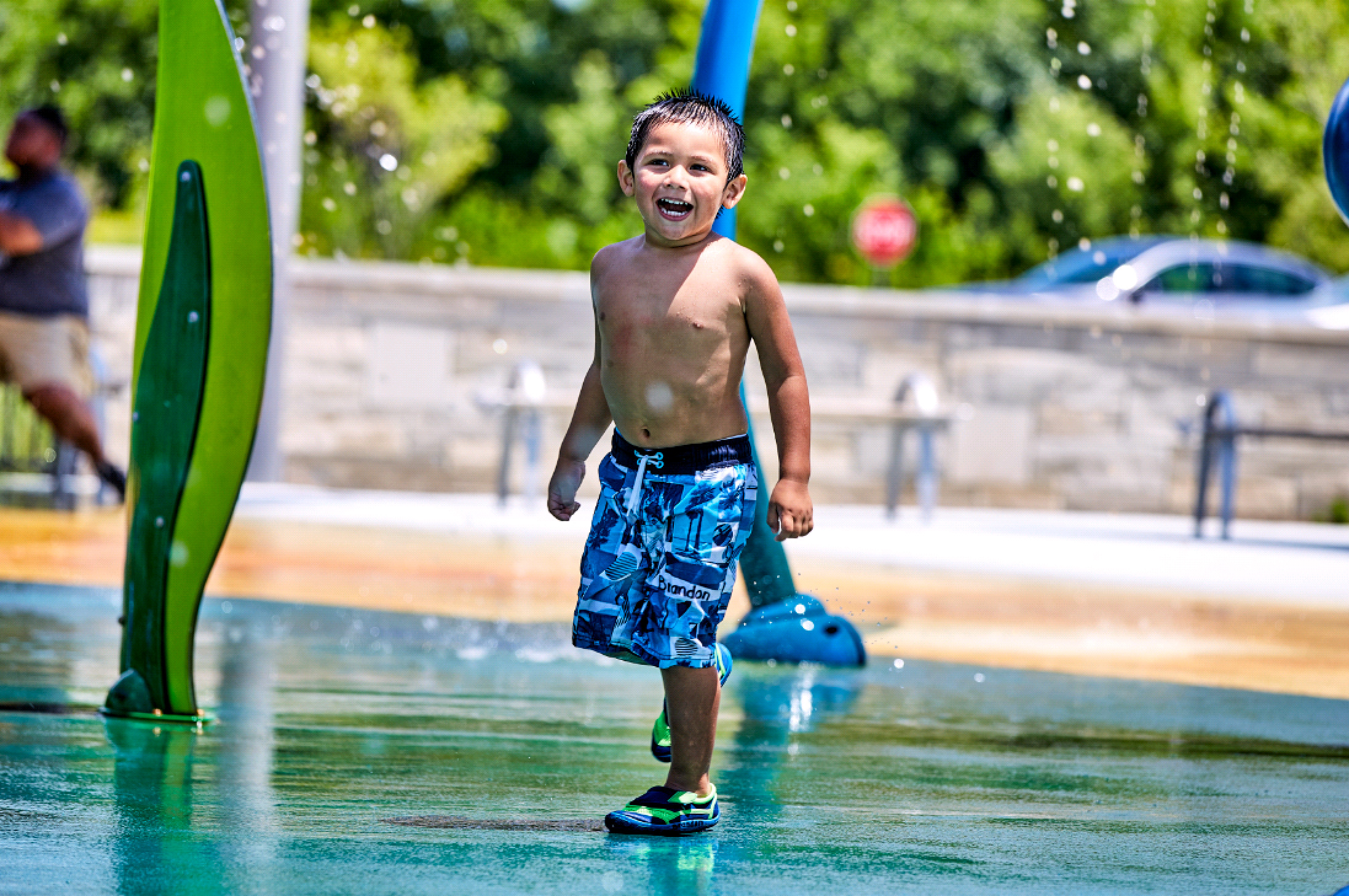 Splash Pads + Your Safety
Enjoy Splashing throughout the Summer with These Tips
We are so excited our splash pads are open for you! Trips to the splash pad are always a popular summer outing, we imagine even more so this summer as we all look forward to spending time outdoors.
Keeping you and our community safe while enjoying a day of water play is a priority for CCPR. While we always encourage guests to follow recommendations from the Indiana State Department of Health, this summer as we continue working to stop the spread of COVID-19, we have additional suggested guidelines in order to provide the best experience for you! We will continue doing our part to keep our parks and splash pads safe for you, here's what you can do to help our community stay safe.
Follow Safety Guidelines Related to COVID-19
If you are sick or experiencing symptoms of COVID-19, please stay home.
We encourage you to perform temperature checks at home prior to visiting.
Continue physical distancing (minimum of 6 feet).
While masks are not required, they are highly encouraged before and after water play.
Bathrooms are open.
Water fountains will remain closed.
Our team will clean playgrounds regularly, but we ask that visitors please pick up after themselves and practice personal hygiene, as we are unable to clean every surface.
Wait at least two weeks before you use the splash pad if you have had diarrhea.
Refrain from drinking the water coming from the splash pad.
Use a swim diaper for children who are not yet potty trained. Please change them regularly.
Keep pets off the splash pad area.
Follow Additional Precautions:
Always shower or rinse off before and after playing in a water activity area.
Make sure to wash hands after play and prior to and after eating or drinking.
Use proper hygiene after restroom use and before water play.
We look forward to a fun, safe summer splashing our days away. If you are out enjoying our splash pads, share the fun by posting a photo on social media and tagging us @CarmelClayParks!