Looking for a half-day camp option for your preschooler or elementary-aged kid?
Put those binoculars down and look no further!
Our half-day camps provide your child with the opportunity to explore and experience nature hands-on. They'll learn how to spot wildlife habitats, how to stay safe when out in nature and participate in other fun, themed activities. 
Have your child join us and they'll be transformed into a happy camper!
Summer Camp Series Guide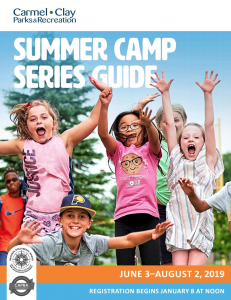 AGES 4 – 10
MONON COMMUNITY CENTER 
1235 Central Park Drive East at West Park
Mon–Fri, 9:00am–12:00pm or Mon-Fri, 1:00pm-4:00pm
Min: 10 • Max: 20 
Preschool Ratio: 1-to-5
Youth Ratio: 1-to-7
$85/week • No camp the week of July 4
Questions? Call 317.843.3861