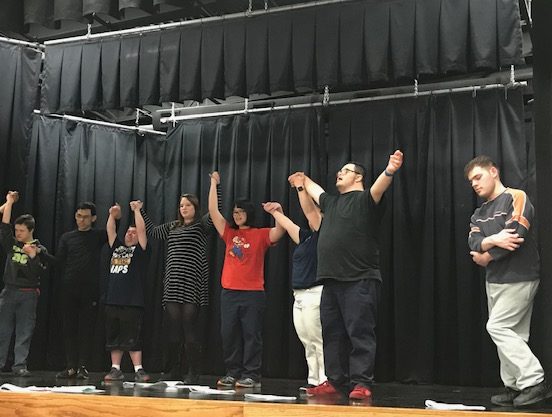 You've Got to See It to Feel It!
Hope, peace, joy, and love! This is the fourth play that actor Michael Sharkey has been a part of at the Monon Community Center (MCC) and he enthusiastically shared that he feels all of these emotions as he prepares for this year's show. During the last four years, Sharkey has gone from mentee to mentor to a true leader. This year's play, The Color of Unity, is a true inspiration for participants/actors, their families and the community.  
 
The actors are utilizing a process called barrier-free drama therapy while preparing for opening night. The preparation and rehearsals facilitate an inclusive process where participants are able to identify roles that are meaningful to them — roles that they can become empowered by and take on in their real lives.  
 
The play's theme — based on family unity — was chosen specifically by the acting group with messaging pillars based on hope, peace, joy, and love in order to unite and create a stronger family together.
"The community will be empowered too," shares Michelle Yadon, MCC inclusion supervisor and play director. "To see this group of actors come together and make something that is both powerful and unique and showcases a topic that is important to all people — our families — is just very exciting and rewarding." 
Attend the show to be a part of this incredible journey! You'll be moved to watch the hard work and dedication these actors have put in to sing, memorize lines, learn choreography, and empower each other to become their own on-stage family. There are truly no barriers when it comes to the connections these actors make with each other — and ultimately you!  
 
Join us on Saturday, March 23 at 6:00 p.m. and Sunday, March 24 at 2:00 p.m. to celebrate inclusion, acceptance, accessibility and family.