Indoor Aquatics
Swim year-round at the Indoor Aquatics area at the Monon Community Center. We have a 25-yard lap pool, slides, locker rooms, an activity pool, and more!
Hours
Lap Pool
M-TH: 5AM-9PM
F: 5AM-8PM
Sat-Sun: 7AM-7PM

Activity Pool (*Closed during Waterpark season)
M-F: 5PM-8PM
Sat: 12PM-7PM
Sun: 9AM-7PM

Slides (*Closed during Waterpark season)
  M-F: 5:15PM-8PM
Sat: 12PM-7PM
Sun: 9AM-7PM


Quicklinks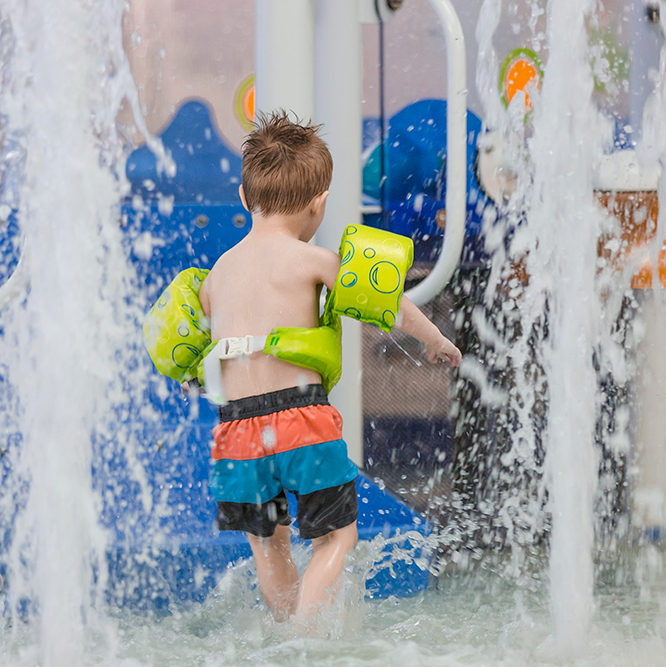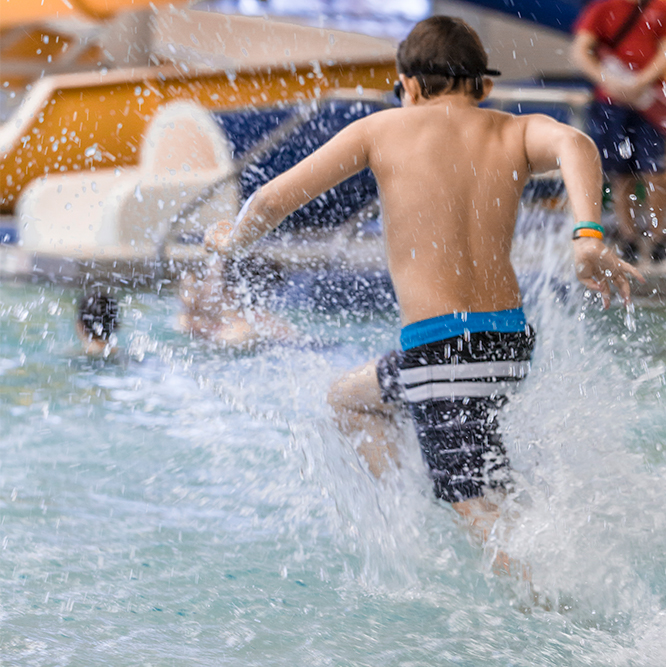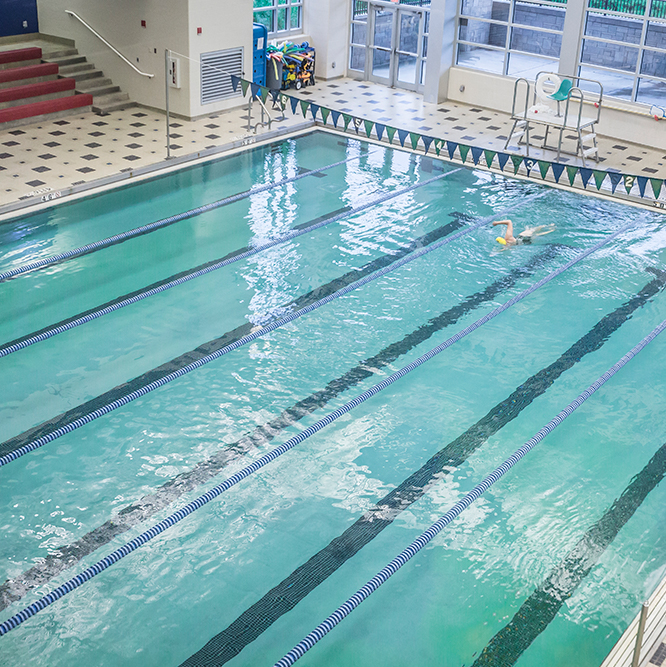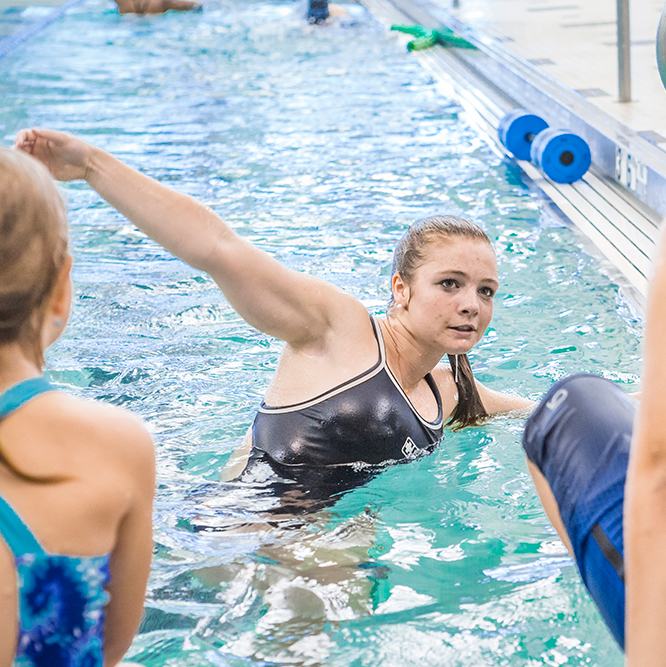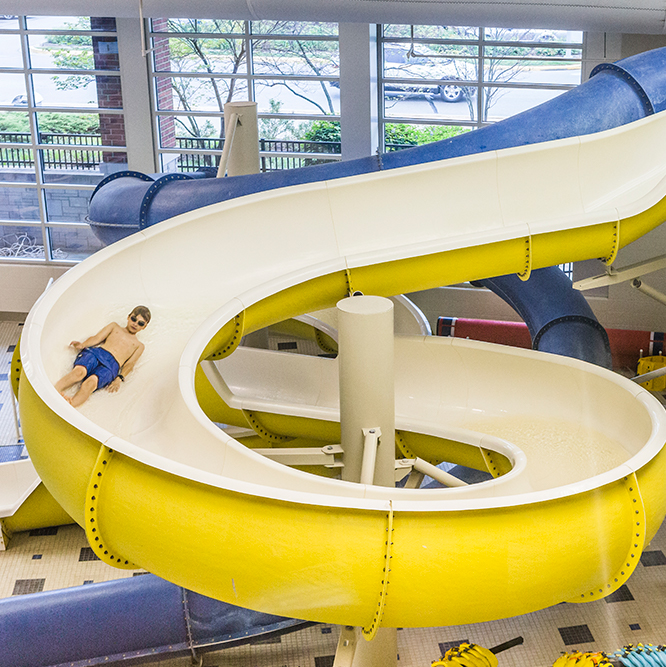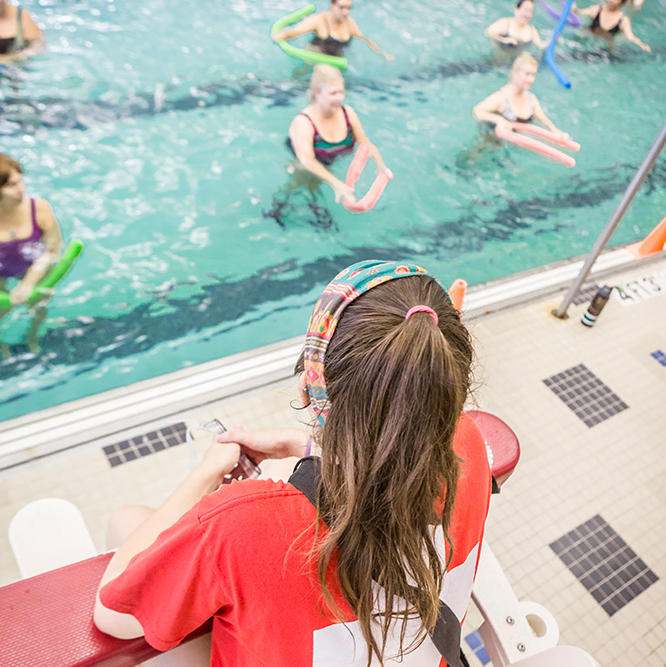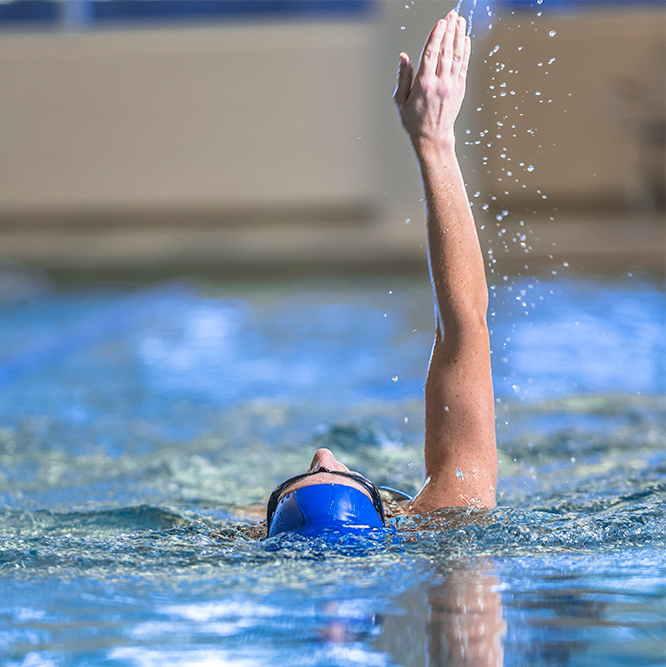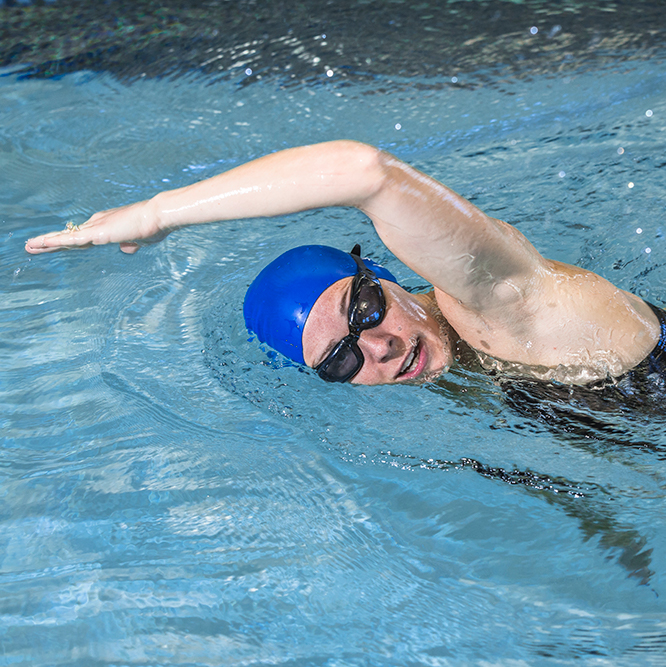 The cleanliness of this facility and the friendly staff keeps me coming back. I not only swim laps in the morning, but am back in the afternoons for my daughter's swim lessons. It's a great place to have a membership. Susan B.
Interested in touring the facility in person?
Come in anytime and one of our staff will take you around to see the indoor pool, gymnasium, fitness center, locker rooms, saunas and more.
Rules
Admission to the pool shall be refused to any guest having a contagious disease or infectious condition. Anyone who has or has had diarrhea in the past two weeks shall not use the pool. Anyone who has an area of exposed sub-epidermal tissue, open blisters, cuts, etc. is advised not to use the pool. A guest under the influence of alcohol or exhibiting erratic behavior is prohibited in the pool area.
All guests shall behave in such a manner as to avoid jeopardizing the health and safety of themselves and others. Disruptive behavior, including abusive or profane language, is grounds for expulsion.
All guests must take a soap & water shower before using the pool. A bather leaving the pool to use the restroom must take another shower before returning to the pool.
Spitting, spouting of water, blowing the nose, or urinating in the pool is prohibited.
Extended breath holding is prohibited.
Running or rough play in the pool, on the pool deck, in dressing rooms and showers is prohibited.
Pool guests must wear swimming suits or swimming trunks upon entry. Clothing such as cutoffs, gym shorts, or underwear is not permitted as swimwear.
All diaper-aged children shall use plastic pants with tight-fitting elastic at the legs and waist of swim diapers.
Diapers are not permitted to be changed at poolside.
Outside food or beverage is allowed in a partitioned eating area. Glass objects are prohibited. 
Alcohol, drugs, and tobacco products are prohibited on park property.
Diving is not permitted.
All injuries on the premises should be reported immediately to management.
Carmel Clay Parks & Recreation is not responsible for lost or stolen items.
Children 8 and under must be under parental supervision at all times. Children 5 and under must have a parent within arm's reach anywhere inside the swimming area at all times.
Guests must be at least 48" in height to ride waterslides (except designated toddler slide). Parents are not permitted to catch children at the bottom of the waterslide. One person at a time down the waterslide.
Flotation devices are prohibited within the exception of U.S. Coast Guard approved lifejackets.
Chairs are not permitted within 3 feet of the water.
Management has the authority to implement and enforce rules that are more stringent to supplement those listed here for the safety of our guests.
The Monon Community Center reserves the right to refuse admittance when the capacity of the pool has been reached or when otherwise deemed necessary for the health, welfare or safety of guests.