The Waterpark
The Waterpark in Carmel is your destination for fun in the sun!
Thank you for another great summer! We are closed for the 2023 season. We look forward to splashing with you in 2024!
Come surf the waves on the FlowRider®️, scale the wall of the AquaClimb®️, grab a treat from the snack bar, and enjoy your own private cabana in style. With features for every age and ability—from a kiddie pool to the lazy river to adventure slides—we have everything you need for a 5-star family-friendly day!
Check The Waterpark Occupancy
Last year, we had nearly 98,531 total visitors at The Waterpark–it's a popular place! When The Waterpark reaches 100% occupancy, we implement a one out, one in* procedure.
Sign Up for Our eNewsletter
The Waterpark Amenities
From the Adventure Slides to the FlowRider® — explore our amenities!
FlowRider®
Adventure Slides
Activity Pool
The Wall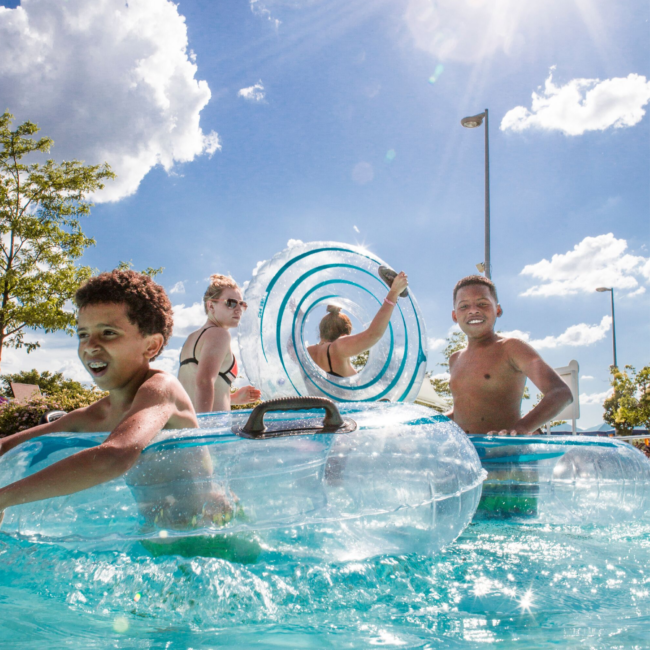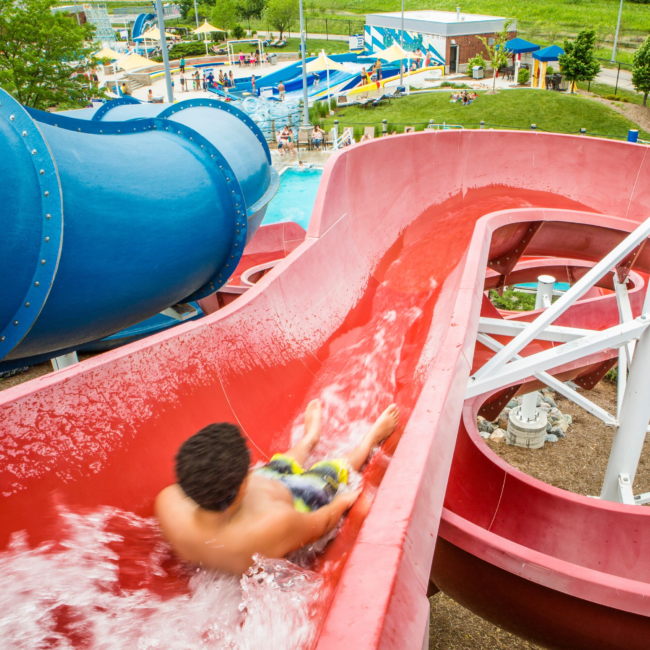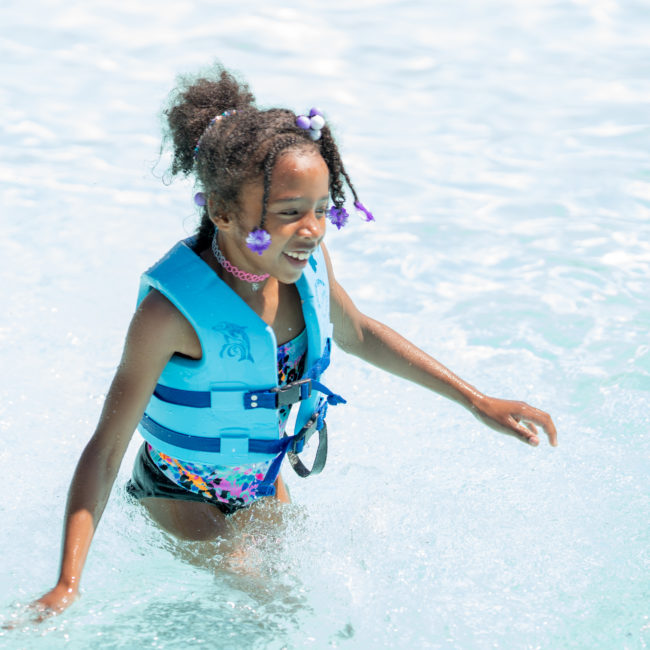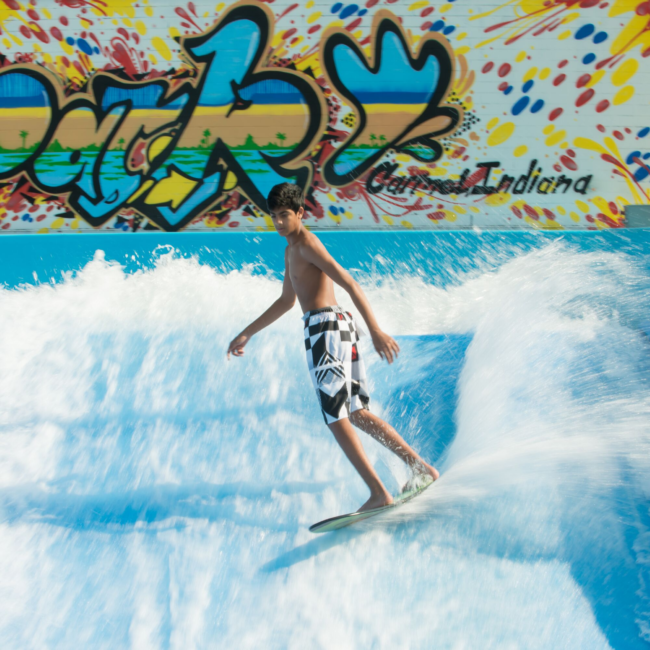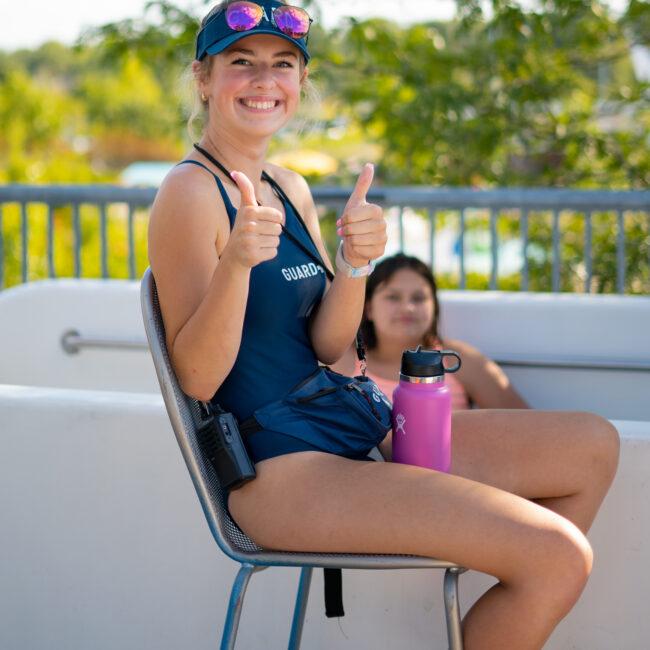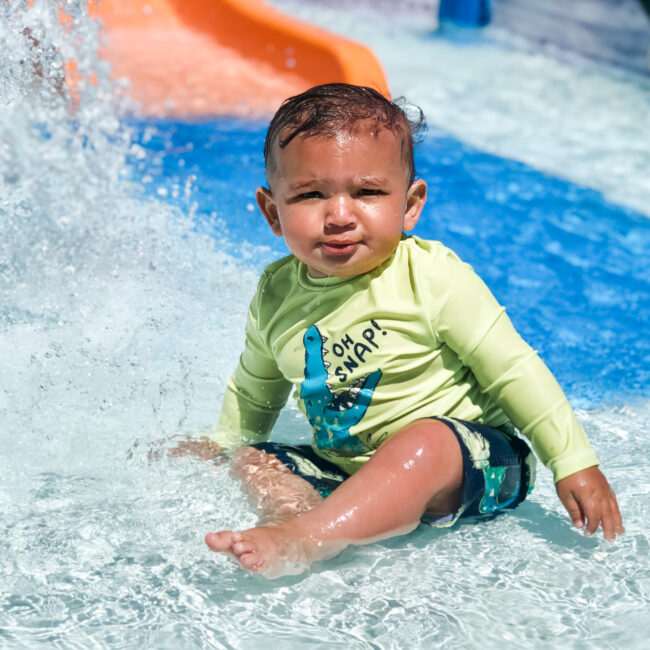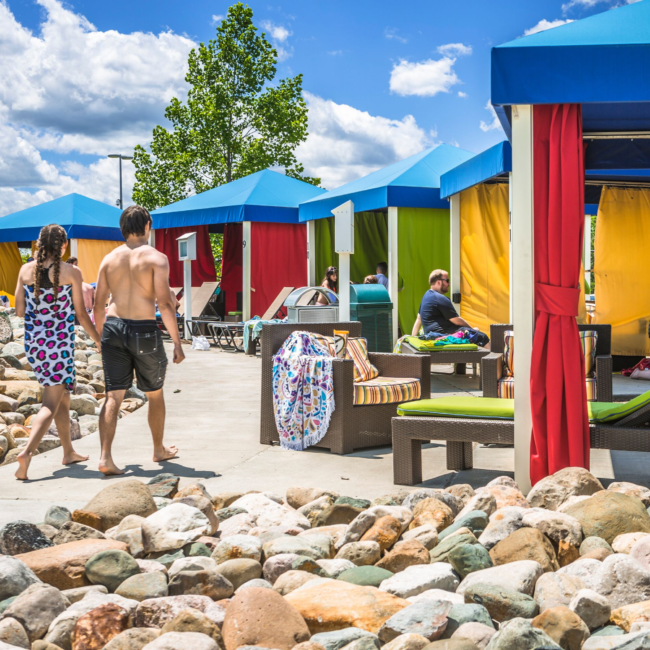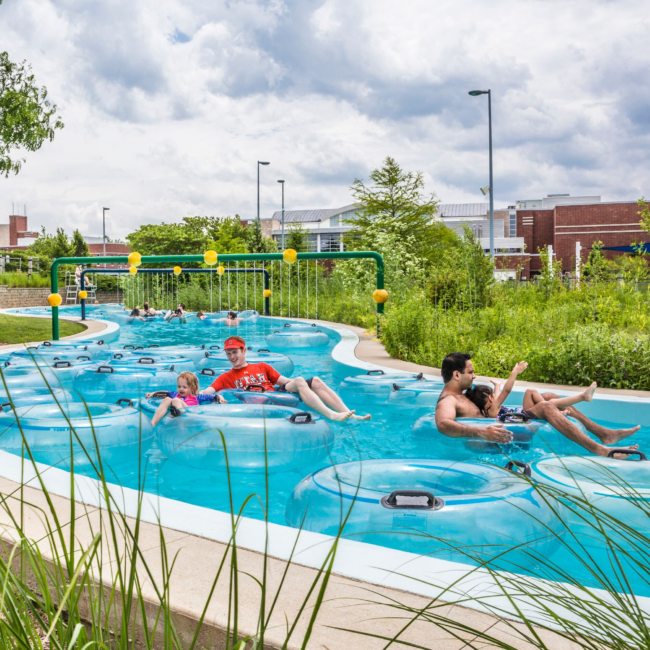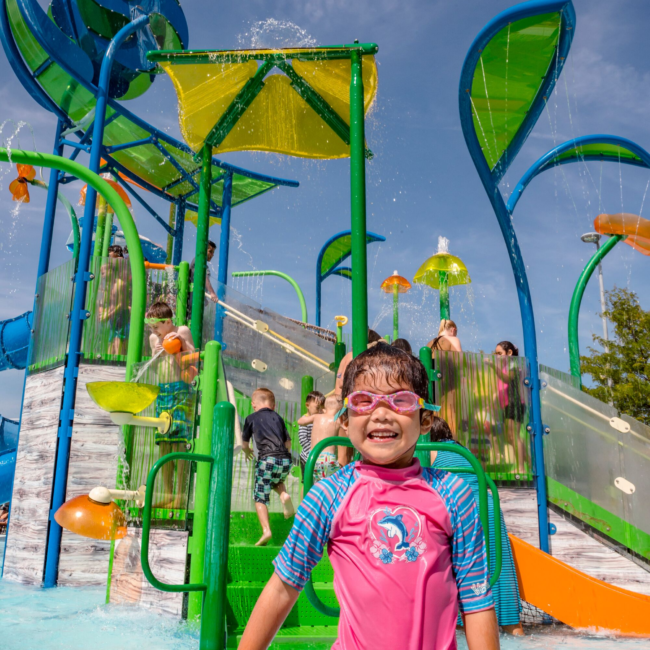 Don't wait, reserve your cabana today!
Hours
2023 Season:
Closed for the 2023 Season
Holiday Hours:
Memorial Day: 11 a.m.-7 p.m.
4th of July: 11 a.m.-7 p.m.
The Waterpark
1195 Central Park Drive West
Carmel, IN 46032
Get Directions
The Waterpark Rules
GENERAL RULES
•   Children 5 years and under must have a parent within arm's reach while in the swimming area.
•   Children 8 years and under must be under direct parental supervision at all times.
•   Children 10 years and under must be accompanied by an adult.
•   Guests must be at least 48 in height to ride waterslides (except designated toddler slides) and utilize the FlowRider®. Parents are prohibited from catching children at the bottom of the waterslides. Only one person is permitted down the waterslide at a time.
•   Lifejackets (US Coast Guard approved) are permitted. While children are wearing a lifejacket, parent/guardians must be in the water with them within arm's reach at all times.
•   Pool guests must wear swimming suits or swimming trunks upon entry to The Waterpark. Clothing such as cutoffs, gym shorts and underwear are prohibited as swimwear.
•   Running, rough play, spitting, spouting water, blowing the nose and urinating in the pool are prohibited. Chairs are prohibited within 3 feet of the poolside.
•   Food and coolers are permitted in the designated grass area only. All coolers are subject to inspection by staff. Glass objects are prohibited.
•   Swimming is prohibited when thunder is heard or lightning is seen. Diving is prohibited.
•   All injuries on premises must be reported immediately to staff. 
•   All diaper-aged children shall use swim diapers or plastic pants with tight-fitting elastic at the legs and waist. Diaper changes at poolside are prohibited.
•   All guests must take a shower before using the pool. Upon leaving the pool to use the restroom, guests must take another shower before returning to the pool.
•   Admission to the pool shall be refused to any guest having a contagious disease or infectious condition. Anyone who has or had diarrhea in the past two (2) weeks shall not use the pool. Anyone who has an area of exposed sub-epidermal tissue, open blisters, cuts, etc. is advised not to use the pool. A guest under the influence of alcohol or exhibiting erratic behavior shall be prohibited from the pool area.
•   All guests shall behave in such a manner as to avoid jeopardizing the safety and health of him/her and others. Disruptive behavior, including abusive or profane language, shall be grounds for expulsion.
•   Alcohol, drugs and tobacco products are prohibited on Carmel Clay Parks & Recreation property.
•   Animals (except service animals) are prohibited in The Waterpark.
•   Management has the authority to implement and enforce rules that are more stringent to supplement those listed here for the safety of all.
•   Carmel Clay Parks & Recreation is not responsible for lost or stolen items.
•   Staff reserves the right to refuse admittance when the capacity of the pool has been reached or when otherwise deemed necessary for the health, welfare or safety of guests.
•   These are general rules that apply to everyone. Management reserves the right to change or modify rules at any time without notification.