Sit Back, Relax and Float
Grab a tube, grab a friend and head to the Lazy River! Located in the heart of The Waterpark at the Monon Community Center, the Lazy River is by far one of our most popular attractions. On this 1/8-mile ride, you'll take a journey through the middle of the park, with a few splashes and sprays along the way. We provide the tubes, so all you need is yourself!
Be sure to put on your sunblock and hydrate because you could float here for hours. 
Hours
Open daily from 11 a.m. – 7 p.m. during The Waterpark season (May 29 – August 9, 2021) During Post-Season (August 10 – September 6, 2021) The Waterpark is closed Monday – Friday and open Saturday + Sunday from 11 a.m. – 6 p.m.

Quicklinks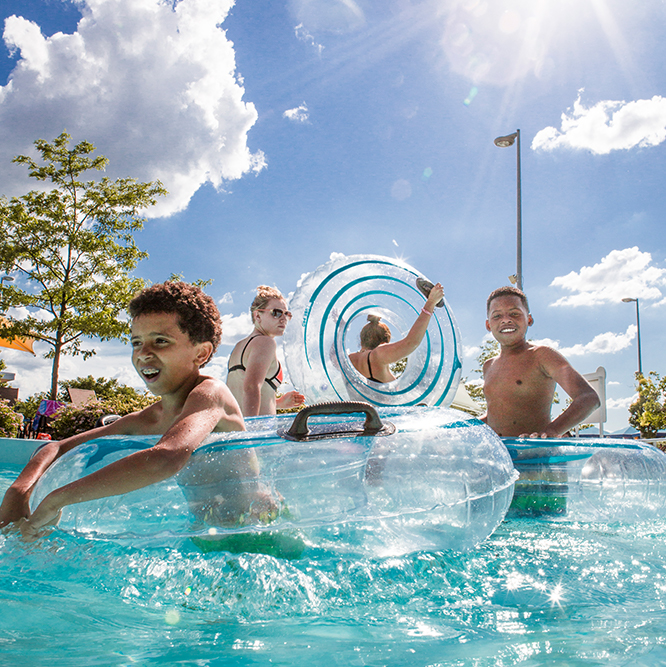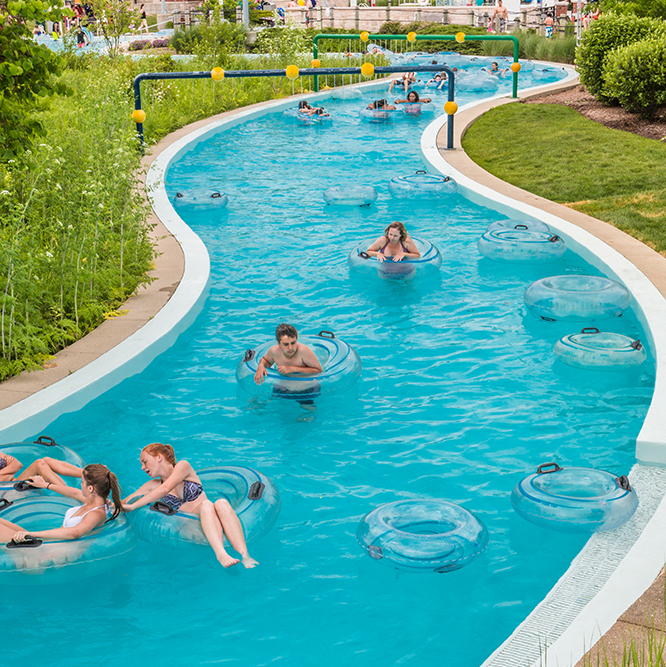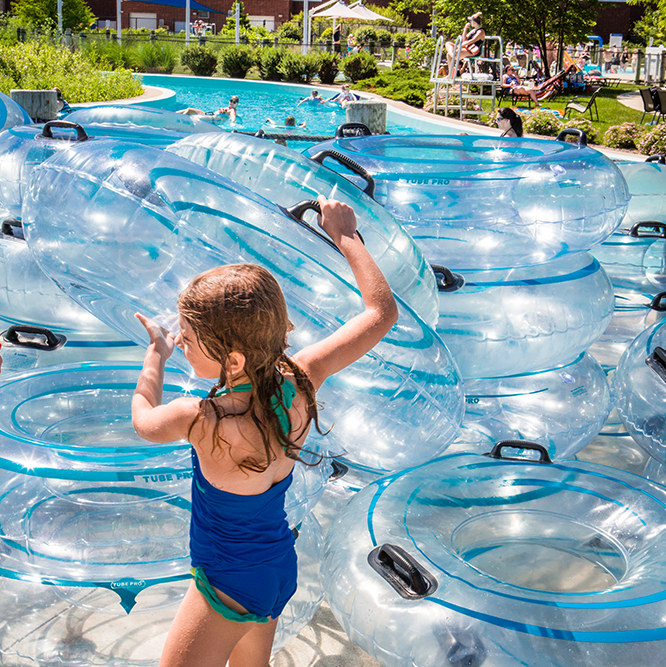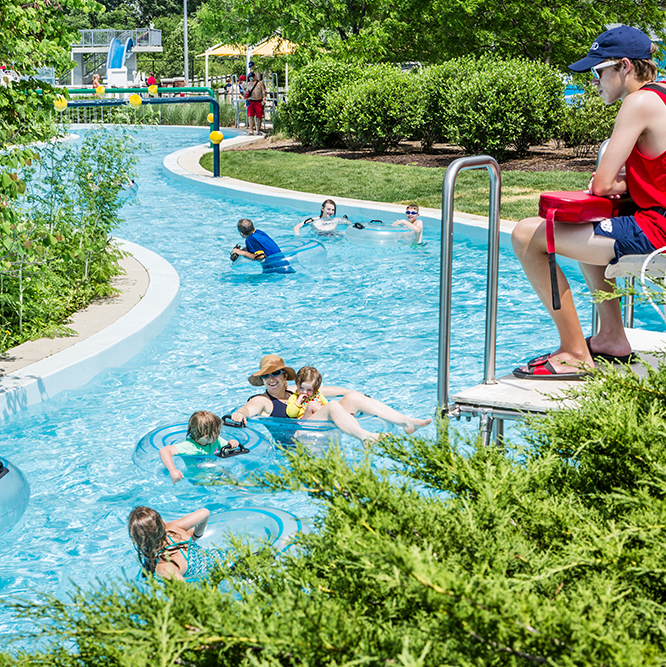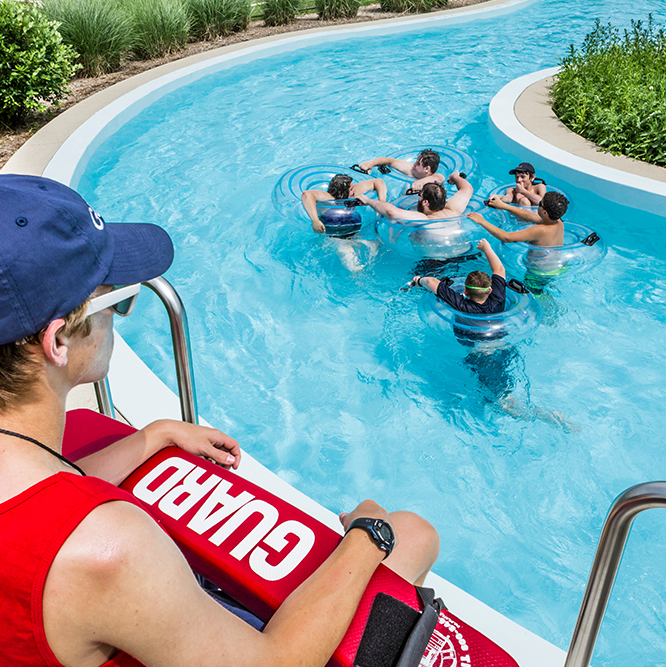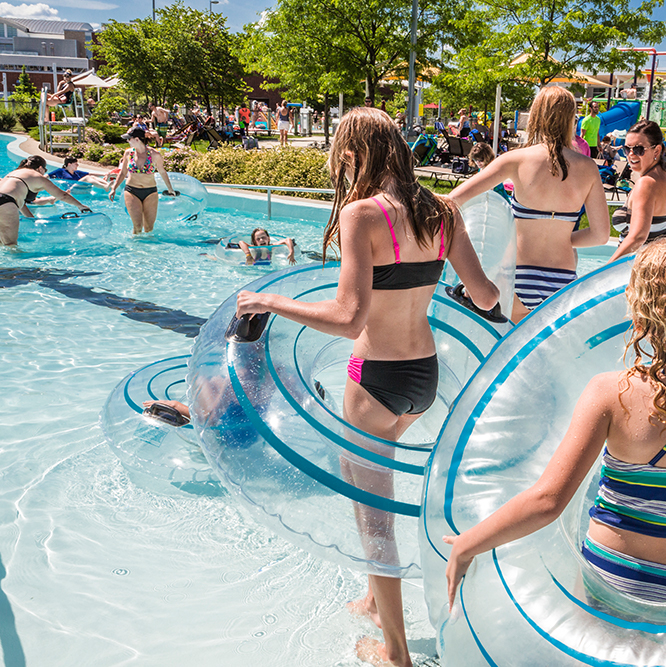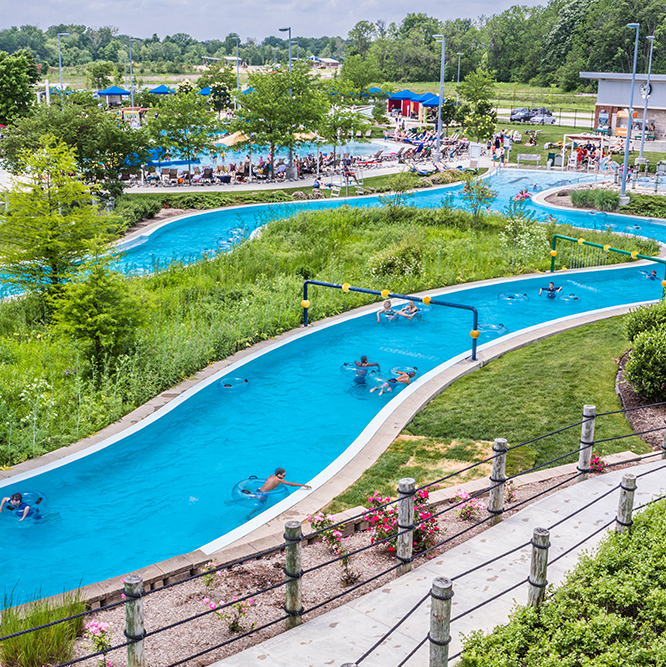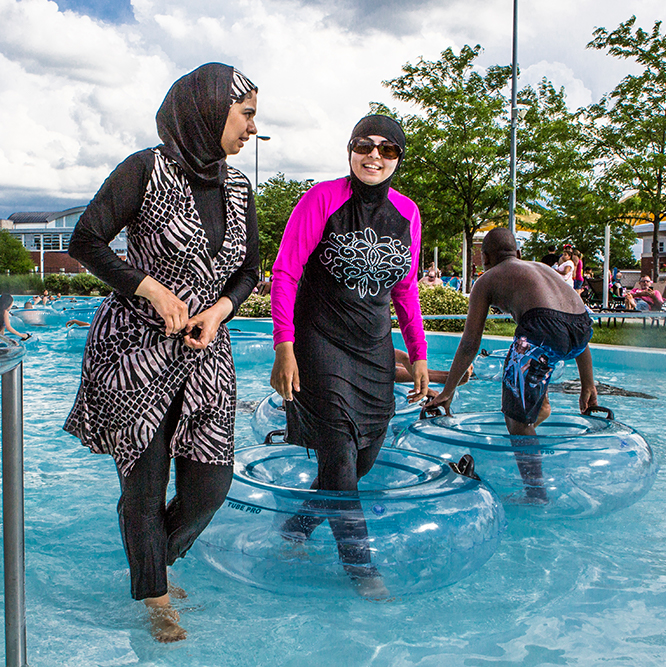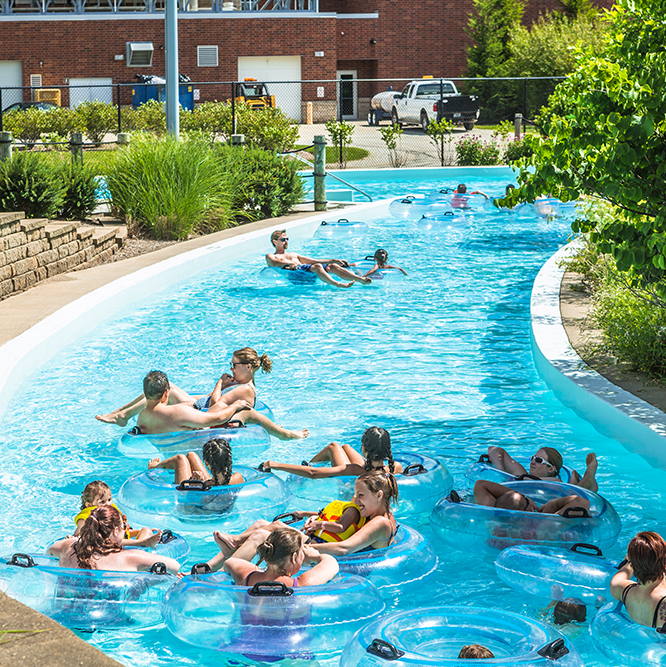 "The Waterpark gates open and I head straight for the Lazy River. All I want to do is kick my feet up, relax and soak in the rays and this is the best place to do so." Abri H.
Interested in touring the facility in person?
Come in anytime and one of our staff will take you around.
Rules
Enter and Exit the Lazy River at the zero depth entrance or back stairway.
Do not hang on walls.
Return tube to corral or hand it to the next person waiting to enter.
NO SWIMMING in Lazy River. Riders must be in tube all times.
One person per tube and one tube per person.
Small children are permitted to sit on adult's lap while riding. Life vests are recommended.
Keep head above tube at all times.
Do not stand, kneel, or jump on tubes.
Small tubes are for small children only.
Accessible tube available upon request.