About Us
Nationally Recognized & Award-Winning Parks in Carmel, IN
Founded in 1991, Carmel Clay Parks & Recreation (CCPR) was established through an Interlocal Cooperation Agreement between the City of Carmel and Clay Township in Indiana. The organization was created to serve the nature and fitness needs of the community. From the beginning, CCPR has aimed to create a sustainable future for parks and recreation programs through a financially viable and environmentally conscious parks system. CCPR manages and maintains more than 500 acres of park land and numerous recreation facilities, providing more than 5,000 annual classes and programs for all ages. 
Mission Statement
The mission of Carmel Clay Parks & Recreation is to strengthen our community and serve residents through the acquisition, development, and management of high-quality, innovative parks and facilities for recreation, preservation, and programming.
Vision Statement
We envision an accessible system of vibrant community parks, diverse recreational facilities, sustainable park resources and engaging programs that contribute to healthy individuals and families, an active and tightly-knit community, a thriving economy, and a high quality of life in the City of Carmel and Clay Township.
Watch + Learn About the Department
Together We Will
We work together as one team to benefit the community. We inspire each other and display daily our core values - inclusion, impact, innovation and sustainability.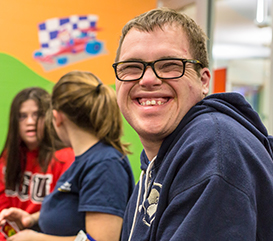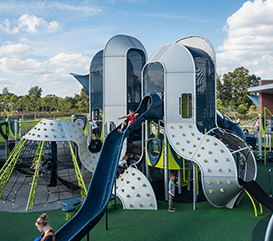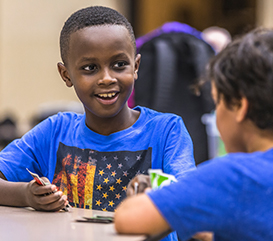 Carmel/Clay Board of Parks and Recreation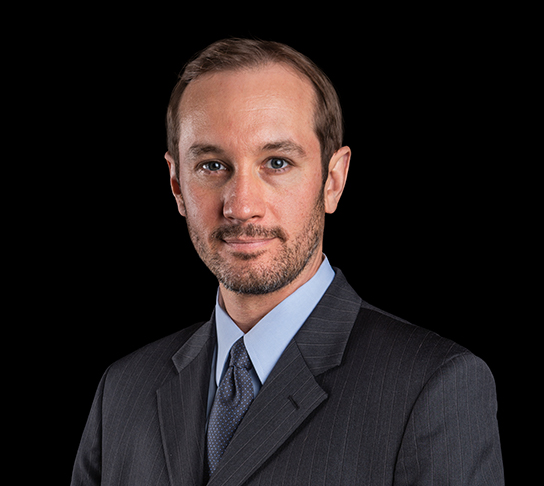 Richard F. Taylor III
President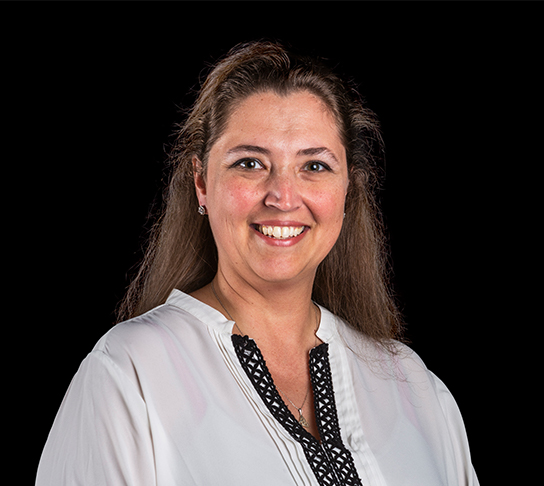 Jenn Kristunas
Vice President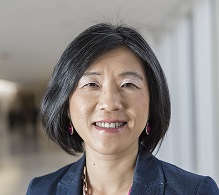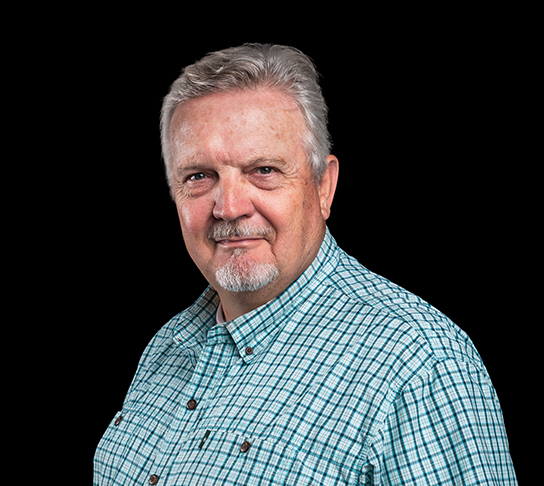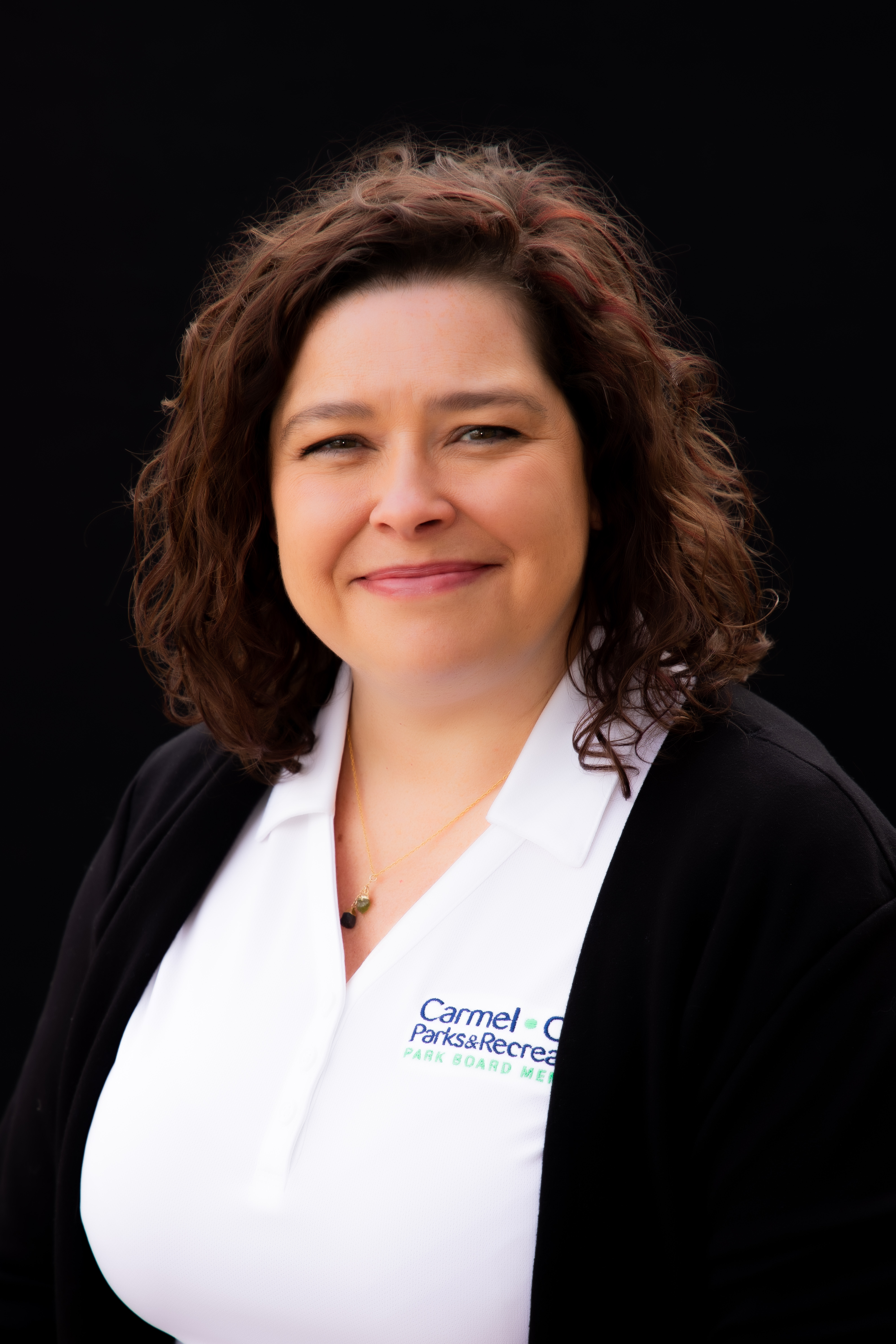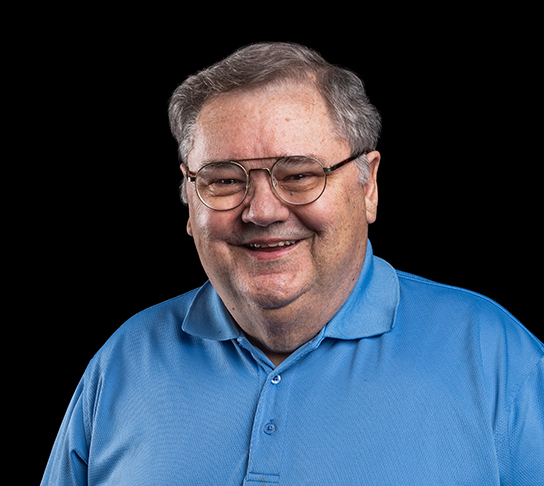 James D. Garretson
Member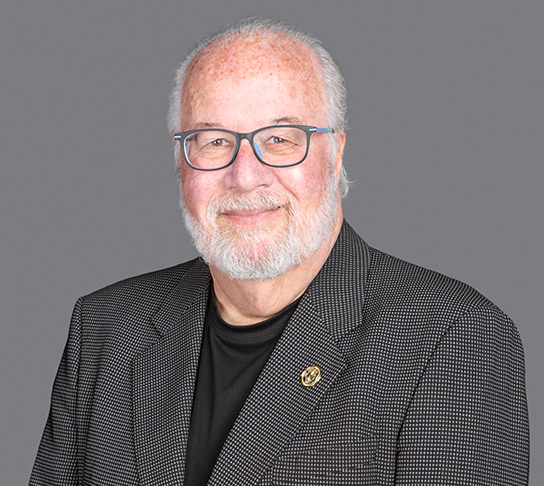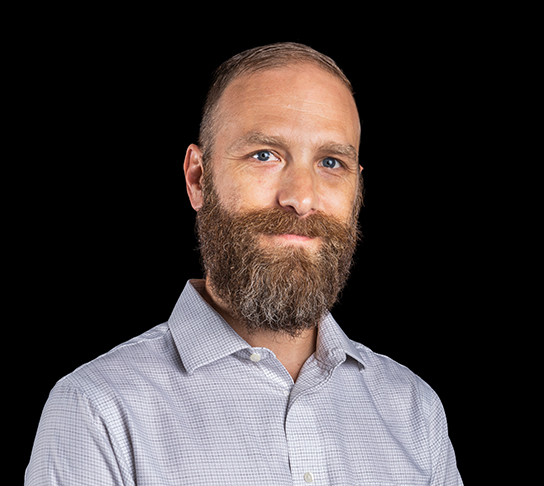 Senior Management Staff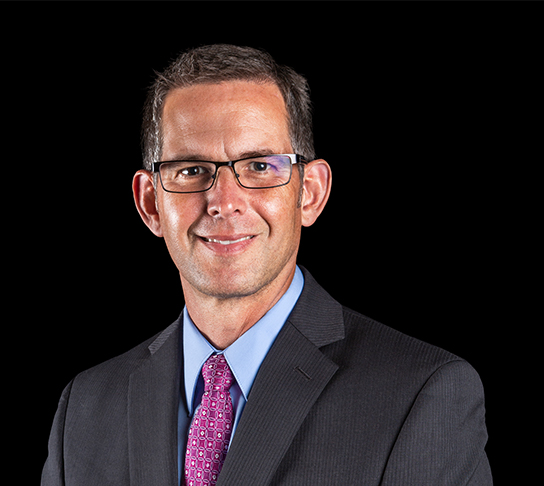 Michael Klitzing, CPRE
Executive Director/CEO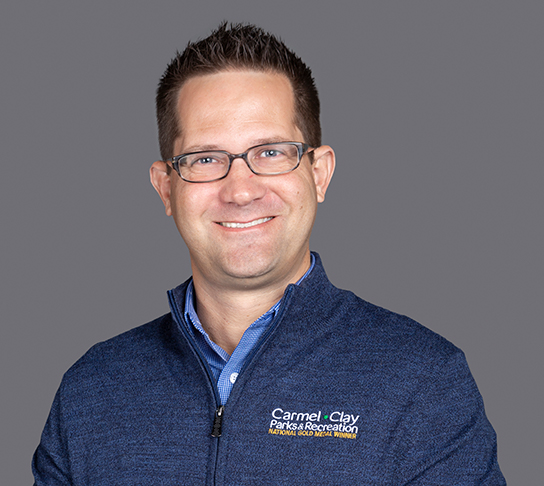 Kurtis Baumgartner, CPRE
Assistant Director/COO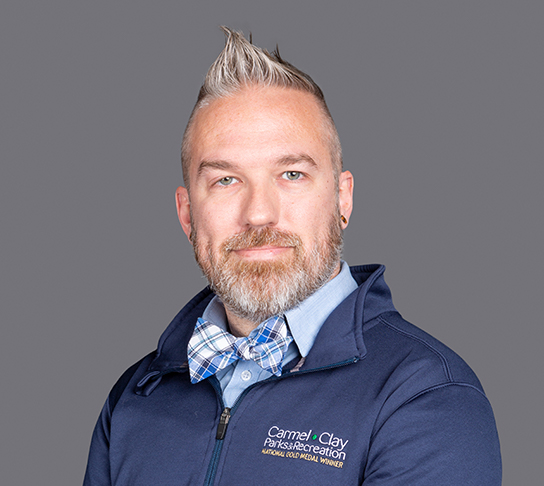 Eric Mehl, CPRP
Recreation & Facilities Director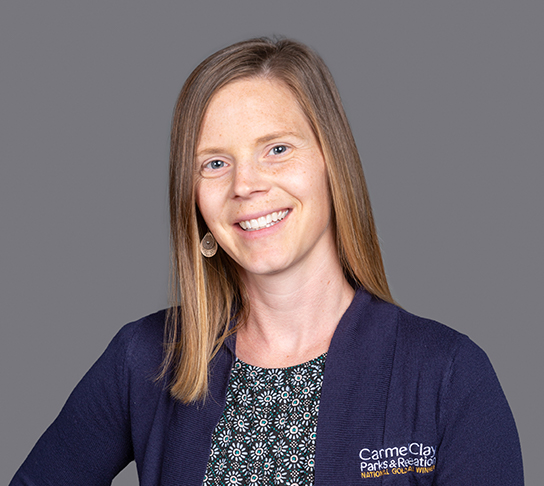 Lindsay Labas, CPRP
Brand Strategy & Communications Director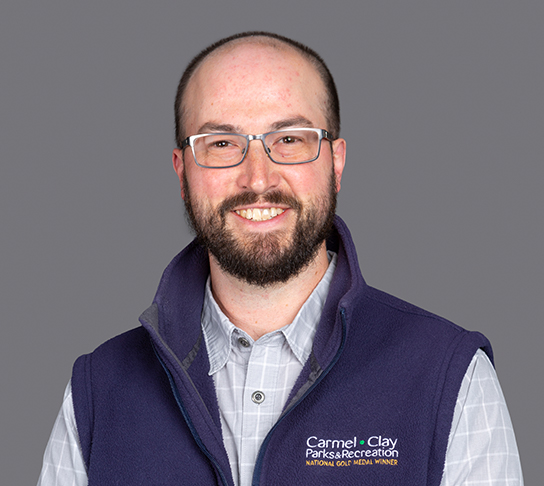 Michael Allen, CPRP
Parks & Natural Resources Director

Jonathan Blake, AICP, CPRP, AFO
Administration & Planning Director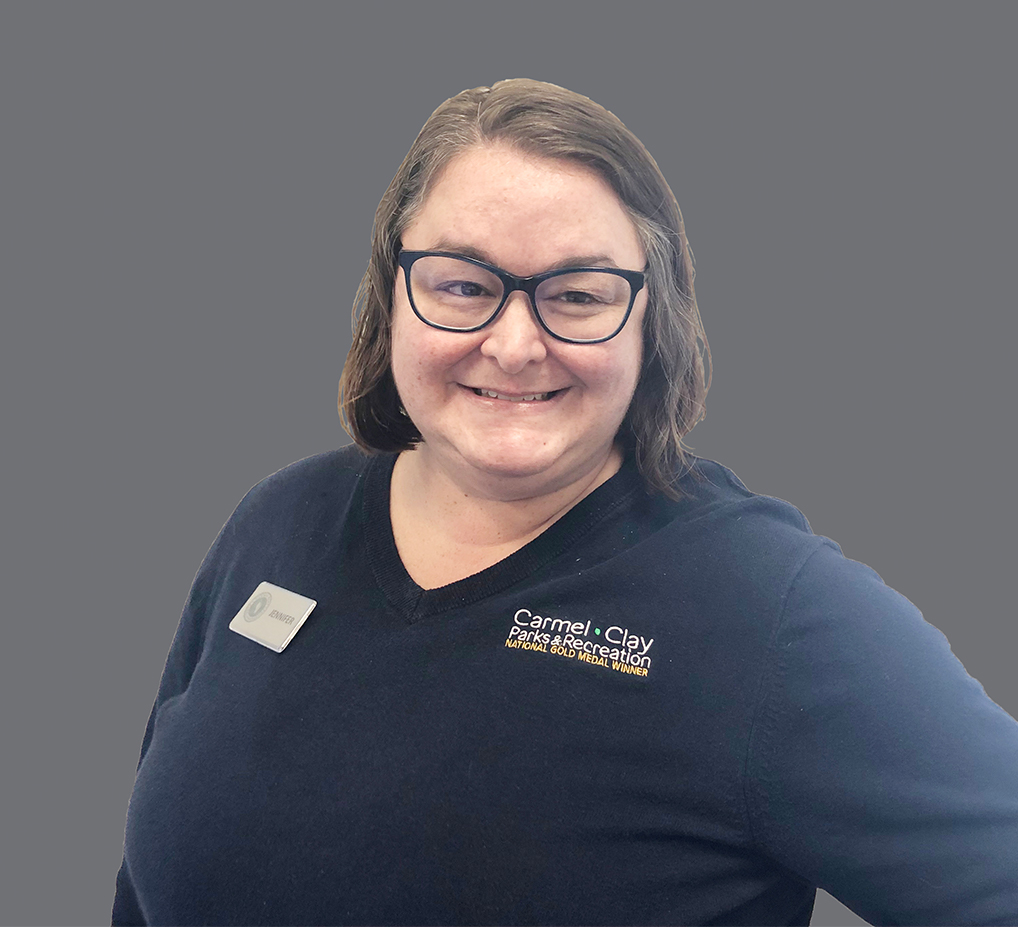 Jennifer Brown
Extended School Enrichment/Summer Camp Series Director
Glancing at the Past & Looking Forward to the Future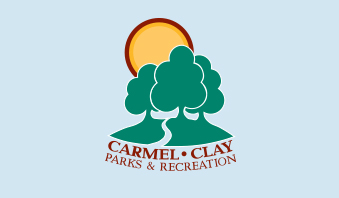 1992
A contest was held to choose our very first official department logo.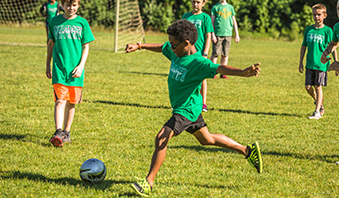 1993
A partnership was formed with Carmel Clay Schools to create a new program - Summer Fun Camp. This program offered 8 different camp sessions and attracted 160 total campers.

1994
The first General Parks Development Plan was complete, which included renovations to Meadowlark Park, the creation of Carey Grove Park and the beginning of construction at Flowing Well Park.

1998
Three new parks were created that are still popular in the community today - River Heritage, Prairie Meadow and Hazel Landing Parks.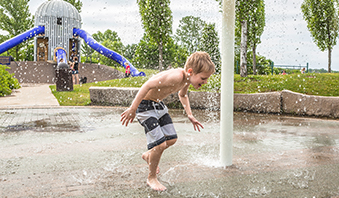 2001
Celebrating 10 years of operation! The Monon Greenway, "Everybody's Playground" at River Heritage Park and the splash pads at Inlow and West Parks officially opened to the public.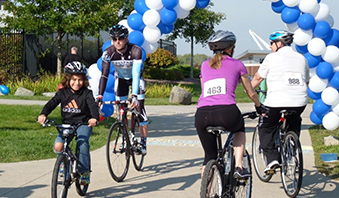 2005
First annual Tour de Carmel.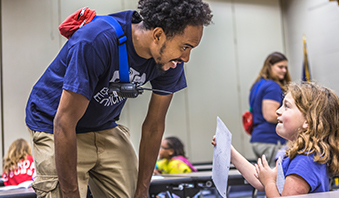 2006
Extended School Enrichment, the department's before and after school program, was first introduced to Carmel Clay Schools.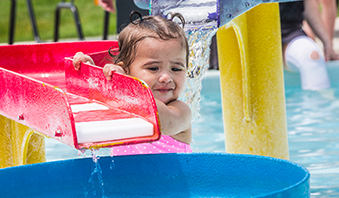 2007
On Memorial Day, the Monon Center and The Waterpark opened its doors for the first time.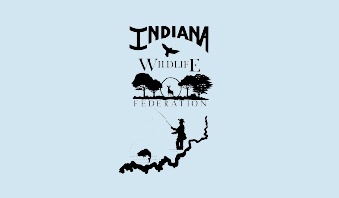 2010
Central Park became the first park in the state of Indiana to become certified by the Indiana Wildlife Federation as wildlife friendly, making CCPR the first park system in Indiana to be wildlife friendly certified.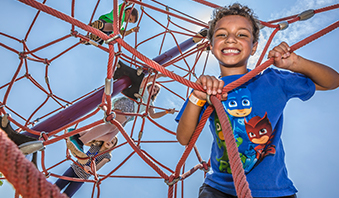 2011
Founders Park was dedicated on August 20, and won the Indiana Park & Recreation Association award for Outstanding Park Development.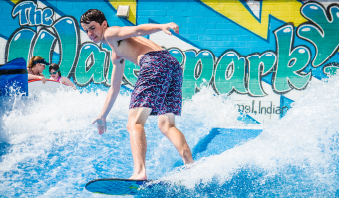 2012
FlowRider® opened at The Waterpark, becoming the first of its kind in the state.

2014
Won the National Gold Medal Award, the highest and most prestigious recognition for a park and recreation system, and obtained CAPRA accreditation.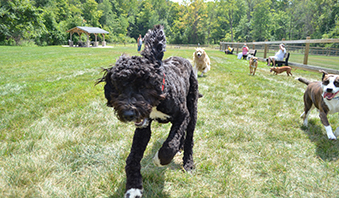 2015
Opened the Central Bark Park, a membership-based safe and clean dog park for our community members to enjoy with their dogs.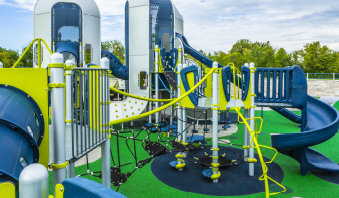 2016
Completed construction of the innovative destination playground in Central Park West Commons and officially opened the playground.
Awards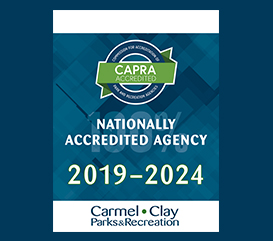 Nationally Accredited Agency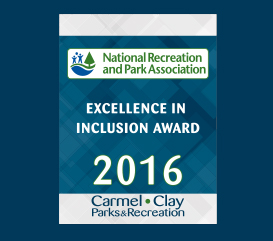 Excellence in Inclusion Award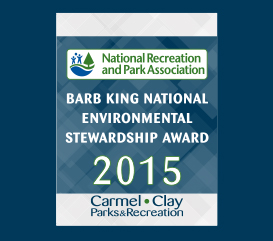 Barb King National Environmental Stewardship Award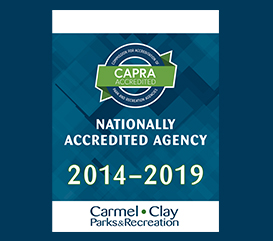 Nationally Accredited Agency