The Kiddie Pool at The Waterpark
Phase 1 of The Waterpark reopening is June 14 through July 3. If you're planning a visit to The Waterpark during Phase 1, please read through our FAQ to learn more about what to expect and what to bring with you.
Fun for the Little Kids
The Kiddie Pool is full of fun and perfect for those under 48″.  It offers accessible zero-depth entry and an activity feature. Kiddos will have a blast exploring the fun water features as they climb, slide and splash.
Hours
Open for regular pool hours at The Waterpark.

Quicklinks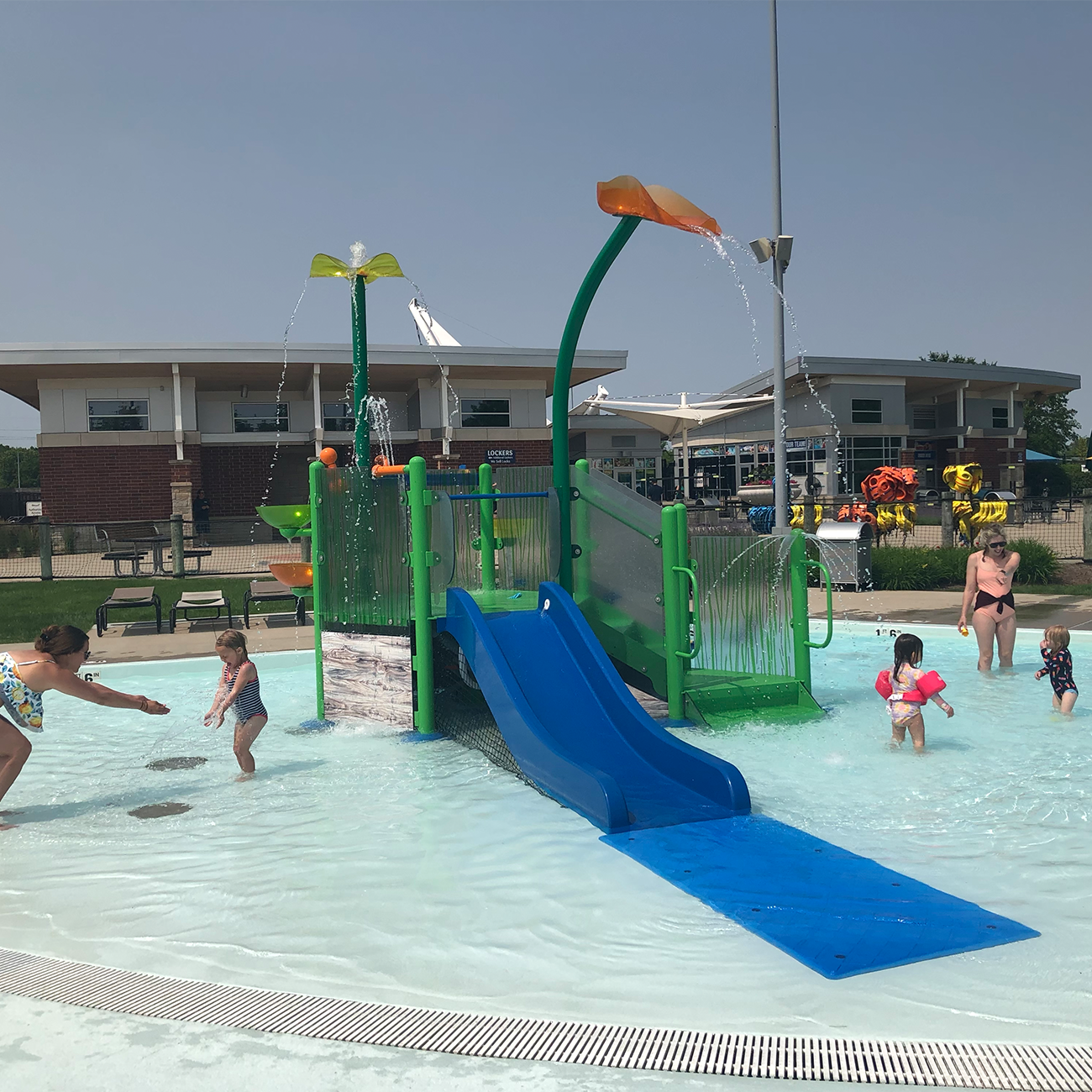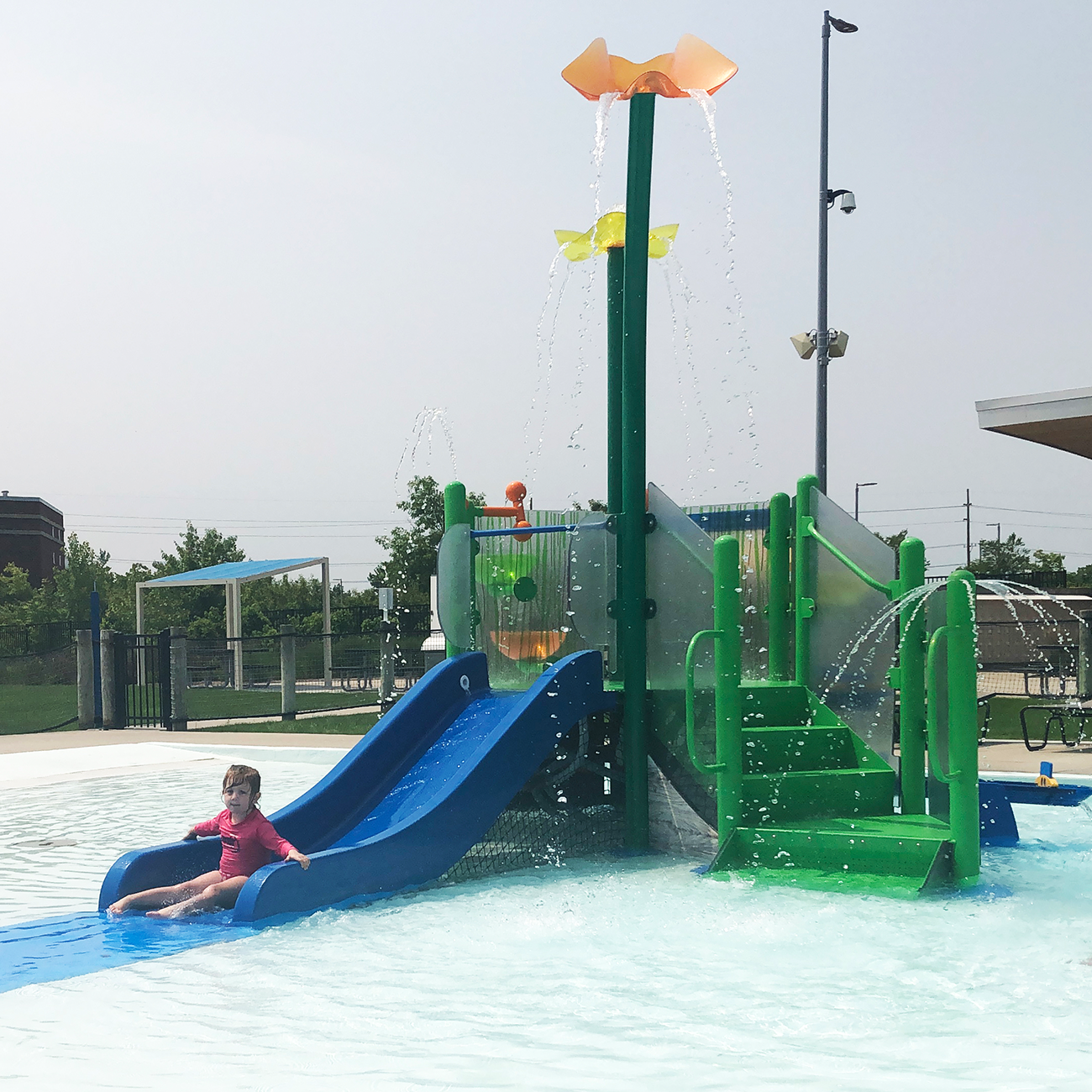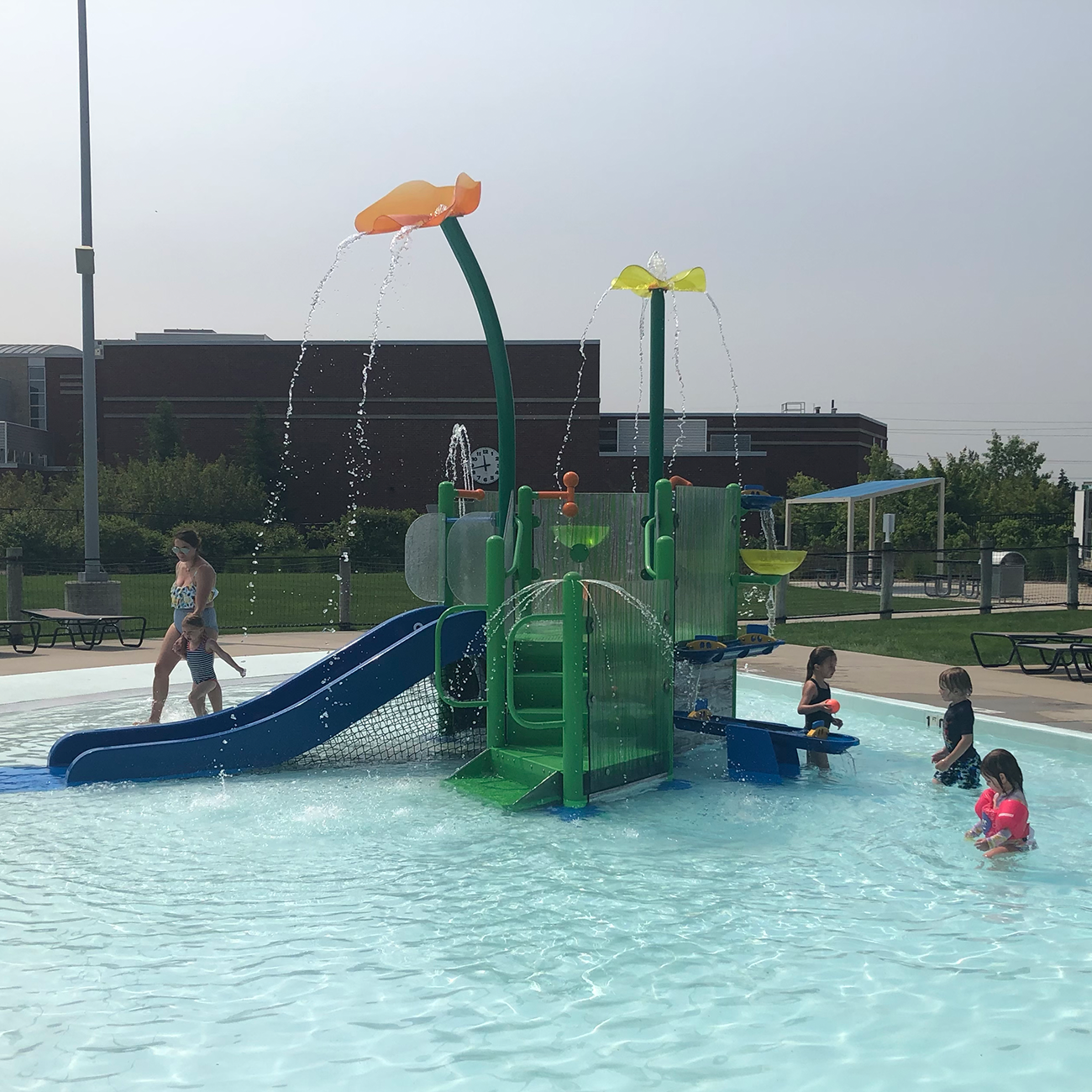 "It is so nice to have a designated pool and grassy area for the little kids. We are able to have fun in the water and eat our picnic lunch all in the same fenced off area." Penny H.
Interested in touring the facility in person?
Come in anytime and one of our staff will take you around.
Rules
This areas is for guests under 48" tall accompanied by an adult.
Children ages 5 and under must have a parent/guardian in the water with them within arm's reach at all times.
All diaper-aged children shall use plastic pants with tight fitting elastic at the legs and waist or swim diapers.
Diaper changes at poolside are prohibited.
One child on the slide at a time.
Children must ride the slide feet first on their bottoms.
Lifejackets (US Coast Guard approved) are permitted and must have a parent/guardian in the water with them within arm's reach.
Lawn chairs must be kept on the deck or in grass. No chairs permitted in the water.
Food and drinks must stay in the grass areas.