Make a Splash
One of the most popular attractions at The Waterpark? Our Activity and Lap Pools! Dive, splash, jump and slide as you explore!
The Activity Pool feature is a favorite destination for kids who are not yet 48″ and tall enough to ride the big slides. Climb up this 30-foot structure where you'll find two slides and water falling everywhere, including a big dumping bucket. Prepare to get splashed!
The Lap Pool is 25-meters and goes up to 5'3″ deep. It is the largest body of water within The Waterpark!
Hours
Open daily from 11 a.m. – 7 p.m. during The Waterpark season (May 29 – August 9, 2021) During Post-Season (August 10 – September 6, 2021) The Waterpark is closed Monday – Friday and open Saturday + Sunday from 11 a.m. – 6 p.m.

Quicklinks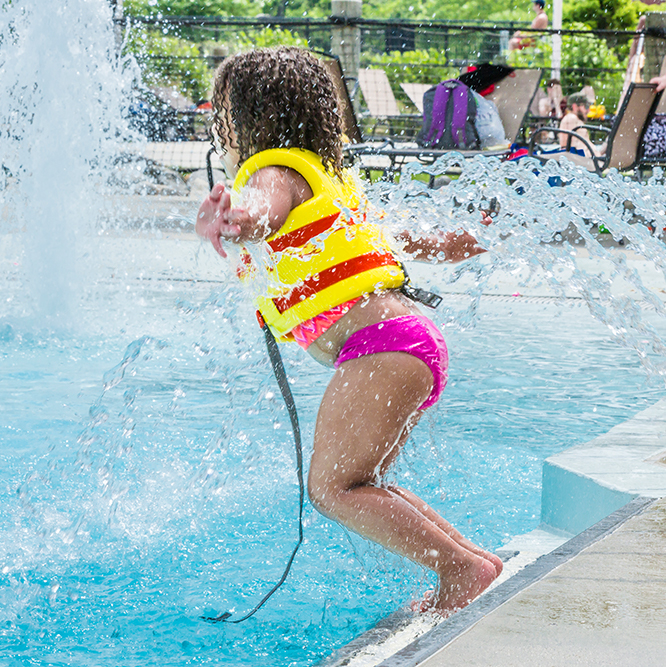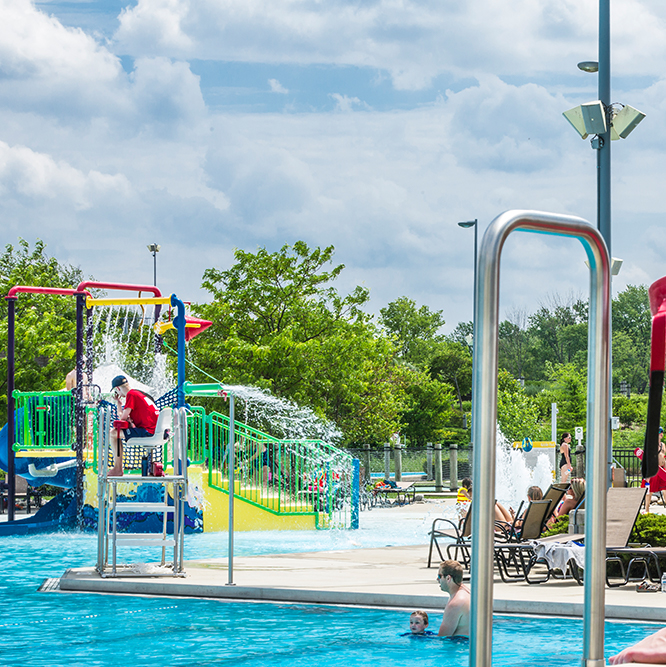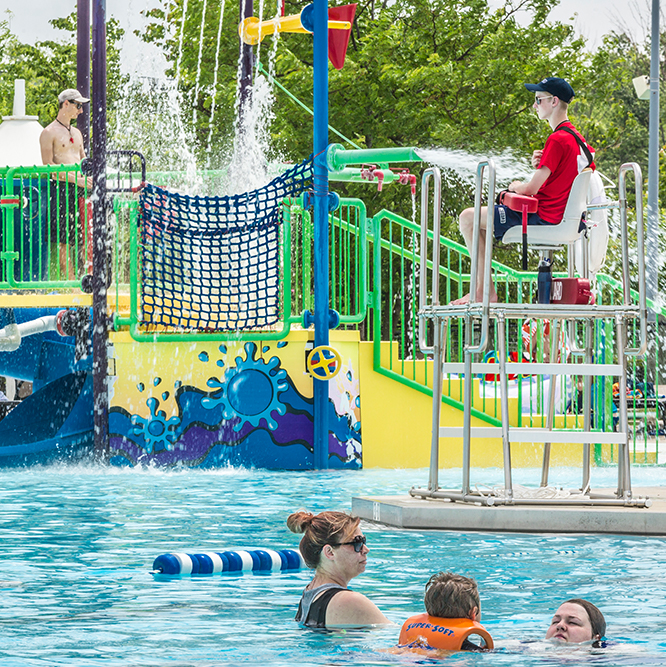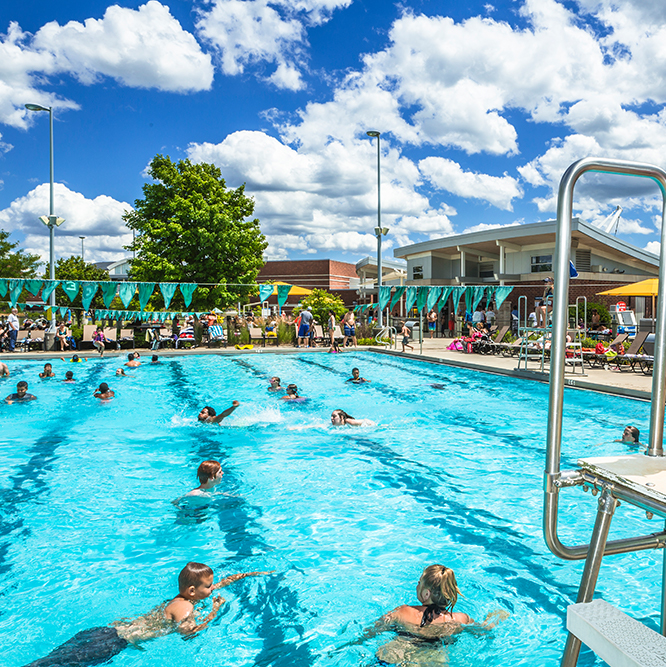 "Prepare your child for the summer season by participating in swim lessons. Now's the time to get them in the pool to learn confidence, improve their strokes and get comfortable." Aquatics Program Supervisor
Interested in touring the facility in person?
Come in anytime and one of our staff will take you around.
Rules
General Pool Rules
All guests shall behave in such a manner as to avoid jeopardizing the health and safety of them and others. Disruptive behavior, including abusive or profane language is grounds for expulsion.
All guests must take a soap and water shower before using the pool. A bather leaving the pool to use the restroom must take another shower before returning to the pool.
Admission to the pool shall be refused to all persons having any contagious disease or infectious conditions.
Anyone who has or has had diarrhea in the past two (2) weeks shall not use the pool.
Anyone who has an area of exposed sub-epidermal tissue, open blisters, cuts, etc., is advised not to use the pool.
A person under the influence of alcohol or exhibiting erratic behavior shall not be permitted in the pool area.
Spitting, spouting of water, blowing the nose and similar behavior in the pool is prohibited.
Extended breath holding is prohibited.
Running or rough play is prohibited in the pool, on the pool deck, on platforms, in dressing rooms, or in showers.
Guests must wear swimsuits. Street clothes are not allowed in the pool.
Glass containers are not allowed.
Drugs, alcohol, and tobacco products are prohibited at all times.
Coolers are subject to inspection by staff.
Diapers cannot be changed at poolside.
All children who are not toilet-trained shall wear tight-fitting rubber or plastic pants.
Diving is not permitted. (Swim team, swim lessons may dive with a coach/instructor)
Swimming is prohibited when thunder is heard or lightning is seen.
Carmel Clay Parks & Recreation is not responsible for lost or stolen items.
Flotation devices are prohibited with the exception of U.S. Coast Guard Approved Lifejackets.
Chairs are prohibited within 3 feet of the pool side.
Pool management has the authority to implement and enforce rules that are more stringent to supplement those listed here for the safety of our guests.
Carmel Clay Parks & Recreation reserves the right to refuse admittance into the Waterpark when the capacity of the pool has been reached or when otherwise deemed necessary for the health, welfare or safety of its guests.