Breanna Davis brings mindfulness + movement to the Monon Community Center
Breanna Davis has the natural ability to light up a room. Her smile is bright and welcoming, even behind a mask. When she talks about dance her passion is palpable and you can see in her eyes that it's what she loves to do.  
Davis, MS, R-DMT, is one of only five dance/movement therapists in the state of Indiana registered with the American Dance Therapy Association. Her day job is helping young patients express themselves through their mind-body connection at Riley Children's Hospital. Her love of dance and movement overflows from her job into her hobbies and passion projects. On the weekends and evenings, you'll find her taking and teaching dance classes—her favorites are contemporary and hip hop—and starting this summer, you'll also find her teaching mindfulness and movement classes at the  Monon  Community Center.  
The Path to Dance Movement Therapy  
How did Davis become one of the few dance/movement therapists in the state? That story starts in her toddler years. 
Davis started dancing at the age of 4.  She would sing and dance around the house along to her favorite Disney movie, Mulan. Her parents knew they should enroll her in dance to help channel that creative energy. It was love at first plie´.  
Except for a brief time around the age of 9, Davis has continued to dance. It's her happy place. 
"I stepped away when I was really young. I think because it can be intense and a lot to learn," shares Davis. "What brought me back was that I'm a busy body. I want to be doing things all the time, and that's still true today. When I wasn't dancing, I was involved in other things like girl scouts and my church, but I didn't have one thing that was mine only. Dance was somewhere I could be a master. It was mine to keep and have for myself. It also became something I could share with others." 
As her high school experience drew to a close, Davis found herself asking what was next. She was taking a psych class that she enjoyed, but also knew she wanted to continue her dancing career. Like so many of us do when we have a question, she sat down at her computer and asked Google, "How can I have a career as a dancer?" That search introduced her to dance/movement therapy, a job she didn't even know existed. It sounded like the perfect combination of her natural talent and her newfound love for psychology.  
So, that's what she did. Davis earned her bachelor's degree in psychology with a minor in dance at Cleveland State University. During her undergrad years, she danced every day. A self-proclaimed overachiever, when she wasn't in class, she was at Cleveland's Playhouse Square, the largest performing arts center outside of New York City. There she would enjoy shows and take master classes from visiting professional dancers.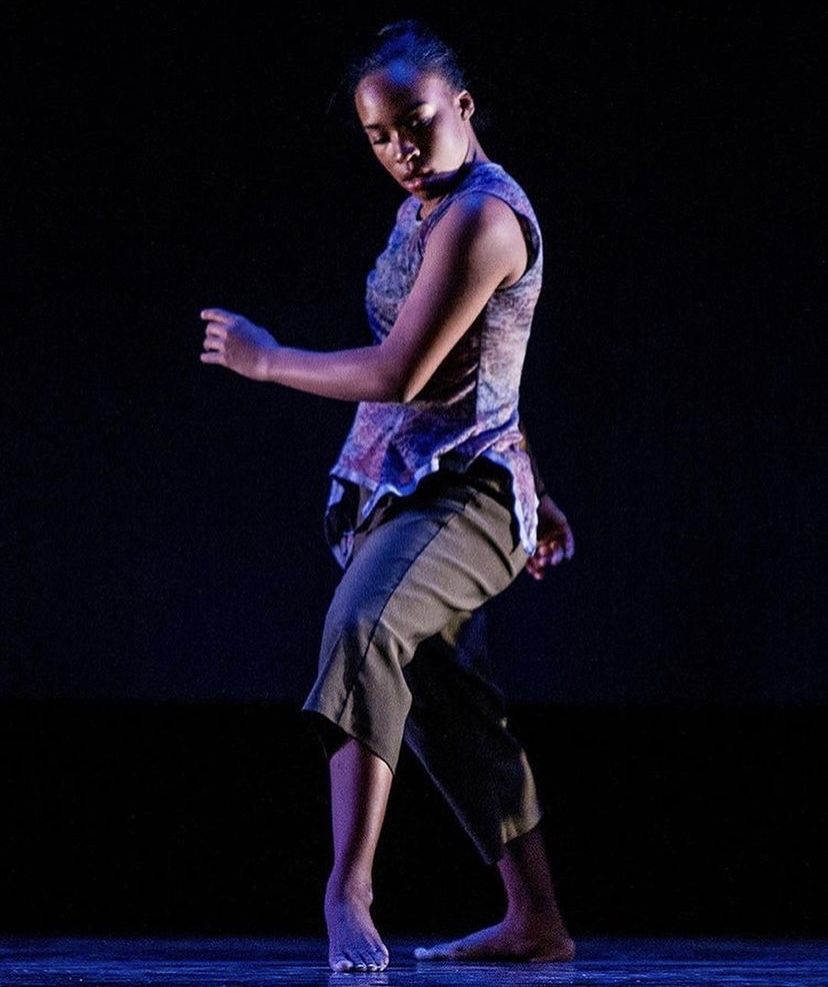 From Cleveland, Davis went on to earn her master's degree in dance/movement therapy from the Pratt Institute in Brooklyn, New York.   
What exactly is dance/movement therapy or DMT? According to the  American Dance Therapy Association, it is, "the psychotherapeutic use of movement and dance to support intellectual, emotional, and motor functions of the body. As a modality of the creative arts therapies, DMT looks at the correlation between movement and emotion."   
According to ADTA, movement is our first language and can be functional, communicative, developmental and expressive. The main component is body awareness and "using verbal and nonverbal communications to create and implement interventions that will address the emotional, social, physical, and cognitive integration of an individual."  
Davis shares that DMT can seem like a big, complicated idea or people get caught up in the idea of "dance" and think this isn't for them. However, DMT really is something we can all use in everyday situations. She says the first step is understanding your own body and then communicating that with others. 
"For example, when I get stressed I hold a lot of tension in my shoulders. Sometimes I'm not even aware of how stressed I am and I'll notice it in my body first. My body is physically reacting before I make that connection mentally," shares Davis. "Your body connects to your environment and your emotions. When I notice this stress I'll take a few deep breaths and drop my shoulders and that instantly makes a difference in how I'm feeling. 
Learning to understand your body movement and expression is a wonderful opportunity to connect with people in an open way. We're used to learning how people communicate when speaking. Adding in their preferences with movement is another layer of communication. Going back to my example of being stressed, others may pick up on my stress if I'm short with them, but if I've explained that I hold stress in my shoulders, then if my shoulders are up to my ears, without even speaking they could pick up that I'm feeling stress and that could inform the way we interact."  
This is just one example of the benefits of DMT. Davis shares benefits are unique to each individual and their goals. Sometimes a DMT session looks like a dance party, while other times it can be emotional. Regardless, no matter your age or ability everyone can gain something from DMT.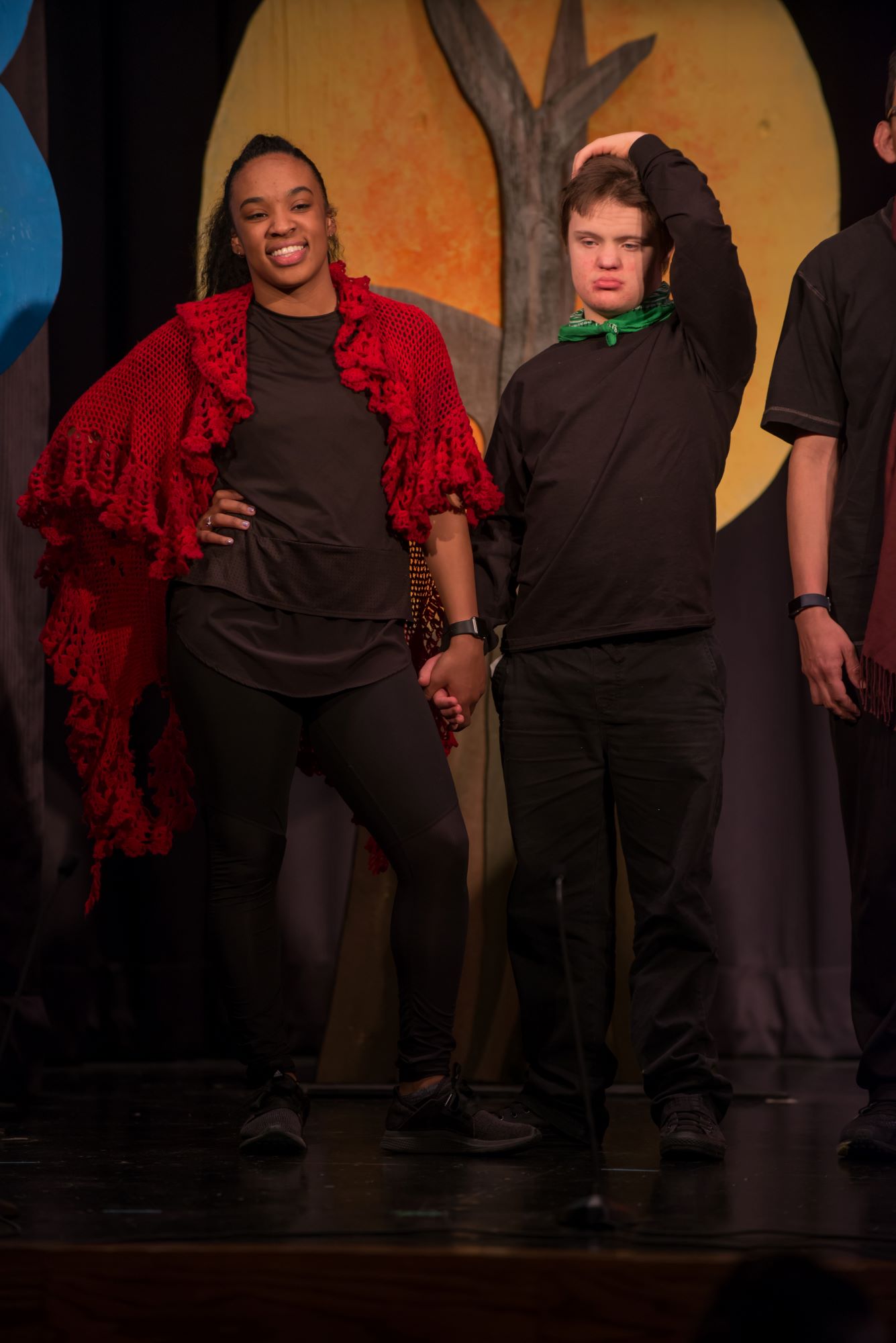 Following her Passion to the  Monon  Community Center  
While pursuing her master's degree in 2019, Davis worked as an inclusion intern with Carmel Clay Parks & Recreation supporting our adaptive programs, which are designed for individuals with disabilities. Davis worked with several participants both through one-on-one DMT sessions, as well as through existing group programs like Barrier-Free Theatre.  
Since her internship, Davis has continued assisting with adaptive programs. This summer she will lead some wellness programs at the  Monon  Community Center of her own design, "Mindfulness and Movement." 
"After graduating and moving on from my internship, my supervisor Michelle  Yadon  encouraged me to propose a brand new program at the MCC that incorporated dance/movement therapy" says Davis. "Because of her encouragement, I knew I could do this. I didn't have any fear. I knew she would be there alongside me to help if needed."   
Michelle Yadon, recreation services manager,  shares that Davis truly embodies the CCPR value of "Making an Impact."  
"I know the impact creative arts therapies can have, and I want our community to be able to experience them," shares Yadon. "Dance/movement therapy is beautiful and you can gain wonderful benefits by connecting to your body. Breanna makes this experience open, easy, and accessible to all."  
As one of only five registered dance/movement therapists in the state, there aren't many places to experience programs that incorporate DMT. Davis is excited to bring this opportunity to the Carmel community, specifically introducing it at the Monon Community Center.  
"I've never let go of my passion for dance and wellness outside of my 9-to-5 job," shares Davis. "I want to give back to dancers and to people who don't move all the time but would like to. Teaching at the MCC is my passion project. I will have the opportunity to help people bring more movement into their lives through fitness and wellness."  
Movement for Every Body 
Davis shares that her new wellness program "Mindfulness and Movement" is designed for anyone and everyone.  
"This program is for anyone who wants to put themselves out there to learn something new," shares Davis. "It can be for anyone who's trying to understand themselves better or has a particular goal that they want to achieve. Any body and any amount of movement will be welcome." 
As far as what participants will gain from Davis' programs, she shares that movement is the tool for finding what brings us happiness. Note: this isn't your typical dance class! While participants will use movement throughout the class, it won't be a dance class, and you don't need any dance experience to participate (Although dancers are welcome too!).  
Participants will work through goal setting and expression activities that will help them connect their emotions to their movements to build self-awareness and confidence. It will look different for each person, but every person will leave knowing more about themselves and feeling more connected to the world around them. 
To learn more and register for this new wellness program, click here. 
 

 

View this post on Instagram

 
What's your goal? 
When Davis designed this summer's class, she focused on connecting mindfulness and movement. Davis will help each participant reach their personal goal through dance/movement therapy.  
Not sure if you have a goal that fits? Here are some examples of goals you can work toward with DMT! 
Personal Growth/Wellness  
An outlet for Creative Expression 
Joy of Movement  
Goal Making  
Targeted Movement Goals  
Through these programs you'll learn to:  
Gain deeper body awareness 
Relax through learned techniques 
Enhance communication  
Reduce stress and anxiety 
Self-care techniques 
Mindfulness and Movement
Embody change by using movement meditation, purposeful goal making, and expressive activities. This mindfulness group will be a fun, cheerful movement environment that also allows for emotional expression and working on individual goals. This class is taught by a certified dance/movement therapist.   
Written By: Jylian Riches
Jylian is the Marketing Director for Carmel Clay Parks & Recreation. She oversees the Department and has written the creative for numerous marketing publications and campaigns.