Carmel Clay Parks & Recreation to Host Annual Barrier-Free Theatre Performance
Performance celebrates diversity and inclusion as part of Disability Awareness Month observance
Carmel, Ind. (March 2, 2020) – In honor of Disability Awareness Month Carmel Clay Parks & Recreation will host its third annual Barrier-Free Theatre performance. The performance, titled A Hero's Heart, will be held at the Monon Community Center on March 28 at 6 p.m. and March 29 at 2 p.m.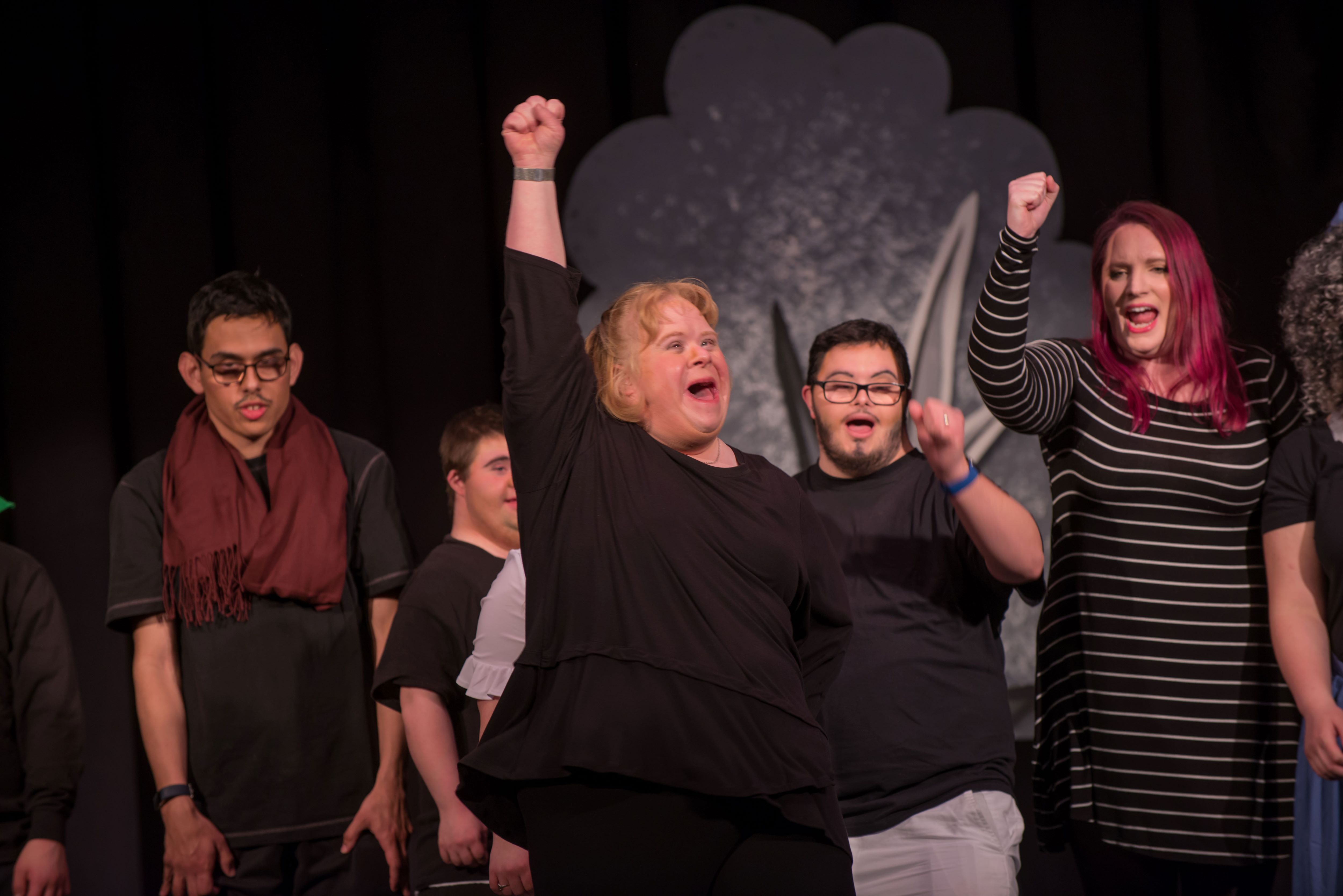 Barrier-Free Theatre is a form of drama therapy in which participants with and without disabilities work together to write and act in their own production. Barrier-Free Theatre empowers participants, increases self-confidence and improves self-awareness. It also creates a positive, inclusive and creative environment.
Preparation for this year's performance began in August 2019. The cast, which comprises 16 individuals, worked together to develop the original concept and script for the performance. To write the script the cast used Joseph Campbell's "A Hero's Journey" story structure in which a hero goes on a transformative adventure. The topics explored in this year's performance include bullying, acceptance and the idea that we're all heroes of our own story.
"This has been an exciting and beautiful process with our cast," said Michelle Yadon, CCPR Recreation Services Manager, Registered Drama Therapist and show director. "This year we explored difficult topics like the bullying and judgment some cast members have experienced because of their disabilities, but we also explored strength, identity and character. At Carmel Clay Parks & Recreation we strive to include all and I believe the story we're telling this year in celebration of Disability Awareness Month truly showcases the importance of that within and beyond our organization."
Individuals of all ages and abilities are welcome to attend A Hero's Heart. An American Sign Language interpreter will be at the March 28 performance. Tickets are $5, and can be purchased at the Monon Community Center or online at carmelclayparks.com. Ticket proceeds support CCPR adaptive programming.
For more information about Barrier-Free Theatre or adaptive programming, contact CCPR Inclusion Program Supervisor Katie Smith at ksmith@carmelclayparks.com.
About Carmel Clay Parks & Recreation
Carmel Clay Parks & Recreation (CCPR) holds the Gold Medal Award for Excellence in Park and Recreation Management by the American Academy for Park and Recreation Administration (AAPRA) in partnership with the National Recreation and Park Association (NRPA) for parks serving populations of 75,001 to 150,000. As an accredited agency, the department serves the recreation, fitness and nature needs of the community, manages and develops existing spaces and resources and creates a sustainable future for parks and recreation programs through a financially viable and environmentally conscious parks system. CCPR manages and maintains more than 500 park acres and numerous recreation facilities, including the Monon Community Center and The Waterpark. In addition, CCPR has partnered with Carmel Clay Schools to establish Extended School Enrichment (ESE), a before and after-school care program for K-6 students located at all eleven Carmel elementary schools. The Summer Camp Series is a component of ESE that offers 12 different summer camps accommodating children ages 5-15. For more information, visit carmelclayparks.com.