Group Fitness Classes
Group Fitness is back at the Monon Community Center for members! Classes at the Monon Community Center will be open for 24 members per class. Booking Group Fitness Classes secures your spot for one class, for up to 1 hour.
RESERVE YOUR SPOT               Already have a Bookeo account? Log in!
Reminders:
For now, we are only offering an abbreviated group fitness schedule (May 24-July 17).
SilverSneakers®️ classes will continue to be offered exclusively online for members and the general public via Zoom or Facebook Live.
Class sizes are capped, but a waitlist is available.
To stay hydrated please bring a water bottle from home. We will have a fill station available, but water fountains will be closed.
If you'd like a towel during or after your workout, please bring one from home. Towel service will not be available.
Please leave the facility promptly at the end of your time slot. The time between reservations is important for our team to clean and prep the building for members who have reserved the next time slot.
Need to get off the couch? We're still bringing fitness to your home!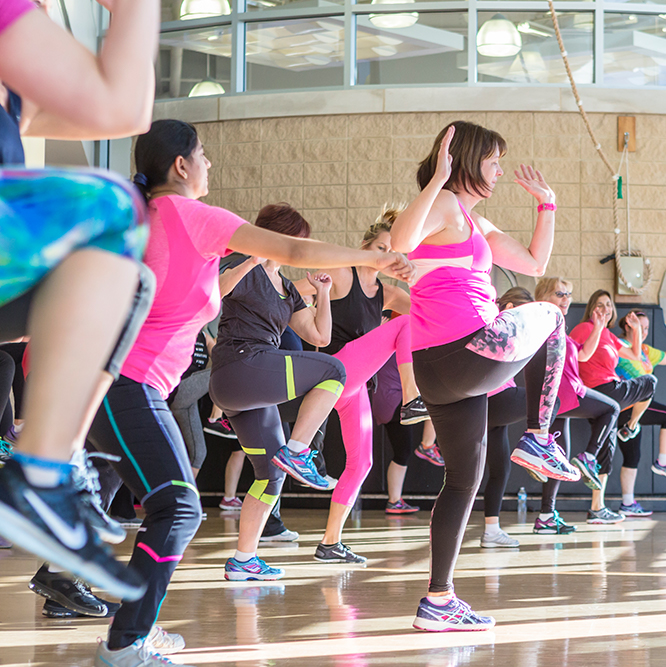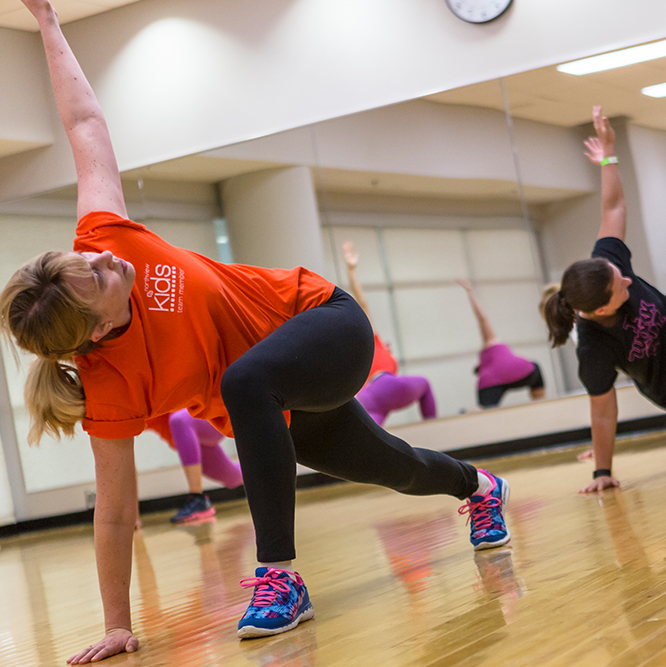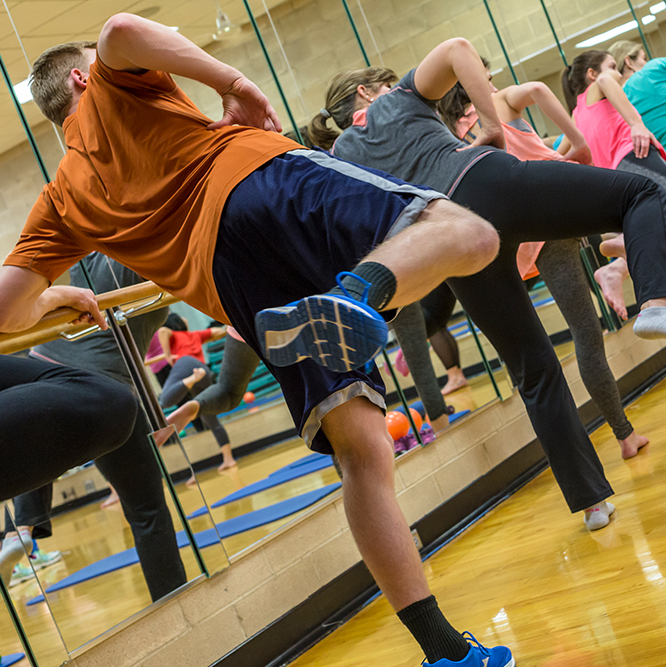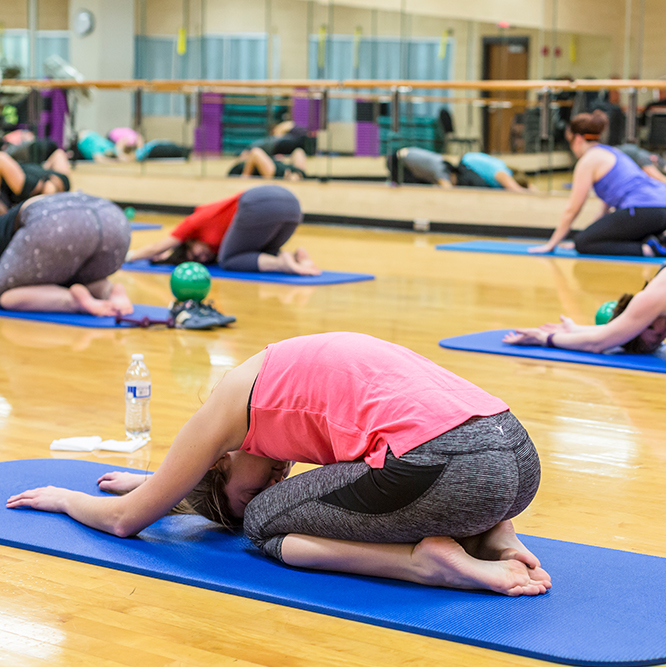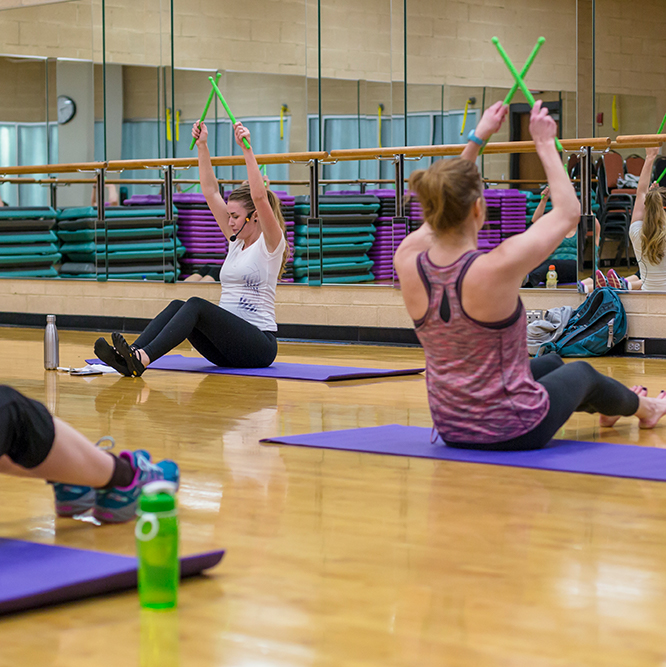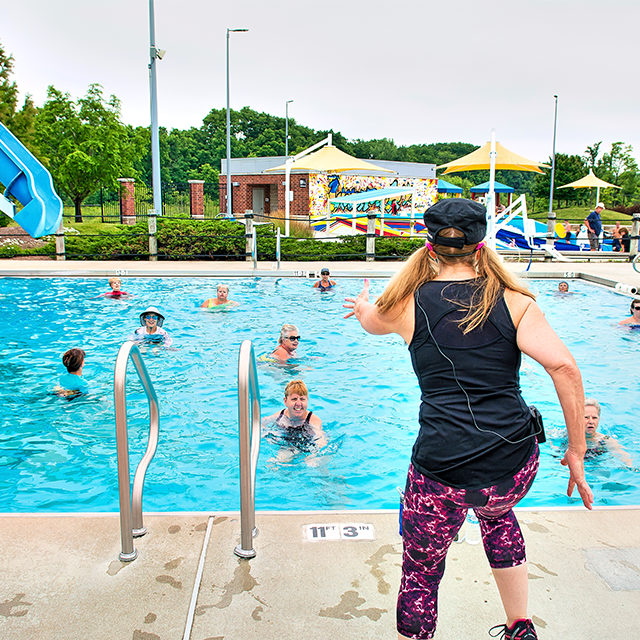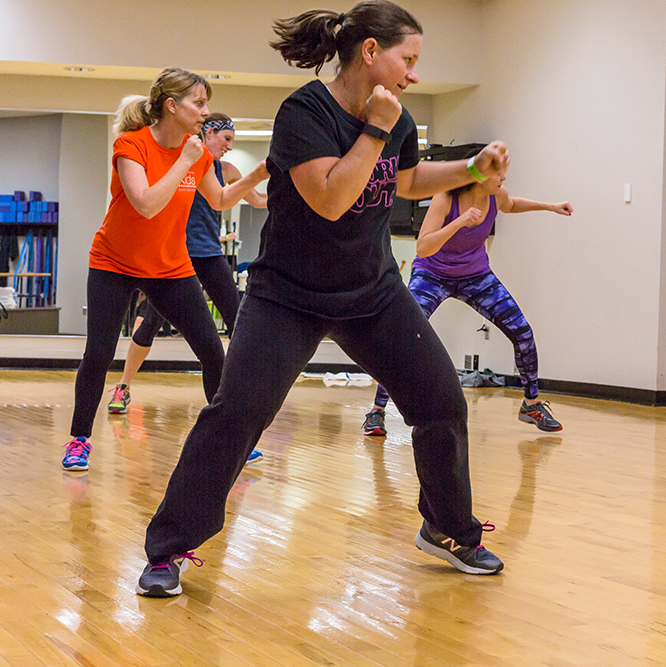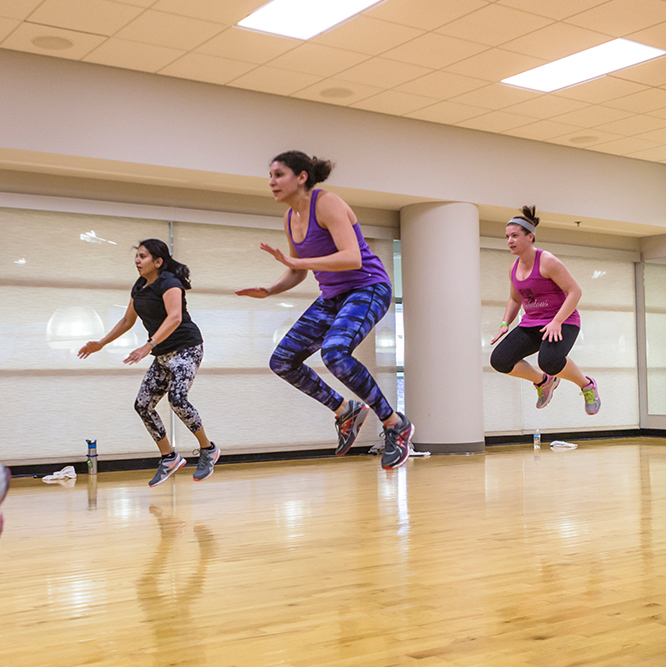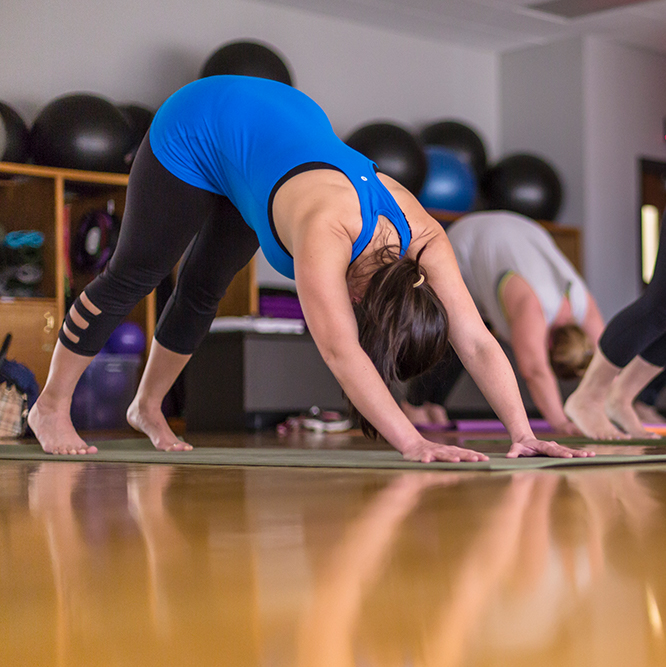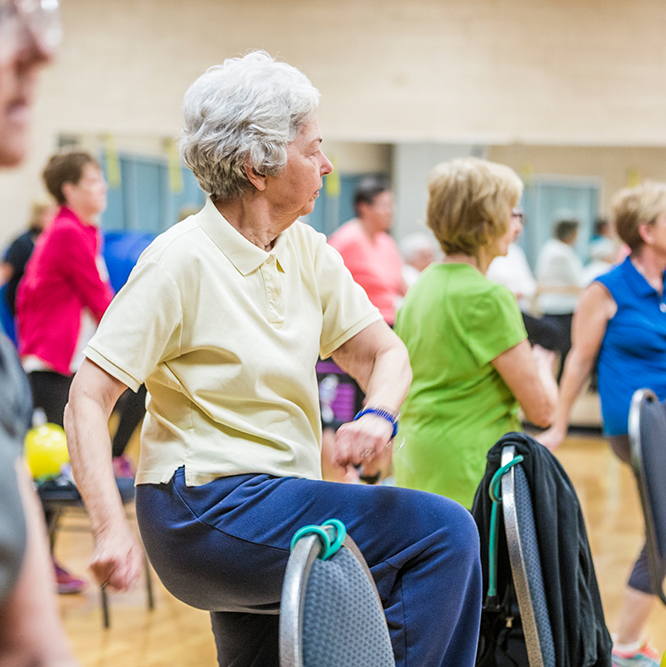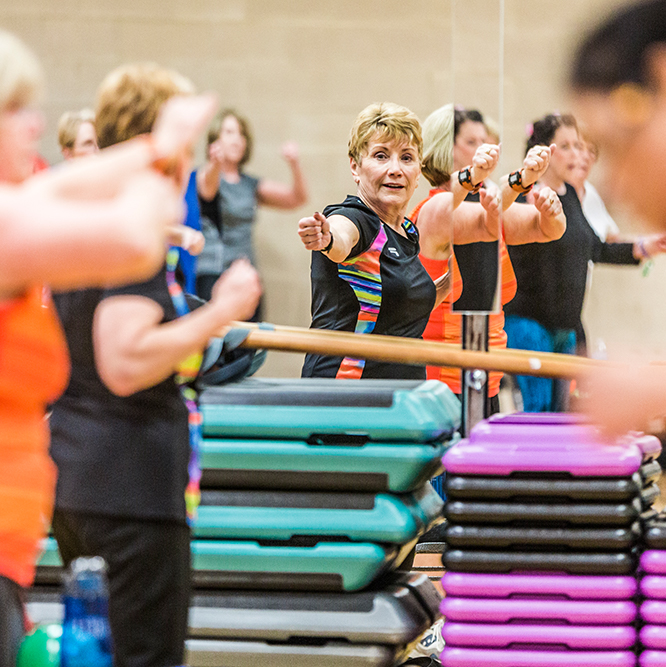 "I'm a morning person and love your early morning group fitness classes. Cycling is my favorite! Thank you for offering them so early; they fit my schedule perfectly." Jonathan
Take your workout to The Waterpark! From Aqua Zumba® to Water Walking, workouts are more fun in the water.