Gymnasium
Under Stage 4.5 of the Governor's Back on Track Indiana Plan, the Gymnasium is currently closed.
RESERVE YOUR SPOT IN GROUP FITNESS + INDOOR POOL
This gymnasium features 3 high-school regulation-sized courts. If you're looking for a pickup game of basketball during lunch, a competitive game of pickleball or want to participate in some of our programs, this space has you covered. 
There is a minimum of one court available for open play. We also offer adult and family-friendly times daily.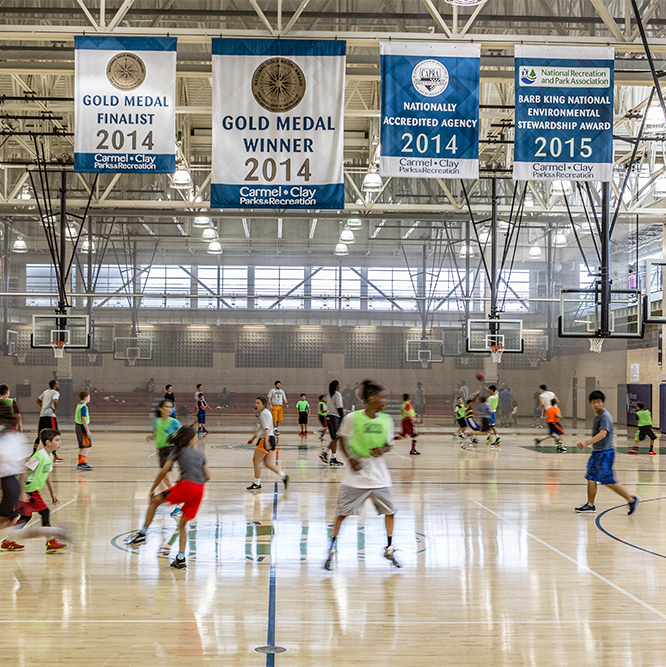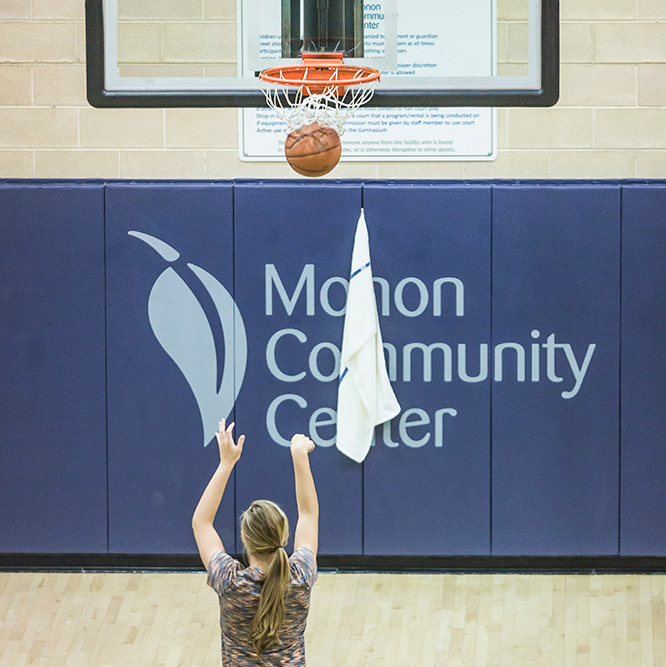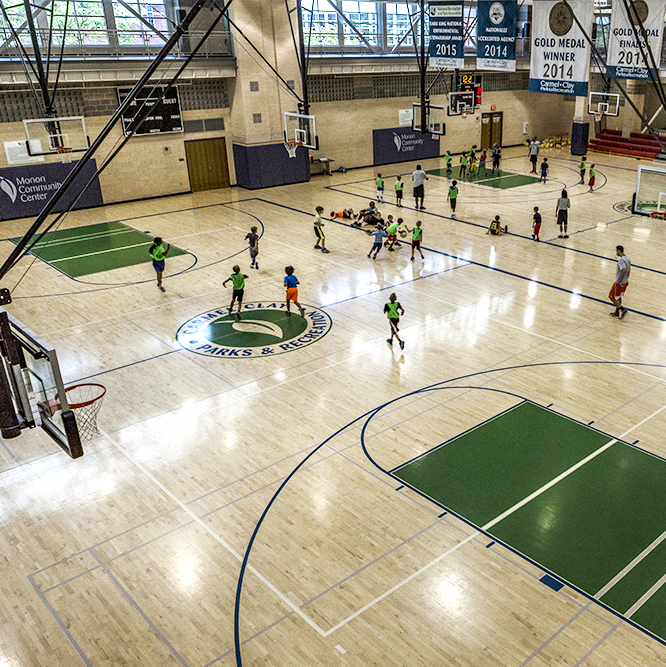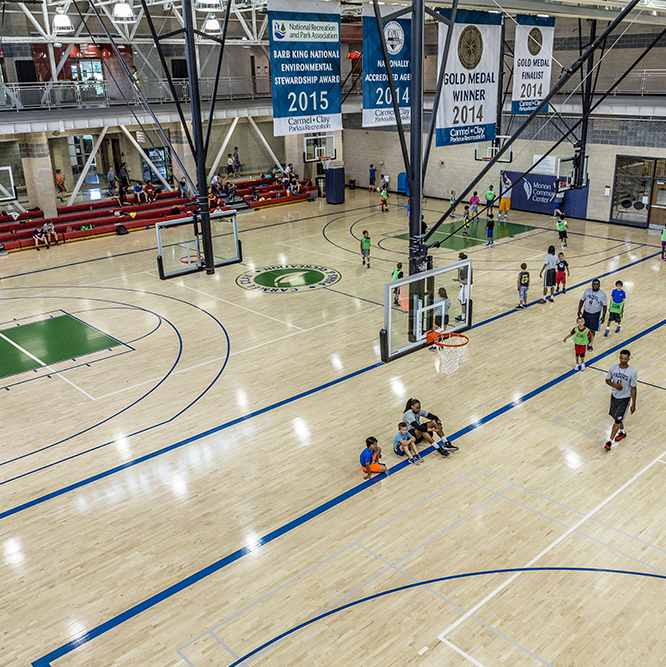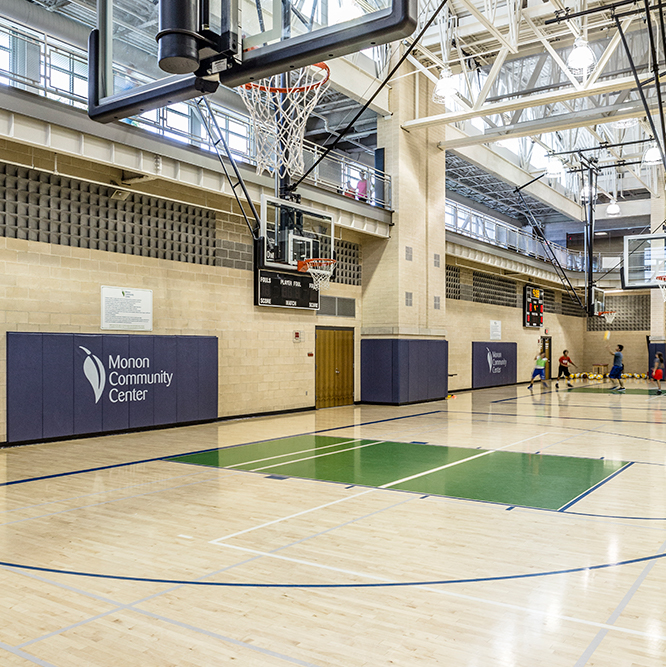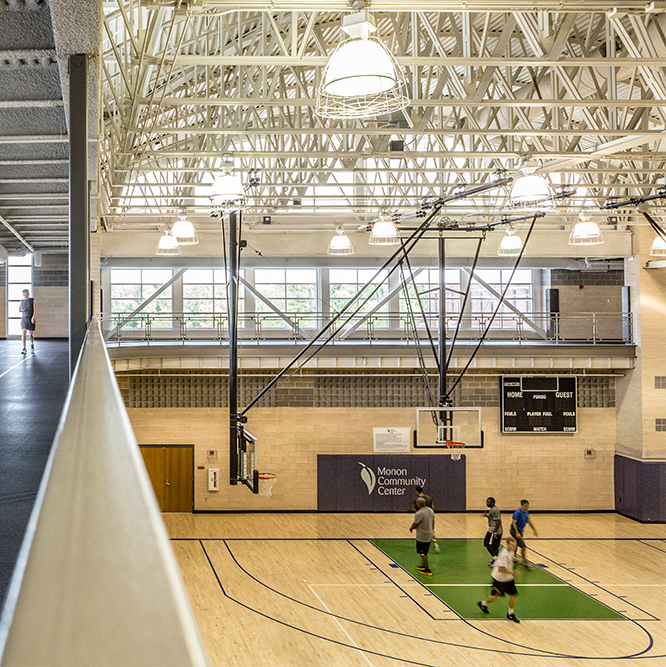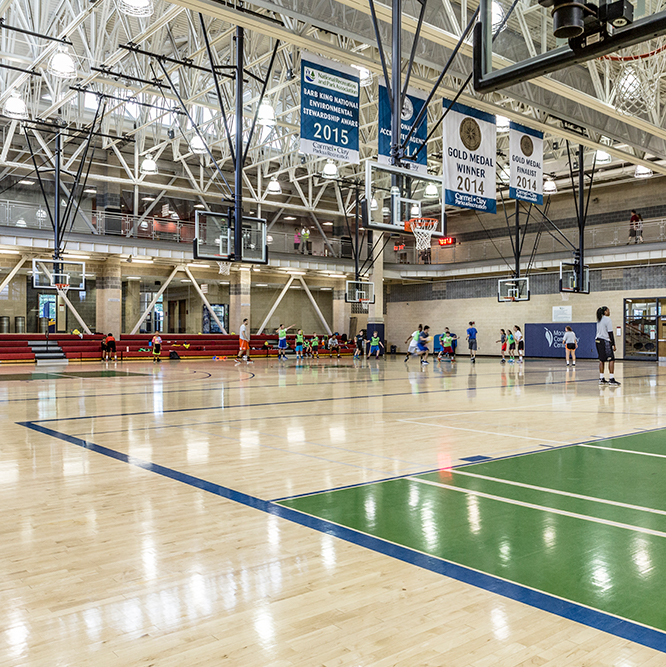 The lunchtime crowd is great for a pick-up game of basketball. Grant H.
Interested in touring the facility in person?
Come in anytime and one of our staff will take you around.
Rules
Guests under 11 years old must be under direct adult supervision.
Food, gum and beverages are prohibited; only water is permitted.
Participants must wear sports-appropriate clothing. Shirts and athletic shoes are required at all times.
Family-friendly language and good sportsmanship are expected.
Dunking or hanging on the rims/nets is prohibited.
Participants must follow the posted schedule and share open courts equally, without bias to age or skill level.
Staff reserves the right to direct gym usage as deemed necessary and remove anyone from the facility who is found in violation of the rules or is disruptive to other guests.