Indoor Track
Two lanes are open for walking only. The indoor track is available for MCC members only during this phase.
The indoor track is 200 meters or 1/8-mile in length. Every other day the direction you go is rotated to help with wear and tear on the track itself as well as on your muscles and joints.
Features
Lockers to store your valuables.
Stretching areas in each corner of the track.
Coat/towel rack and shelf for water bottles.
Track Pass – Currently Unavailable
City of Carmel and Clay Township residents may use the track for free with a Track Pass. You may pick up a Track Pass during your visit to the Monon Community Center.
Residents outside of these two areas may pay the daily rate or purchase a membership for admission into this space. To be eligible for a Track Pass, you must be a current City of Carmel and/or Clay Township resident. Mailing address does not define your residency.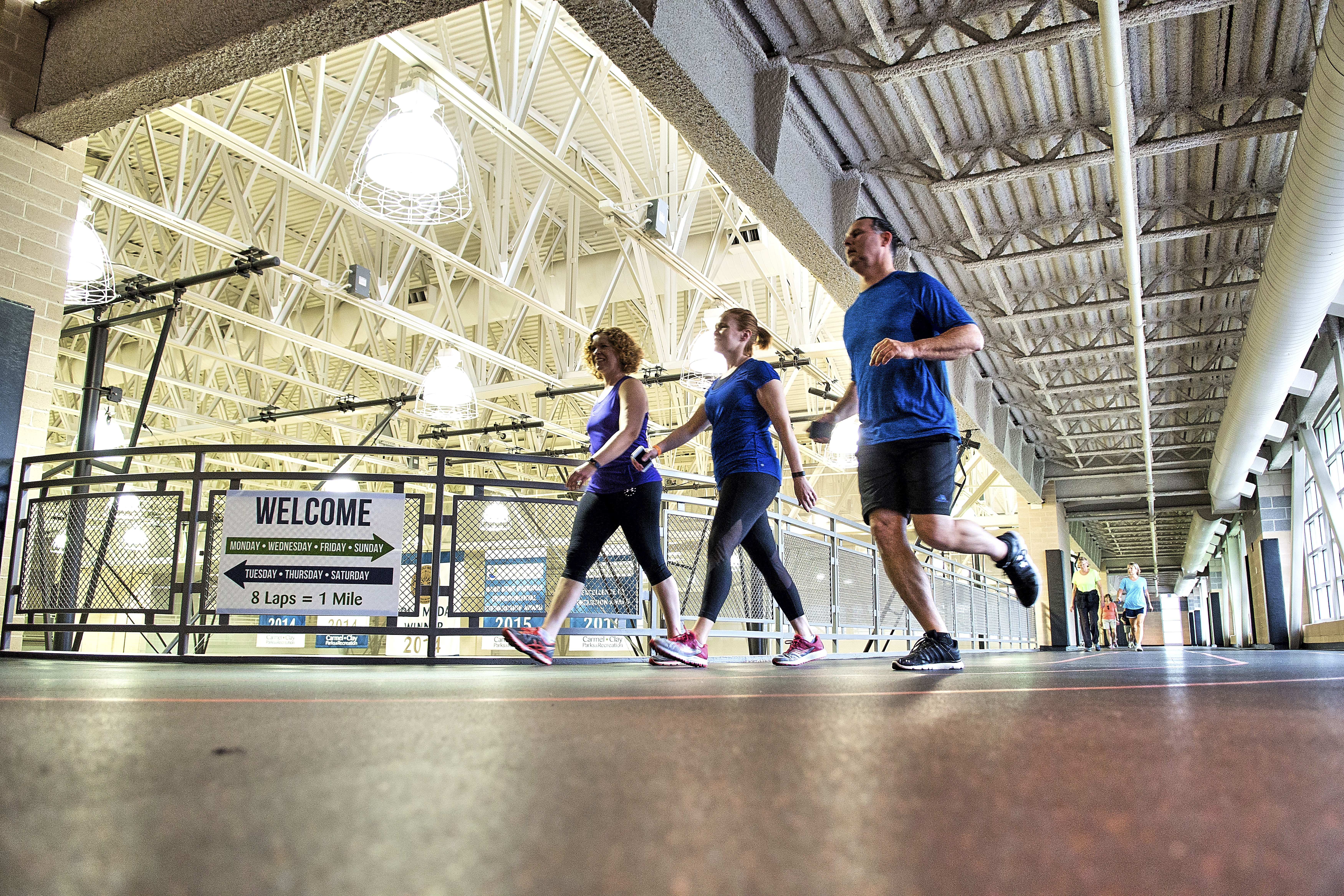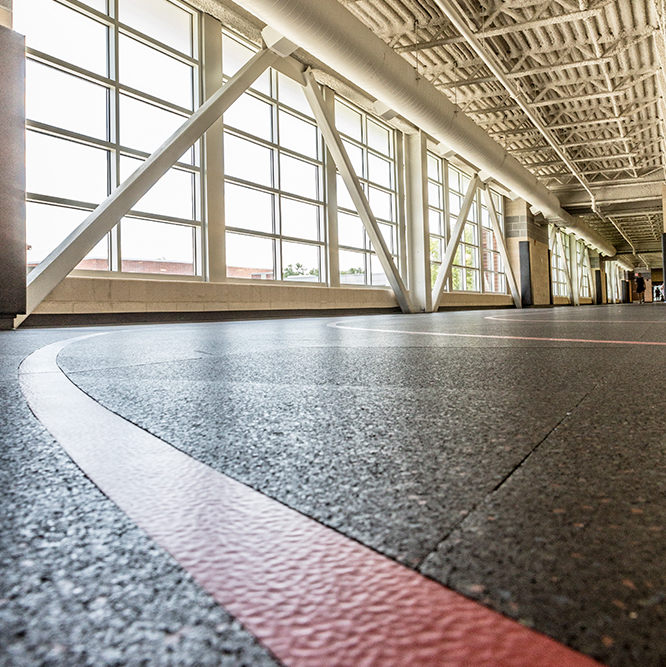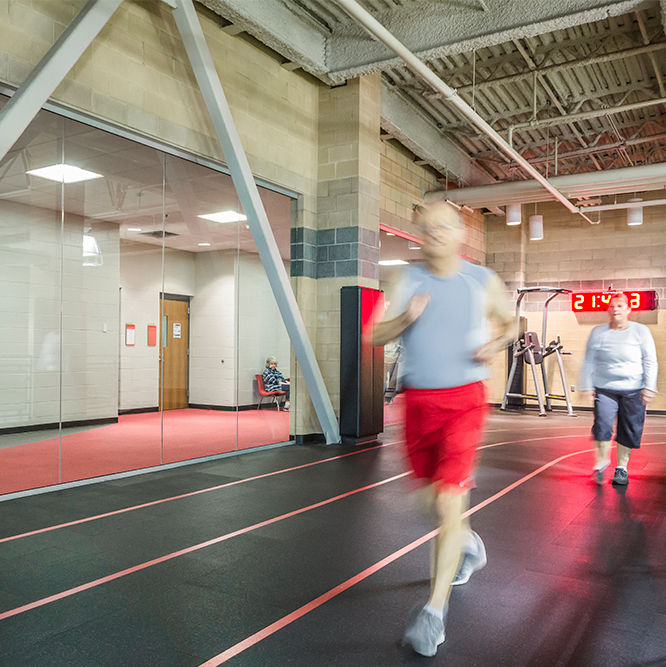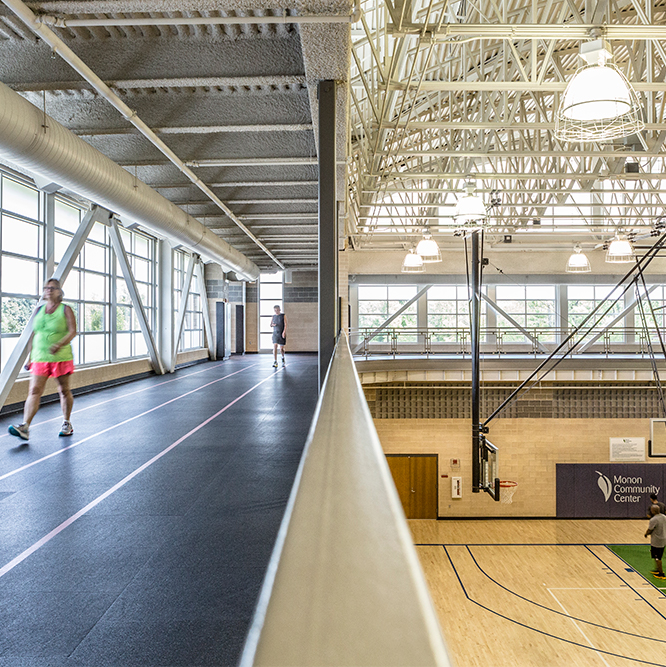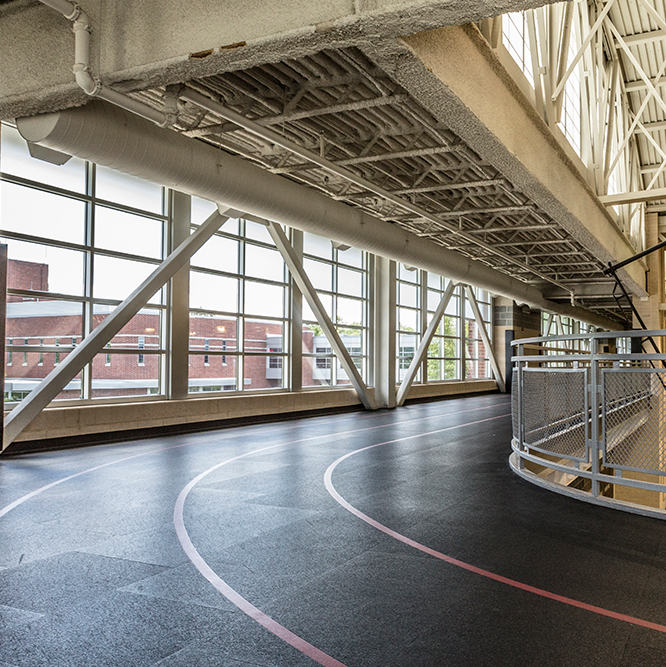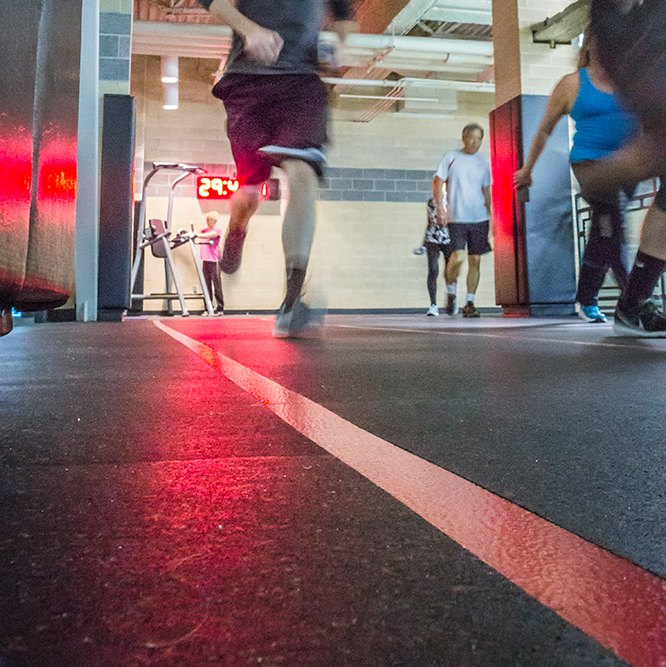 I just love using the indoor track. It is literally the best thing for me. I use it to train for all of my races, both online and virtual when I don't want to be outside. Todd
Interested in touring the facility in person?
Come in anytime and one of our staff will take you around to see the track, indoor pool, fitness center, locker rooms, saunas, gymnasium and more.
Track Rules
8 Laps = 1 Mile
Guests under the age of 11 are prohibited on the track and guests ages 11-13 must be under direct adult supervision.
Direction of travel is indicated on sign at entrance of track.
Please be courteous by using inside lane for walking, middle lane for jogging, and outside lane for running.
No strollers are allowed on track.
To assist in preventing the spread of skin-transmitted diseases, shorts/pants and a shirt (backs and midriffs must be covered) must be worn at all times.
Shoes must be worn at all times.
Carmel Clay Parks & Recreation is not responsible for lost or stolen items.