M

ud Pie Anyone

?
Nature programs are instilling a lifelong sense of wonder

 
Go ahead, ask Carmel Clay Parks & Recreation's resident naturalist Karen LaMere. She'll confirm what our mothers have been saying for years — a little dirt never hurt. You'll most likely get the same answer from LaMere's 2020 summer campers who were literally "hands-on" playing in the soil, taking time to unplug and be outdoors, and discovering how to make mud. And, you guessed it, getting good and dirty in the process.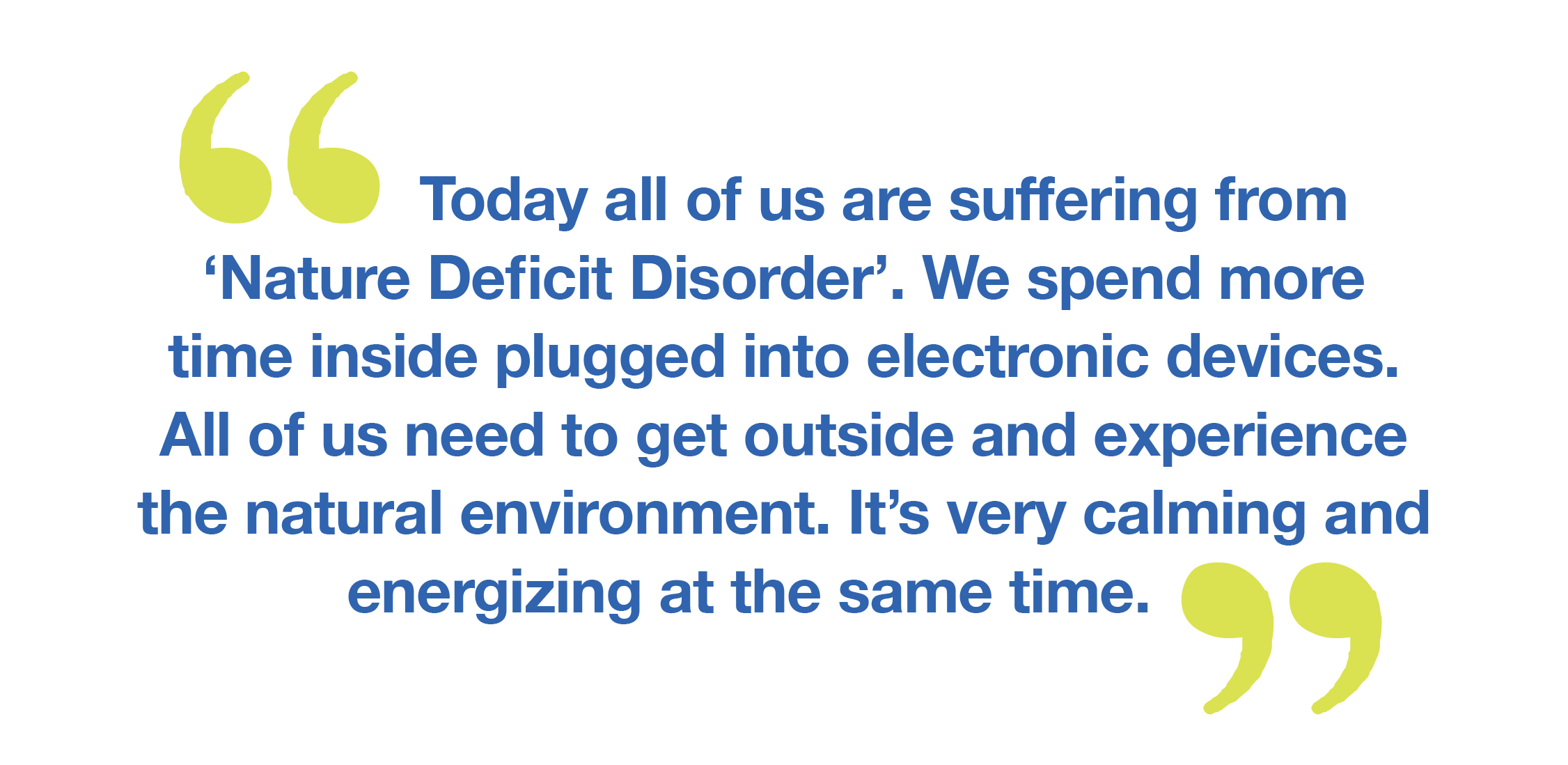 "At CCPR, we've put in place a wide variety of interactive nature programs for all ages from tree identification and birding to tagging monarch butterflies. We need to continue to create opportunities for exploration and connection to nature and how it affects our lives." 
LaMere has always been connected to nature and the great outdoors. She grew up in Michigan on the Kalamazoo River. Her father would take his Saturday morning fishing excursion and was forever bringing home a snake, a jumping mouse, turtles, and anything else he might have found interesting on his fishing trip. She began to wait excitedly for his return each Saturday to see what creature he would bring back home. Her own family can attest to the fact this tradition continues. Today, many creatures call the LaMere home "their" home including American toads, tree frogs, a sand boa, a red-footed tortoise, a hedgehog and a garter snake. Lucky critters.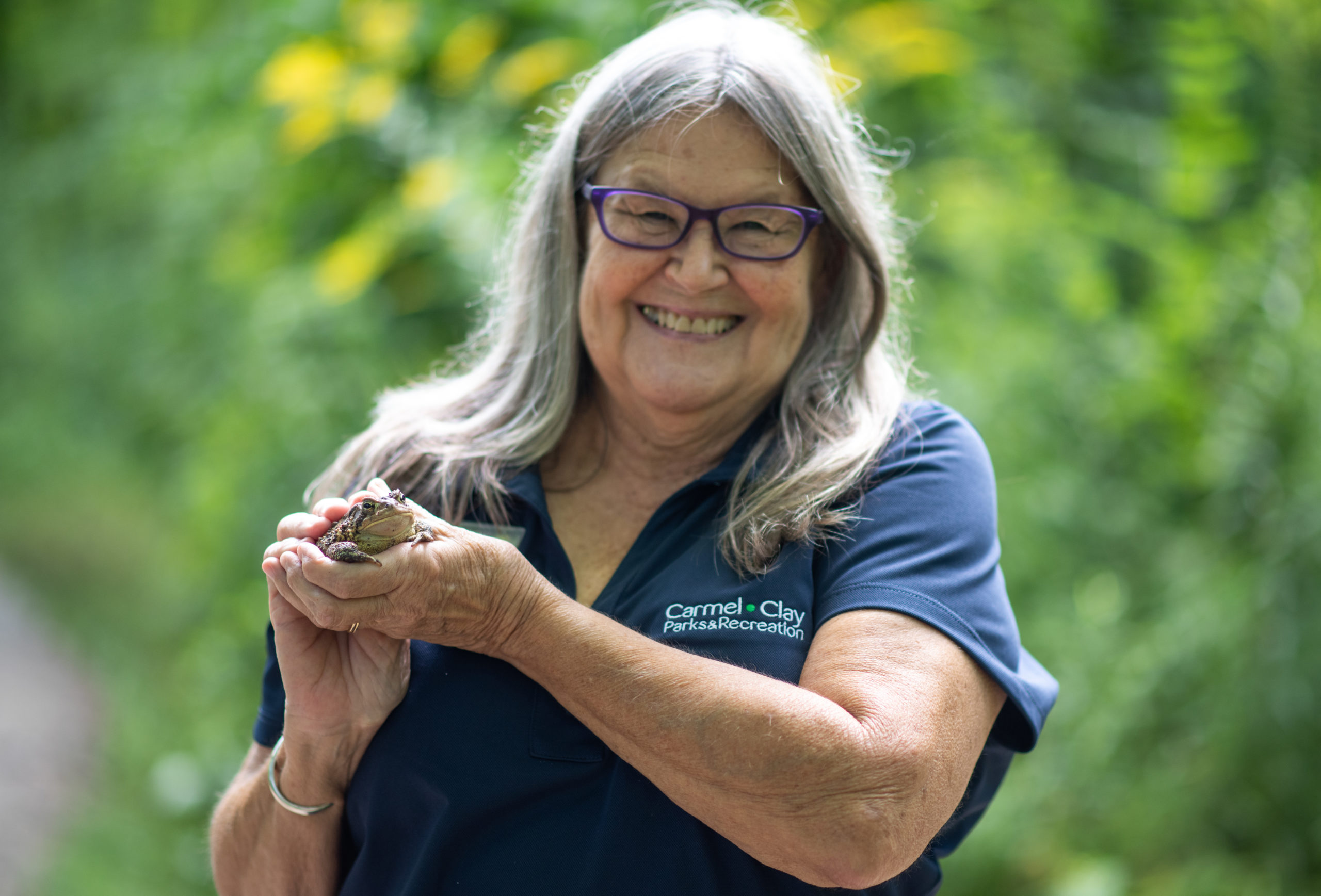 "Maybe the connection to nature has continued through the generations," says LaMere."My grandfather was Ho-Chunk and was born in a wigwam in Wisconsin. The Ho-Chunk cultural ways — which are obviously very prevalent in my life still today — are songs and stories that guide us with values of how to respect the land, the animals, and live in balance with nature."  
Beyond her personal connection to nature, should you be looking for a naturalist subject matter expert, look no further than LaMere. Her bachelor's degree in biology and master's degree in fisheries and wildlife coupled with her childhood experiences growing up in nature centers is the perfect education and a real asset for both CCPR and the community. When she first came to CCPR in 2012, nature camp offerings and programming were struggling to fill out attendance. 
"We had to cancel some of the camps in 2012 but now we have 25 kids in the morning and 25 more kids coming in the afternoon sessions — our nature camps and classes are really growing," says LaMere. "With the pandemic, more than ever, we all need to be outside exploring. We need to be excited about the very first acorn our kids find because that translates into a love of nature discovery and allows for an excitement in learning about new things right in our own backyards."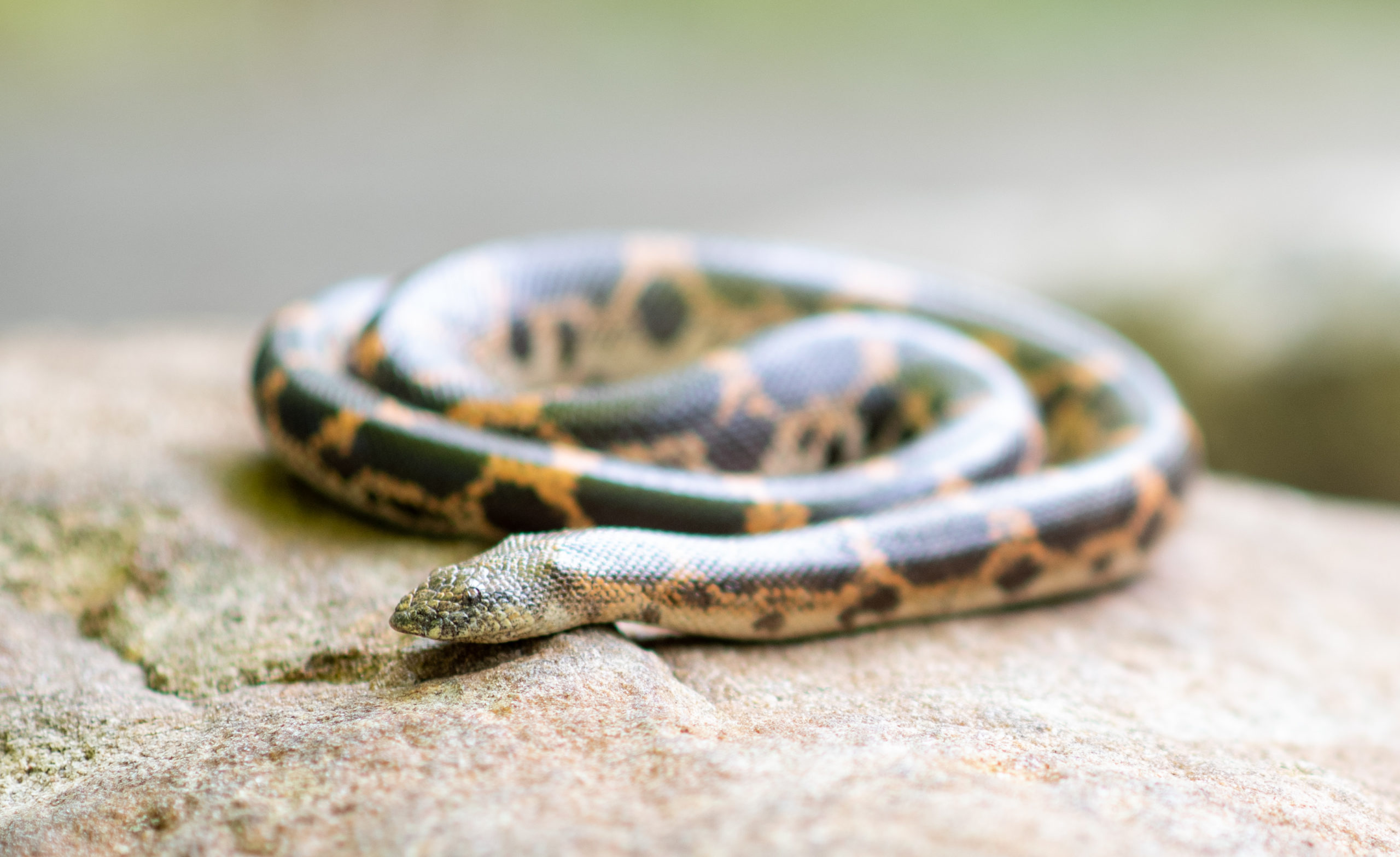 During a Knee High Naturalist program after tapping a tree to get sap, LaMere spotted a kiddo licking his plate after the homemade syrup had been added to a batch of fresh, hot pancakes. She heard the kid's mother say: "We don't lick our plate." The student was unsure at the time, but LaMere assured the mother that we do when we make the maple syrup ourselves. To this day, LaMere says, there is still "syrup plate licking" going on in that home. 
From digging in the mud to beginner discovery classes like knee-high naturalists or adult learners taking the Indiana Master Naturalist course, CCPR is committed to a focus on nature, nature programming and reconnecting the community back outdoors.  
"What is really amazing is that I'll sometimes have a knee-high naturalist start their nature learning journey with us at a really young age," LaMere says. "And, then I see them still involved with discovering nature and taking classes and camps years down the road. That brings me joy as we've hopefully instilled in that young naturalist a lifelong sense of wonder for all things around us."  
Sounds like a mud pie is a great place to start. 
Written By: Sheryl Rodgers
Sheryl focuses on branding and marketing engagement. She's a storyteller, editorial and media consultant, and brand builder. This story was written in partnership with Pickett & Associates.