Reimagining Meadowlark Park 
Restoring wetlands supports native habitats and local community
Meadowlark Park may be the best-hidden gem in downtown Carmel … and it's about to get a whole lot brighter. Located in the heart of the city's Arts & Design District, this park offers a complete escape into nature and outdoor recreation just steps from the hustle and bustle of shops and restaurants.  
For the last 20-odd years, the park has been home to a playground, fishing pier, nature trails, and half-basketball court. On April 1, the park will close as it undergoes construction as part of our Reimagining Parks initiative.  
Listening to Our Past to Create our Future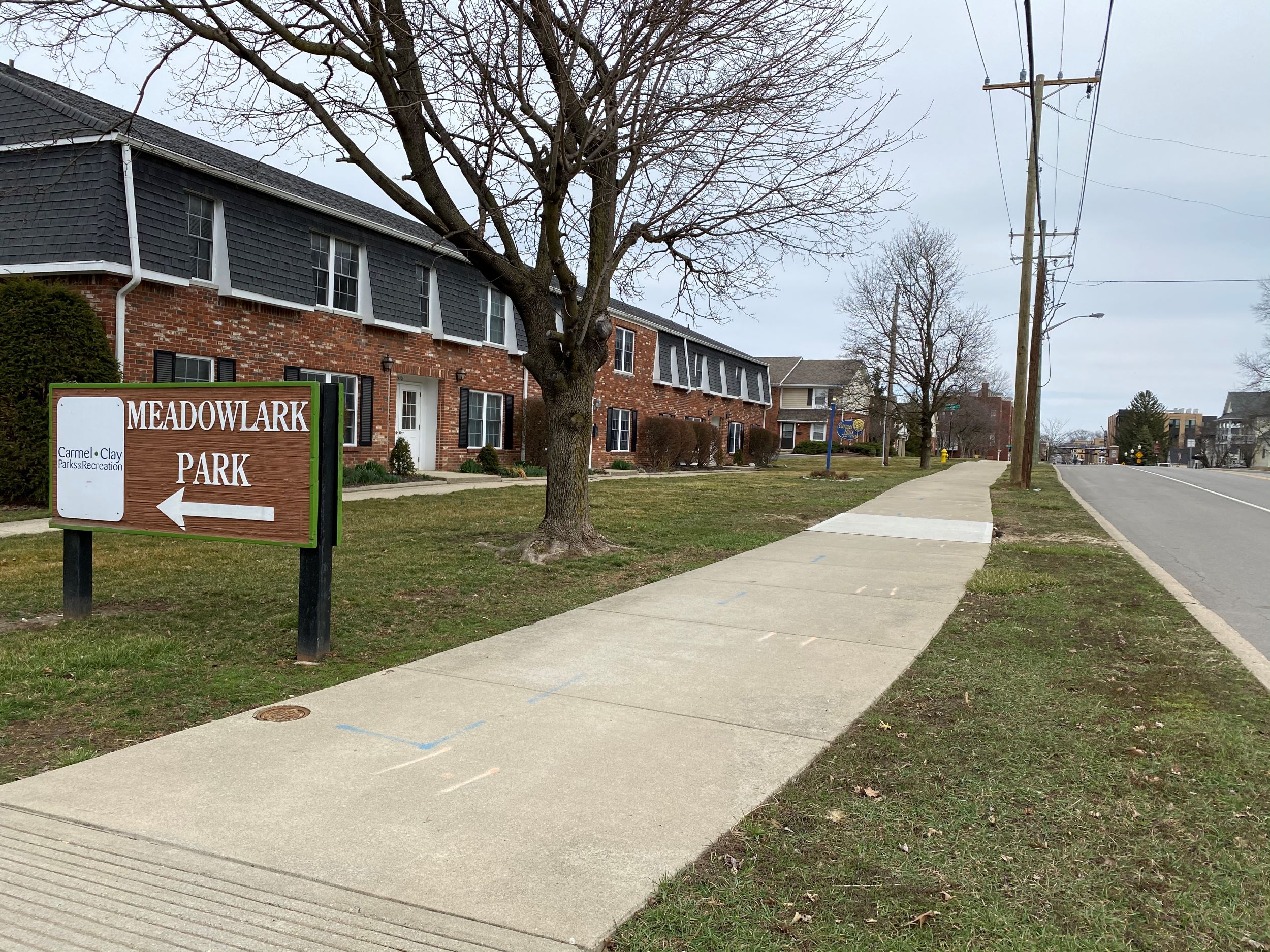 When the park was first developed in 1995, the amenities reflected the needs of the community at that time. Since then, it has largely remained untouched as far as updates go. 
Before its development, the park was mostly wetlands. Because it's more difficult to develop wetlands for building habitation (residential or commercial), many wetlands across the country are being restored as naturalized parks returning the lands to their intended use.
Now we have the unique opportunity to restore the land to what it once was. What it's been asking to be. Over the next few years, the east side of the park will return to wetlands and prairie. 
"Naturalizing the land is a thoughtful approach to the park's design. The original layout was doomed because the park's topography creates low wet areas," says Michael Allen, CCPR parks and natural resources director. "Over the years as we've managed the park and playground areas we've dealt with a lot of standing water. Now we're trying to use what's already there to our advantage and improve habitat quality." 
Benefits of Wetland Restoration 
Unlike installing new playground equipment or pickleball courts (Both of which this park will have!), restoring wetlands is a lengthy process that can take years to accomplish. Over the next 2-5 years when you visit Meadowlark Park, you'll see the wetlands come to life.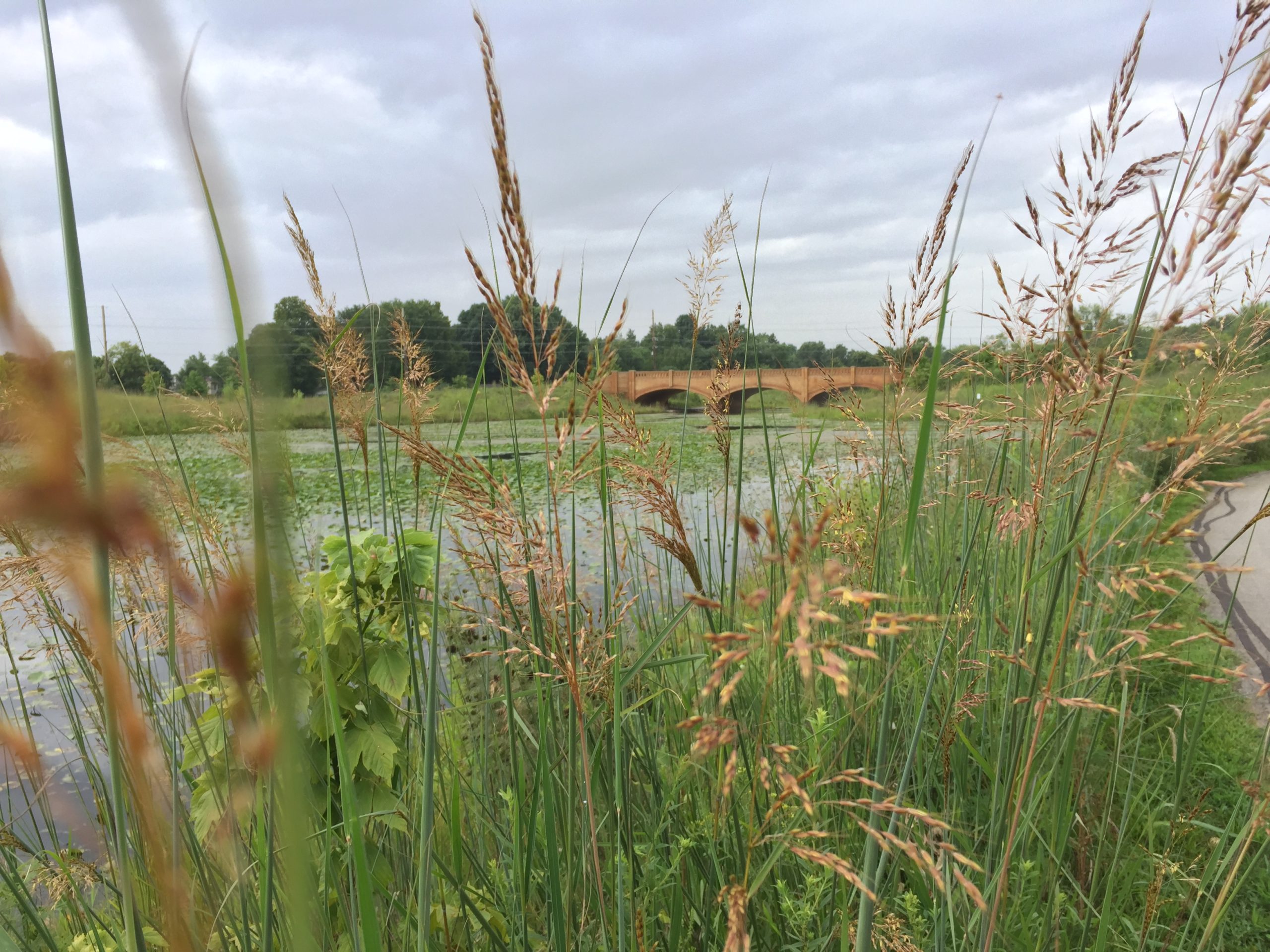 1. Building a Thriving Wetland 
One of the first steps in restoring wetlands is determining what would naturally grow in the area. Our Parks and Natural Resources team is working with landscape architects to develop a seed list that reflects what would natively grow in this area. Our natural resources coordinator Joanna Scott shares building a seed list is like putting a puzzle together. 
"I really enjoy putting seed lists together. When you get started, you're looking through thousands and thousands of species to find what is right for a certain area," says Scott. "There's a lot to consider. We start by looking at the natural land to determine which plants will thrive in which areas. Things like soil type, drainage, and topography all play a role in deciding which plant communities will thrive in certain conditions. We also think about bloom times because we want it to be aesthetically pleasing for park visitors to enjoy year-round." 
Scott notes that native plant species have deeper root systems that often grow down before they grow above the soil.  The species we plant will be complemented by plant species that begin to grow organically as part of the soil seed bank. Soil naturally stores dormant seeds—sometimes for 100+ years—and these species will begin to emerge as natural vegetation when the environment is right. We will also manage the area for any non-native species that come up through the seeds as well.
2. Robust Wetlands Create Robust Habitat 
Restoring wetlands allows us to support our native wildlife. Once established the wetland will create a robust habitat for a variety of plant and animal species. Mammals, reptiles, birds, amphibians, insects, plants, and fish can all be part of a wetland ecosystem. According to the U.S. Environmental Protection Agency, "Wetlands are among the most productive ecosystems in the world, comparable to rain forests and coral reefs."
"Wetlands can be ephemeral, so throughout the year park goers will experience different wildlife," shares Scott. "By letting the land be what it wants to be we're also providing space for more critters, each serving their own ecological role. I'm excited to see what this area becomes over the next few years. Migratory birds already use this area, especially around the pond, so it will be interesting to see what other birds and wildlife we start to see. This park will be great for nature lovers."  
3. Wetlands are Nature's Sponge
But wetlands aren't only useful for plants and animals, they're useful for humans too. Wetlands act as a natural water filtration system … and also a giant sponge. Remember those deep-rooted plants we mentioned earlier? When there are big snow or rain events, they can absorb large amounts of water to reduce flooding or standing water as well as filter out pollutants. This is also important to consider as we continue to build and expand park amenities.
Meadowlark Park will be home to a new playground, new pickleball courts, and an expanded parking lot. These exciting updates come with ecological responsibility. Whenever something new is built, it covers land that was once able to help absorb stormwater. The restored wetlands will be able to help manage the additional water that sheets off the new development.
4. Opportunity for Education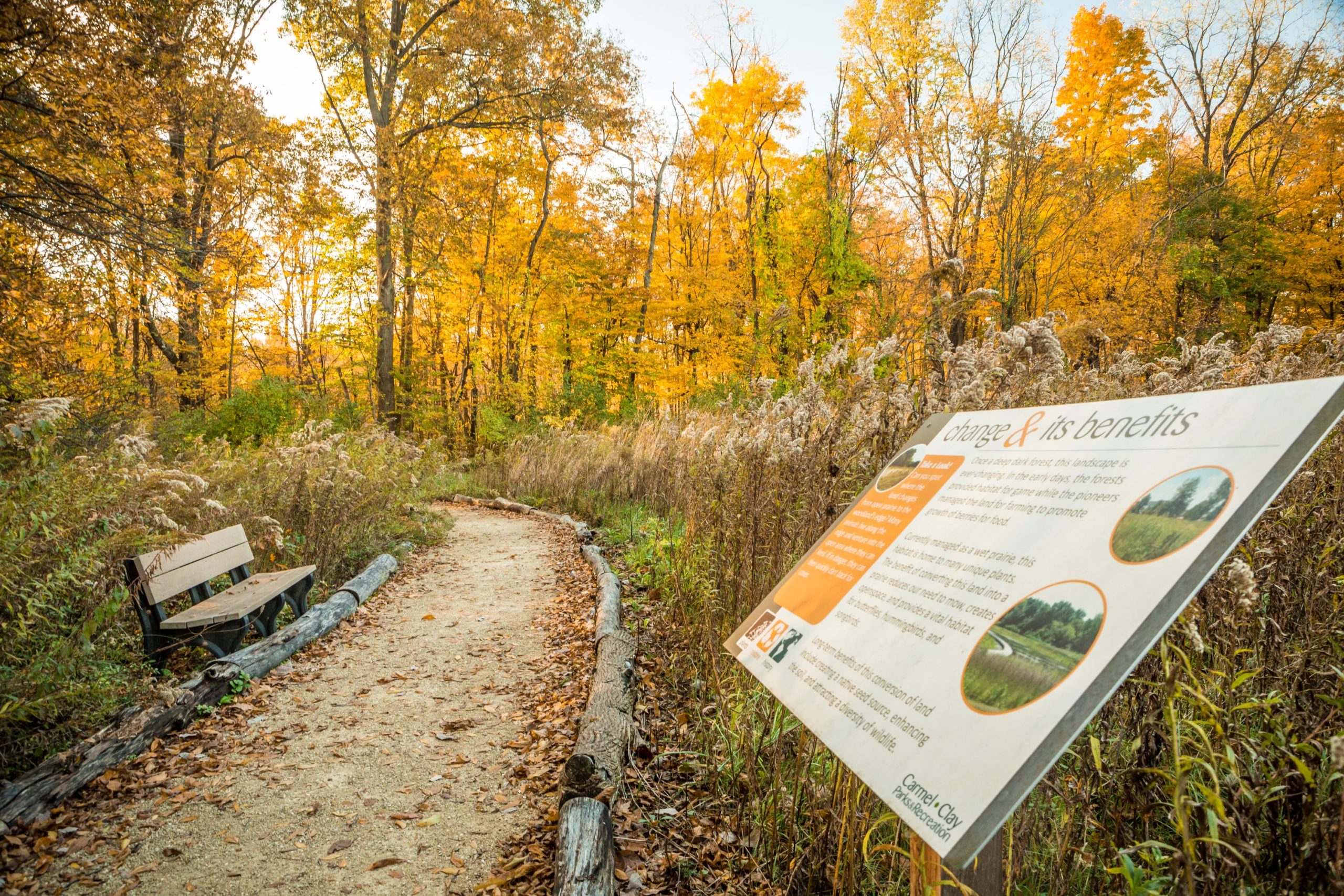 At each of our parks, we strive to provide an opportunity to not only view nature but experience it and learn something new. Meadowlark Park will certainly provide that opportunity for parkgoers. An accessible boardwalk will thread through the restored wetlands so you can get an up-close look at the animals and plants living there.
New interpretive signage will help give context to the natural world that exists right where you're standing—both seen and unseen. 
All that talk of nature and you may have forgotten this will be right in the heart of downtown Carmel. As an organization, Carmel Clay Parks & Recreation provides many resources to the community. We are thrilled to offer more accessible nature education. And this is just part of what the reimagined Meadowlark Park will have to offer. 
The park closed to the public on April 2021 and reopened in June 2022. Stay tuned to carmelclayparks.com/reimagining-parks for the most up-to-date information about this and other Reimagining Parks projects.
---
Q&A with Director Klitzing and City Councilman Jeff Worrell
Written By: Jylian Riches
Jylian is the Marketing & Communications Director for Carmel Clay Parks & Recreation. She oversees the Department's marketing efforts and has written the creative for numerous marketing publications and campaigns.