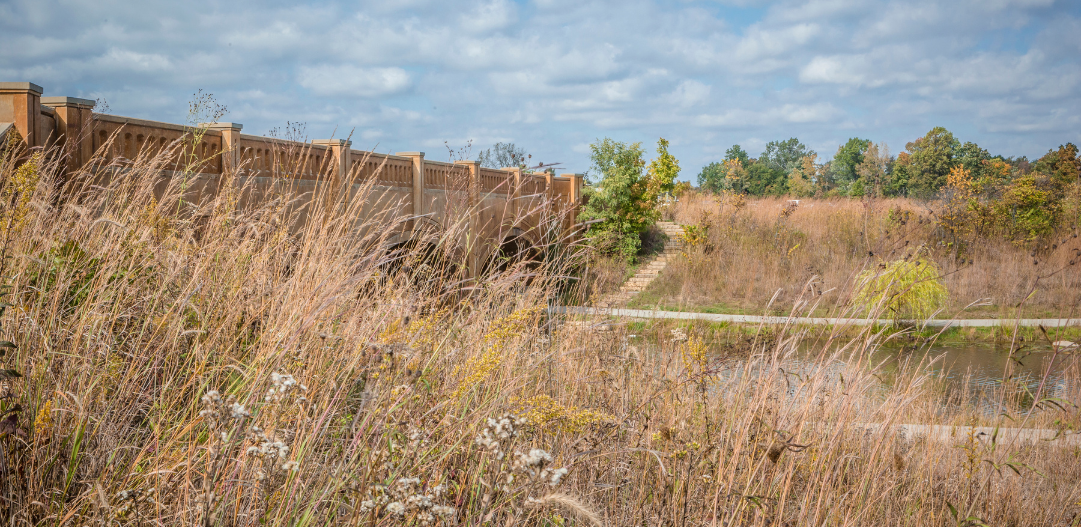 Have you ever noticed the "tall grass" growing around our parks? We did not forget to mow the grass; instead, we are maintaining a prairie. Prairie is a complex ecosystem of native tall grasses that provide structure and pollinator-friendly flowers that feed bees, butterflies, moths, and more. Not only that, but prairie plants have deep roots to absorb and retain rainwater and they keep the soil in place. They are working overtime to provide healthy natural areas! We maintain prairies throughout our parks because they are native and provide fantastic habitat for wildlife.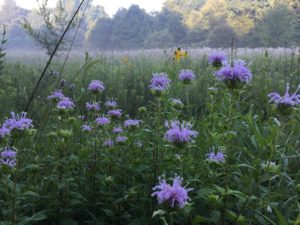 Just like your plants and landscape at home, our native prairies require maintenance from time to time to encourage new growth and keep weeds at bay. Prairies depend on disturbance events at irregular intervals for healthy ecological function. Historically, these disturbances included wildfires and grazing by ungulates, such as bison. We have not seen any bison around Carmel lately, so we must find other ways to mimic that disturbance. We do this with periodic mowing and occasional prescribed burns.
But what about those "Grow, Don't Mow" signs found all over the parks? Good question! We have placed those signs to educate the community on the importance of growing native grasses and pollinator-friendly plants.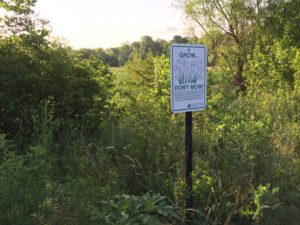 These signs indicate areas that we are managing as a prairie. While most of the time these areas will be covered by tall grasses, you might see park staff on a tractor mowing the prairie. Don't worry, we take many factors into consideration when we plan to mow an area:
Time of Year: We mow outside of bird nesting season, typically late fall through early spring
Site Condition: When the ground is not too soft where ruts could occur from a tractor
Frequency: We mow our prairies on a rotation, following historical disturbance return intervals
Age of the Prairie: Prairies have different maintenance needs depending on how well-established they are. Newly planted prairie may need to be mowed more frequently to keep weeds down.
*Did You Know: Prairie plants can take up to 5 years to fully establish!
If you enjoyed this blog, check out our Park Stewardship page to learn more about the natural resources in our parks and how we manage them.