Carmel Clay Parks & Recreation Invites Community to Explore Bear Creek Park
Limited weekend hours begin Sept. 25
Carmel, Ind. (Sept. 24, 2021) – Beginning Saturday, Sept. 25, Carmel Clay Parks & Recreation invites the community to explore Bear Creek Park on weekends from 9 a.m. – 5 p.m. We encourage the public to share feedback about their experience via an online survey.
Survey responses will be considered during the Master Plan process to help shape and guide the ultimate design of the park's development over the next several years. 
Details: 
Bear Creek Park is located at 14330 Shelborne Rd, Carmel, IN 46074.
The park will be accessible on weekends (Saturday and Sunday) from 9 a.m. – 5 p.m. starting Sept. 25 until further notice.
The park has marked trails, parking, and port-a-lets available.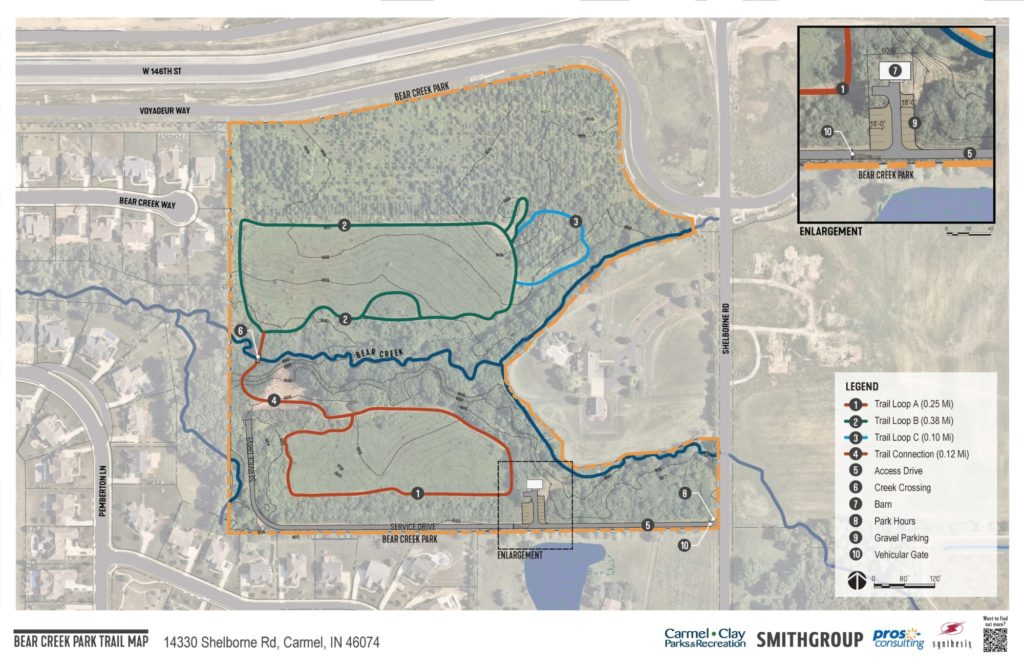 Bear Creek Park was purchased in 2020 and is comprised of 26+ acres of undeveloped land.
Additional public workshops, park visits, and online options will be offered throughout the Master Plan process. Stay tuned to CCPR's social media and carmelclayparks.com/parks/bear-creek-park for more information.
Learn More about Bear Creek Park