Adaptive Programs
Join the Community
Adaptive programs are geared toward individuals with disabilities. We believe that everyone should participate in leisure opportunities that allow for performance at their highest level, and we encourage participation by all ages and abilities.
While we have to offer a modified schedule of programs this summer, we are bringing adaptive programming to all age groups. 
Registration for Winter/Spring Programs Opens Dec. 15
We are happy to share that you can participate in a variety of our winter/spring programs from home with our virtual option. As you look through the program guide you'll see "also offered virtually" in purple next to the title for programs that have a virtual option.
We take your safety seriously. Please note, most January programs are being offered virtually only.
COVID-Related Procedures for Programming:
Each room will be cleaned before and after each program.
If program supplies are used, they will be cleaned before and after each program.
Program supplies will not be shared between participants.
Mask should not be worn in Aquatics, Sports and Wellness programs unless notified.
Masks should be worn in Nature, Creative Arts, Enrichment, and Science & Technology, + Senior programs unless notified.
Physical distancing guidelines should be followed.
View OUR ADAPTIVE Video Playlist
ADA Modifications
All of our programs are inclusive. If you or your family member would like to participate in any program or use our facility, we can make modifications to meet your needs. Requests for modifications must be made at least one month before participation. 
Sponsorship Opportunities
Sponsors and volunteers help make our adaptive programs successful and low-cost for the community. 
Weather Policy
In case of inclement weather, outdoor programs will be canceled or moved indoors. Please call 317.843.3870 to receive the most up-to-date program cancellations and changes.
2021 Winter/Spring Program Guide
Due to COVID-19, some of these programs may be cancelled.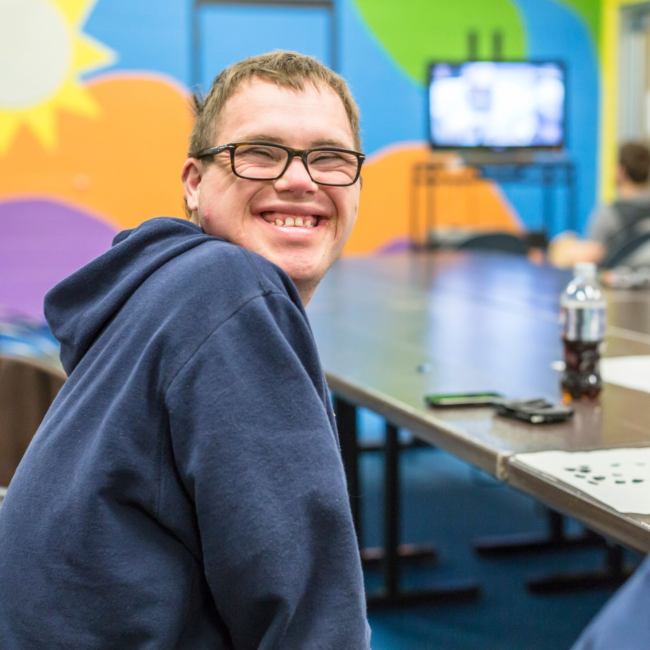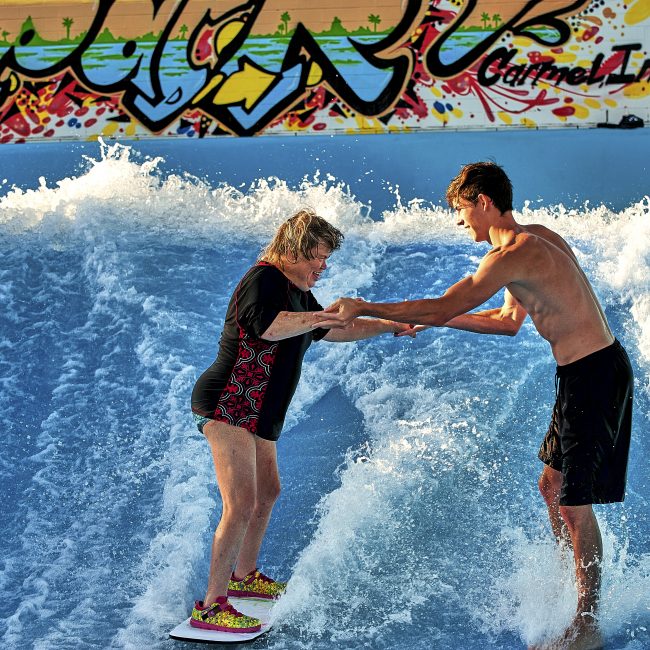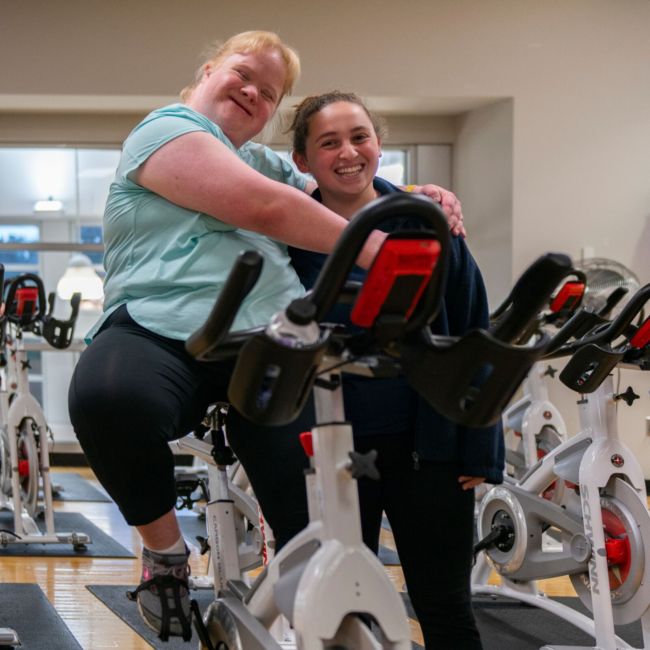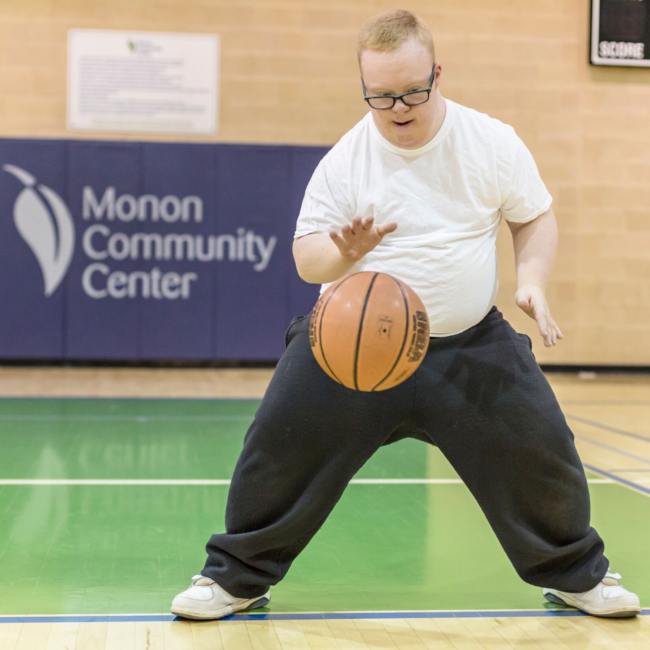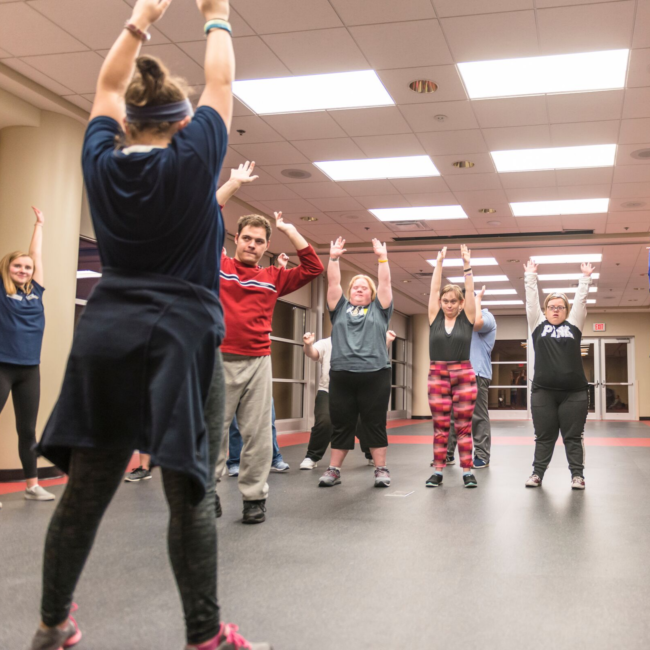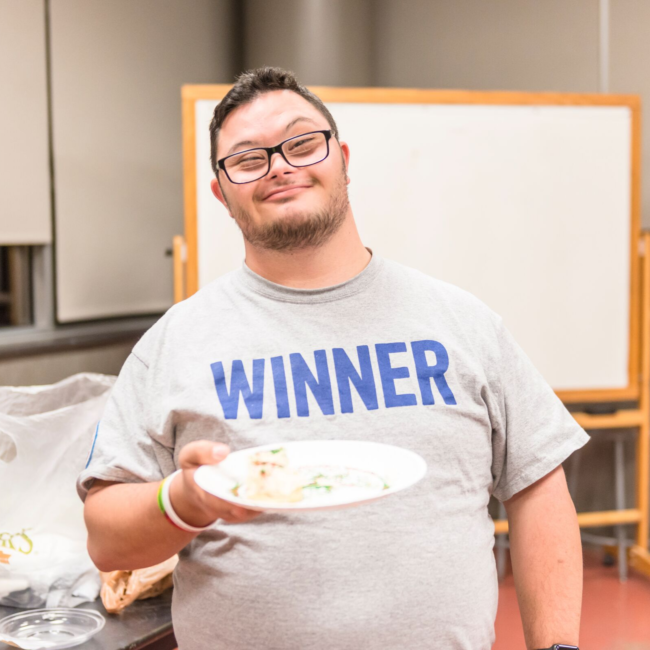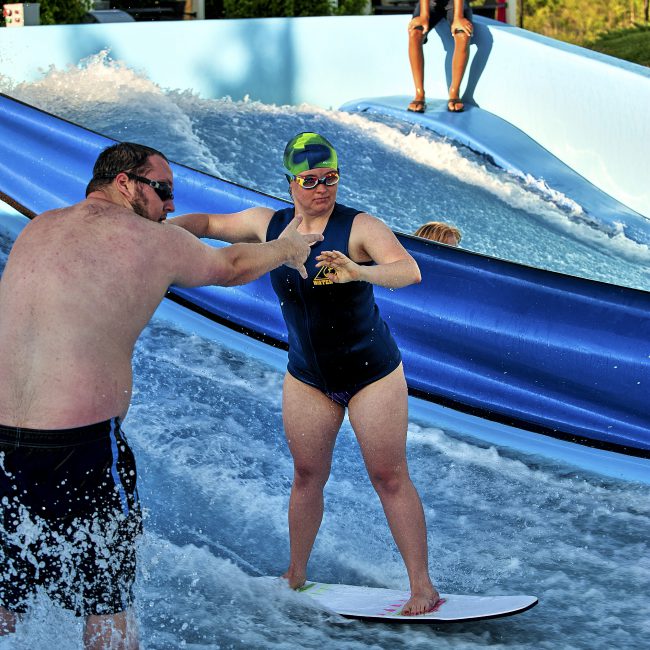 Get involved and join our adaptive community today!
We believe that everyone can participate in their community and enjoy recreation activities.

Katie Smith, Inclusion Supervisor