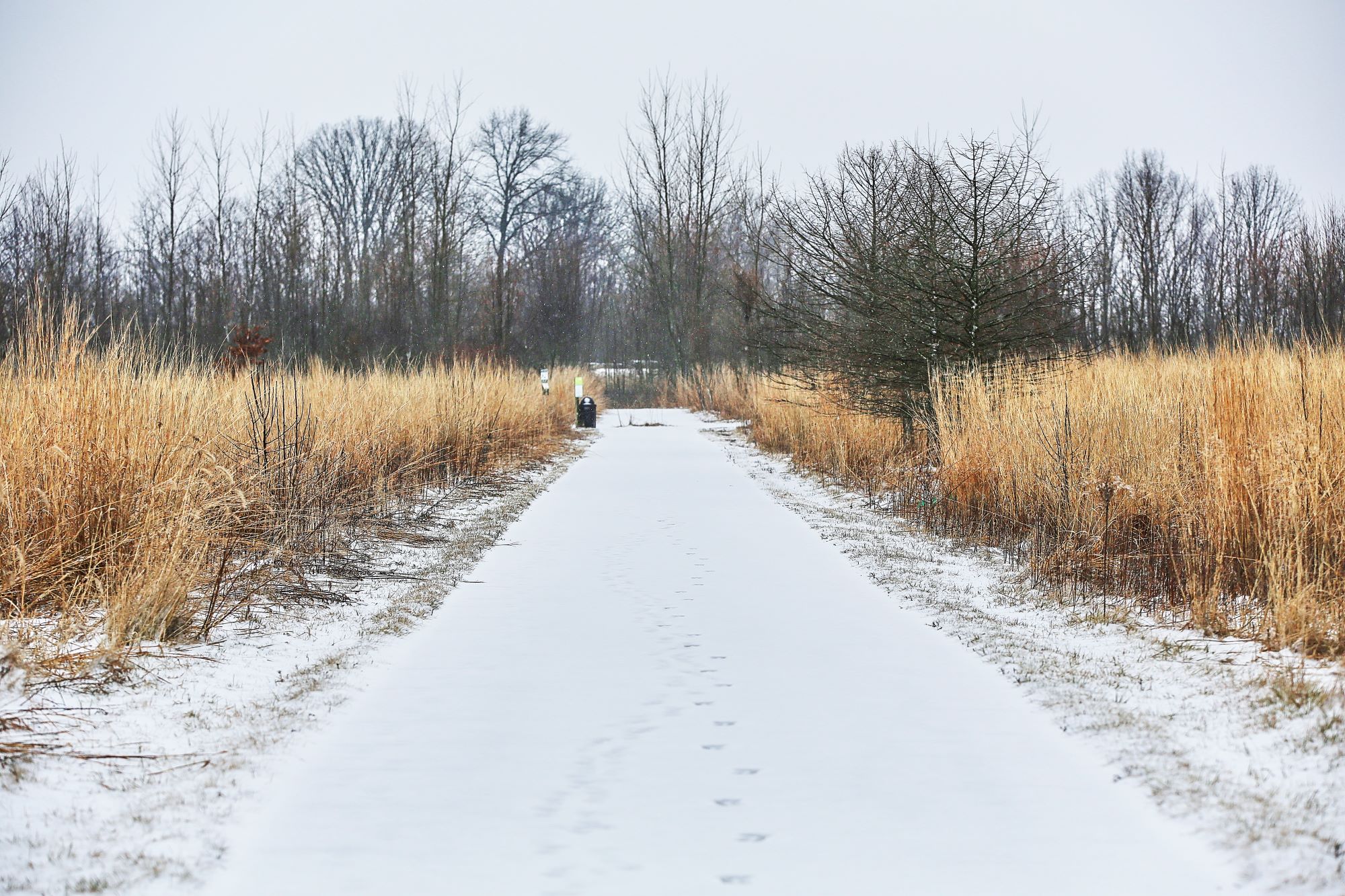 5 Ideas for Exploring Nature this Season 
It's the start of a new year and a time to ponder what a new year's resolution may look like for you. This year, choose nature! 
2020 was a trying year. As we head into 2021, it's important to think about our physical health and our mental well-being too. Oftentimes, we set goals for ourselves early in the year only to find that they take too much time out of our days or cost too much money, and so these expire quickly. I certainly hope that you can keep your goals, but I challenge you to consider incorporating another goal. It's a goal that is always available to us, it has no cost, and it comes in a variety of options. What I'm referring to is a connection to nature.  
Benefits of Spending Time in Nature 
In recent years, spending time in nature has been replaced with sedentary activities like watching TV, surfing the internet, or playing video games. Greenspace has been replaced by "screen space" in children's free time. (Geoffrey Godbey, Outdoor Recreation, Health, and Wellness). If you can afford the time it takes to spend in nature (and it doesn't have to be much!), there are a vast array of benefits that you can gain from it.   
Not only does being in nature allow you to gain a deeper appreciation for our earth, but studies have shown spending time in nature can have significant health benefits and it's incredibly good for us: 
Lowers blood pressure 
Improves mood 
Lowers your risk for certain diseases, like hypertension, liver disease, and cardiovascular disease (McCurdy et al., Using Nature and Outdoor Activity to Improve Children's Health) 
Ideas for Getting Outdoors 
There are so many ways to incorporate nature into your resolution! You could take a walk through the woods or maybe try to locate as many bird species as possible. Nature connection can look vastly different but still hold the same benefits.   
At Carmel Clay Parks & Recreation, we have many opportunities for you to engage with the outside world, whether it's visiting a park or enrolling in one of our nature recreation programs. Here are a few ideas for getting started this winter:  
Winter Hike at Central Park: Woodland Gardens or East Woods  
Both are wooded areas where you can spot several species of birds, including owls. Owls will often make homes in small holes of trees previously created by woodpeckers or other critters. As you are hiking, take a glance up at these holes- you never know when one may be occupied. Spotting an owl peeking its head out is always a treat!  
Take in the Frozen Views: Hazel Landing or River Heritage Park 
At both Hazel Landing and River Heritage Park you can stand get a peek of the White River! From the riverbank you can watch river ice form in ornate detail or catch a glimpse of the winter life of a river critter, like a muskrat or beaver.   
Spot Animal Tracks in the Snow: Choose a Greenway to Take a Walk  
Whether you walk the White River Greenway, Monon Greenway, Hagan-Burke Trail, or Greyhound Trail – you are sure to find animal tracks in the snow. Oftentimes, animals such as deer and squirrels will use paths that are already made to move around. Why make a new path when one is already established? After fresh snow, walk a path and count the various tracks you see.  
Start a 2021 Field Journal: Observe Nature + Document It  
There are many ways to keep a nature journal. Depicting what you see through drawing, jotting down the sounds you hear, or maybe even writing down how you feel, all are excellent ways to connect to the world around us. For more tips on starting a field guide, click here! 
Plant Identification: iNaturalist 
Have you ever tried to identify a tree by its bark or its buds? In winter, when all the leaves have fallen, tree identification is possible by looking at what is left–the bark and the buds. If identifying plants is something you're interested in, consider joining us for our free iNaturalist program. iNaturalist is an app that allows you to take photos of plants to identify and document them! In our iNaturalist program I will walk you through how to use this app! Click here to register. 
I hope these ideas sparked an idea for a nature-related resolution for you!  
Some additional resources for you: 
References:  
Godbey, G. (n.d.). Outdoor Recreation, Health, and Wellness. Retrieved from https://media.rff.org/documents/RFF-DP-09-21.pdf  
McCurdy, L.E., Winterbottom, K.E., Mehta, S.S., Roberts, J.R. Using Nature, and Outdoor Activity to Improve Children's Health. Retrieved from Using Nature and Outdoor Activity to Improve Children's Health (yukonschools.ca)