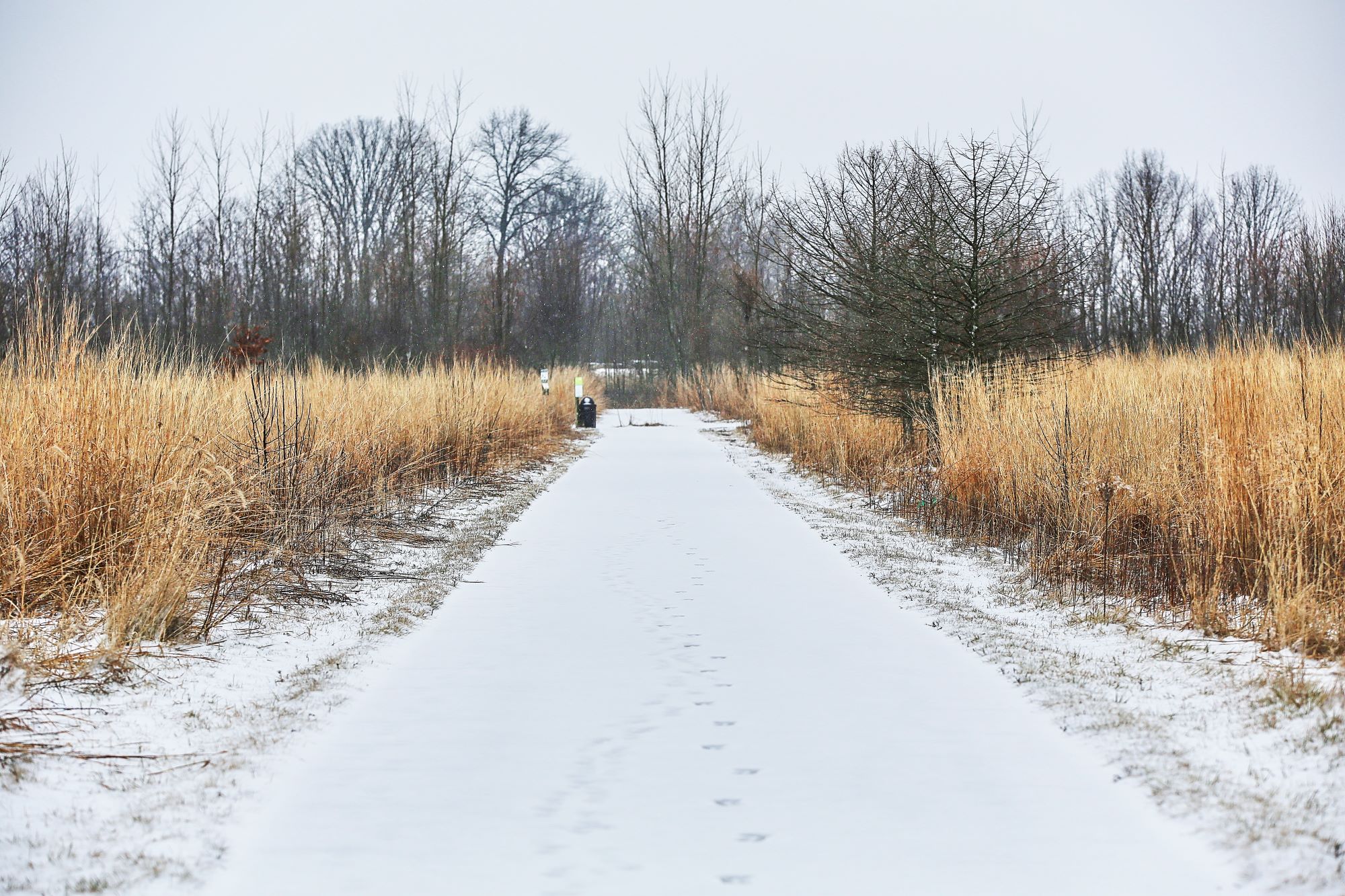 5 Ideas for Exploring Nature this Season 
It's the start of a new year and a time to ponder what a new year's resolution may look like for you. This year, choose nature! 
The start of a new year can be a natural time for setting goals and re-evaluating your priorities. Bundling up and venturing into the cold may not be your first instinct, but it can be more rewarding than you think. Not only does being in nature allow you to gain a deeper connection with the world around you, but studies have shown spending time in nature can have significant health benefits:
Lower blood pressure.
Improved mood.
Lowered risk for certain diseases, like hypertension, liver disease, and cardiovascular disease.
How to Get Connected
There are so many ways to connect with nature. You could take a walk through the woods and listen for birdsong, try to identify plants, or simply take a moment on a bench to be in the present moment. Meaningful connection is different for each person, but important for everyone.  
At Carmel Clay Parks & Recreation, we encourage you to engage with the outside world, whether it's visiting a park or enrolling in one of our nature recreation programs. Here are a few ideas for getting started this winter: 
Winter Walk through Central Park: Woodland Gardens or East Woods 
Both are wooded areas where you can spot several species of birds, including owls. Owls will often make homes in small holes in trees previously created by woodpeckers or other critters. As you are hiking, take a pause to look up at the trees. Spotting an owl peeking its head out is always a treat! 
Sights for Sore Eyes: Hazel Landing or River Heritage Park
Both Hazel Landing and River Heritage Park offer great views of the White River. Take a moment to slow down and watch the water flow from the newly renovated, wheelchair accessible overlooks at River Heritage Park. You may even see a beaver or muskrat busy at their work.  
Spot Animal Tracks in the Snow: Choose a Greenway to Take a Walk 
Whether you choose the White River Greenway, Monon Greenway, Hagan-Burke Trail, or Greyhound Trail, you are sure to find animal tracks in the snow. Oftentimes, animals such as deer and squirrels will use established paths to make their way through the woods. After fresh snow, walk a path and note how many different types you see.
Start a Field Journal: Observe Nature + Document It 
The best way to keep a field journal is however you want! Start by finding somewhere that inspires you. If you like to draw, make a sketch of the area around you. You can write down how being in nature makes you feel. Maybe you hear a funny bird call; jot down how it sounds to you and see if you can identify the bird when you get back home. The creative potential is endless! For more tips on starting a field guide, click here.
Know Your Neighbors: Winter Botany  
Have you ever tried to identify a tree by its bark or its buds? In winter, when all the leaves have fallen, tree identification is possible by looking at what is left–the bark and the buds. If identifying plants is something you're interested in, consider joining us for a Winter Botany walk through Central Park. You can register here.
Remember, great changes can begin with one small step outside your comfort zone. We hope to meet you on a trail soon.