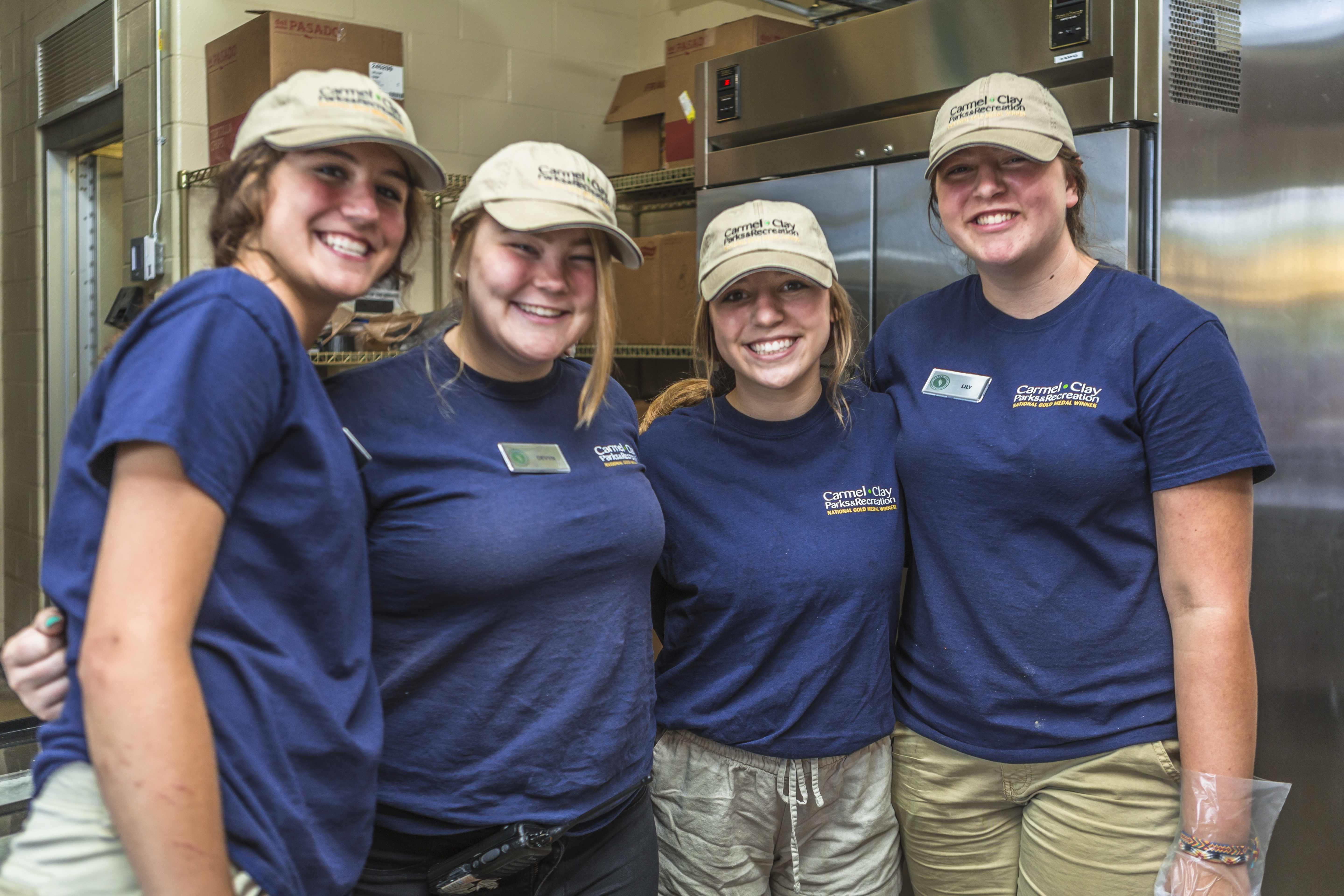 5 Reasons Students Love Working Here
Spending the summer lounging around and soaking up some rays is tempting. But, more tempting? A fun, rewarding summer job – that comes with a paycheck! Carmel Clay Parks & Recreation (CCPR) offers part-time summer jobs perfect for students on summer break. Don't believe us? We'll prove it to you!
1.  It's Fun!
This may go without saying, but a job with CCPR is a fun job! You could work outdoors as a lifeguard enjoying the sunshine, or help kids with games and crafts in our Summer Camp Series. Regardless of the job you have with us, our energized atmosphere, culture and team is something you won't find anywhere else. You'll put in the hours, but you'll get more than a paycheck. You'll build friendships and end the summer with memories to last a lifetime. You may even have so much fun that you'll want to come back and join us again next summer!
2.  You'll Gain Valuable Skills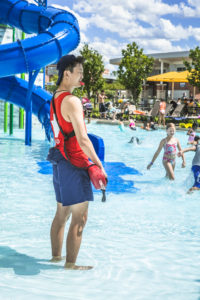 Summer jobs look great on a resume. They show initiative and provide great talking points in interviews. Why? Because summer jobs help you learn valuable skills like responsibility, confidence, time management, communication and teamwork – and put them in action. Have you ever come up short when asked "Tell us about a time when…" in an interview? After a summer working with us you'll have real experience to draw from to answer those common interview questions.
In a 2018 CBS News article about this very topic, Andrew Challenger, vice president of executive outplacement firm Challenger Gray & Christmas, stated, "Where summer jobs can really help is in the job market after graduation. The jobs most teens work help them build 'soft skills' that employers value and that lead to higher-paying careers."
3.  Explore Career Paths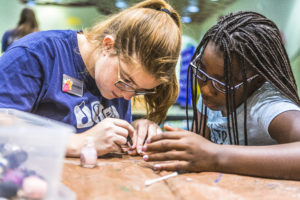 What do you want to do when you graduate? Whether you already know, or are still trying to figure it out, a summer job can help you explore potential careers. Considering teaching? The Kid Counselor position would be a perfect fit. Thinking about the medical field? A summer spent as a lifeguard will teach you many practical skills. Or maybe finance is more your thing? A job in concessions or member services will help set you up for success.
4.  Money, Money, Money
It's no secret that a major perk of a summer job is the pay! There are a lot of things you can do with those paychecks. You can save up for college tuition, pay student loans, build your savings or emergency fund, or have some extra spending money. Not only will you make money, you'll learn about money.
The New York Times published an article last summer titled The Virtues of a Summer Job, that discussed how summer jobs teach finances and budgeting. The article quoted Laura Levine, chief executive of the JumpStart Coalition, a nonprofit group that promotes financial literacy, "Summer jobs are a great idea. Money management begins with how to get that money in the first place."
5.  Gain Independence
Like we mentioned earlier, a summer job teaches you a lot of skills. Those skills like responsibility and communication will help you gain independence. If you're still living with mom and dad, or you're living on your own, a summer job offers pay and structure. It will help you get a taste of what the "adult" world is like.
There you have it! If you're on the hunt for a summer job, look no further. You can find all of our available positions on our website. Apply today!