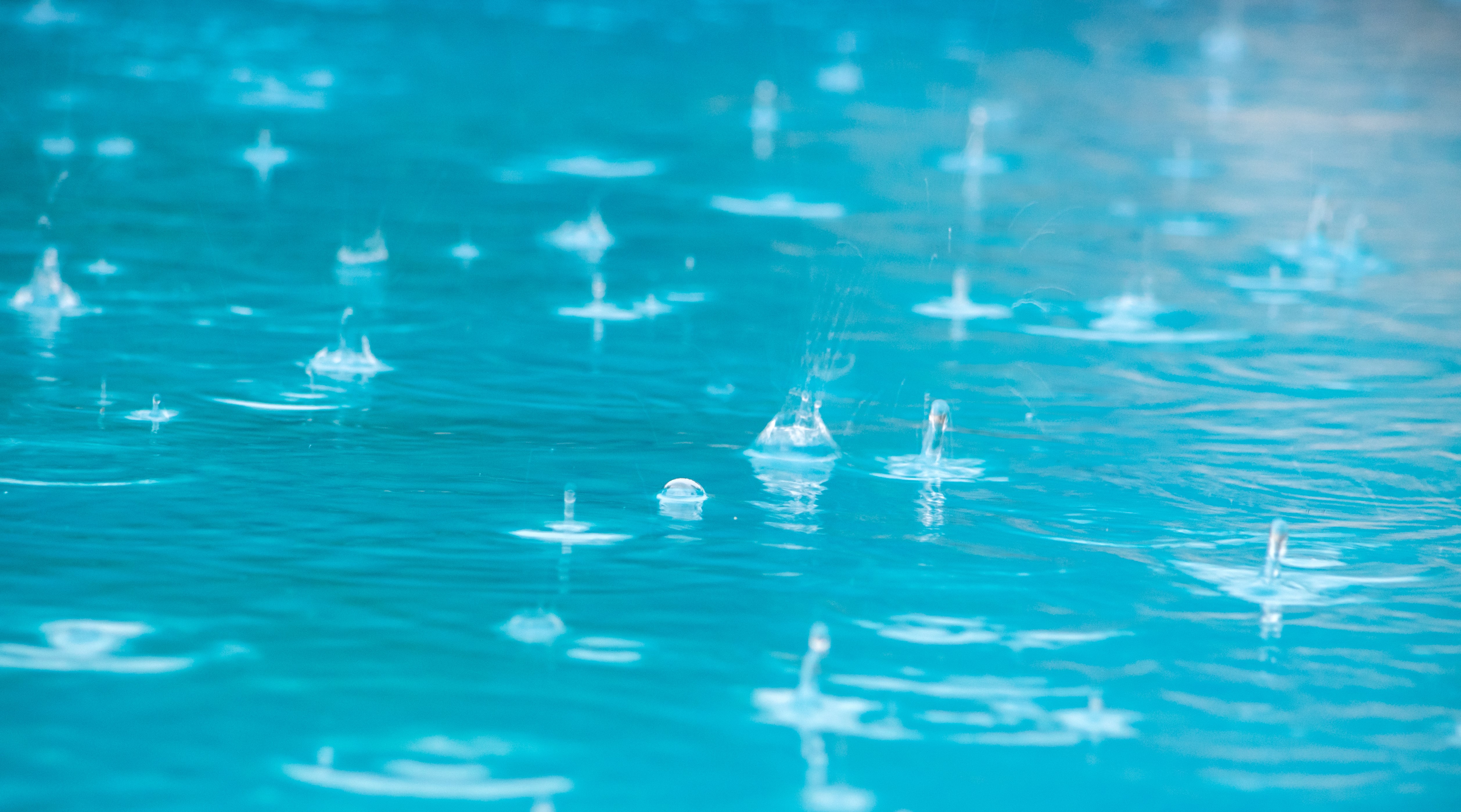 Be Weather Aware
Summer safety at The Waterpark
When you think of an Indiana summer you probably think about the sun shining bright, high in the sky. While the summer months are the hottest months of the year, they're also the months with the most rainfall. Indiana's warm, humid summers are perfect for a trip to The Waterpark but they're also perfect for pop-up showers and thunderstorms. 
While we certainly aren't meteorologists, understanding weather safety is crucial for keeping our guests and staff safe during summers at The Waterpark and at our outdoor programs. If you've ever been at The Waterpark when we've had to temporarily close (a Code Gray) or fully close due to the weather we know that can be frustrating. We want to share with you how and why we make that call, because it's not always as simple as feeling a raindrop or hearing thunder. Here's a look at what's going on behind the scenes.
Weather Policies 
We follow one weather policy for both The Waterpark and our outdoor programs. It is designed to mirror the NCAA, as well as other big-name organizations, for their major outdoor events. As part of our weather policy, someone on our team is the "weather lookout" so in the case of inclement weather in the area we are able to make quick, educated decisions to keep our team and guests safe.
The 8 Mile Rule
Based on studies through the National Lightning Safety Institute, cloud to ground lightning can occur as far as 8 miles away. Based on that information, the recommendations are to have all outdoor events and venues close when lightning has been reported within an 8 mile radius of a venue and not resume for at least 30 minutes from the last strike within that distance. It's also important to note that with pools the danger grows even larger due to their vast underground systems of piping and electrical wiring.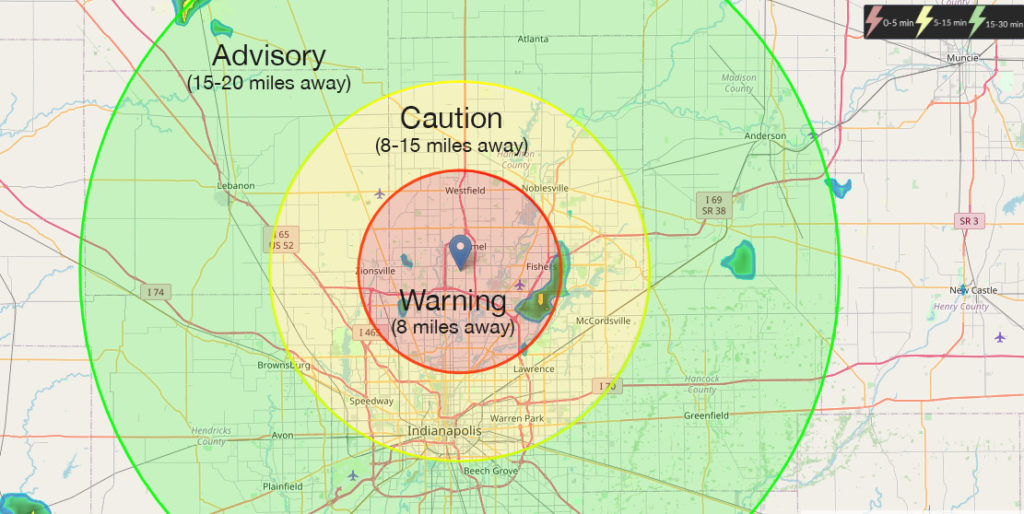 Using the Best Tools
We subscribe to a radar system that provides detailed lightning tracking and timing. It is an in-depth look at the surrounding weather, more than what you'd see with a typical smartphone app. Using the radar system we are able to make educated decisions. This system alerts our team with realtime information on when and exactly where a lightning strike has occurred. It even sends update messages to management right on their phones with timing for when it is safe to reopen the pools.
Making Decisions
Our top priority is safety. When a storm does pop up, our goal is always to reopen. We truly dislike having to close our doors to you due to weather. However, we also understand that people travel far and wide to visit, and it is not feasible to ask our guests and staff to wait around for hours in hopes things will clear up. Indiana weather is never easy to predict, but our management team uses the data provided and their combined experience to make the best decision possible for everyone.
Where to Find Up-To-Date Information
Our website, weather hotline and social media channels are updated with full closure information. If The Waterpark is under a temporary closure due to a pop up storm, this information is not posted online or on the weather hotline. Pop up storms can be 15 minutes or an hour and it is not feasible for our small teams to make those updates with their other day-to-day responsibilities. If you ever have a question about The Waterpark, you are always welcome to call our member services team at 317.848.7275. 
Our goal is to provide an exceptional experience for you. We are committed to safety and transparency. We hope that this blog has given you a better understanding of our weather policy and what goes into making a decision to close The Waterpark.
Nothing makes us happier than happy guests enjoying their day at The Waterpark and we never enjoy closing our doors, even temporarily. We hope for many more sunny summer days spent together!
For more information about The Waterpark, visit carmelclayparks.com/the-waterpark.