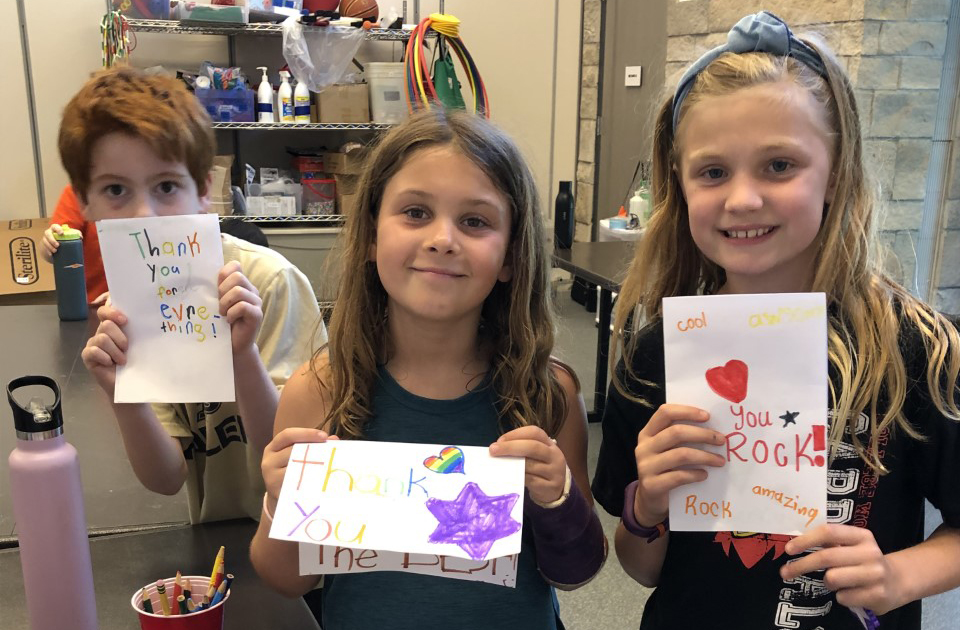 Our Summer Campers Give Back
A Big Thank You to Our Essential Workers
Each summer our campers work together to complete a service project. While our summer camps looked a little different this year, we knew it was as important as ever to give back and remind our campers of the importance of kindness. This summer, it made perfect sense to do something in honor of our essential workers. 
Jess Ballinger, Camp FIRE Assistant Site Supervisor, said this project was chosen because our essential workers are at the forefront of everyone's mind right now. 
"We wanted to give the kids the opportunity to thank all the workers that have allowed us to continue living as normal as possible," Ballinger shared. "Also, cards from kids are always so cute and they are so creative when saying thank you. A lot of our campers have parents who are essential workers, so some of the kids made cards for their friends and family which I thought was really sweet."
The second week of July, campers at all three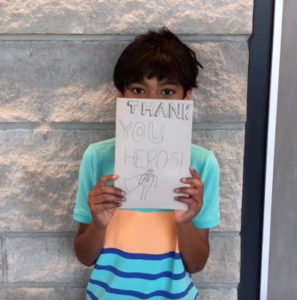 Camp FIRE locations spent time (during camp and at home!) making thank you cards for essential workers. One camper wrote:

Thank you, heroes! 
Dear heroes, thank you for saving lives, taking risks, and persevering. Without you, we would have no hope. We will never be able to repay you for what you have done. You are awesome!
By the end of the week, hundreds of cards were submitted. The cards were then delivered to hospitals, police stations, fire stations and grocery stores in our community. 
Watch this video to hear from some of our Camp FIRE campers about what this project meant to them!