Extended School Enrichment,
a Before and After School Program
Extended School Enrichment (ESE) is founded on the belief that every student is capable of success. We are committed to setting high expectations and assuring the development of a strong foundation in basic life skills. The program offers quality before and after school care to all children enrolled in K-6 within Carmel Clay Schools. 
Each of the 11 elementary school sites will have the same core components of ESE, with each school customized to serve the best interests of the students and parents/guardians. Our site supervisors and kid counselors act as mentors to students while teaching fundamental skills. We cannot wait for your child(ren) to attend our program this year!
Registration for the 2020-2021 school year is open.
Payments made thru EZChildTrack work best in Google Chrome. All EZChildTrack website functions may not be available when using mobile device.
Parent/Guardian Guide 2020-2021
Before School Care
7:00 – 7:15 a.m. Parent/guardian sign-in and socialization

7:15 – 7:30 a.m. Enrichment Stations

7:30 – 7:45 a.m. Breakfast

7:45 – 7:50 a.m. Student sign-out and transition to school day
After School Care
2:35 – 2:45 p.m. Student Sign-In
2:45 – 3:15 p.m. Group A – Snack/Group B – Recess
3:15 – 3:45 p.m. Group B – Snack/Group A – Recess
3:45 – 4:30 p.m. Academic Assistance
4:30 – 5:30 p.m. Enrichment Clubs
5:30 – 6:00 p.m. Daily Wrap-Up
School's Out Camps
Camp locations subject to change.
| | | | |
| --- | --- | --- | --- |
| HOLIDAY | DATES | RATE | REGISTER |
| Spring Break | Apr 2, 5 – 9 | $222 or $48/day | Register |
Your Safety in Our Program
Find all the details of our COVID-19 policies and procedures within our programs, parks and facilities.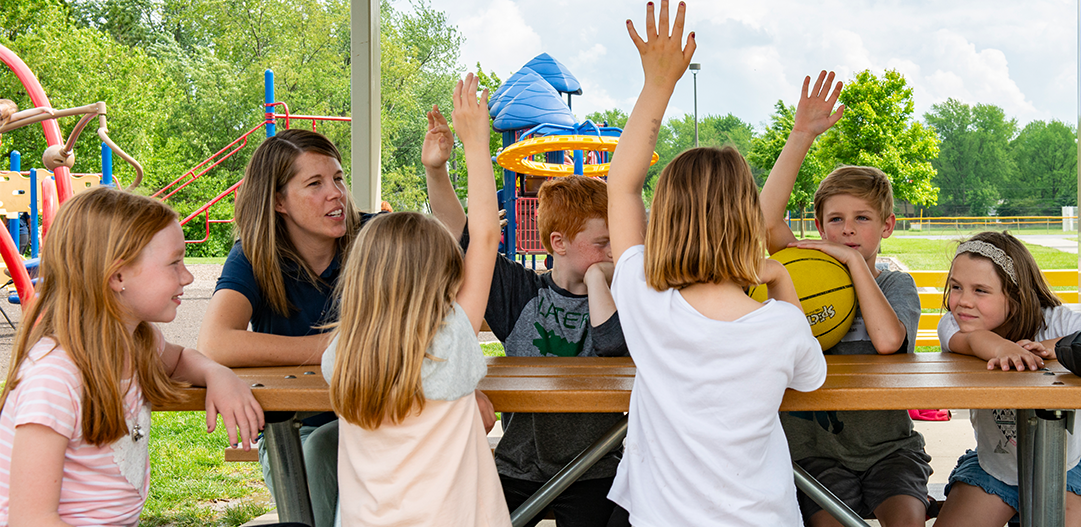 Tiffany Buckingham has worked with Extended School Enrichment and Summer Camps since day one. A look at how she got here and where she's
Read More
Sign Up to Receive Our Monthly News & Views eNewsletter
Benefits of ESE
Our before and after-school program prioritizes a safe environment for every student, thus providing parents/guardians a high level of confidence in our team. We also recognize that our program's success is driven by student voice and choice; therefore, we place a very high level of importance on listening to student input and acting upon student ideas.