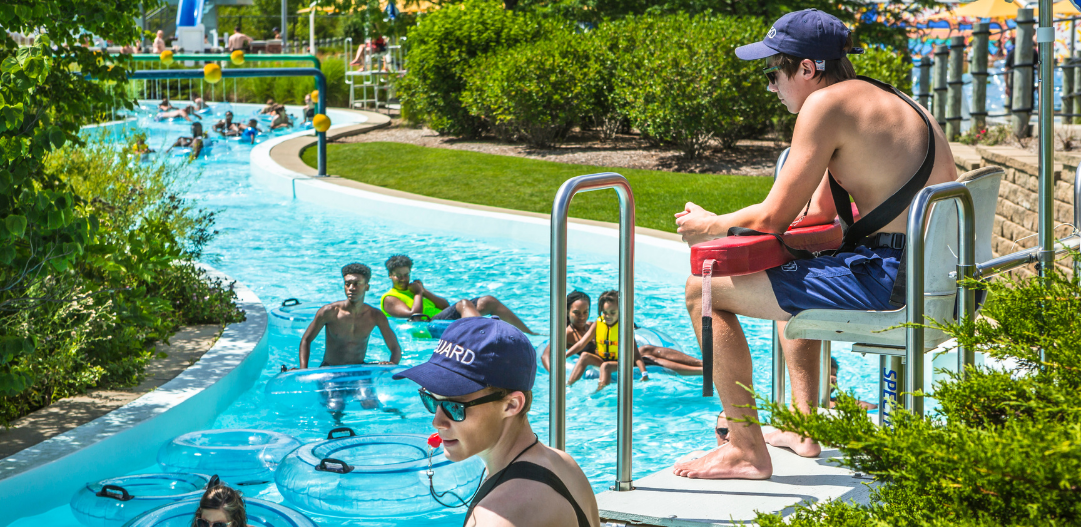 Choosing a future career is a big decision.
With any big decision, gathering as much information as you can beforehand is key to making an informed choice and reducing stress along the way and (hopefully) down the road.  Today, we're talking about how you can explore a future career path in the medical field with a job at Carmel Clay Parks & Recreation.
Are you interested in being a doctor or nurse as your future career? Our summer lifeguard positions offer relevant experience that helps shape skills and industry knowledge. Here's what you'll learn as a lifeguard:
First Aid, CPR, and AED
Just like those in the medical profession, lifeguards need to know how to care for the sick and injured. As a lifeguard, you'll learn to treat a variety of injuries and illnesses with first aid. You'll also be taught life-saving procedures like CPR and how to use an AED, both of which are used if a person's heart stops beating or they're no longer breathing. Being a lifeguard doesn't just mean rescuing people in the water, but on land, too!
Prevention
Healthcare is just as much about treating injuries as it is about preventing them. Lifeguards are taught what to do in an emergency, but they're also taught to recognize unsafe behavior before an emergency occurs! When a lifeguard readjusts a toddler's lifejacket or reminds a child not to run along the pool's edge, they're keeping the public safe by preventing drowning or other injuries.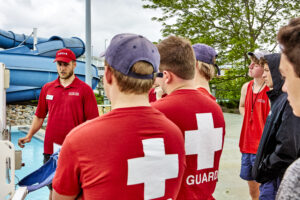 Crisis Management
If you want to work in the medical field, you'll need to learn how to keep calm and collected in an emergency. As mentioned above, some parts of being a lifeguard can be stressful, such as dealing with injuries or illnesses. This type of experience can help you handle any medical emergencies you may encounter in your future career. 
Staff Spotlight
One of our former lifeguards went on to have a successful career in the medical field. Below, his mom recounts how her son went from being a "cool" lifeguard to an equally cool-headed ER physician.
"Being a CCPR lifeguard was such a good gig that he worked there for five summers straight. I remember a funny story he told me once about jumping off the stand to pull a weak swimmer out of the diving pool. As he recounted this heroic tale, his proudest moment was 'my ballcap and sunglasses stayed on, so I kept the cool factor.' Inspired by lifeguarding, his current job is as an ER physician who still keeps his cool."
Think being a lifeguard is the right job for you? Kickstart your career by applying to be a summer lifeguard today!