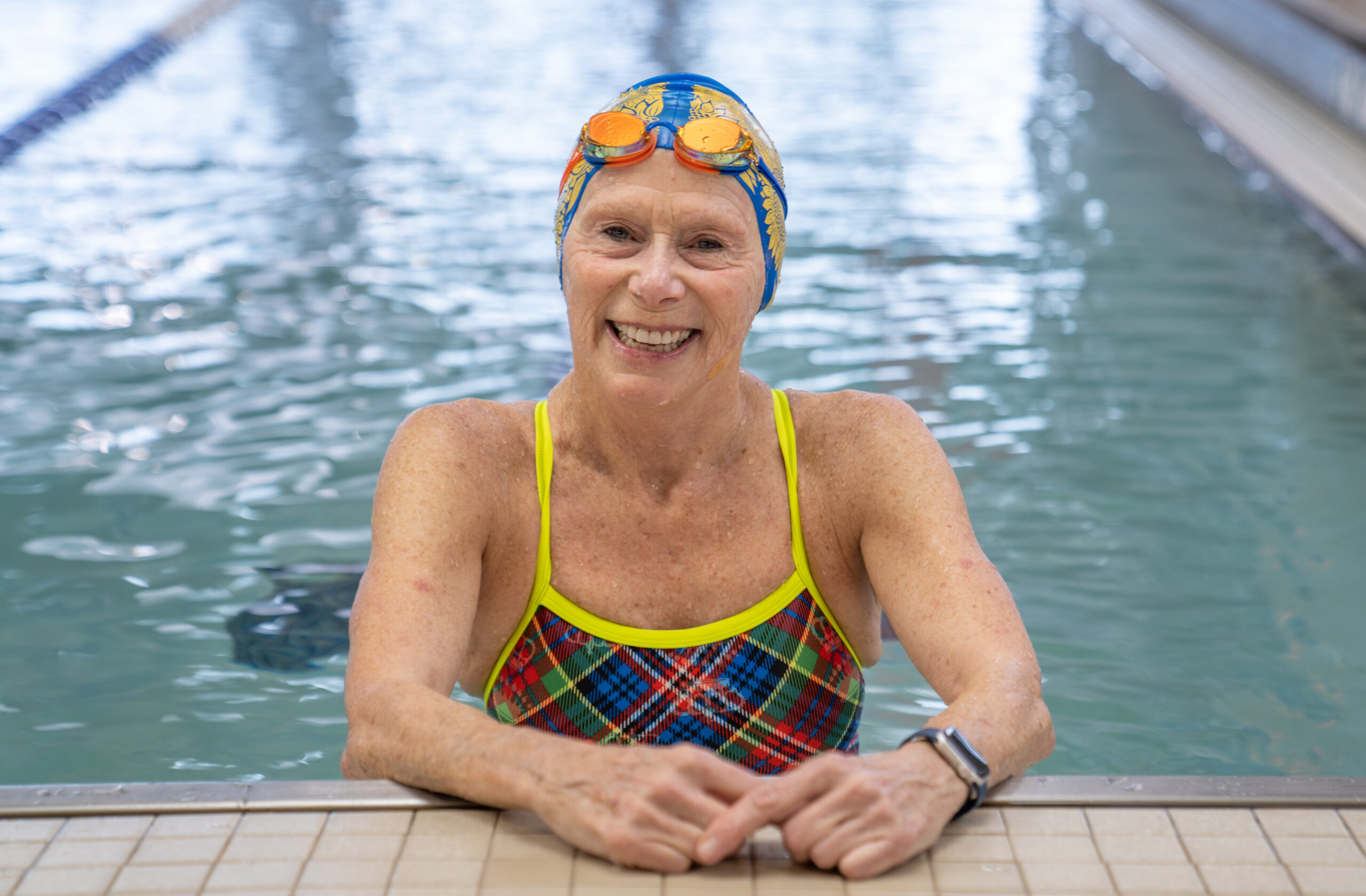 "I've been a member at MCC off and on since it first opened. Back then I used to work out on the Monon Greenway. I heard about all the amazing amenities the facility would have, and the cool thing is, it turned out even better than I thought!"
Robin is a lifelong runner and swimmer, but her passion has always been running. She has competed in several marathons, including seven in Boston, five in Chicago, and two in New York. But after developing arthritis in her left knee, Robin decided to hang up her running shoes.
"After my diagnosis, I took one day off and immediately joined the U.S. Masters Swimming. It was the start of a new workout and competition era for me – from land to water! Since achieving my goal of swimming 40 miles in January, I now swim upwards of 50 miles per month."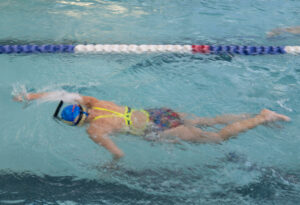 Robin says the pool at the MCC rivals those of other gyms in the area. The water is the perfect temperature, and the pool's digital pace clocks help her time her swims.
"The pool hours make it so I can almost always fit in a swim. The MCC keeps the water cool enough to be able to do interval-based, intense swimming workouts. I also love the pace clocks at both ends of the pool. Not only are they easy to see, but they're also synchronized, making interval-based sets of all distances a breeze."
When Robin's not in the pool, she's trying out one of MCC's other amenities. With our promise of one price, one place, all access, members like Robin can dip their toes into all kinds of new and exciting fitness routines.
"Being a member of the Monon Center is so convenient! I love that I can swim, participate in a group fitness class, and get cleaned up all at the same place. I've recently started doing some yoga and Pilates workouts. I also use the track to get my steps in."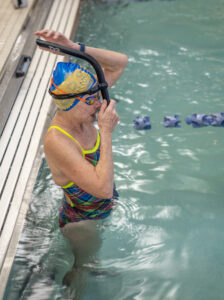 Our friendly staff and one-of-a-kind facility can help you with any fitness goal. From the track to the pool, we've got your back. In the words of Robin, "there's something for everyone at the Monon; all you have to do is throw away your inhibitions and jump in!"
Interested in checking out our indoor aquatic facility and other amenities? Purchase an MCC membership today!