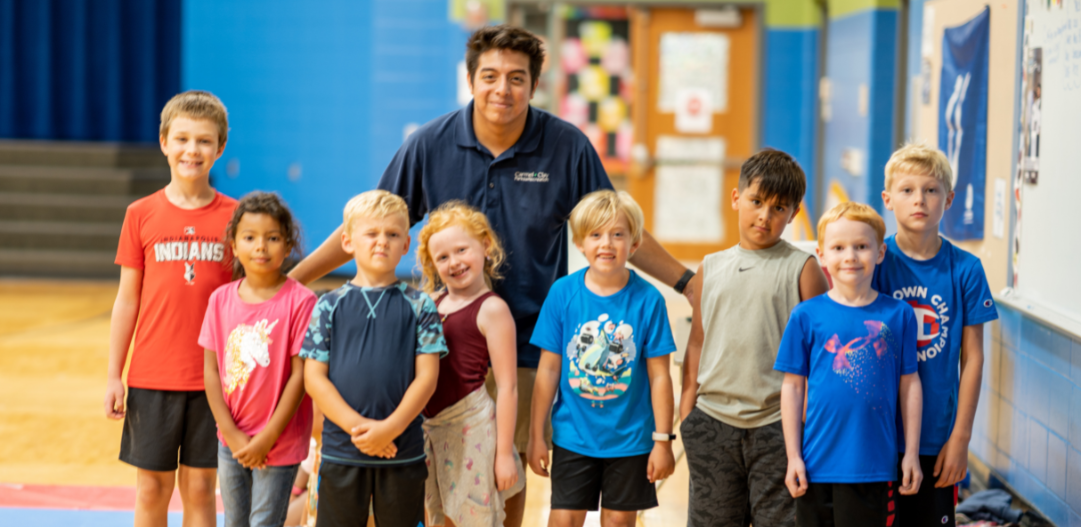 Discover which jobs best suit your skills and interests
Choosing a future career is a big decision. With any big decision, gathering as much information as you can beforehand is key to not only making an informed choice but also reducing stress along the way and (hopefully) down the road.  Today, we're talking about how you can explore a future career path in teaching with a position at Carmel Clay Parks & Recreation.
Are you interested in teaching as your future career? Our Extended School Enrichment (ESE) and Summer Camp Series (SCS) counselor positions offer relevant experience that helps shape skills and industry knowledge. Here's what you'll learn as an ESE/SCS counselor:
Patience
Patience is an important skill for teachers to have.  As a counselor, you'll often assist kids with homework, and just like any teacher, you must guide them through challenging math problems or difficult-to-understand reading passages. You may need to explain something again, and again, and again to a child, but it is worth it to see the "light bulb moment" when everything clicks at the end.
Engagement
Make learning fun! Our summer camps and after-school programs require hands-on learning for both counselors and students! As a counselor, you'll teach campers and students about the world around them through fun and engaging activities.  Do you love science? History? With 13 summer camps and 11 ESE sites, you can contribute to lessons and activities across all interests.
Adaptability
The world around us is constantly changing. While working at ESE or our summer camps, you'll likely encounter situations that you've never experienced before. This could include teaching brand-new material or putting band-aids on boo-boos; either way, we'll give you the skills you need to adapt to any change. Even teachers need to learn new things!
Staff Spotlight
Ms. Julian knows she wants to pursue a career in teaching kindergarten. For the last two years, she's worked with us as an after-school counselor during the Carmel Clay school year and a camp counselor during the summer. She says it's the perfect job for her because she gets to work with kids.
"Working with ESE gives you the opportunity to expand your work with kids instead of just babysitting or something," she shared. "Plus, you never work weekends, it's very flexible!"
Think being a counselor is the right job for you? Kickstart your career by applying to be an Extended School Enrichment or Summer Camp Series counselor today!