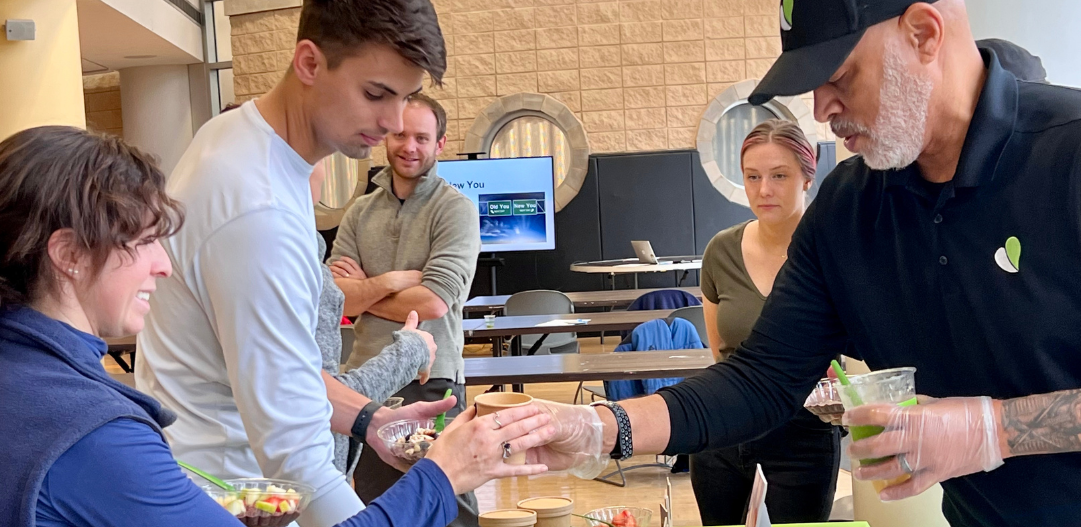 Do you like:
Exploring health and fitness topics
Meeting new people
Eating delicious local food
If you answered yes to any of these, consider joining us for Lunch & Learn!
Lunch & Learn is an MCC program designed to provide the community with wellness advice from experts. Participants listen to a presentation from a fitness expert about a variety of topics, such as back pain or tai chi, and then enjoy a healthy lunch from a local vendor.
In January we held our first post-pandemic Lunch & Learn, where the topic was "New Year, New You." Dr. Michael Murphy from Divergent Rehab & Wellness discussed various ways to set, pursue, and maintain realistic fitness goals for the upcoming year. Participants shared support for others' fitness resolutions while enjoying acai bowls, smoothies, immunity shots, and free juice samples from Pure Green Carmel!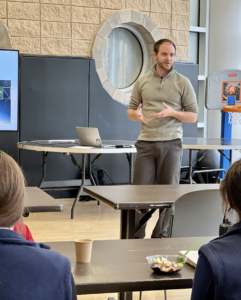 There will be a new fitness topic and menu each month. You can register here. Admission is $5.
Can't wait to see you for lunch!
If you are interested in hearing about certain topics or would like to present or cater, please contact sstrzynski@carmelclayparks.com