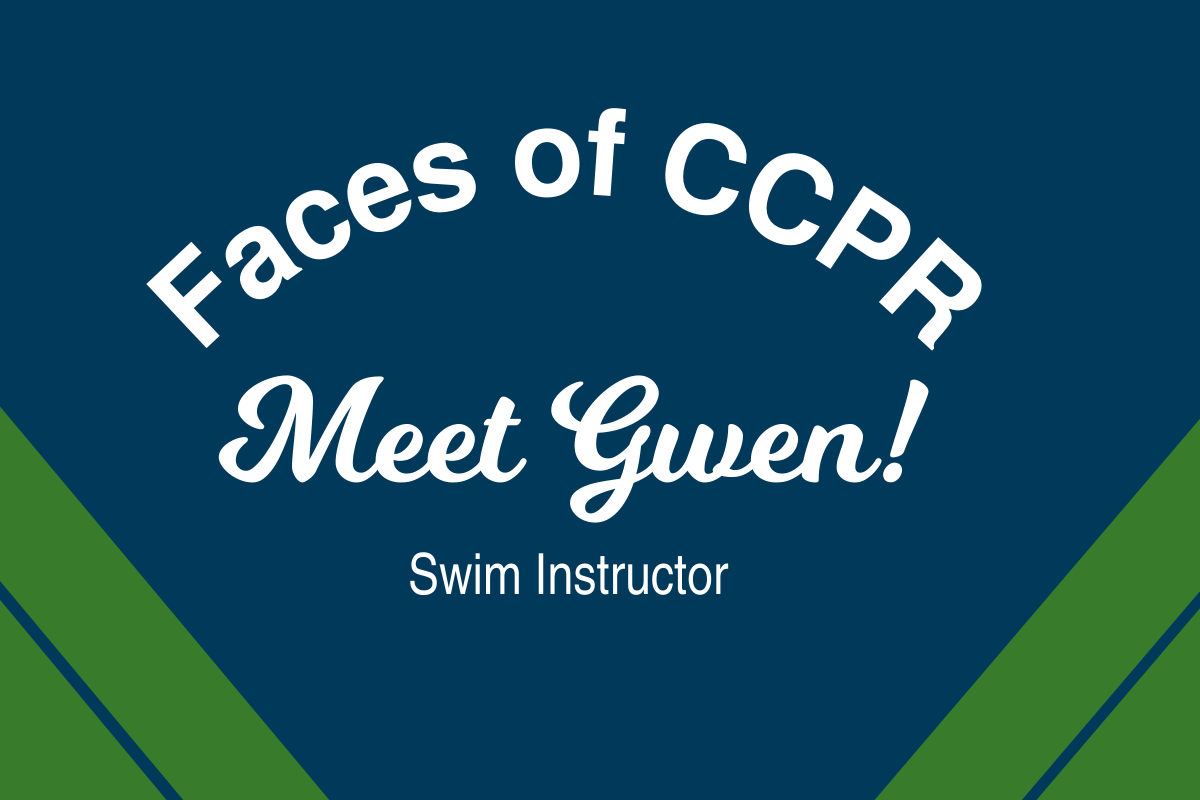 Maybe they encourage you to run one more lap, guide you through gentle yoga, or help you achieve the perfect back stroke. No matter the context, our staff are passionate about what they do and they're experts in their respective fields.
In this series, you'll learn more about the people in our navy shirts and we'll get to brag about our talented teammates. Today we're shining our staff spotlight on Gwen, one of our swim Instructors.
Q: How long have you worked at the MCC?
I will have worked at MCC for 1 year in June.
Q: What do you enjoy most?
The staff at MCC has been very welcoming and friendly. But my favorite part of working here are the students, especially the adult swim class students. They are such a welcoming group, they cheer each other on in their successes and struggles, and they all work so hard both in class and out. It is such a great day when they leave my class ready to swim on their own.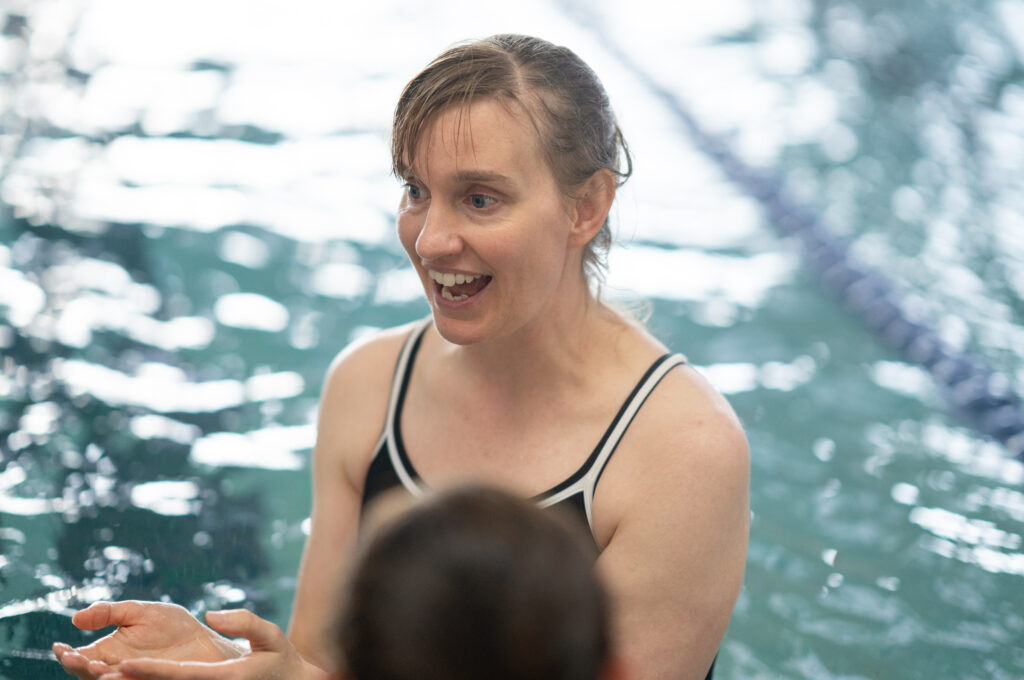 Q: What is your favorite type of exercise? 
I love swimming, but I also really enjoy yoga and hiking. During COVID my family took a hike every weekend and saw some amazing places: McAfee Knob, Tinker Cliffs, Dragon's Tooth, CrabTree Falls and many more. Now that we've moved to Carmel we've started biking as a family. It is such a fun way to explore our new home.  I can't wait for the weather to warm up!
Q: Do you have a favorite participant success story?
There are so many! I have had students who were afraid of the water due to traumatic experiences, but we worked through their fear. There was another student who was incredibly nervous to come to the class, but when she finished the session, she had a much-improved stroke and more confidence in her abilities in the water. I also love hearing back from the adult endurance students who have raced in triathlons – it is wonderful to hear that they were able to master the swim portion with no problems!
Q: What's your favorite song to work out to? 
I don't listen to music when I work out. When I'm out in nature I love listening to the birds. If I listen to something, it's usually a podcast – I love a good true crime podcast.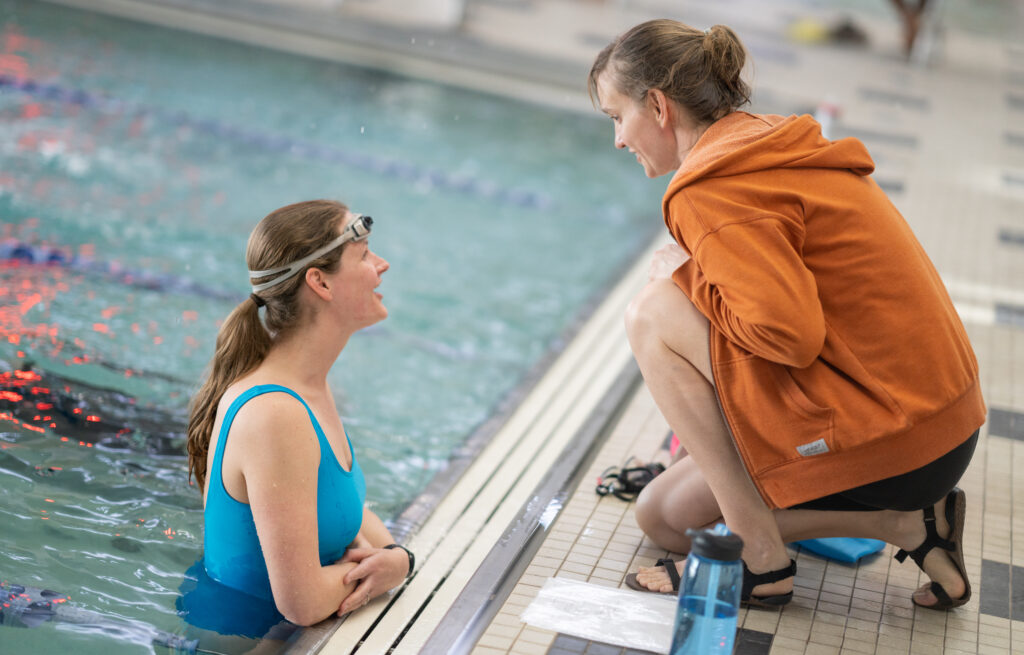 Q: What do you like to do outside of work? 
I love spending time with my family, reading, volunteering, and going out in nature. 
Q: Share a fun fact! 
I'm a writer and just finished writing my first middle grade novel!
Interested in taking an aquatics class at the Monon Community Center? Every season we offer aquatics programs for all ages and swim levels. Learn more here.