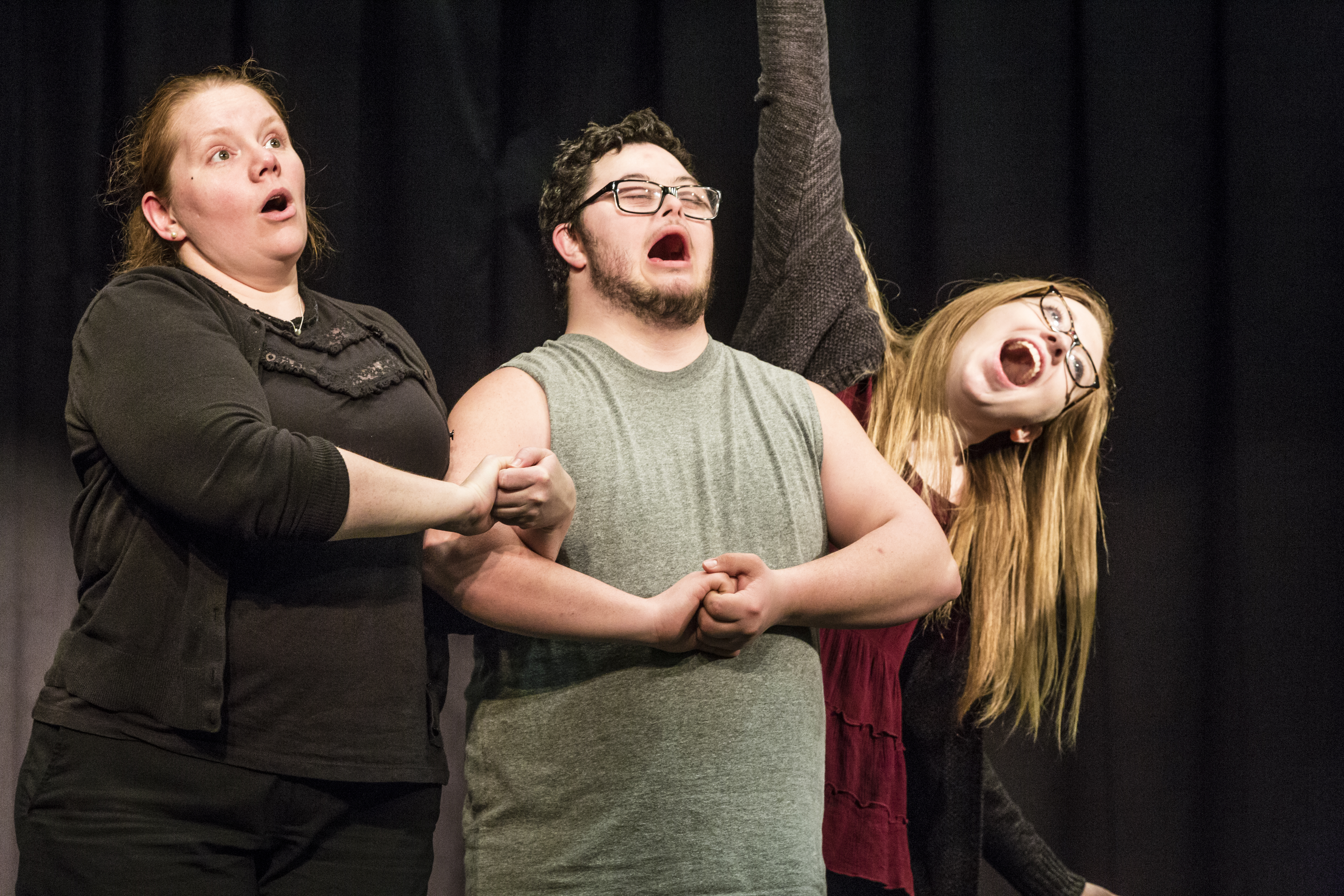 Michael Sharkey – Leading Through Empowerment
This year, Michael Sharkey is playing a father. In his role, he will lead his family through a rescue mission over the course of the Monon Community Center's (MCC) barrier-free play The Colors of Unity. Sharkey is performing in his fourth inclusive play at the MCC and over the last four years has progressed from mentee to mentor to a dependable and true leader on the stage.
"It has been so exciting to see how Michael's roles have changed during each year's play and to watch his level of confidence grow over time," said Michelle Yadon, Monon Community Center inclusion supervisor. "He has no fear when he is performing and that is very freeing and empowering not only for Michael but for the other actors that perform with him."
Through barrier-free drama therapy, participants are impacted through a process that follows a very therapeutic model. During the process, actors are able to identify roles that are meaningful to them that they can become empowered by and take on in their real lives. Many will also identify with roles that they are able to take "off" that are not helpful to them in real life. It allows the actors to gain confidence on stage that translates to their day-to-day lives.  
"I go to work, I got married last year, I work out and take classes at the MCC, and I love to come to rehearsals for the play," Sharkey said. "Being a part of the play makes me feel full and I love seeing all of my friends."
Sharkey brings a true leadership style to rehearsals which benefits others in the play as they use him as a model to gain their own confidence on stage. "What I really want people to know about Michael is how empowering he is to me. He cares so much about people, his family and friends. For me, being able to be in a group with him and experience this process alongside him makes me grow so much as a person—it is electric to watch him transform on stage," Yadon said.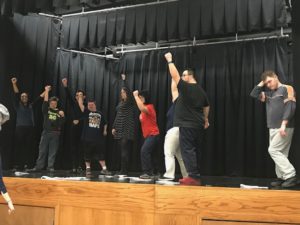 As Sharkey grows and succeeds and adds more acting roles to his own repertoire, so do all of the participants in The Color of Unity. For example, someone with a disability is empowered by a role as an actor portraying a mother, father-like Sharkey, sister, or other family member instead of just someone who has a disability.
The community is also empowered by watching this inclusive group of people/actors come together and create something that is both powerful and unique and creates a dialogue about a topic that is important to all people — our families.
Family is the central focus of this year's The Color of Unity. The acting group chose to focus on family because the play's pillars of hope, peace, joy, and love are words and feelings that created a sense of family unity and would help demonstrate those feelings they felt for their own family and friends.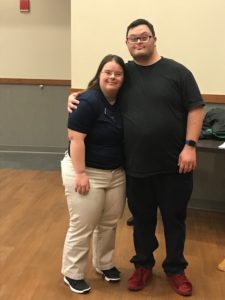 "I love my friends and my family so much," Sharkey said with a smile. "My wife Jess is also in the play and family is the most important thing in the world to me and to her. I get to be a father in this play and that is something that I would really like to be one day."
During the play when character Jack Lucifer casts his first spell, the forest turns black and white and the color is taken away from the forest. As the play progresses, the power of family unity returns a vibrant color to the landscape but only through the family's persistence and dedication to working together.
Sharkey is right. Love of family and friends, a dedication to peace, hope, joy, and love just might be a way to unite us all and bring vibrant color to all our lives. He really is a great leader — on and off the stage.
Join us on Saturday, March 23 at 6:00 p.m. and Sunday, March 24 at 2:00 p.m. to celebrate inclusion, acceptance, accessibility, and family. Tickets are $5 and are available for purchase online and at the Monon Community Center.