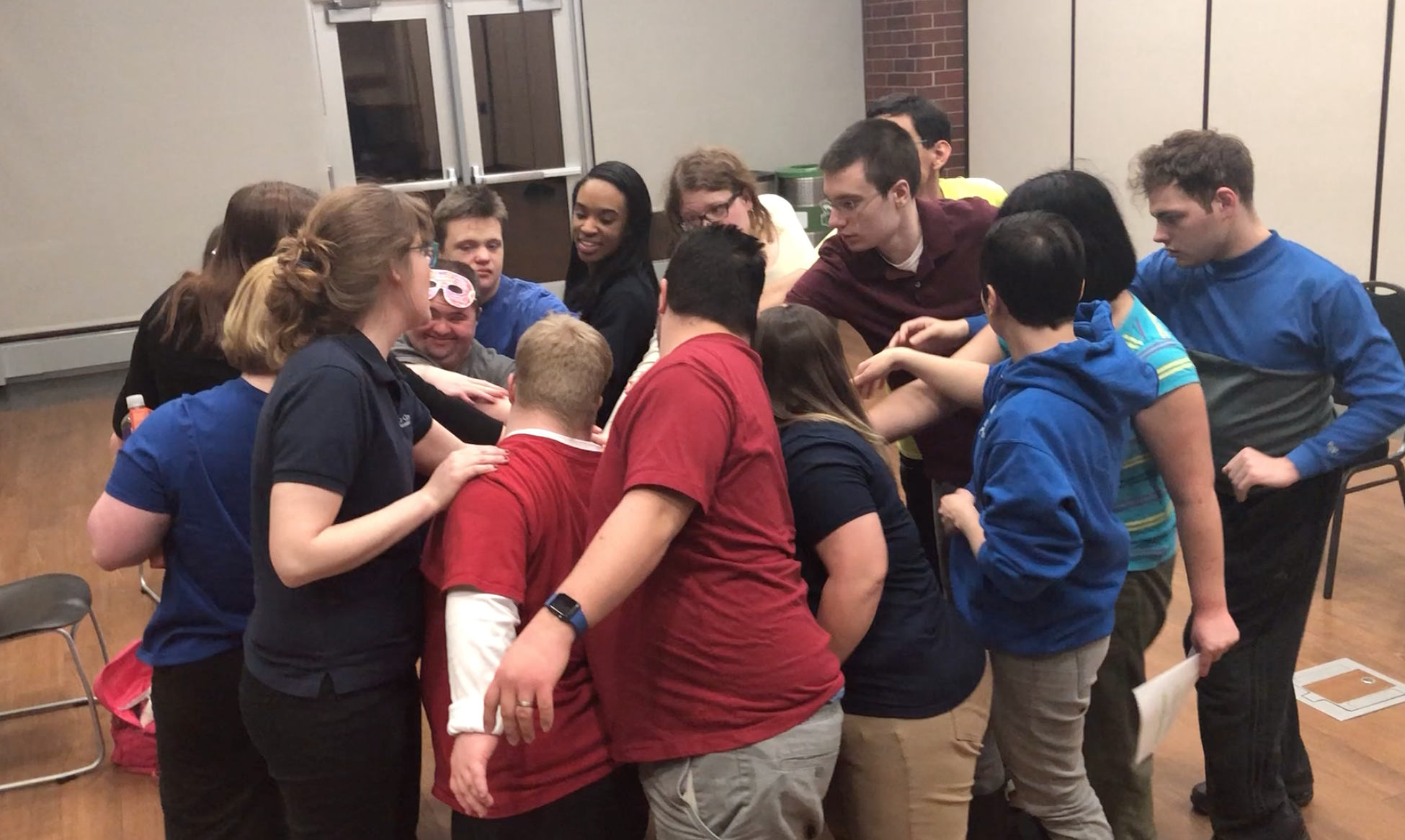 Colors of Unity: The Importance of Family
By: Michelle Yadon
My family is extremely important to me. Generations and generations of the Baurle clan (my mother's family) settled in our small town in southern Indiana. It's where they raised their families and shared many beautiful memories.
Our family was no different than our ancestors' – we were a close-knit unit. My grandmother lived right next door. I remember making playdough and playing hide-and-go-seek as soap opera dramas unfolded on the television in the background. My aunt, uncle, and cousin lived three houses down. I remember driving our big wheels down the alley for family cookouts. From a very young age, I knew these people were special. They were mine. They came to my dance recitals, cheered for me during my debut leading role in the first-grade rendition of Little Red Hen, and never missed a birthday party or holiday. My cousin was my great protector during thunderstorms and always saved me from the monsters under my bed. My family's presence gave me hope, peace, joy, and love. They aren't perfect, no family is, but they made me the person I am today.
Barrier-Free Theatre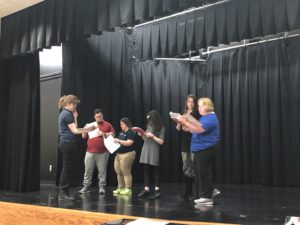 When our Barrier-Free Theatre participants chose the topic of family for this year's production I was thrilled. This is the second year that our Adaptive Program participants created a Barrier-Free Theatre Production to celebrate Disability Awareness Month in March. Barrier-Free Theatre is a process of Drama Therapy developed by Sally Bailey. An inclusive group of actors creates a theatre performance around a topic of importance of their choice.
Last year, our production Super. Every Day! was about a group of superheroes saving the residents of Kind City from a villain and all of his destruction. This year our group chose the topic of family. Colors of Unity is the title of their completely original musical.  Actors decided early on in the process to include the themes of unity, safety, love, trust, and hope. The story follows a family, very much like my family, who lives close to their grandparents, cousins, aunts and uncles in a magical forest.  The family goes on a journey to reunite with the ones they love when an evil ruler takes over the magical forest and changes the extended family into werewolves. 
The Importance of Family
Each group member explored the importance of family for them as an individual, and for society as a whole. One of the actors Kelly Kaser said family is important to her because she cares about her family. Another actor, Michael Sharkey, said family is important to him because his family gives him love and he wants to bring them joy.
Support from family can be crucial for people who have intellectual/developmental disabilities, so the whole family unit can thrive and succeed. I have learned so much from the Adaptive Program families. Our parents believe their children are more than their diagnosis. They believe they are capable and ever growing. Because their parents cheer on their strengths and support them in opportunities, our participants can achieve big goals like participating in theatre productions, running 5Ks, and perfecting the FlowRider®. Family is important for people with disabilities because families are advocates and they show that individuals with disabilities are just like everyone else.
Kristen McCurdy is Egan McCurdy's mother. Egan plays the role of narrator in this year's Barrier-Free production.
"I think Barrier-Free is important because the kids get to be part of something that they helped create. They have a voice and they get to share that voice with others," Kristen said. "There really aren't that many opportunities for them to do that."
Our Carmel Clay Parks & Recreation family believes all people have the right to leisure and recreation. We want families to create beautiful memories together that will last for decades.
We invite you and your family to attend our Barrier-Free Theatre Production Colors of Unity on Saturday, March 23 at 6 p.m. and Sunday, March 24 at 2 p.m. You may purchase your tickets here. Together, let's celebrate inclusion, acceptance, accessibility, and family.