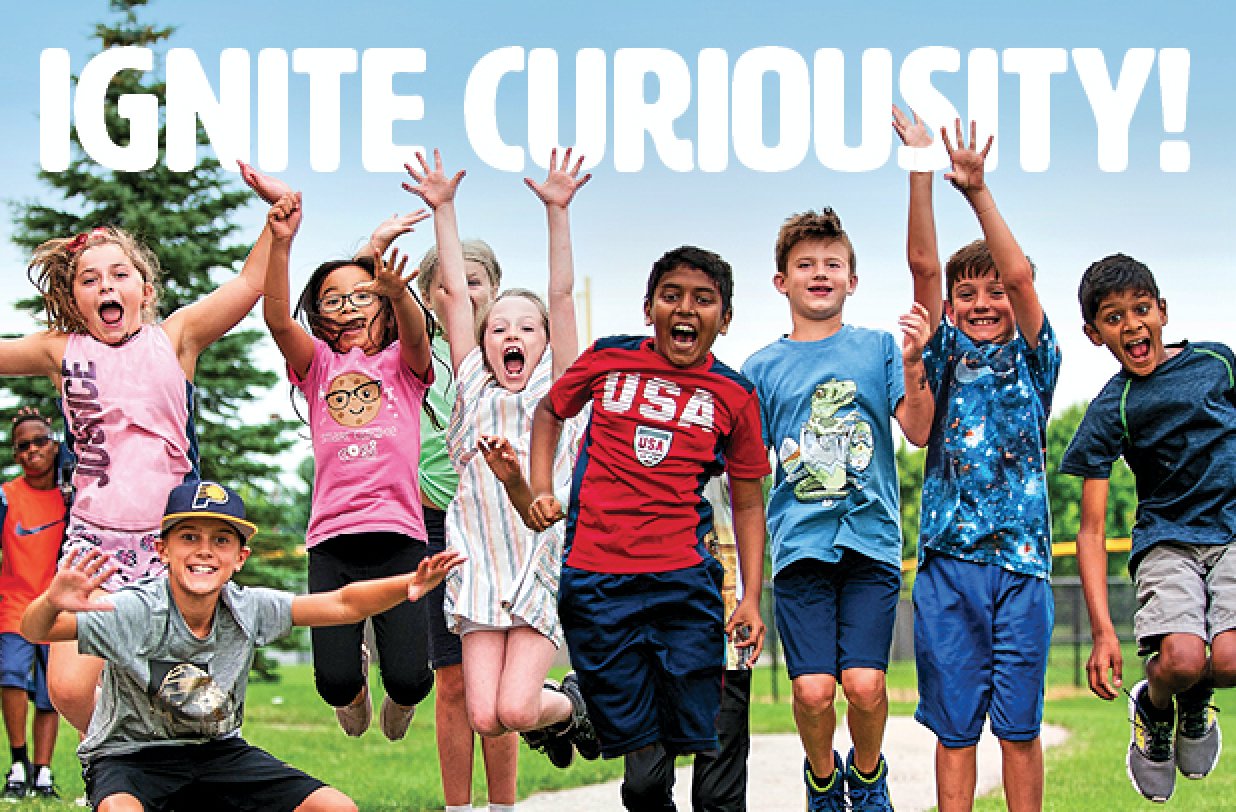 Summer Camp: Your Place for Summer Fun!
Do you have a kiddo (or kiddos) at home between the ages of 4 and 15? Are you looking for them to have something to do this summer? If you answered yes to those questions, then keep reading!
Camp is a great way for kids to spend the summer. Here at Carmel Clay Parks & Recreation (CCPR) we offer a complete Summer Camp Series with a variety of full-day camps, as well as recreational half-day camp options. We think our camps sell themselves (because they're that awesome). But, if you're still on the fence, we have a few reasons that our Summer Camp Series is the right choice for your kids this summer. 
Boosts Confidence
The summer camp environment is good for children's self-confidence. Camp offers a structured itinerary where kids are surrounded by friends and trusted adults. It's a place where they are encouraged to be themselves. Summer camp also helps kids push themselves outside their comfort zone. In our Move to Improve camp kids try different sports each week. Often kids want to try sports, but are afraid they can't do it. In Move to Improve, kids are put in a position to succeed, gain confidence and learn leadership skills.
Valeska Simmonds, Move to Improve site supervisor, shared that throughout the summer they build campers' confidence through encouragement, positive reinforcement and coaching for each camper both one-on-one and in a group.
Valeska shared one of her favorite stories of self-confidence and growth from last year's Move to Improve rugby week.
"We had a camper who was very quiet and shy…we weren't sure how she would do on game day," Simmonds said. "We need not have worried, she was the star of the day!"
Valeska shared that this camper was passing the ball and running through the defense! She encouraged her teammates and cheered on the other team too. Her coaches were amazed by her performance.
"It was so fun for us to watch the change in her from the first day to the last," Simmonds shared.
Build Social Skills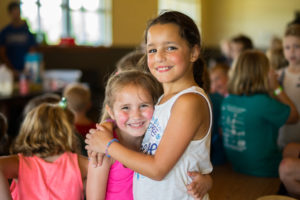 Building social skills is extremely important for kids. During the summer, they may lose social skills they'd worked on throughout the school year. But not if they're at camp! Camp fosters existing social skills and continues to build new ones. Our Boys Rock! Girls Rule! camp is all about bringing campers together to see how strong they can be as a team.
Campers build social skills because they are around kids their own age, they participate in engaging and inclusive activities, and they see old friends and make new ones. Activities include playground free-play, group games outside and weekly themed crafts inside.
"We strive with every activity to instill typical social skills," said Cyndi Canada, Boys Rock! Girls Rule! site supervisor. "This includes skills like conflict resolution and also working to incorporate our R.I.C.H.E.R. principles of respect, integrity, caring, harmony, excellence and responsibility."
Time to Unplug
Summer is a time for kids to disconnect from technology and connect with nature, friends and fun! The Summer Experience camp is a place for campers to try new things, get out of their comfort zone and make new friends.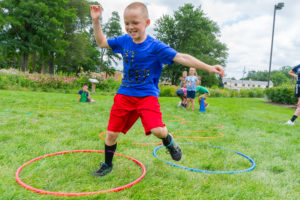 Audrey Cooper, The Summer Experience site supervisor, said that this camp reminds her of her own childhood when she and her brother would play outside almost every day. "Those memories defined my childhood," Cooper said. "Adventure and life should not only exist in a screen, but outside too. Technology is a wonderful thing, but this summer, I encourage you to experience the outdoors just like my brother and I did. It'll change your life!"
Campers in The Summer Experience, will have lots of time to unplug. Beyond the daily games and activities, field trips and excursions to The Waterpark, campers can also unplug independently. Weekly "reading and chill" time gives campers time for themselves to relax, read, or work on an independent activity.
Structured + Unstructured Play Time
When school is out for summer, kids are excited for the fun of summer. Days on end playing with friends new and old. This often makes parents wary of "summer slide." The idea that during the summer kids lose all of that knowledge they've been soaking up throughout the school year. In our Summer Camp Series, kids get the best of both. Days of play without the fear of "summer slide." This is done through a combination of structured and unstructured play time.
In our Chillville camp, campers have the opportunity to try new things and participate in a variety of activities like crafts, group challenges, sports and more. Chillville site supervisor Jennifer Gray said that the camp's schedule – including field trips, trips to The Waterpark and on-site activities – keeps the kids engaged throughout the summer.
"Chillville provides structured and unstructured activities throughout each camp day," Gray said. "It's important for children to have exposure to a variety of structures activities, which may spark a new interest or skill, while also being able to explore their own creativity and imagination through unstructured activities."
Learn Something New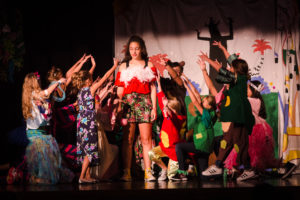 There's no place like summer camp for kids to immerse themselves in something new. It is a chance to learn new things outside of a typical school environment. During camp they can explore new things both independently and as a group. Our Success on Stage camp is a perfect example of this. In this camp, campers spend the summer preparing for a full theater production during the last week of camp. Success on Stage is split in two groups: stage design and acting. In each camp, campers hone in on skills whether that's memorizing lines, understanding comic timing, building props for the set, or sewing costumes.
"In Success on Stage, children explore new things and face and overcome their fears, whether it's on the stage or behind it," said Jennifer Hammons, Success on Stage Site Supervisor. "They find confidence to take what they are learning and run with it, making it their own. It's so important to encourage this kind of courage and confidence at a young age."
These are just five of many, many reasons our Summer Camp Series may be right for your kids this summer. Continue to explore our summer camp options in our Summer Camp Series guide or on our YouTube channel. Camps fill quickly, so register soon!
­