Forest Dale Elementary
Welcome Forest Dale Extended School Enrichment (ESE) families!
During the school day at Forest Dale Elementary, kiddos learn in a warm, nurturing and safe environment. Before and after school, within our ESE program, we continue that environment! Mrs. Simmonds leads our Head Counselors and Kid Counselor team. You can meet the rest of the team, including fun facts, by clicking here. Go Falcons!
Site Supervisor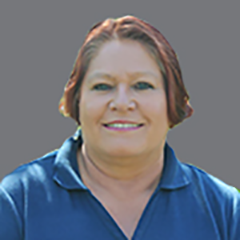 Valeska Simmonds
Site Supervisor
317.258.6504
vsimmonds@carmelclayparks.com

The Return of S.T.E.M.!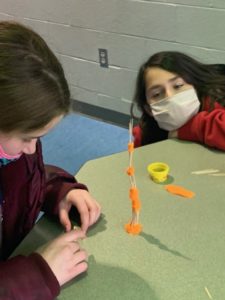 Recently, we conducted another STEM activity using only playdough and toothpicks. Can you guess what we were doing? Go ahead take a guess! Alright, I'll tell you. We were constructing the tallest tower possible! It is a lot harder than you would think. 
First, they had to plan. How do we create the base of the tower? How do we support the tower through each level? How tall should our tower be? how many levels? Children were put in teams of two and could only use the items provided to build their towers.
We heard a lot of planning going on and then the construction began! As we watched and listened we could hear each child voice their opinion as to how they felt the tower should be built. We saw compromise and teamwork throughout the café.
 In the end, some towers rose and some didn't. The best part was seeing the excitement in their eyes and hearing it in their voices. When we came together as a group at the end and discussed what worked and what didn't work, we decided as a group that next time we will use marshmallows and spaghetti and see what happens. We just hope we can keep the kids from eating marshmallows before their tower is done!
---
Spring Crafts
Learn what we're making this spring!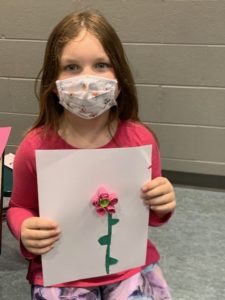 Spring is in the air and so are spring crafts! Some of our activities this spring will be creating spring pompom critters, spring ornaments, and of course lots of sidewalk chalk art! We will do some of our crafts outside to take advantage of the fantastic weather as well as find things from nature to make some of our artwork!
We do not doubt that children enjoy the crafts projects, it gives them a chance to sit and talk with their friends while working. They also give each other advice on how to create their special project. What I like most about craft projects is how patient our older children are with the younger children. When the younger kids get stuck on something they come over and help them, talk with them and give them confidence. Crafts bring children together! 
Rock Wall Tag
We invented a new game that the kids love!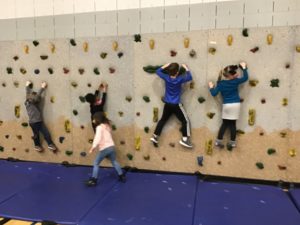 For the past two weeks, we have enjoyed using the Rock Wall in the FDE gym. We have enjoyed it so much that the ESE staff has invented a new game: Rock Wall Tag! The rules are simple, the first climber starts moving on the wall five seconds later the next climber starts and tries to chase down the first climber while not getting tagged by the climber behind them. 
It is a simple game but you can hear the excitement in the children's voices as the game begins. They cheer for all the kids and encourage them to either hurry and get to the other side or hurry and tag the climber in front of them. The real winners of this game are all the children, they are up and moving, exercising, and having a great time doing it! The first thing they ask is "Can we play Rock Wall Tag?" 
Our staff is not sure what we have created here but if it keeps our children up and moving and asking for more then we will continue to go with it! Parents, the next time you take your children to a rock wall join them for a game of Rock Wall Tag!
---
Inclusion Corner
Sprinkler Stretch
Did you know there are more ways to incorporate mindfulness in your day besides breathing? Another great mindful activity is stretching! Just like mindful breathing, mindful stretching allows us to take a quick second to re-center, steady our breathing, calm our brain and body, maintain focus, and alleviate stress and anxiety. When we use a mindful stretching technique, we get to practice two mindful activities in one, stretching and breathing! Here is a mindful stretching exercise you and your family can try out.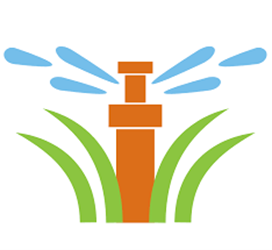 Sprinkler: Stand straight with your feet slightly apart, hands on your hips. Breathe in and slowly twist left at your waist. Pause, then breathe out and twist back to the center. Inhale and slowly twist right at your waist. Pause, then breathe out and twist back to the center. Do this 5 times. Try to keep outside thoughts out, focus on the stretch and your breath.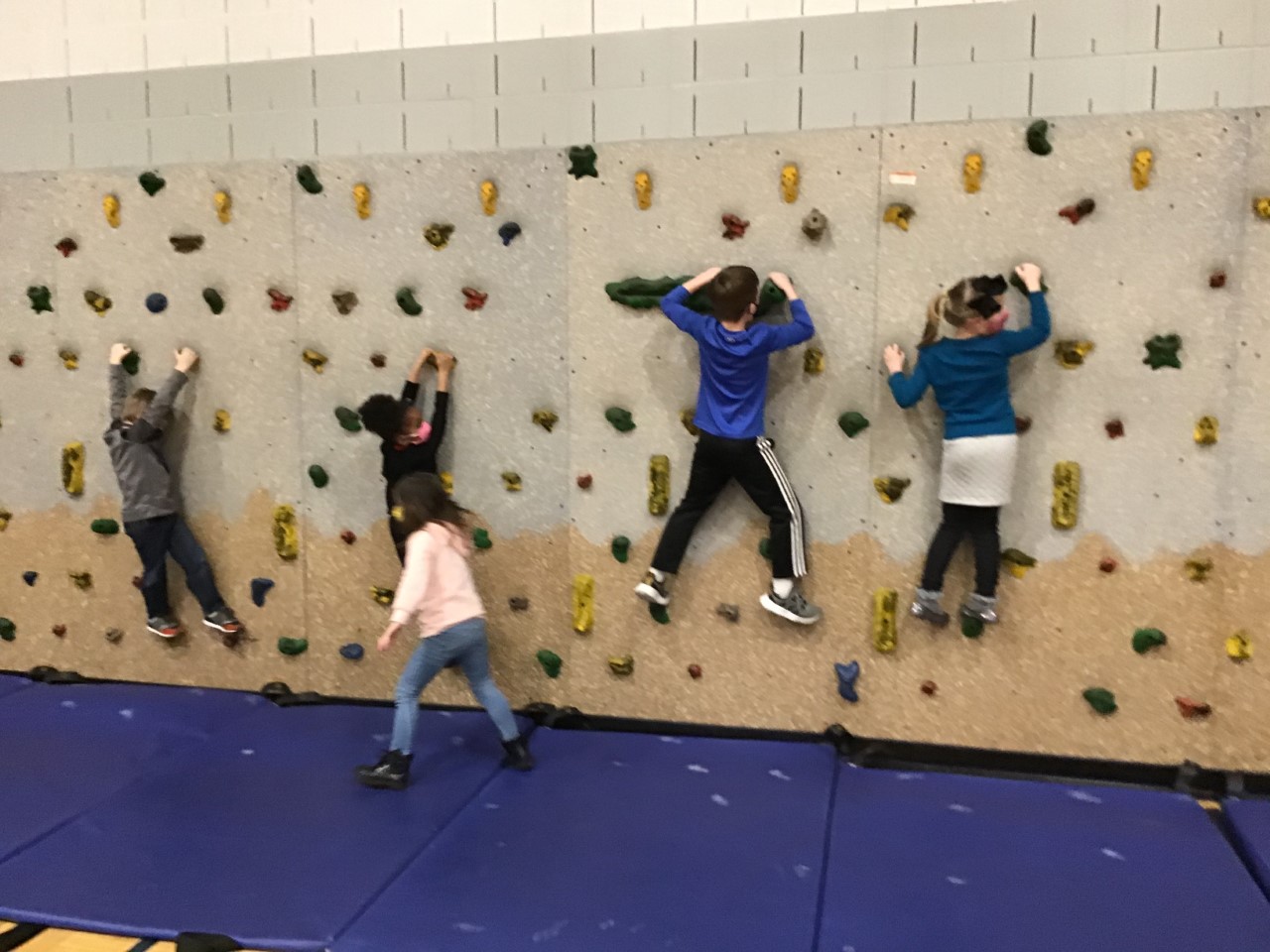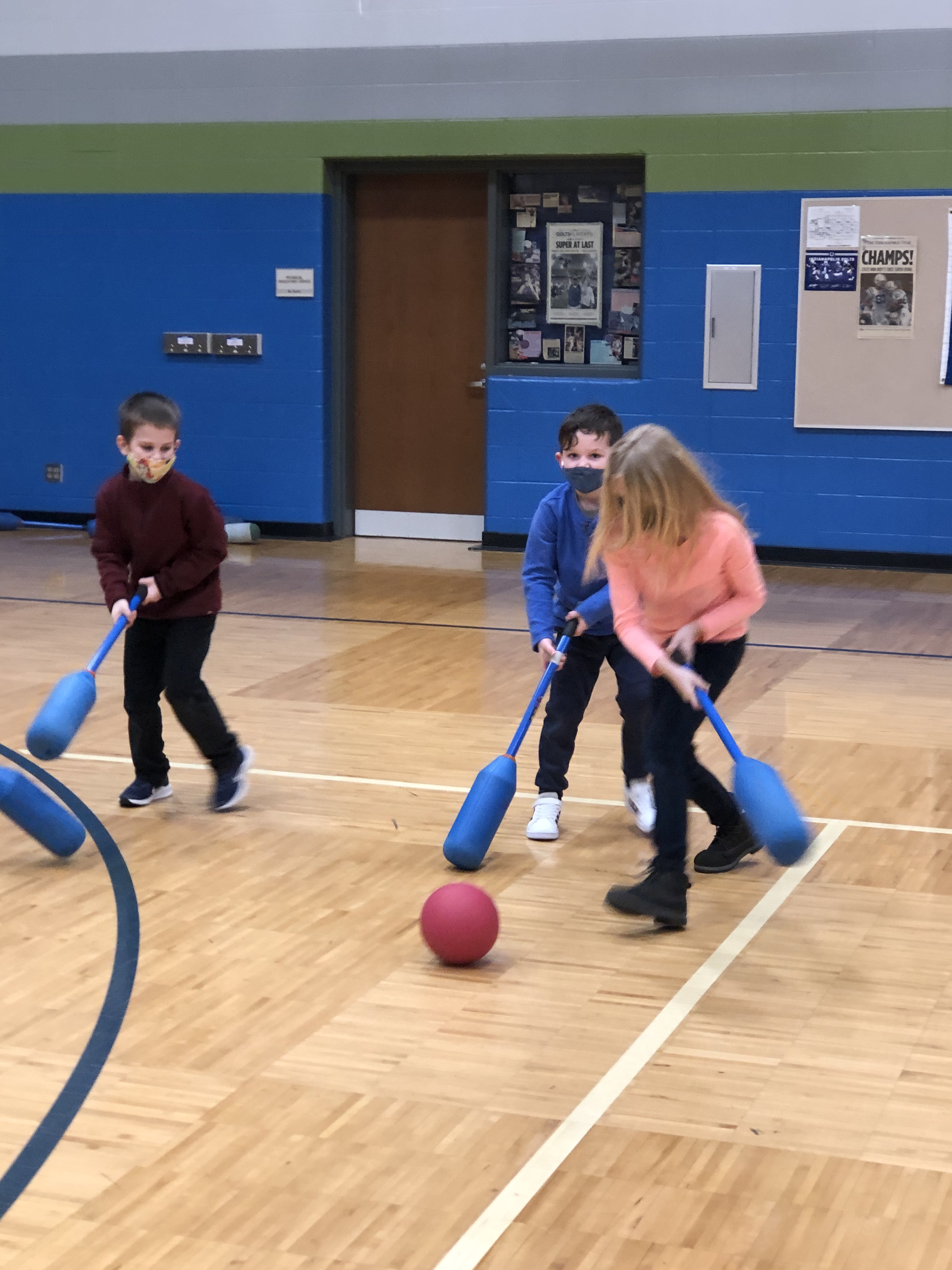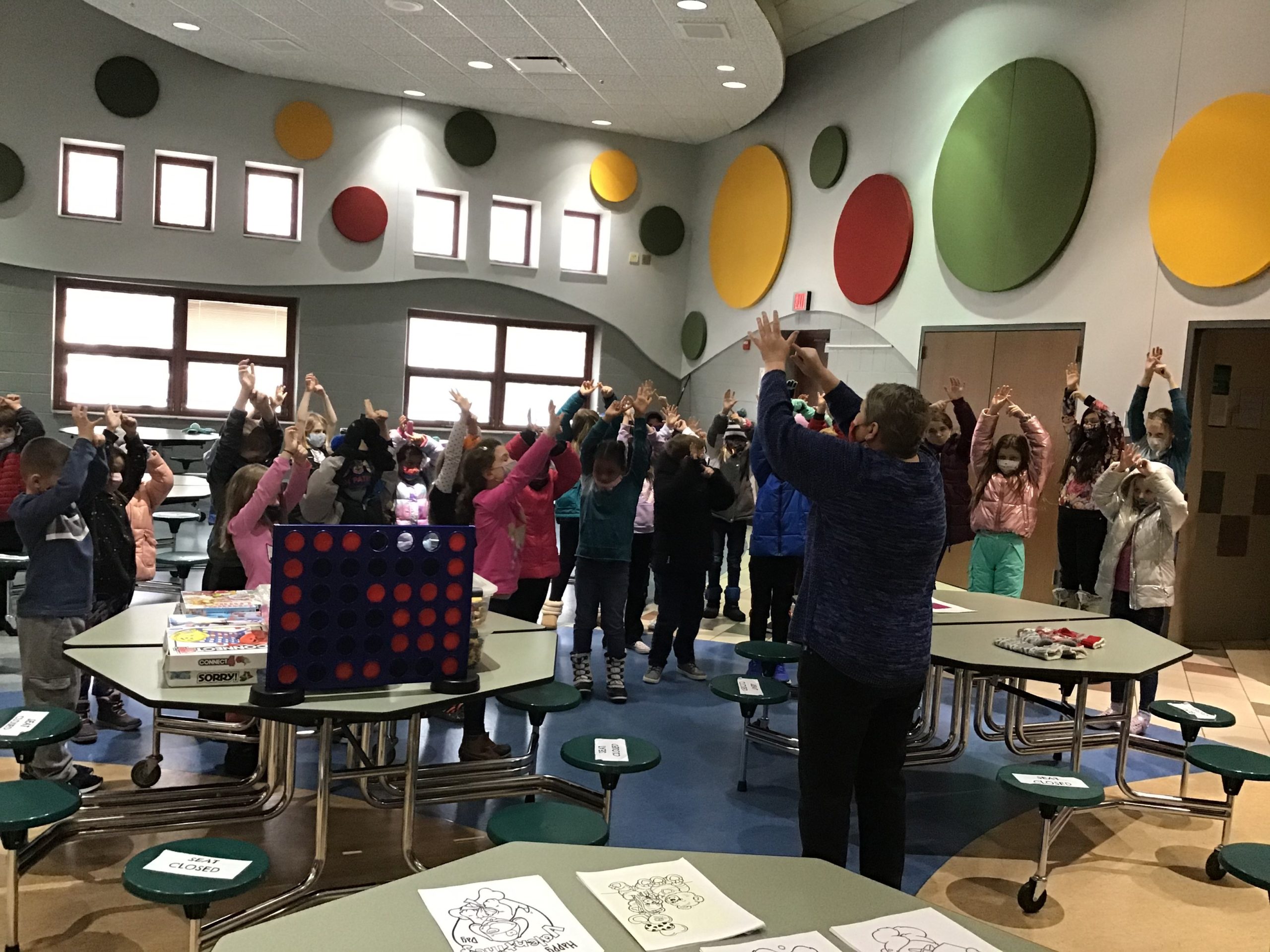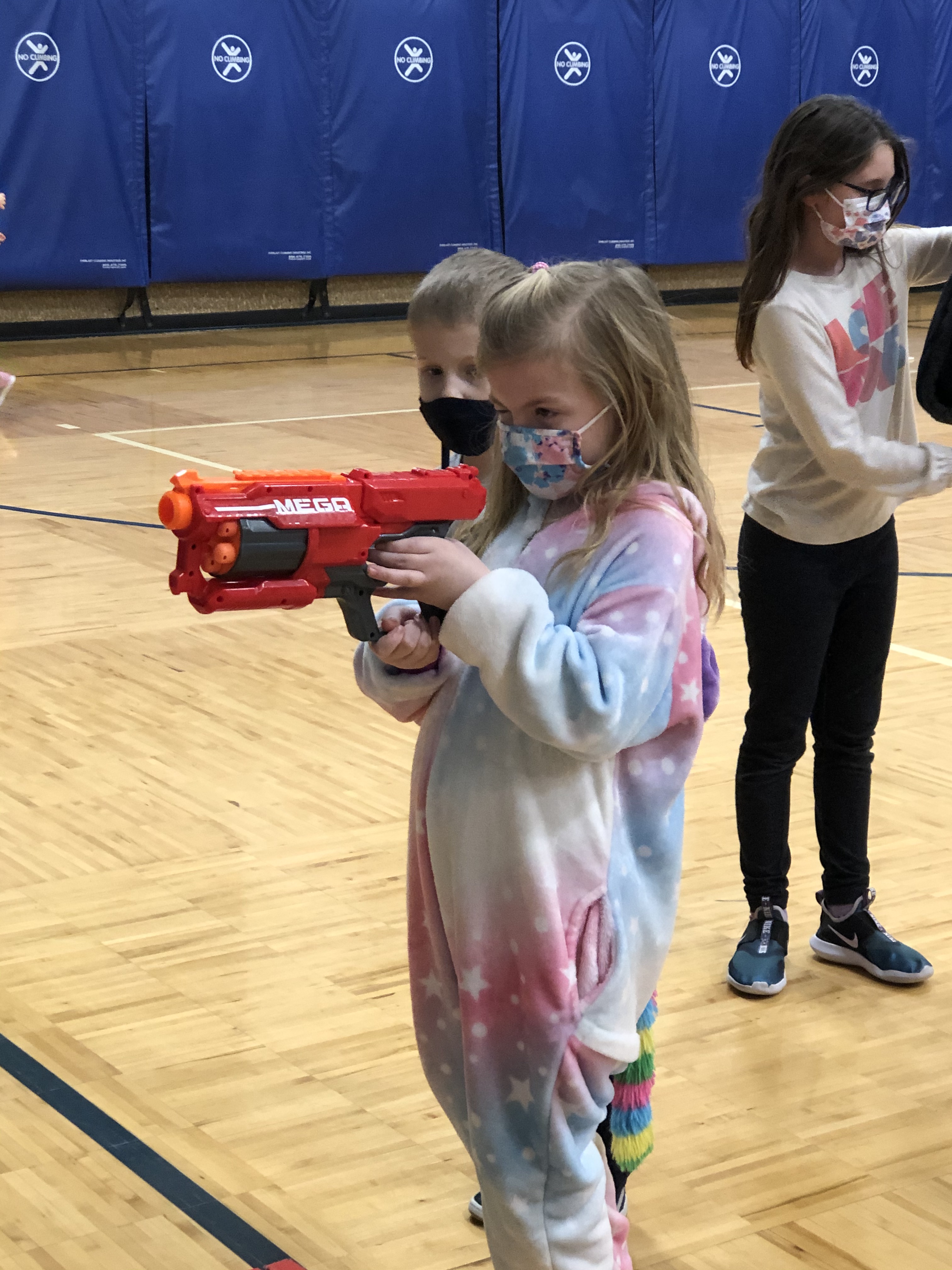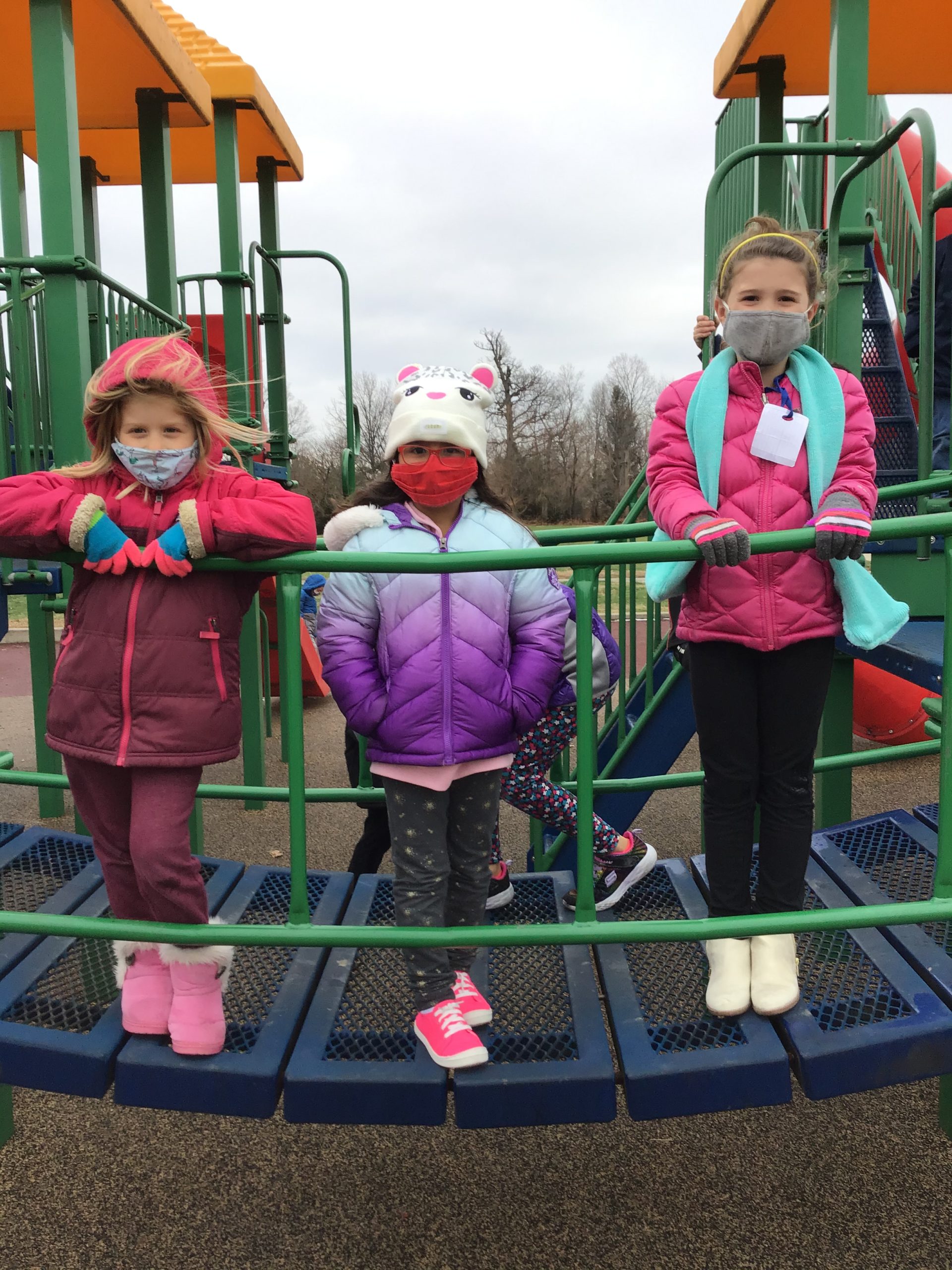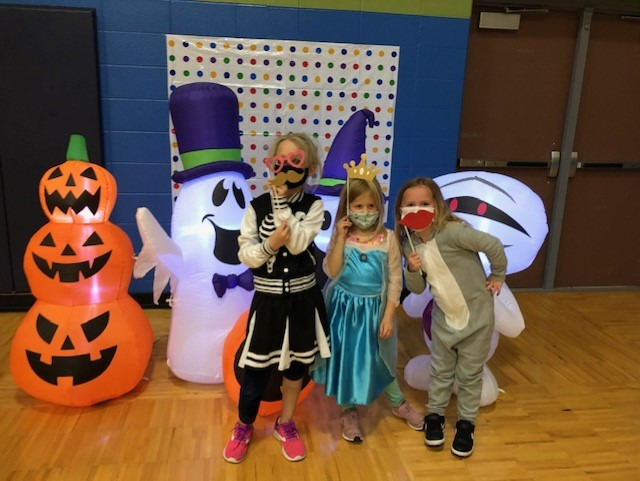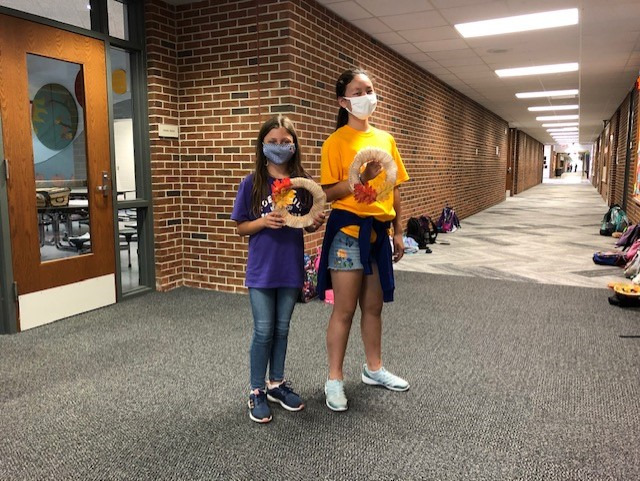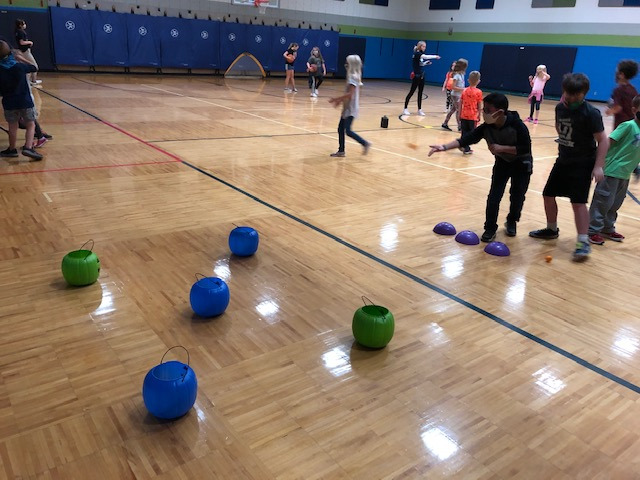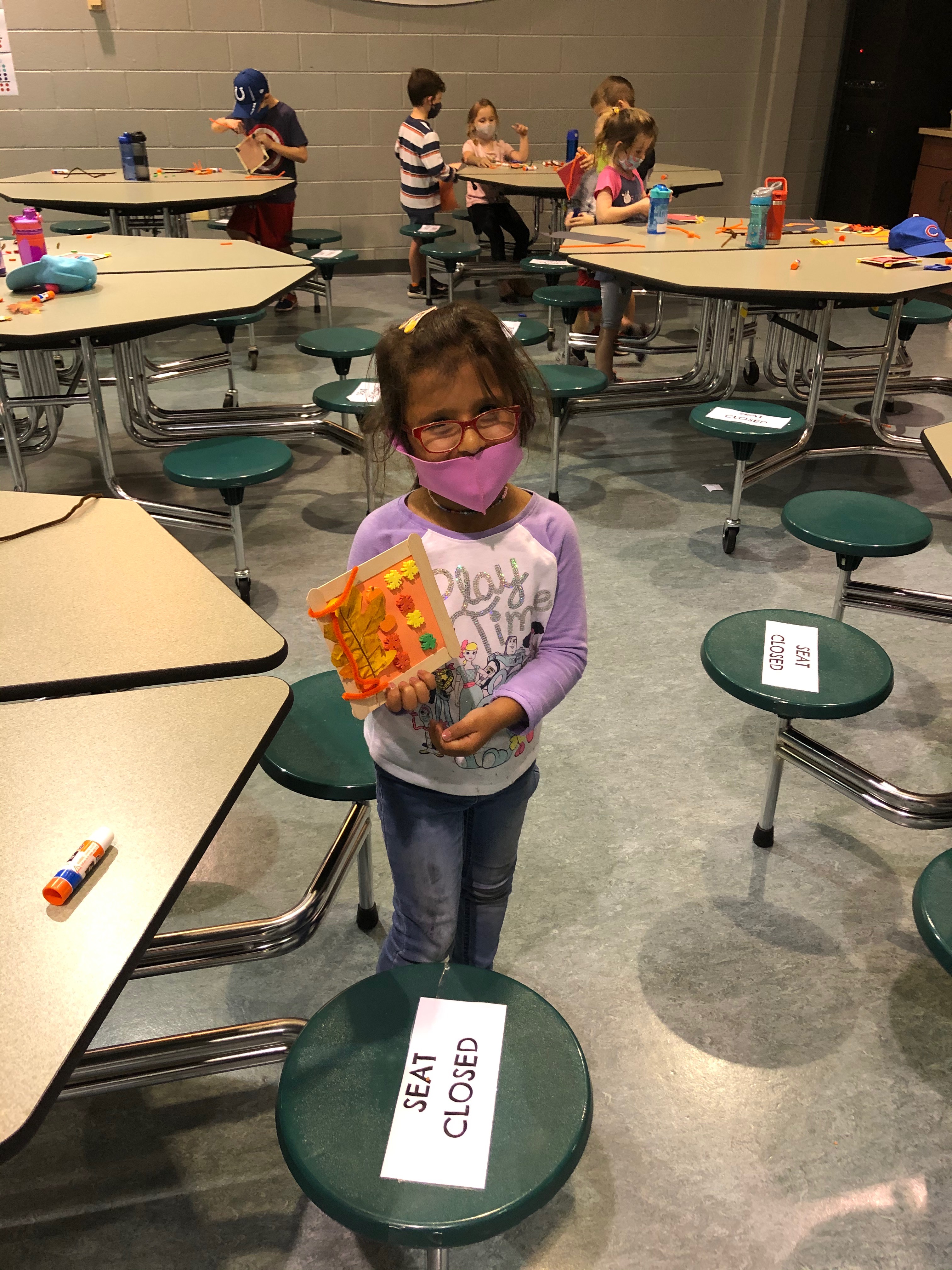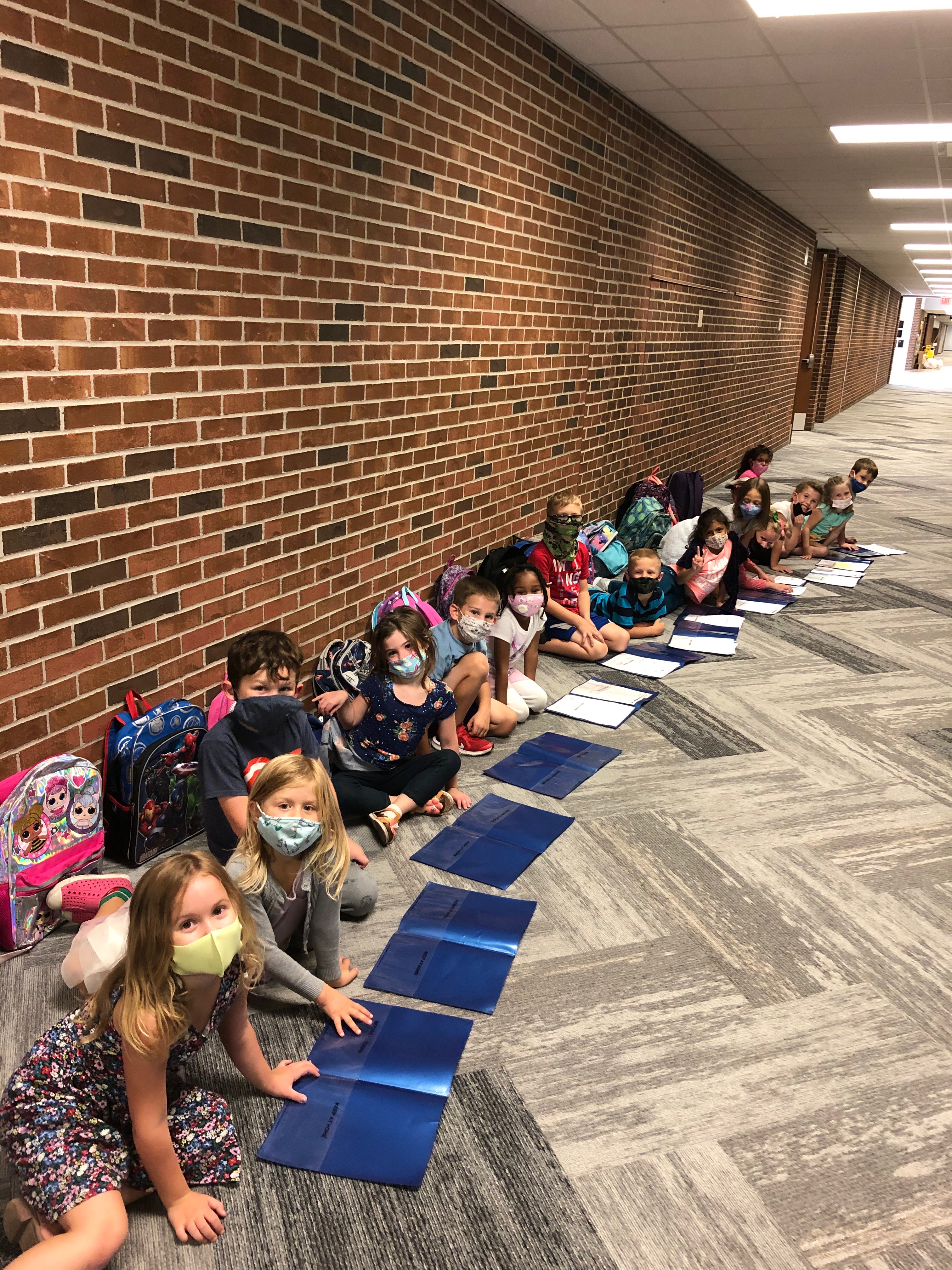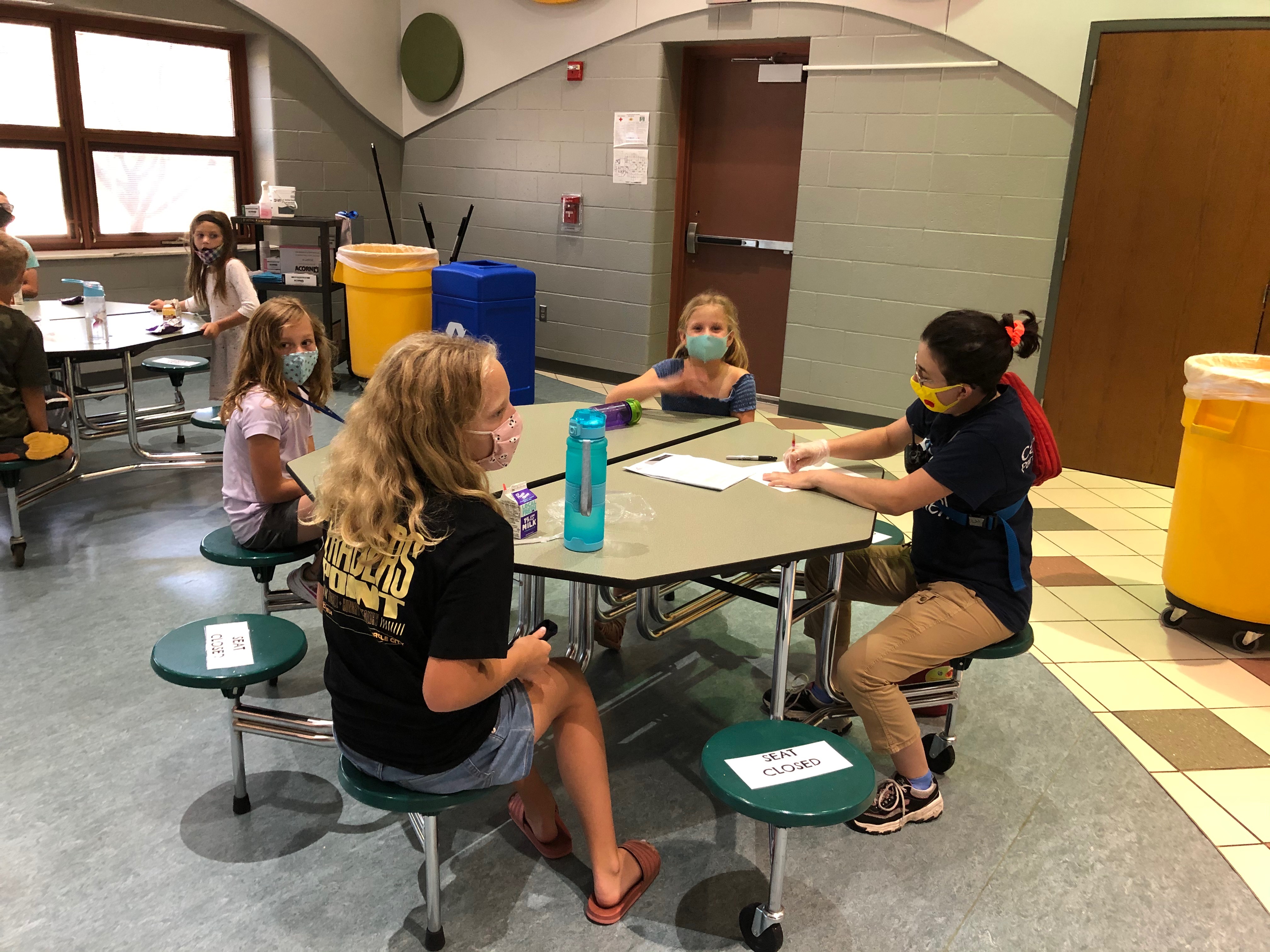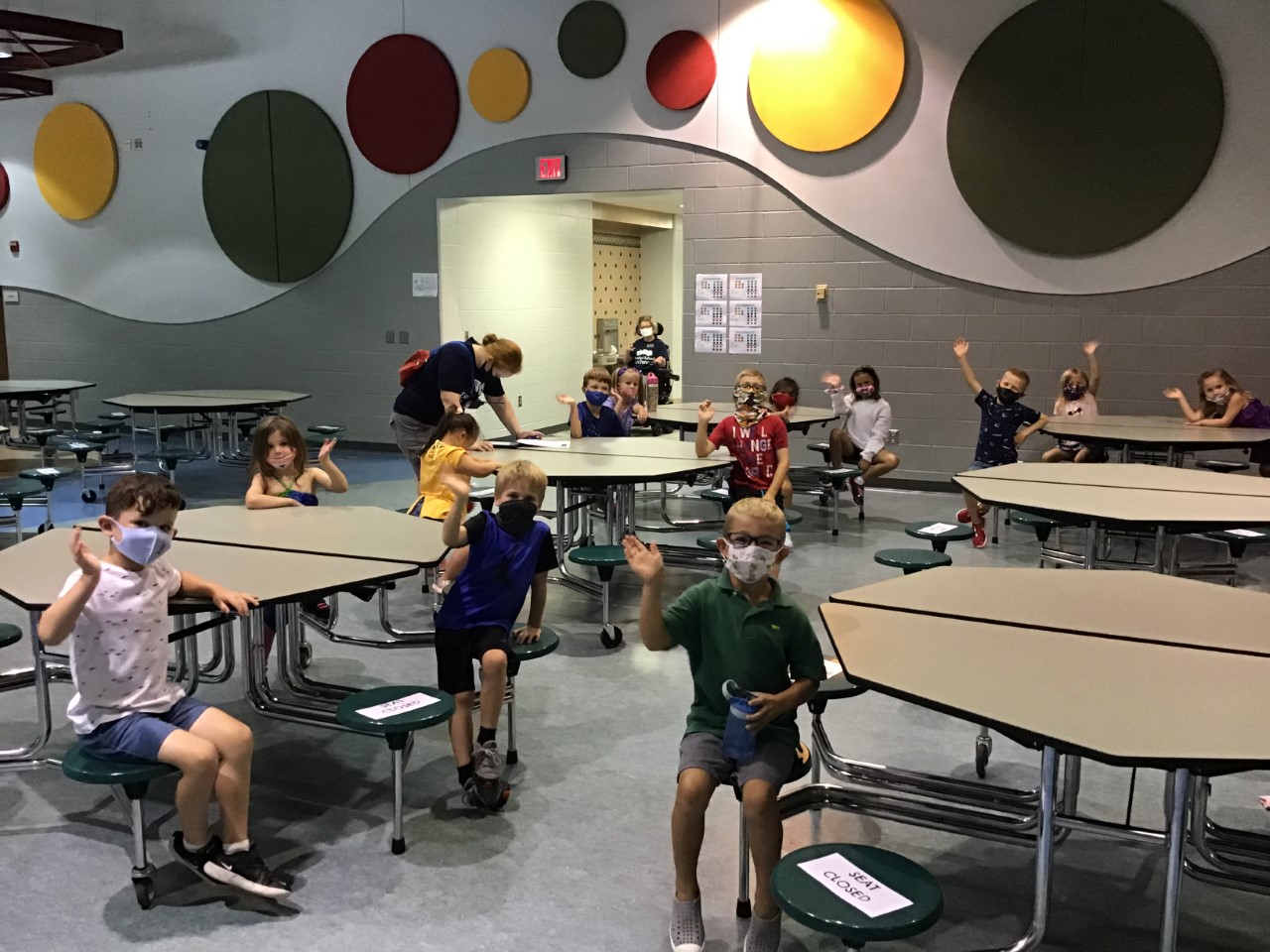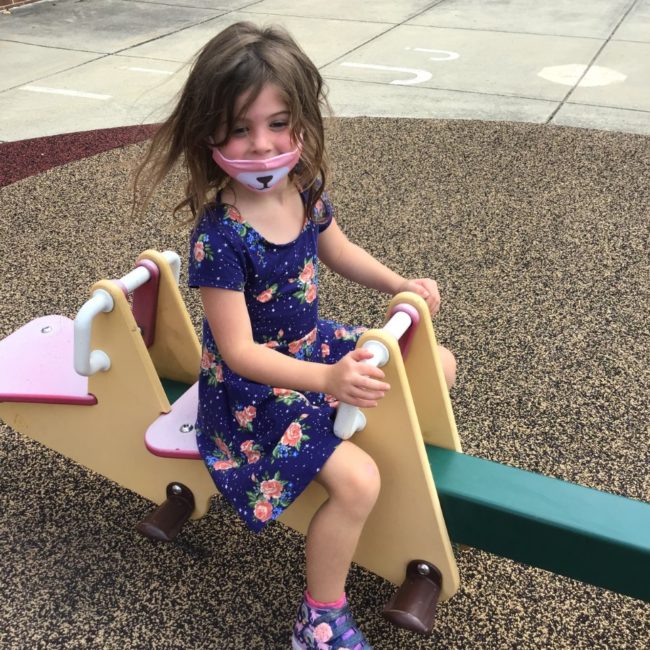 Stay up-to-date – sign up for our eNewsletter!
"Ms. Simmonds and Ms. Krauss and the whole staff are wonderful and make my children feel like they are with family when they are at ESE. We so appreciate everything they do!"