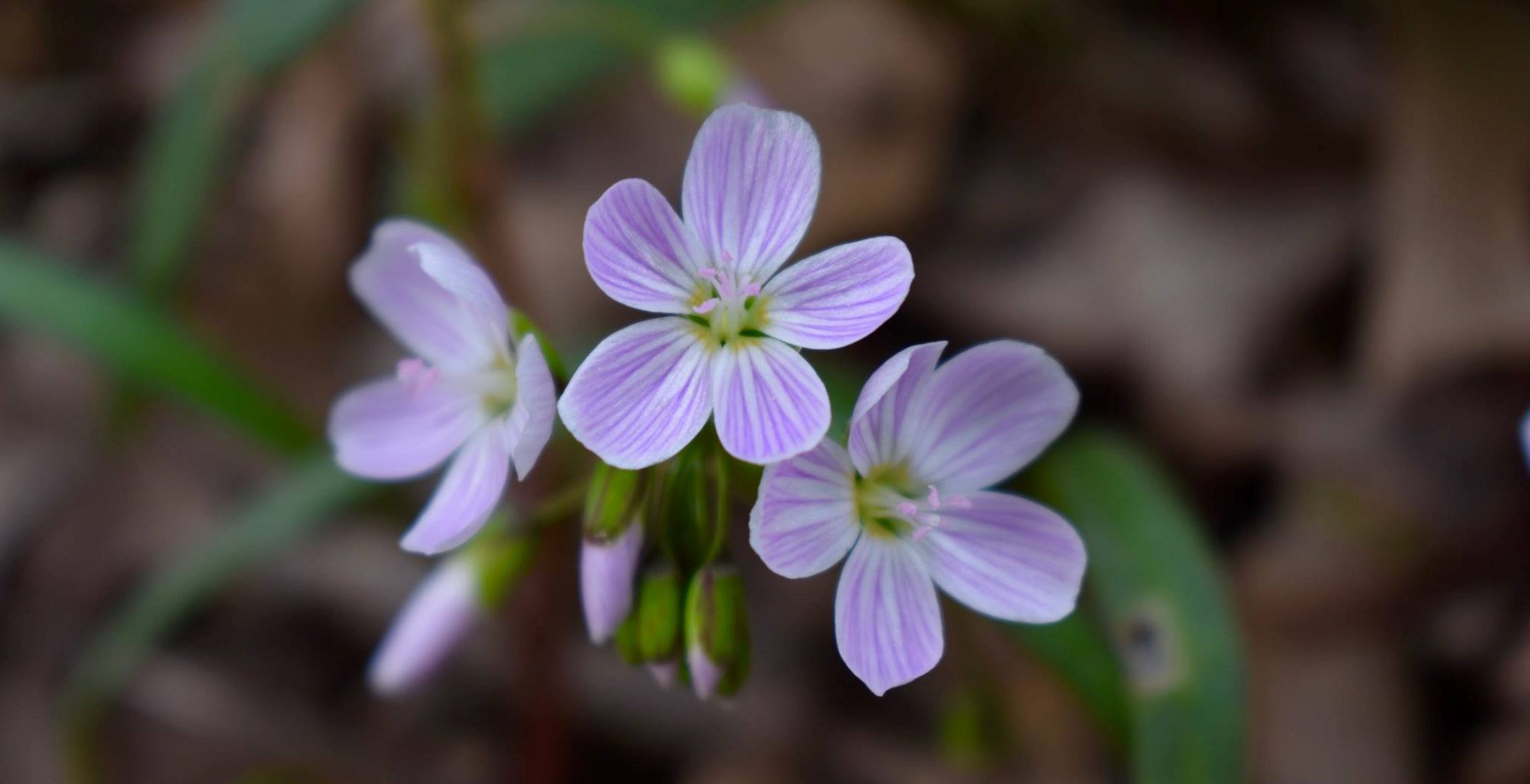 Explore the outdoors and learn about native wildflowers with this fun, all-ages activity!
What's Blooming Bingo
It's hard to believe spring has finally sprung! Spring invites the sweet melodies of birds and vibrant colors of blooming native wildflowers. Have you ever walked in one of our parks and wondered what those vibrant wildflowers are actually called? Now you can learn!
We encourage you to get some fresh air and go on a wildflower hunt in one of our local park trails or greenways! Spring is the perfect time to discover native wildflowers like Dutchman's Breeches and Yellow Trout Lily.
Keep track of what you see by using our What's Blooming Bingo card. This activity can be done in a variety of places. Start by exploring your backyard and neighborhood, and if you take a walk in one of our local park trails or greenways, look for the native wildflowers on the card. Find all of the native wildflowers in a straight or diagonal line to get a bingo! If you have enough time, try to find them all!
Click here for the What's Blooming Bingo card.
If you're interested in learning more about native wildflowers, check out the Indiana Native Plant Society's website!