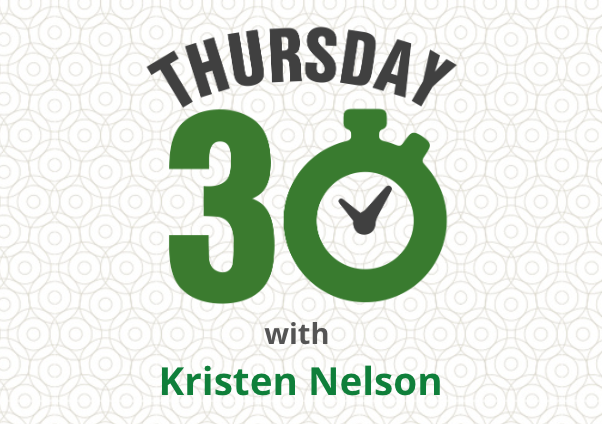 Welcome to Thursday 30! This is a series we've been working on for a few months and due to our closure, we wanted to release these early as a way to support our fitness community! The purpose of these videos is to bring you a variety of workouts from our Group Fitness Instructors, Swim Instructors and Personal Trainers. We know our doors are currently closed, but when it's safe to re-open, we'll still be here for your fitness journey. So, for now, we want to support you with at-home workouts!
Today we're sharing a 30-minute all-levels bodyweight circuit with MCC Group Fitness Instructor and Personal Trainer Kristen Nelson! Kristen has taught group fitness classes at the MCC for 7 years, including TurboKick, Core De Force, Bootcamp, Strictly Strength and Cardio Interval Strength.
This is similar to what you might do in her Cardio Interval Strength or a Bootcamp style class at the MCC. A circuit workout is very effective because it blends cardio and strength training, and allows you to make a BIG impact in a short amount of time. These types of workouts also increase your metabolism, which means you continue burning calories for a few hours after you're done. BONUS!
Here's the Breakdown
The workout consists of five circuits with two exercises per circuit. You will do each exercise for 45 seconds followed by a 15-second break. Repeat each circuit two times. The goal is to really increase your heart rate during the first interval. If you can carry on a conversation while you're doing it, you're probably not pushing yourself hard enough.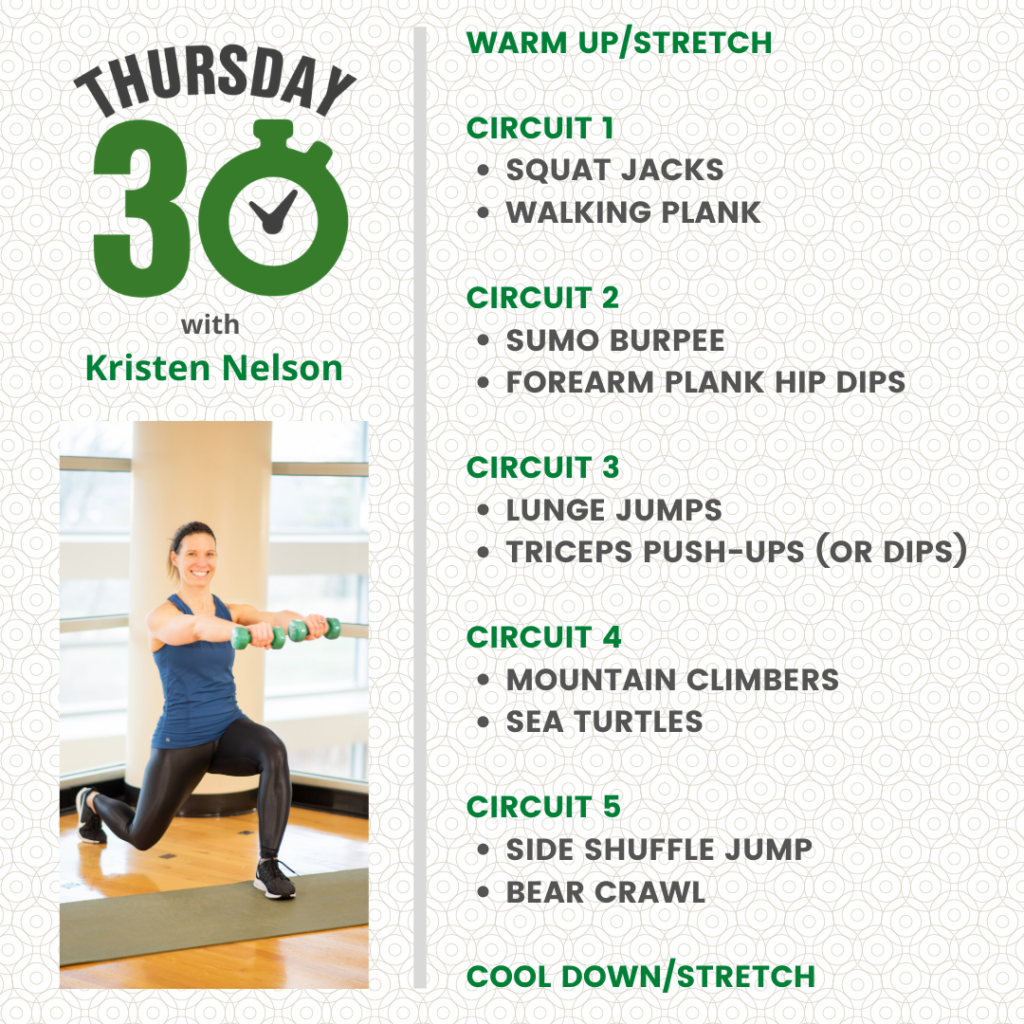 Click the video below for a guided bodyweight circuit workout. All you need is yourself and 30 minutes! The video includes options so that you can alter the workout for your fitness level.
Please let us know what you thought about this video and feel free to send other ideas of what you'd like to see while at home in the next few weeks. Email us your ideas at marketing@carmelclayparks.com.