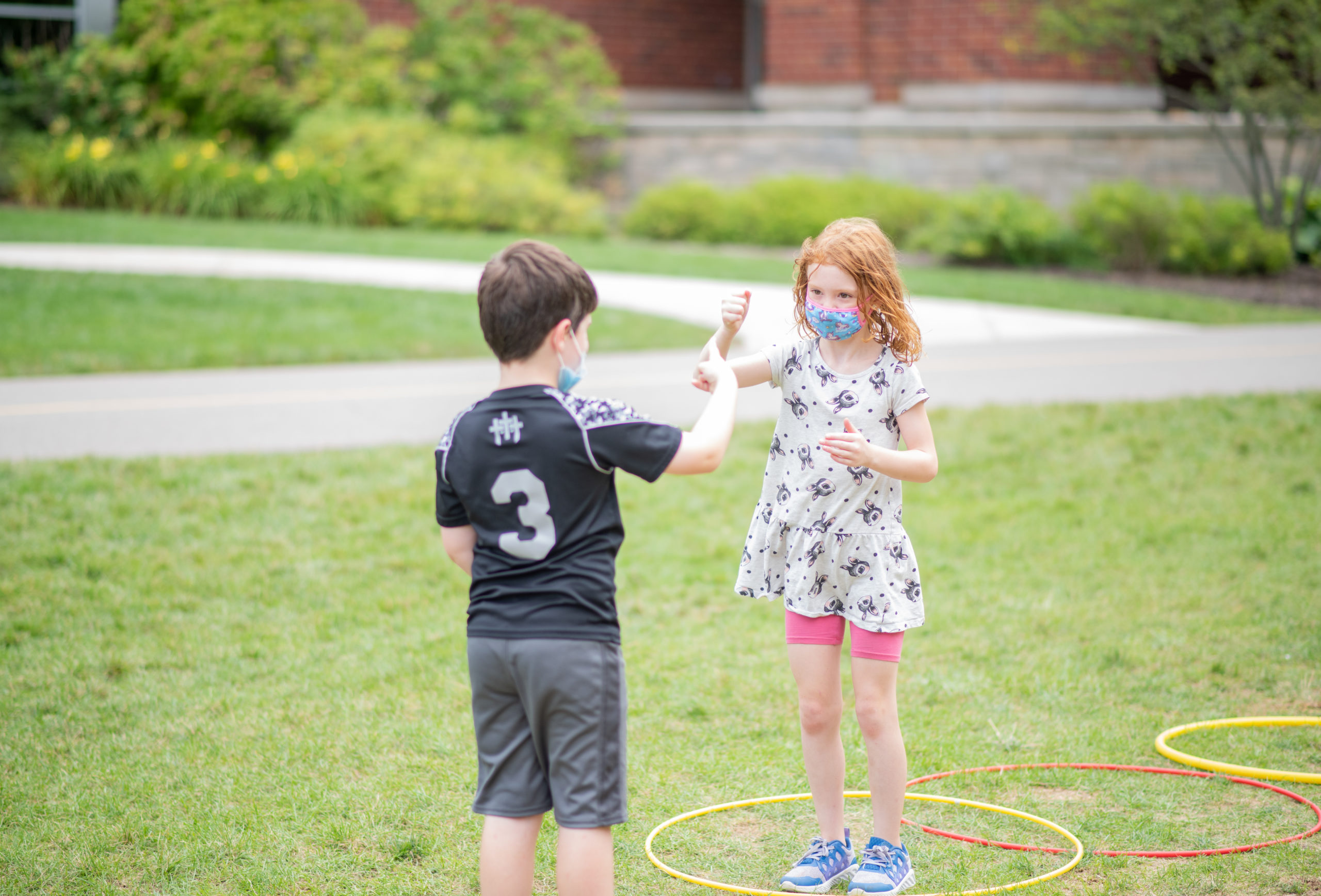 CCPR Summer Camp Registration Opens March 1
Safety, connectivity and fun at heart of 2021 summer camp series!
You might say the more things change, the more they stay the same. Registration for our 2021 Summer Camp Series opens on March 1. And, while a return to a more traditional camp series in 2021 has been a priority, the benchmarked safety protocols from summer 2020 will also be in place to keep campers safe and healthy while they continue to play, learn, engage, explore, and connect.
"Last year we did not have the benefit of the Carmel Clay Schools as home-bases for many of our camps," shares Jennifer Brown, CCPR Extended School Enrichment & Camps Director. "This summer we will be able to return to those facilities which will make physical distancing a bit easier. We will continue with our pod cohorts for tracing purposes and our protocols will still include masks for everyone, enhanced handwashing, and keeping a physical distance. But we are excited about the upcoming summer fun!"
Try Something New!
What is most important for parents to know, shares Brown is CCPR knows the importance of keeping kids' social skills going in the summer, and camps focus on facilitating team building and activities to reduce the anxiety level of kids which have been especially high during COVID. In addition, camps are continuing to focus on outdoor excursions in parks, field trips and are working diligently with the aquatic team to have a solid plan in place that will allow for swimmers to enjoy The Waterpark while maintaining social distance.

"Our summer camps are unique and are really designed to offer a wide range of camp topics and camp types to meet the varied interest of our campers," Brown says. "We really strive for the kids to feel engaged and enjoy something they love. It's also amazing to see a kid try a new camp and realize they have a new interest or hobby that they might not have tried or known about before a new camp experience. New camps such as Camp STEAM and Camp Way Back are sure to be new favorites alongside returning traditional camps in 2021."
Keeping Kids Physically and Mentally Safe
Over the last year, and for the upcoming summer camps season, our CCPR team understands that safety must still be the priority. We also know our camps can help kids process the changes of the past months to help them understand all the emotions they may be feeling. "We say physical safety is priority number one, but we want to provide tools that can keep the mental side of what these kids may be feeling safe, too."
Our team's ability to remain nimble and adapt to the changing pandemic landscape is instrumental heading into the summer camp season. "We are working to train our staff to recognize their own emotions and giving them mindfulness techniques to assist in their jobs and employ those same techniques to help kids make the most of their camp discovery and stay safe at the same time. It's an important balance for our staff and for our campers."