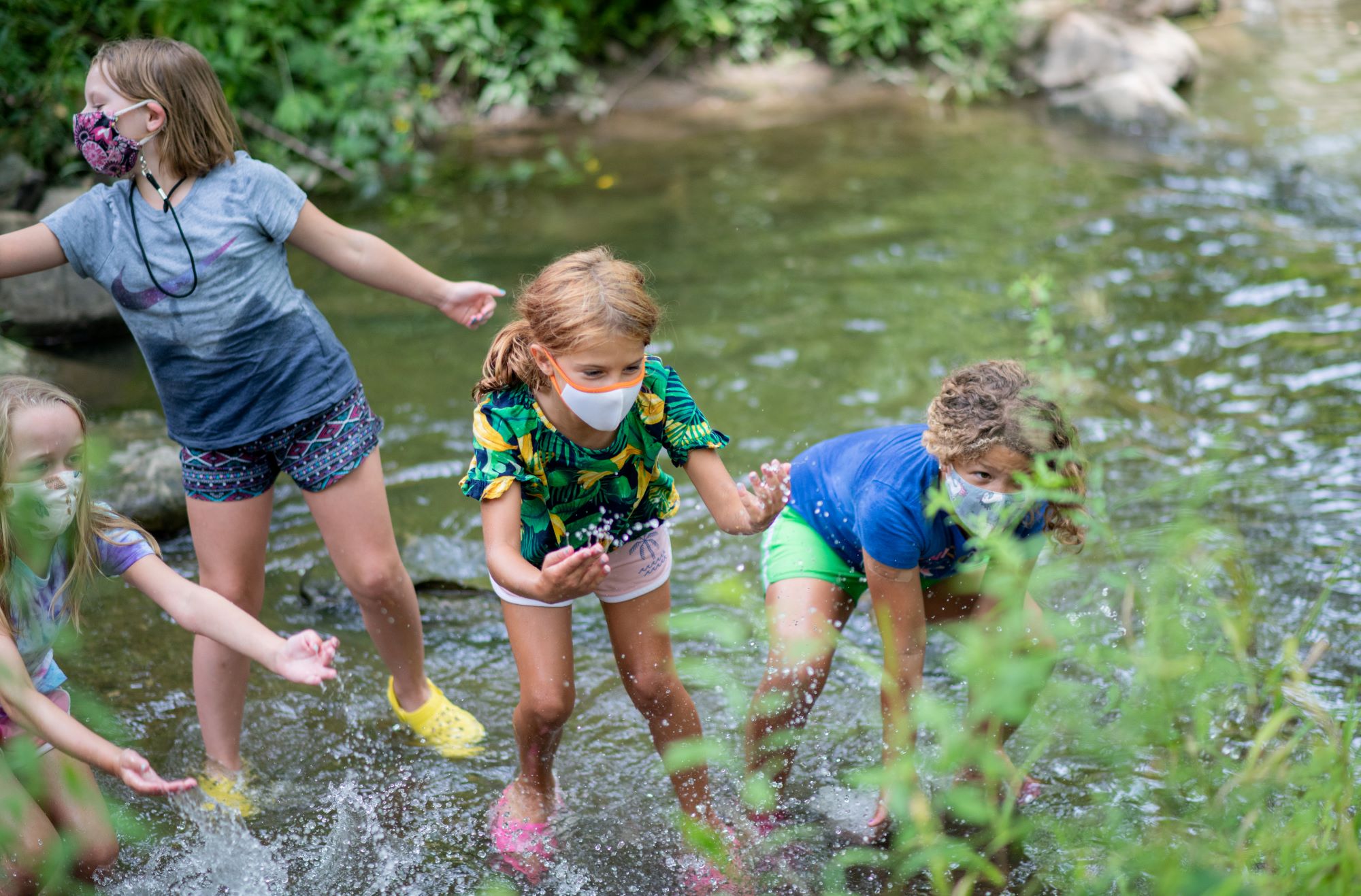 Camp Safety? It's our top priority!
CCPR, a benchmark leader in camp safety, shares 2021 summer camp offerings
When planning for 2021 summer camps, our goal was simple: Host summer camps that focus on safety so that both kiddos and parents alike feel comfortable and continue to provide this much-needed service to our community. Here's how we're doing just that …
Setting the Safety Standard in 2020
In 2020 our summer camp team set the standard for safety. We gathered research, collaborated and shared best practices among other community and peer camp leaders. From there we designed a safety protocol with a foundation based around CDC guidelines. That hard work + planning resulted in zero cases of camper-to-camper or staff-to-camper spread of COVID-19.
The take-aways and safety protocols put in place in 2020 will serve as foundational building blocks as we head into the 2021 camp season.
Prioritizing Health + Safety
While we are returning to more traditional camp offerings in 2021 (offering 12 camp options + half-day nature camps!), the benchmarked safety protocols from summer 2020 will remain in place.
You can find a full outline of our COVID-19 health + safety information in the Summer Camp Guide. We will require all campers and staff to wear cloth face coverings when physical distancing isn't possible. We will manage frequent handwashing and enhanced cleaning measures for shared supplies.
Pod cohorts for tracing purposes
Implementing "pods," is something our team did for 2020 summer camp as well as during the school year in our before- and after-school program. In each camp, campers will be divided into assigned pods. Pods will consist of 30 campers who will not interact with other pods. Keeping campers in pods will help us provide contact tracing at all camp sites.
Due to varied weekly camp attendance, pod groupings are subject to change from week to week. However, our goal is to keep groupings as consistent as possible.
Plus, some fun news … field trips are back!
One of the most exciting parts of the week for our campers are, understandably, the field trips! We didn't offer field trips last year and we know that our campers really missed that added experience. We are thrilled to offer field trips again this summer!
Our team has thoughtfully determined field trip locations that offer physically distanced experiences. Many field trips will be to outdoor venues, including trips to The Waterpark at the Monon Community Center.
Field trips and swimming trips are weather and pandemic dependent. They are subject to change using guidance from public health officials.
Registration for our 2021 Summer Camps opens March 1 at noon. Click here to explore the full Summer Camp Guide.